10 Tattoo Ideas For Fans Of Rick & Morty
Fans can't get enough of Adult Swim's Rick & Morty. Here are ten incredible tattoo ideas any fan of the series would want to get.
You Are Reading :10 Tattoo Ideas For Fans Of Rick & Morty
Rick and Morty, which has been on since 2013, was created by Justin Roiland and Dan Harmon for Adult Swim. As fans know, it stars titular characters Rick Sanchez, a mad scientist, and his anxious grandson, Morty Smith, as they go on adventures through time and space.
Of course, those who enjoy this story and these characters watch and rewatch this animated television series… but they may also permanently put ink on their bodies, too, as a way to honor the show and show off their love for it. That being said, check out the 10 tattoos below, which are all perfect for fans of Rick and Morty!
10 We're A Tattoo, Morty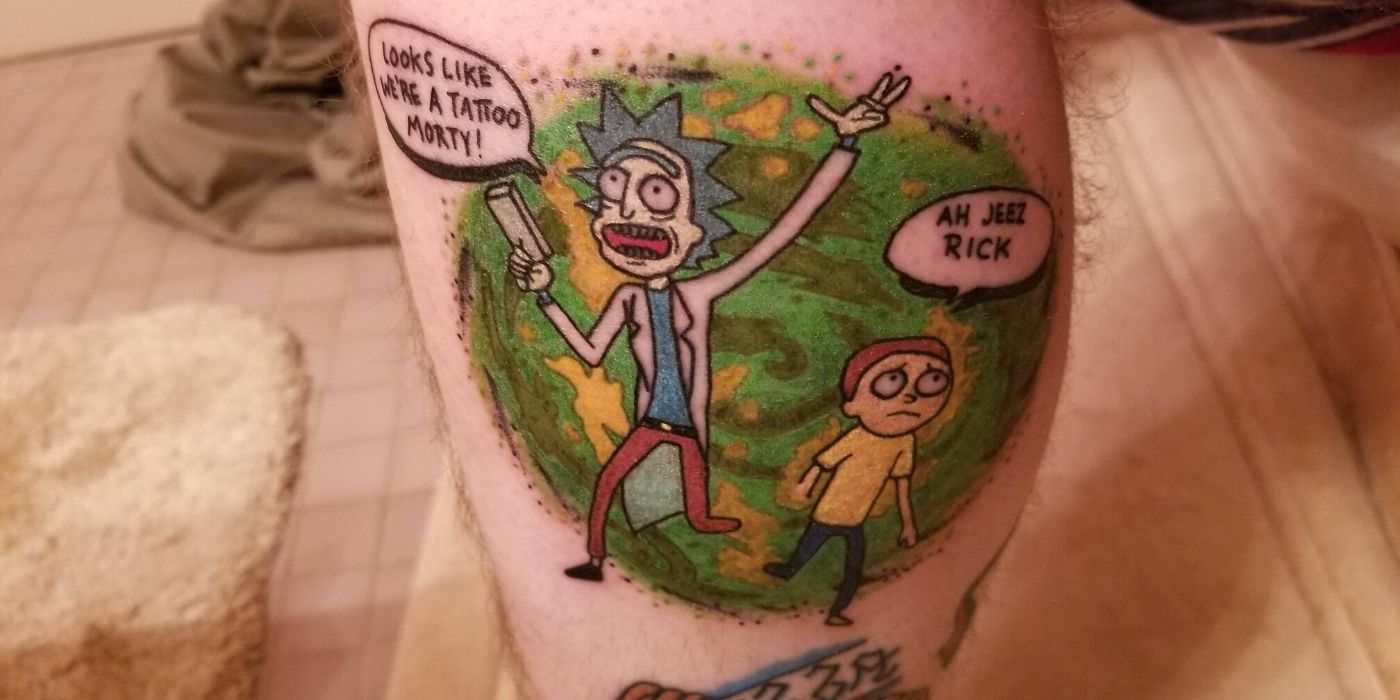 First up is a work of art that tells it like it is: Rick is saying, "Looks like we're a tattoo, Morty!", while Morty is half-heartedly replying, "Ah jeez, Rick". This must be read in their voices, and it is easy to imagine them saying these lines! Plus, they are in front of a swirling ball of green, a portal that seems to have led them into this ink, which belongs to Reddit user citizenswerve.
9 Breaking Rick & Morty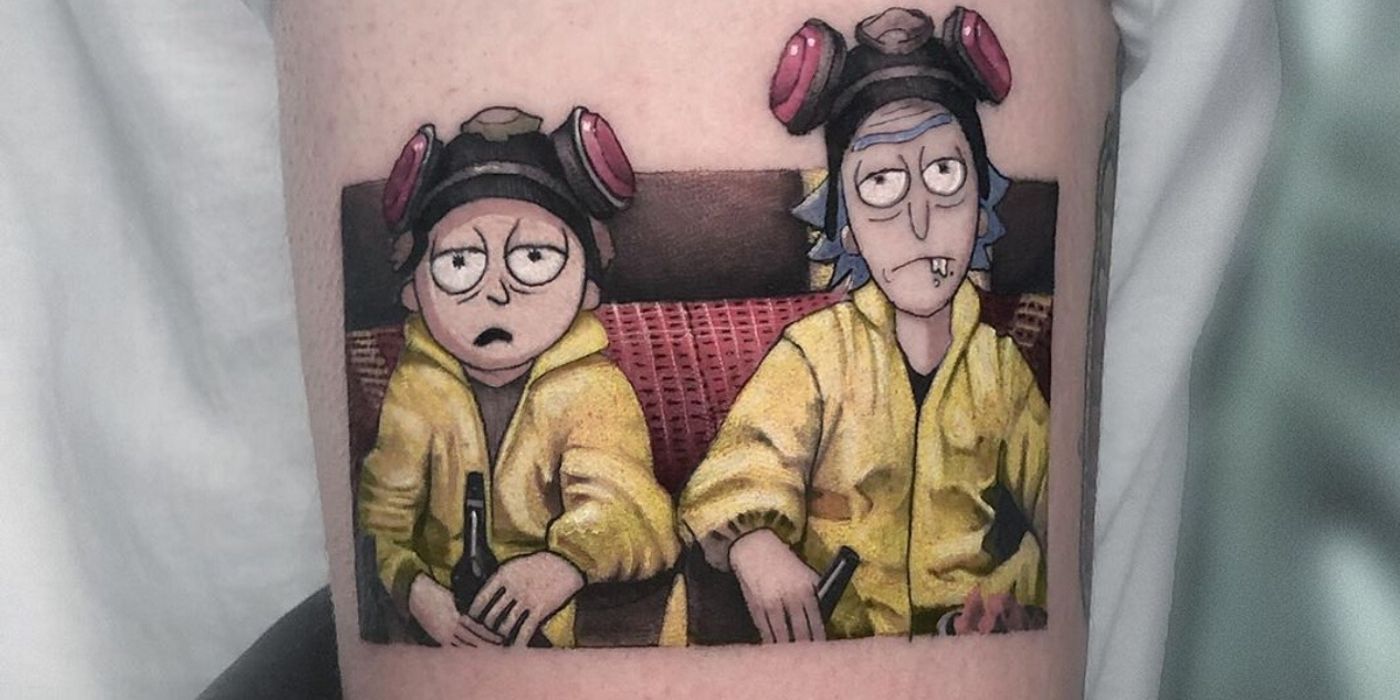 Next up is a crossover tat, which shows Rick and Morty as Walter White and Jesse Pinkman from Breaking Bad. This particular one was shared on Twitter, and it is perfect for those who watch/watched both of these popular TV shows.
Just as this grandpa and grandson go on dangerous adventures on Earth, in space and beyond, this teacher and his ex-student were both certainly part of scary and thrilling scenes, too!
8 Pickle Rick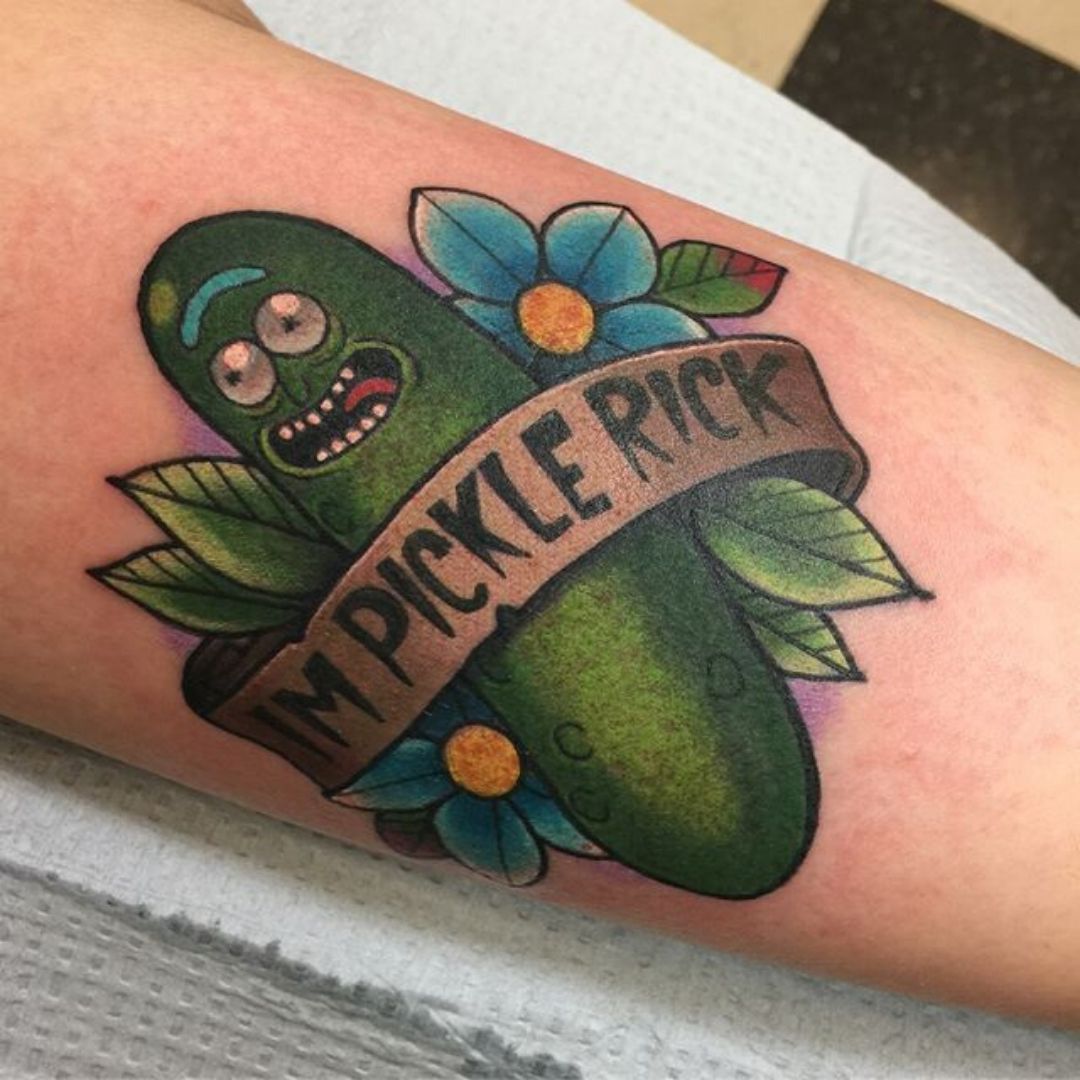 This list would not be complete without a Pickle Rick tattoo design, such as this one from Pinterest. While every episode of Rick and Morty is packed full of goodness, the one that first introduced this version of Rick became an instant hit and classic.
Now, this pickle is seen on products, in memes and even on bodies forever.
7 Scary Terry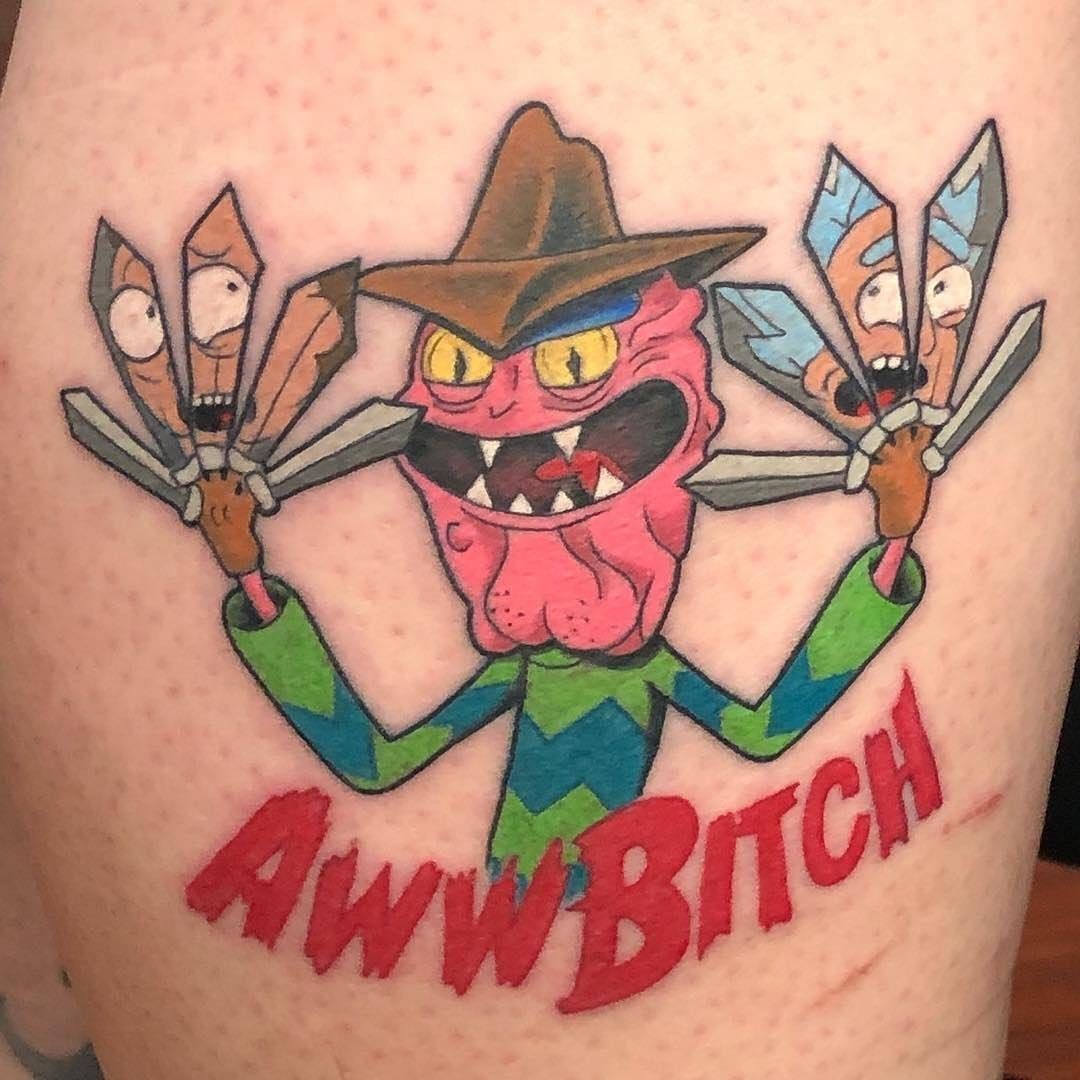 A supporting character on this series is Scary Terry, who is a lot like Freddy Krueger, with miniature swords on his fingers, a striped sweater, a brown hat and a burnt face. This one was shared by @boss_tom_tattoos and posted on inkppl.com.
While many fans have gotten tats that show off the main characters of this series, really devoted fans may take it all a step further by honoring lesser-known stars. Plus, those who are into the horror classic A Nightmare On Elm Street and this series would have a win-win situation, if/when they got this artwork!
6 Anatomy Park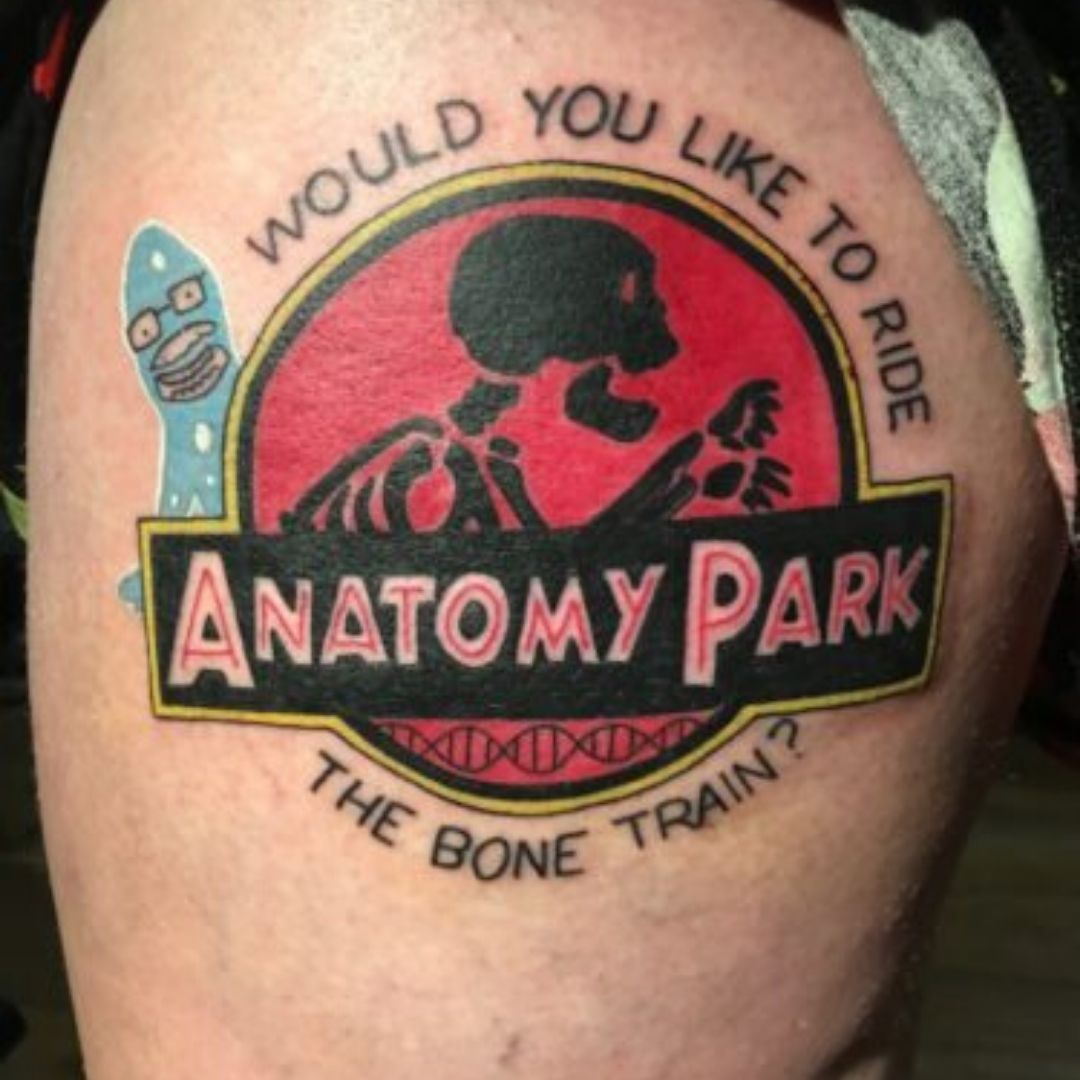 There are so many pop culture references on this TV show, such as the one above and such as this one: Anatomy Park was sort of like Jurassic Park, except instead of showing off dinosaurs, it featured deadly diseases inside a body.
And this ink was done by Mike Day and shared on Nerdist.
5 Mr. Poopybutthole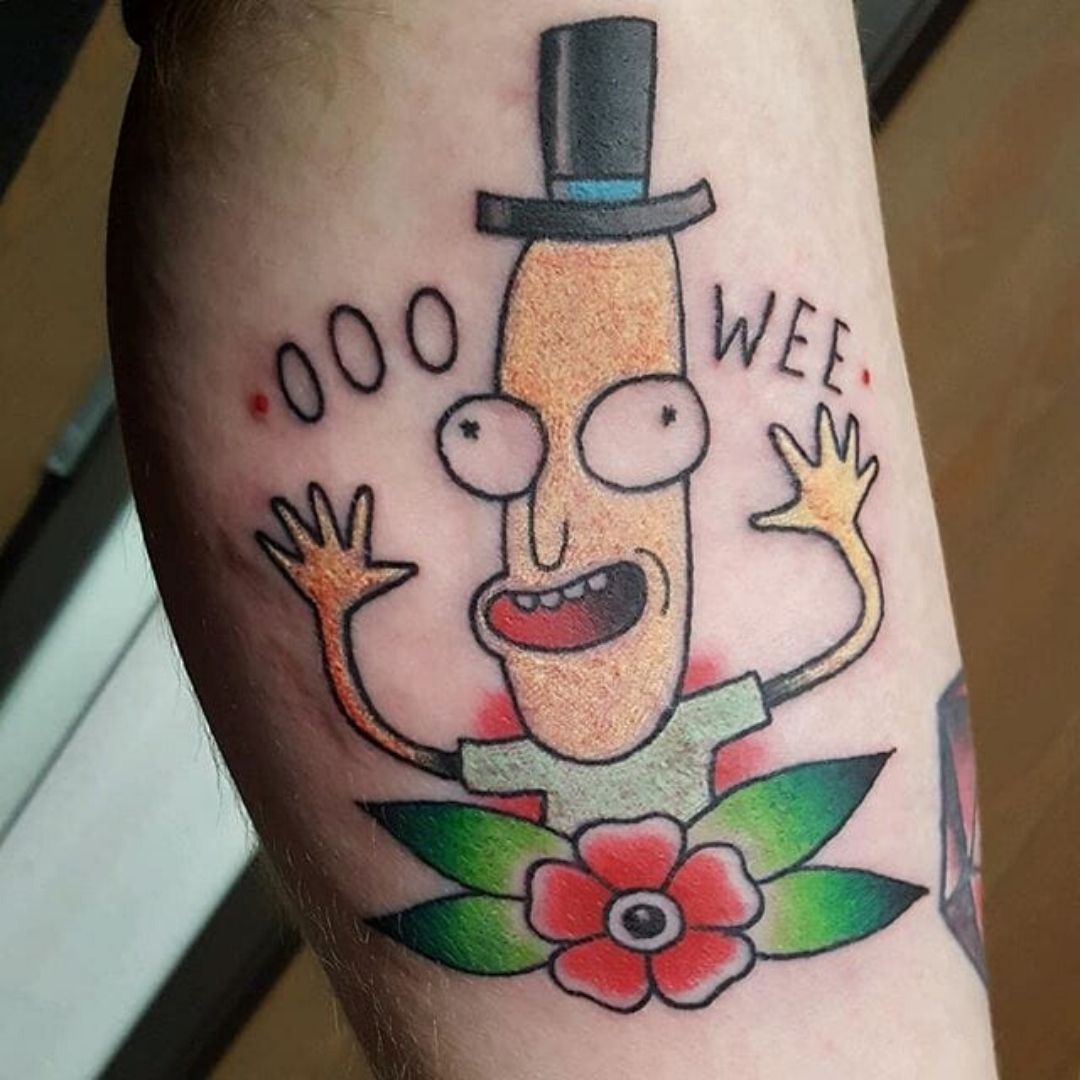 Next up is another supporting character: Mr. Poopybutthole! This artwork, by Ian Rice and from Tattoodo, surely reminds viewers of all of his most iconic scenes: The time he got shot by Beth, the moment it was revealed he was still alive, the time his wife and kids were introduced…
Those who aren't familiar with Rick and Morty may wonder what this tattoo is all about, but other fans who see it will instantly recognize and appreciate it.
4 Free Rick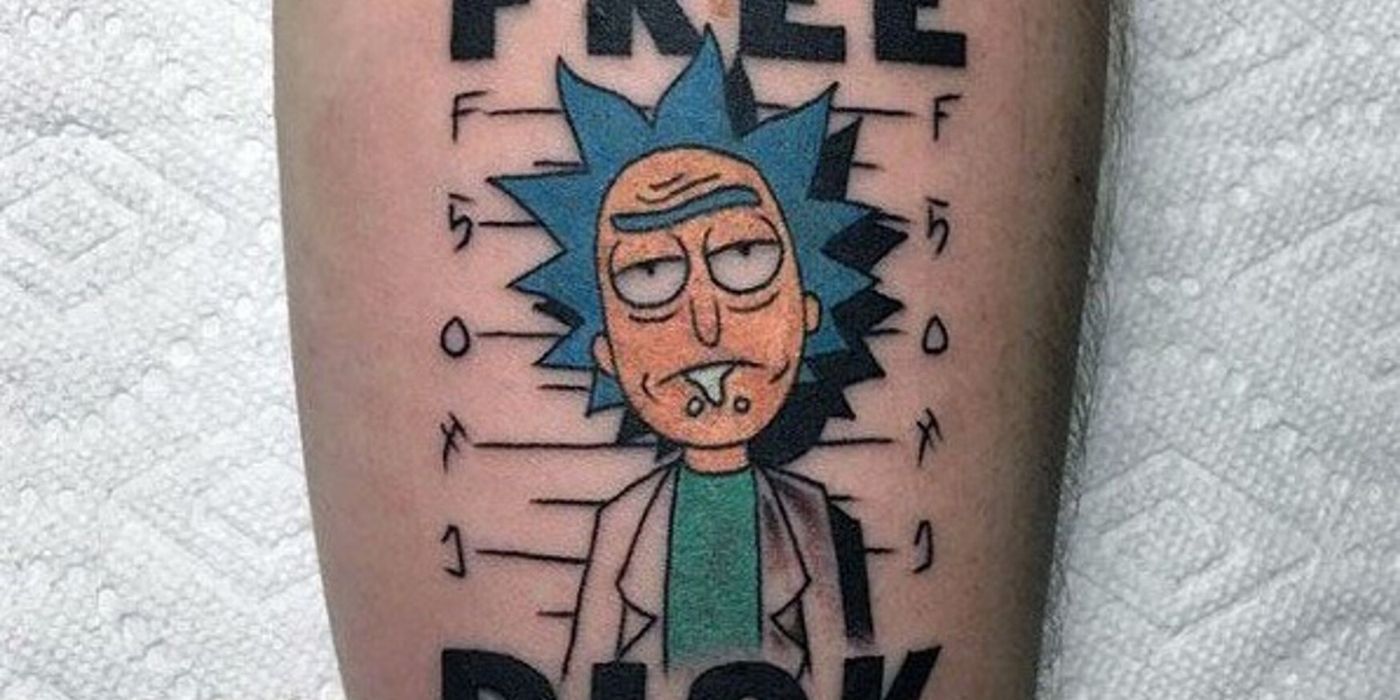 In Paper Chasers Ink, this unique image of Rick Sanchez was shared; it is a mug shot that says "Free Rick"!
Rick has done some very questionable things, while out on adventures and in his own home. Deep down, though, he is a nice guy… Right? Either way, this piece of art is another fun way for fans to celebrate him and his story.
3 Trippy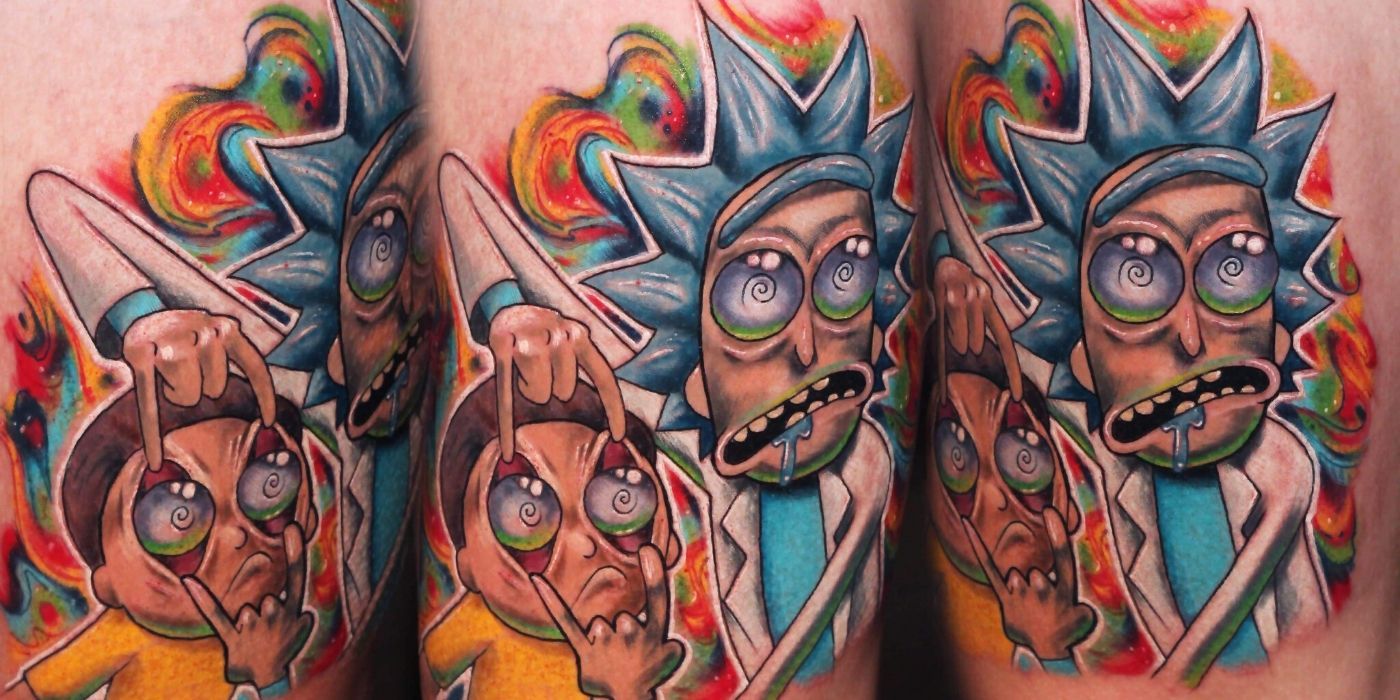 Another Reddit user, LukeGittins, got this Rick and Morty tattoo. Most people are familiar with this graphic, which has Rick holding Morty's eyes open, and this psychedelic version is too cool.
As a nervous and young boy, Morty is not always excited or ready for what happens when his grandfather is around. But he would definitely want and need to keep his eyes open, if it meant seeing this cool and colorful masterpiece!
2 Snuffles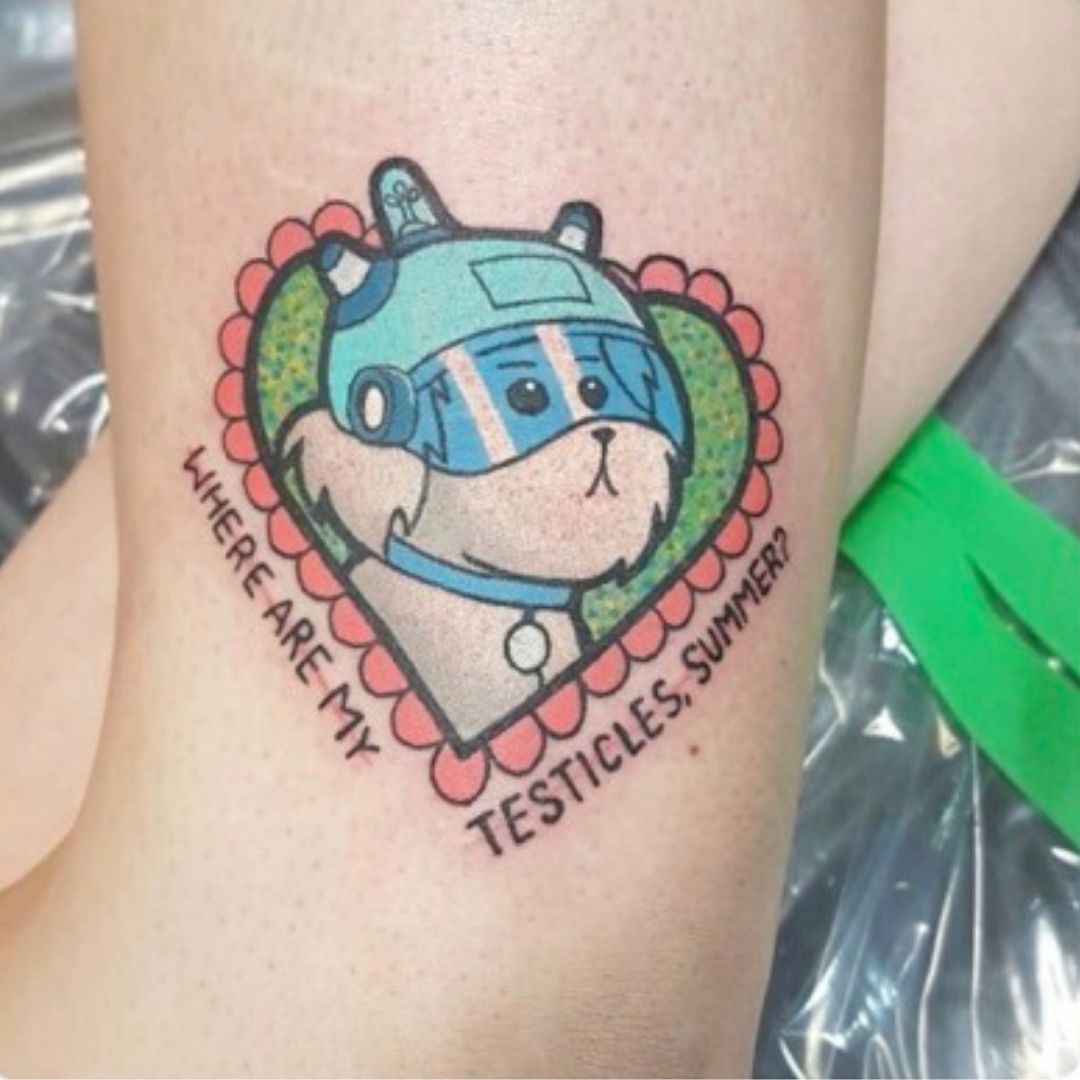 Once upon a time, the main family in this show, the Smiths, had a dog named Snuffles. One day, Jerry asked Rick if he could make the pet smarter. This resulted in the dog being aware and feeling oppressed, as well as led to robot suits for dogs, so that these animals could try and take over the planet.
Yes, it was a lot, but for now, just look at this cute little tattoo via Tumblr. Imagine having this on one's body. And imagine seeing it out in the wild, on a fellow fan!
1 The Whole Universe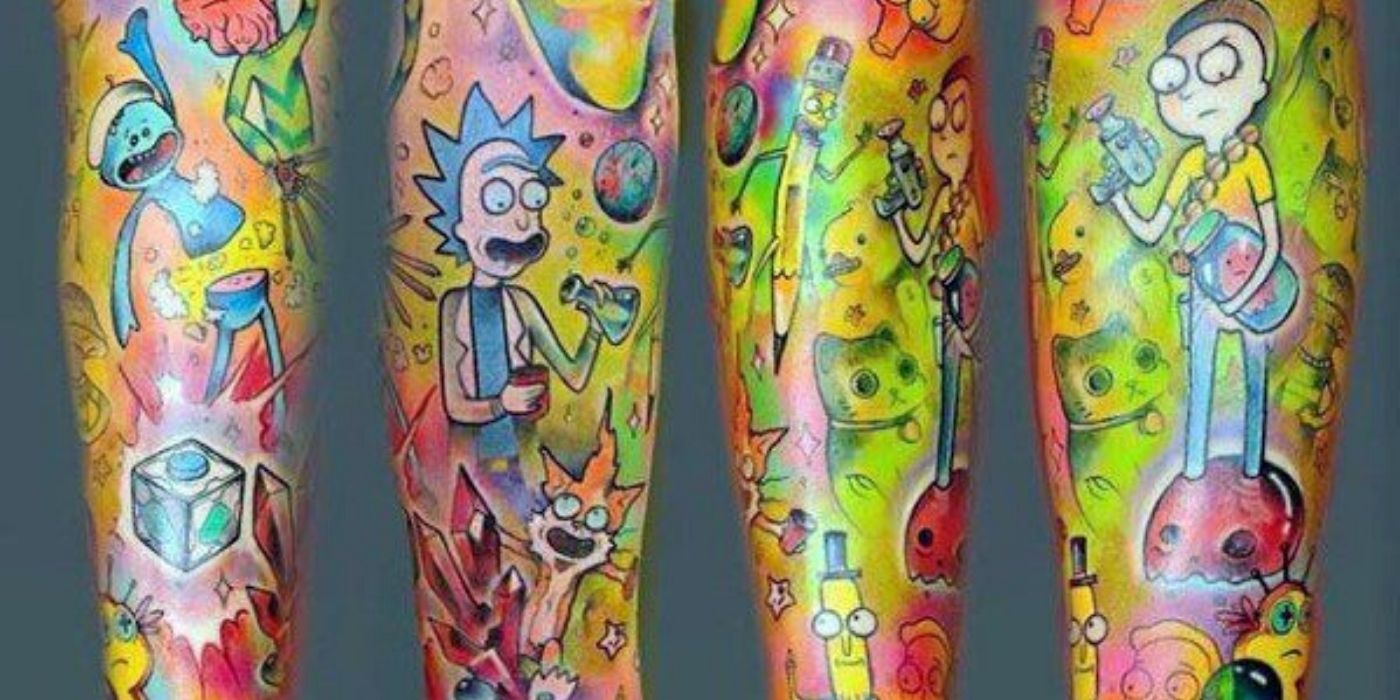 And finally, there is this vibrant sleeve, which is a collage of all things Rick and Morty. Experiments, scientific objects, side characters, green glows, Rick and Morty themselves… All of it and more can be found on this permanent work of art that was put onto a true fan and then shared on Pinterest.
Link Source : https://screenrant.com/rick-and-motry-tattoo-ideas/