17 Secrets The Creators Of Naruto Want To Bury
The more successful a series gets, the harder the creators have to work to keep certain things secret. Here's some shocking things about Naruto.
You Are Reading :17 Secrets The Creators Of Naruto Want To Bury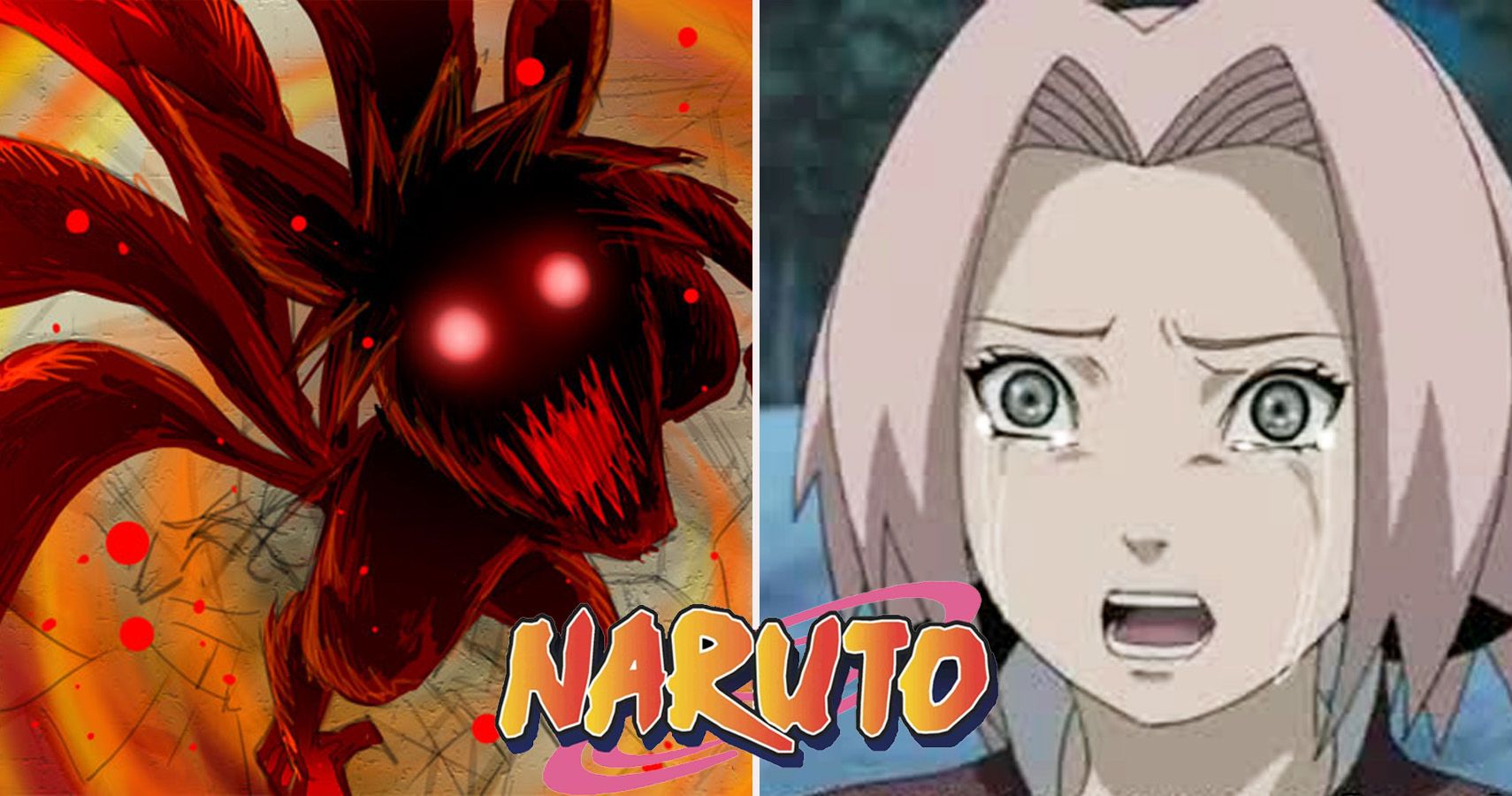 We all have those moments we wish we could forget. Memories that we pray absolutely no one remembers, let alone brings up. Maybe you've thought about all the moments you wish you could go back in time and stop yourself from doing something. We all still cringe at all our high school faux pas and slews of 'foot-in-the-mouths', too. Why was high school so awkward, anyway?
The good news is, we have some secrets about Naruto and his creators that could put all your most regrettable moments to shame. When it comes to Naruto, you probably loved it or hated it. Many adults wince at the memory of poorly done cosplay or talking to their friends in bad Japanese. If you were a true Naruto fan, then we know you tried running with your hands at your side, and you probably said "believe it" one too many times. I mean, if ninjas did it, it had to work, right? Or maybe you didn't join the Naruto bandwagon but were witness to the horror of metal bandanas and ninja hand signs. If this is you, then fear not.
While the creators of the highly popularised anime Naruto made their way into North American pop culture, they didn't do so without their fair share of cringeworthy moments. From translation errors, plot holes, character quirks and even some nitty gritty on the creator himself, we've got it all. In this list we'll share with you the top 17 secrets that the creators of Naruto wish they could bury.
17 You'd Better Believe This Catch Phrase Was An Accident!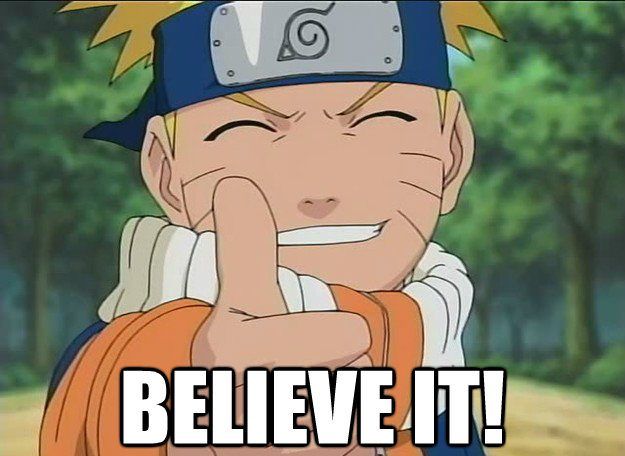 If you watched the dubbed version on TV or online then you know the annoyance that is Naruto's catch phrase "Believe it!". In fact, it's hard not to watch the English version without wondering how the script writers thought it necessary to say it that many times. Well, it turns out that in the Japanese version, Naruto uses a sentence ending 'dattebayo' a lot. For any of you that still remember your Japanese, it's a more impolite version of 'Desu', and is essentially just a sentence ending. Unfortunately for the English voice actors, they have to try and match the mouth flaps as best as they can. The English cast thought that 'believe it' fit the character and the mouth movements well enough that they decided to go with it. Thus was born the most annoying and overused catch phrase in cartoon history. "Believe it" became a meme in itself, and is one of the reasons so many of us switched over to subtitles.
16 Changed From The Original Manga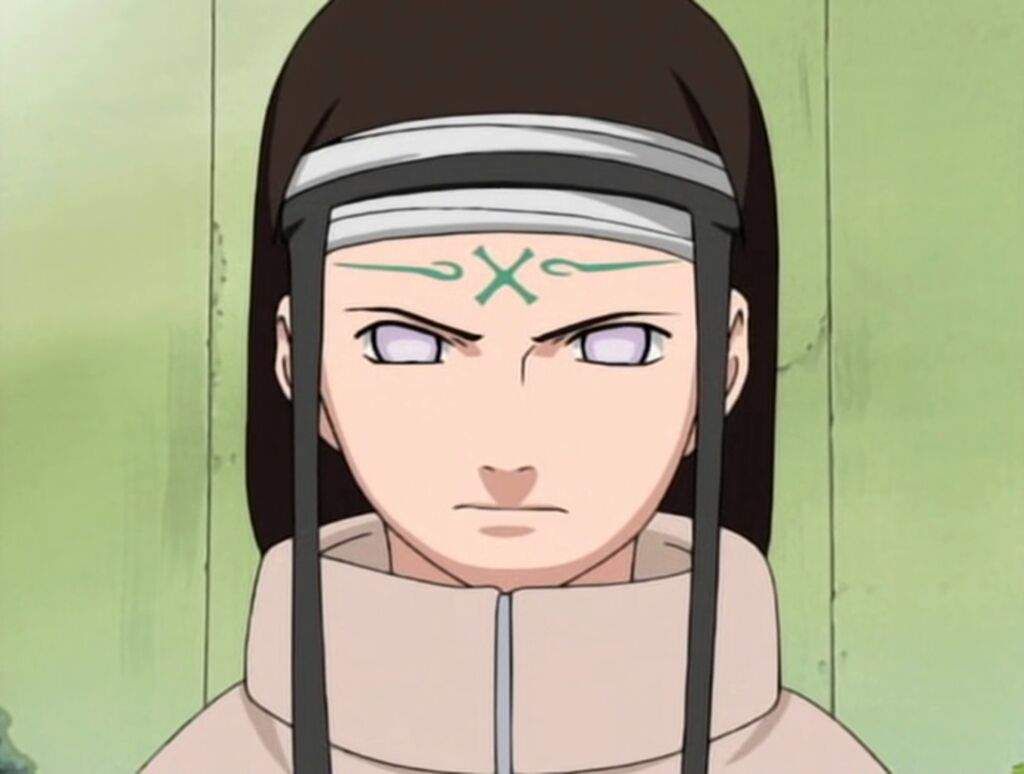 If you were enough of a fan to make it to the Chunin Exams arc, then you probably remember that Neji gets some interesting green markings when he uses his Byakugan. In the show released with English dub, they changed some things since it was intended for North American audiences. In the changed film, Neji develops an X in the middle of his face with some lines across the width of his forehead. However, the original symbol used is one that signifies Buddhism. The marking was changed because the original marking is essentially a backwards swastika called a sauvastika. Since most people in the West aren't familiar with the sauvastika but are familiar with the 'Nazi' connotations of the swastika, the creators decided to change the symbol. I mean, it would be pretty awkward to have your audience think you were showcasing that kind of ninja instead of a ninja who develops a culturally auspicious marking.
15 This Isn't A Projectile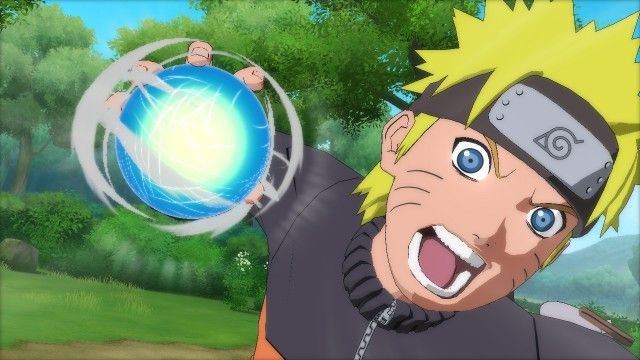 I admit, we got a bit picky with this one. More hardcore fans probably read the manga as well as watched the anime. Some of us *cough* may have had email notifications set up for when our favourite translators released the latest chapters, but y'know, same difference. Point being, if you weren't hardcore enough to have read and watched both you probably missed out on some tweaking that our animators did. In amongst the filler episodes we see Naruto actually throw his Rasengan. However, he never throws it in the manga. Therefore, in true Naruto lore he actually can't throw the attack. Otherwise that first fight with Sasuke could have ended totally differently… we might not have ever gotten Naruto Shippuden! This in itself makes for plot holes for anyone really keeping a close eye on the series.
14 It's More Than 40% Filler!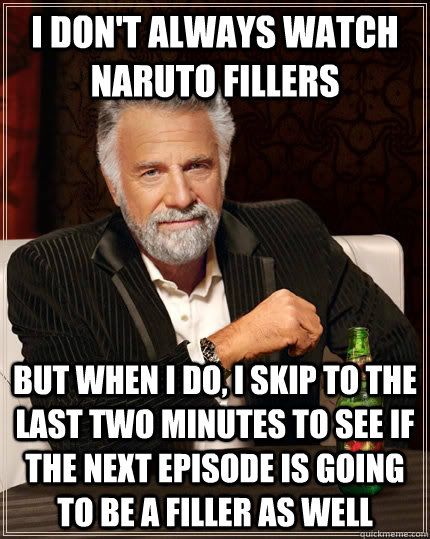 Speaking of anime to manga discrepancies, there's a pretty good reason for it. The anime is ~40% filler! The manga is supposed to be released weekly, but due to holidays, delays, and other problems, the anime is left with spaces in time where there is no manga to work off of. At this point new story line is created to ensure that the anime is able to continue releasing episodes as per it's scheduled season. The filler however makes sure not to touch the true story arc. It also explains why for a couple episodes there in Shippuden the first 7 minutes are intro and recap, makes it draw out the story line a bit longer. This is why if you had any friends that only read the manga and you watched the anime, you might have disagreements about the existence of characters or even missions the triad went on.
13 Kissing Is Embarassing!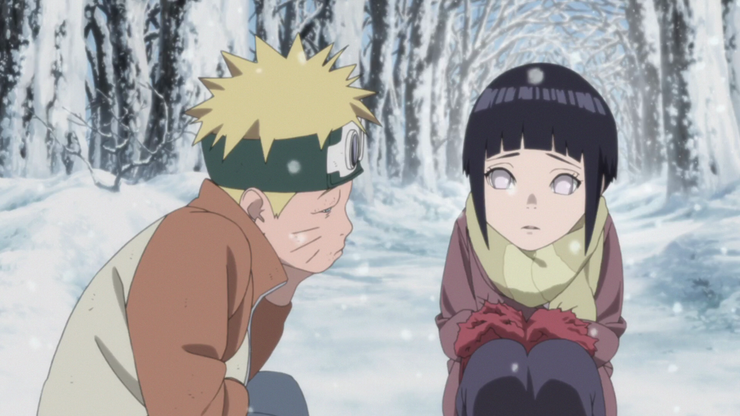 Ever notice how none of the characters really expressed any PDA with each other? Well there's an explanation for all the awkward tension with no followthrough. The creator of Naruto, Masashi Kishimoto, admits that he doesn't like drawing couples or even PDA for that matter. In fact he thinks that he's bad at writing romance in general. Kishimoto went as far to say that he was unsure if he would be able to watch the kiss scene in the anime's movie The Last: Naruto the Movie which was released in 2014. No wonder the series created so many shipping wars between characters. I guess you can't blame the fans when the creator himself won't give them anything to work with!
12 A Ramen Ingredient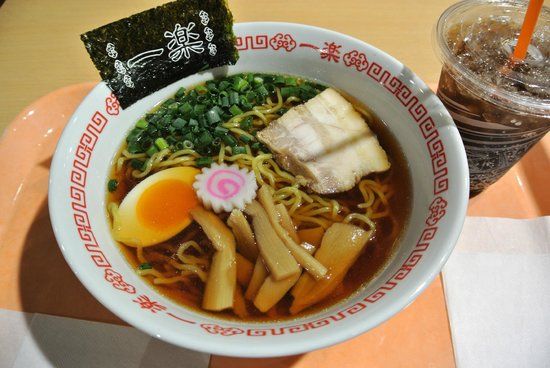 Ever love a food so much that you name a character in your short story after your favourite ingredient? Well, apparently naming your main character Naruto is a lot like naming your main character Pepperoni. Naruto is the name of a fish cake traditionally served in ramen bowls. It's a white fish cake that typically has a frilled edge and a distinct pink spiral in the center. The ramen bar that Naruto and his friends eat at all the time actually exists in real life too. Clearly creativity stuck Masashi Kishimoto when he was flushing out the finer details of his story. If this had been a western story it very well could have been a story about Pepperoni or Pineapple, the ninja warrior who has a blatant obsession with pizza that frequently comes up in the story. Instead, the almost-pun flies over the heads of most western viewers as Ramen is not a dish a great deal of North Americans grow up with.
11 A Failed Pitch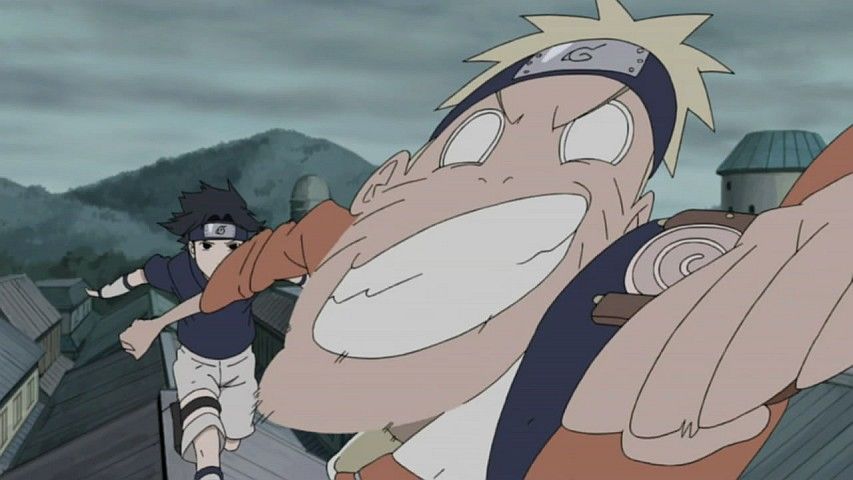 In an interview, the creator has revealed that Naruto was a failed pitch idea. The original story was supposed to be about a ramen shop owner and a small boy named Naruto who clean up their lives together. Not really Shoujo Anime material on a weekly release schedule! The editors turned the idea down and the creator came back with an idea that involved demons instead. Later on, the pitch changed for a third time to involve ninjas. While the story changed a lot, we can see blatant references and inspiration from each iteration. The nine tailed fox sealed inside of Naruto, and all the rest of the Jinchuriki can be seen to have come from the 2nd iteration involving demons. The name of the main character is also a Ramen ingredient which makes sense from the first idea that was pitched. While it wouldn't have been as interesting as the Naruto we know and love today, it's a cute though to imagine the original pitch: a small anime about the struggles and triumphs of a ramen bar owner and this small boy named after a soup ingredient.
10 When Something Is (Maybe) Canon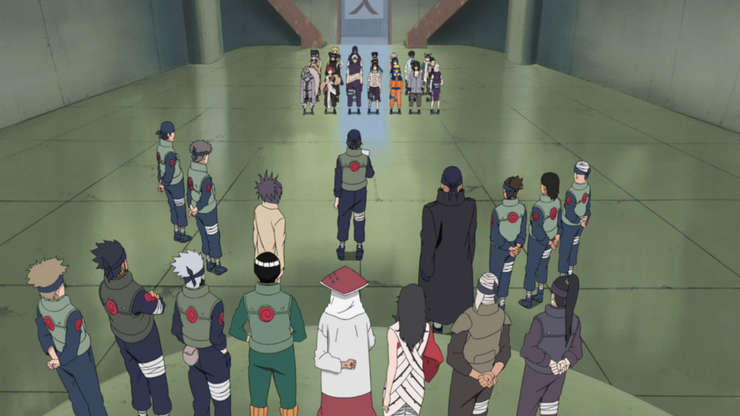 If you watched Naruto then you can probably tell that the Chunin Exams seem a little forced. Naruto's creator Masashi Kishimoto explained that he ideally wanted the storyline to follow Kakashi's Team 7 around from mission to mission as they were slowly introduced to Kakashi's rivals and their teams. However the editors slashed this idea too, saying that is was too much of a slow burn for an anime series that was supposed to be action-packed. They came up instead with the Chunin Exams, but Kishimoto explicitly explained that he didn't want to write it as he thought it would kill him to need to flush out so many characters and integrate them in such a short period of time. In the end the editors had their way and the Chunin exams were made, much to the dismay of the creator. The good news: writing the arduous story arc did not actually kill our favourite anime creator.
9 A Lineage Plot Hole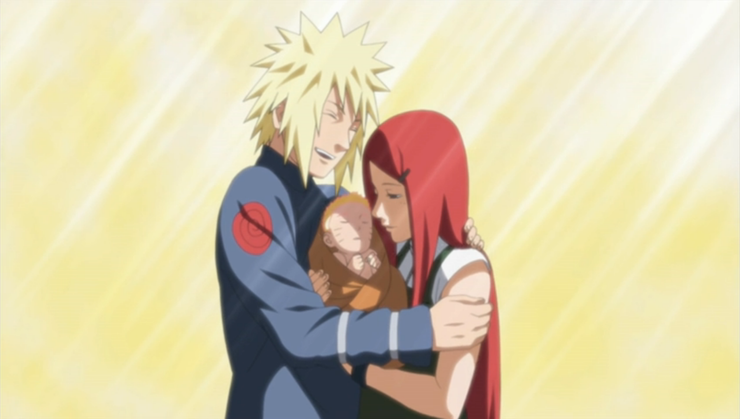 One of the biggest and most embarrassing plot holes the story has is probably surrounding the main character himself. Naruto is the son of the 4th Hokage, and both his parents die the day he is born, but not before his father seals the 9 tailed demon fox inside him in order to save the village. Naruto then becomes an orphan and the entire village talks trash about him and is generally cruel to him. Am I the only one who this doesn't make sense to? At the very least they could have given him nice foster parents! His parents being important people alone should have given him that right. Also, if I were the Hokage and there was a literal demon inside one of my citizens, I'd probably want to make sure that I kept a close eye on the child and made sure he learned how to manage the demon inside him. Instead the story says that the presence of the fox inside Naruto is supposed to be kept a secret, and in turn Naruto is ostracised.
8 We're Just Gonna Leave This Here…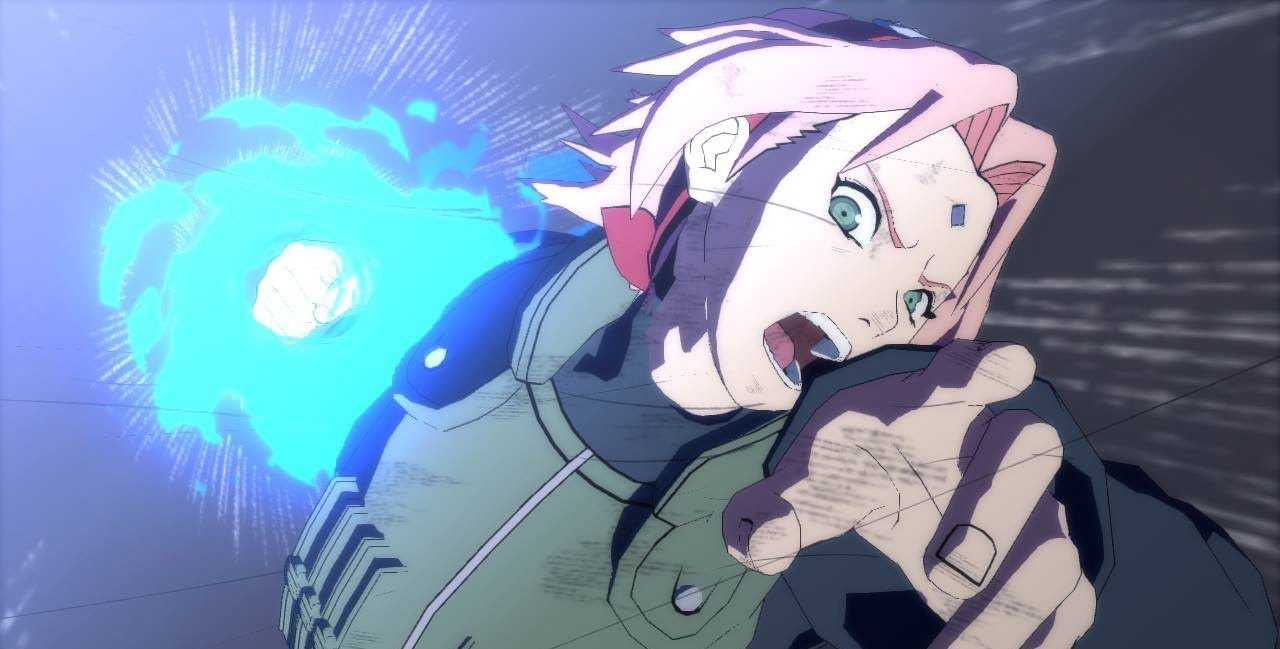 Sakura comes from a well-known ninja family, and is even strong enough for the crazy powerful Kakashi to take her seriously. He even compliments her genjutsu after the 2nd bell exam, but that's about it. Throughout the anime and manga we fundamentally see Sakura written as nothing more than emotional, weak, and in puppy dog love with Sasuke. In fact the series arguably spends more time on Kakashi than Sakura when she is one of his three students. Instead, we focus on Naruto and Sasuke for the majority of the time. It isn't until Shippuden that we see Sakura's character development. She takes up tutorship with Tsunade, Konoha's Hokage, and over the years between Naruto and Shippuden, she becomes incredibly powerful and eventually reaches Sannin level strength. It was basically as if the creator realized 'oops, I basically wrote out this character, better give her some upgrades so she can be relevant again'. I'd probably want to bury this too.
7 The Mask Is There For A Reason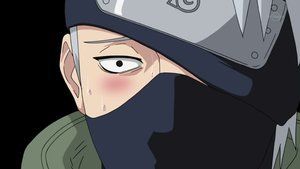 Why does Kakashi wear a mask? What does he look like underneath it? Kakashi's face is somewhat of an ongoing joke to the point where there are episodes dedicated to its mystery. If you're interested in which episodes I'm talking about, Naruto Season 1 Episode 101 'Gotta See! Gotta Know! Kakashi Sensei's True Face' is a good example. While the episode is blacklisted as filler, it's probably one of the few episodes worth watching for a laugh. The reason for the mask is revealed in 'Rock Lee's Springtime of Youth Full Power Ninja Chronicles.' It's said that the reason Kakashi wears his mask is so that people don't notice his nose bleeding when he reads. If the concept of someones nose bleeding for any reason other than injury doesn't make much sense, then don't fear, it's simply a cultural difference that the next thing on our list can clear up a bit better.
6 Probably Best To Keep These Hidden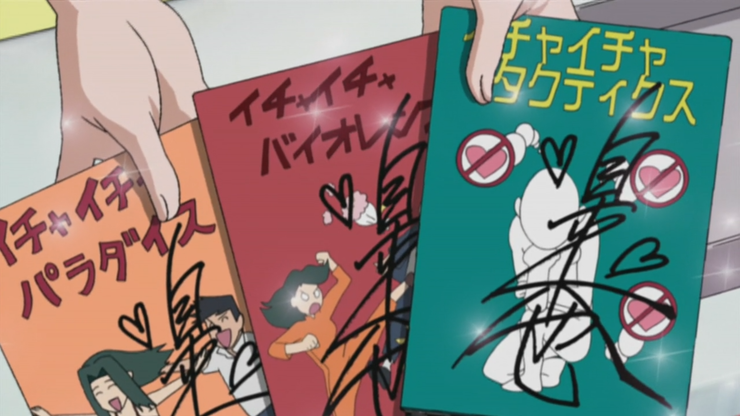 As if Naruto couldn't get more awkward, one of the most subtle but acknowledged character points are that Kakashi reads Icha Icha Paradise all the time, and that Jiraiya is the author of Icha Icha Paradise. What the show might not make clear to you is that Icha Icha Paradise is an 18+ romance novel detailing the passionate love between a man and a woman. It's said to detail Jiraiya's own exploits. So to connect the big dots, the main character's teacher is constantly reading inappropriate stuff. In Japanese culture it's said that if you think impure thoughts your nose will bleed. This is said to discourage people from thinking about those thoughts. Kakashi, however, takes this to the next level. Instead of avoiding reading in public, he just covers up his face with a mask so no one can tell he's thinking and reading such dirty things all the time. #GrossSensei
5 This Seems A Little Advanced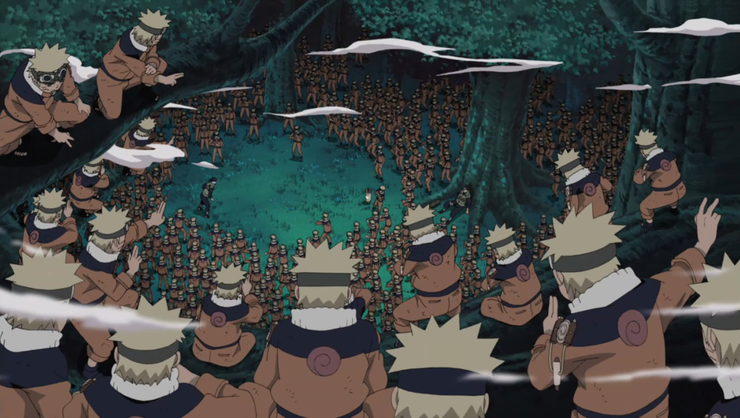 In one of the first episodes of Naruto, we see him conjure up hundreds of clones much to our mystified sensei's disbelief. What you may not have picked up on is that that level of technique is actually supposed to be something only those at a jounin level can do. Even the creator Masashi Kishimoto admits that showing that much power straight away was a mistake. He had originally planned to slowly ramp up the amount of clones Naruto was able to create and their strength as he progressed. The explanation he gives us as to why Naruto is able to do this is because of the excessive chakra stores he has from the Kyuubi. It comes up quite frequently that Naruto slowly draws on the Kyuubi's chakra, but this early in the series doesn't really make a lot of sense.
4 Coming Back From The Dead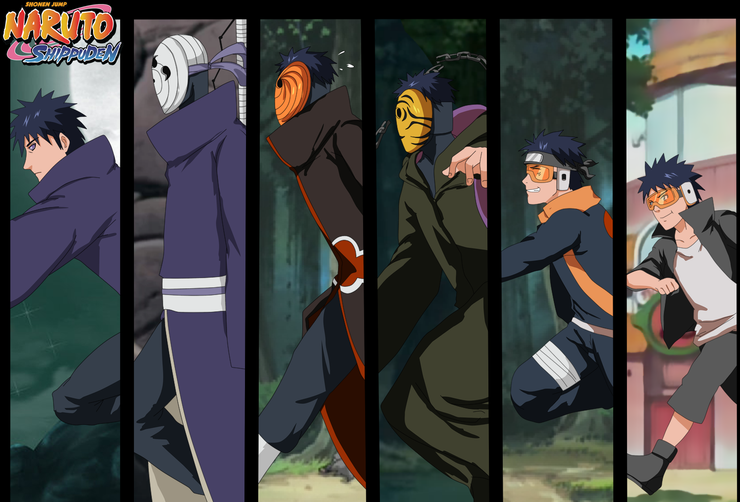 When Kakashi was young, he was on a team led by Minato Namikaze with fellow ninjas Rin Nohara and Obito Uchiha. During one of their missions there was an accident where a rock crushed half of Obito's body. Before he died, Obito gave Kakashi his eye that contained his Sharingan. Rin performed the transplant. Though it was not fully developed, it still would allow Kakashi to grow into the reputation that later followed him as 'copy cat ninja'. But back to Obito! It turns out that Obito didn't die. After he was crushed, Madara Uchiha found him and sort of… resurrects him and replaces his damaged body with a substance called White Zetsu. Obito becomes Tobi and eventually leads the gang of terrorists called Akatsuki. His transplant before death is used as explanation as to why he only has one eye. However, most fans feel like this connection is pretty forced, especially since he technically died. TL;DR, Kakashi's old teammate is the head of a terrorist gang.
3 This Was Supposed To Help?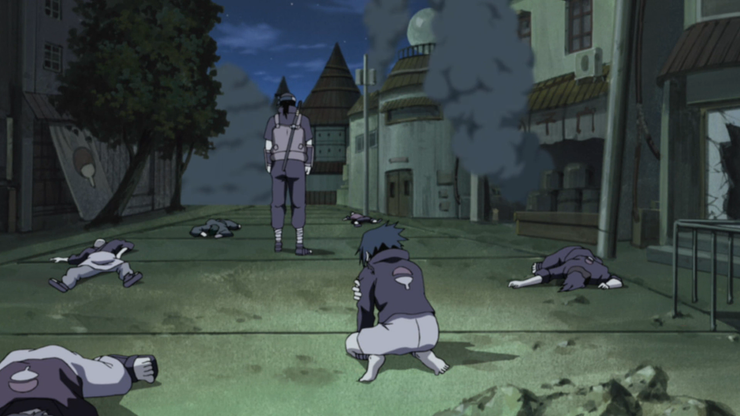 From the time we are introduced to him, we know that Sasuke has one mission in life: to avenge his clan by killing Itachi. Well, that's the mission until we learn that the Hidden Leaf ordered the attack on the Uchiha clan. In order to protect Sasuke, Itachi kills the entire clan. Interesting logic there. Itachi had hoped that having Sasuke grow up with such difficulties would mean he'd be strong enough to protect the village. However, Sasuke channels his hatred not to this brother but to the Hidden Leaf Village once he knows of the truth, and essentially plots to destroy it. Not really the result Itachi was going for. The whole situation is awkward, and the emo phase that envelops Sasuke is even more awkward. Why didn't Itachi escape with Sasuke? Why did he need to kill everyone? Surely there was another option here… nope. Kill my whole family it is.
2 I'm Just Going To Seal This Demon Inside My Son Now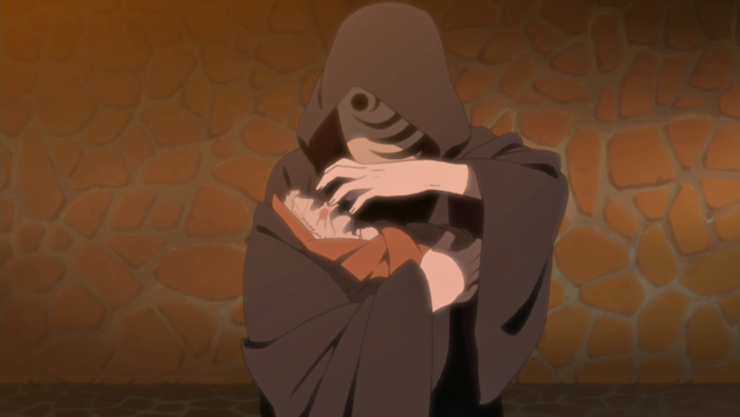 We kind of mentioned this earlier, but it's so cringey we couldn't resist. We wrinkle our nose every time we think about the entire situation surrounding Minato Namikaze's decision to seal the fox inside his son. While Naruto takes his mother's name instead of his father's, it's confirmed in episode 168 of Naruto Shippuden by Minato himself that this was only to ensure he wasn't in any danger by others knowing they were related. Minato and Naruto's mother died sealing the fox inside of him, but also saved the village. Now, I'm all for heroics, but if I could choose saving my village or not sealing a demon in my son and leaving him orphaned, I'd probably have sat back and watched Konoha burn. Does that make me a bad person? We know that the Hokage's job is to protect the village, but at the same time, we wonder how the creators thought that this was a good idea for a character's background and the basis of the entire show.
1 Ending It All After A Character Was Written Out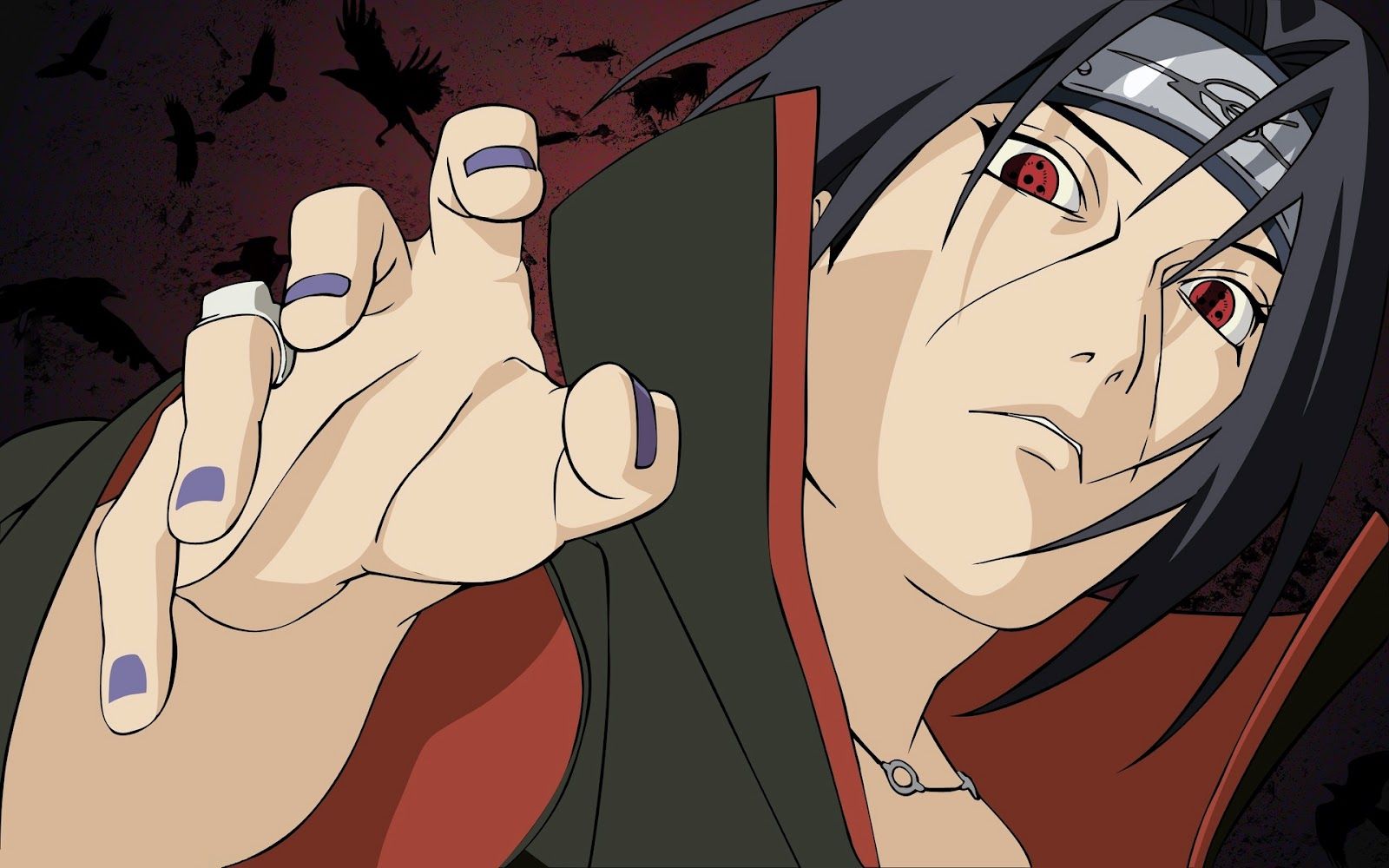 This secret the creators probably want to bury for different reasons than our previous entries. We all know that the show had a massive cult following, but the extent of fans' devotion was brought to light in the most unfortunate of ways in November 2012. A 14 year old Russian boy ended his own life when his favourite character Itachi died in the movie Naruto: Hurricane Chronicles. While this incident itself is incredibly heartbreaking, it should be noted that the character's death had been in the manga many years earlier. There's a pretty massive difference between the manga's story line progression and the progression of the anime and movie story arcs.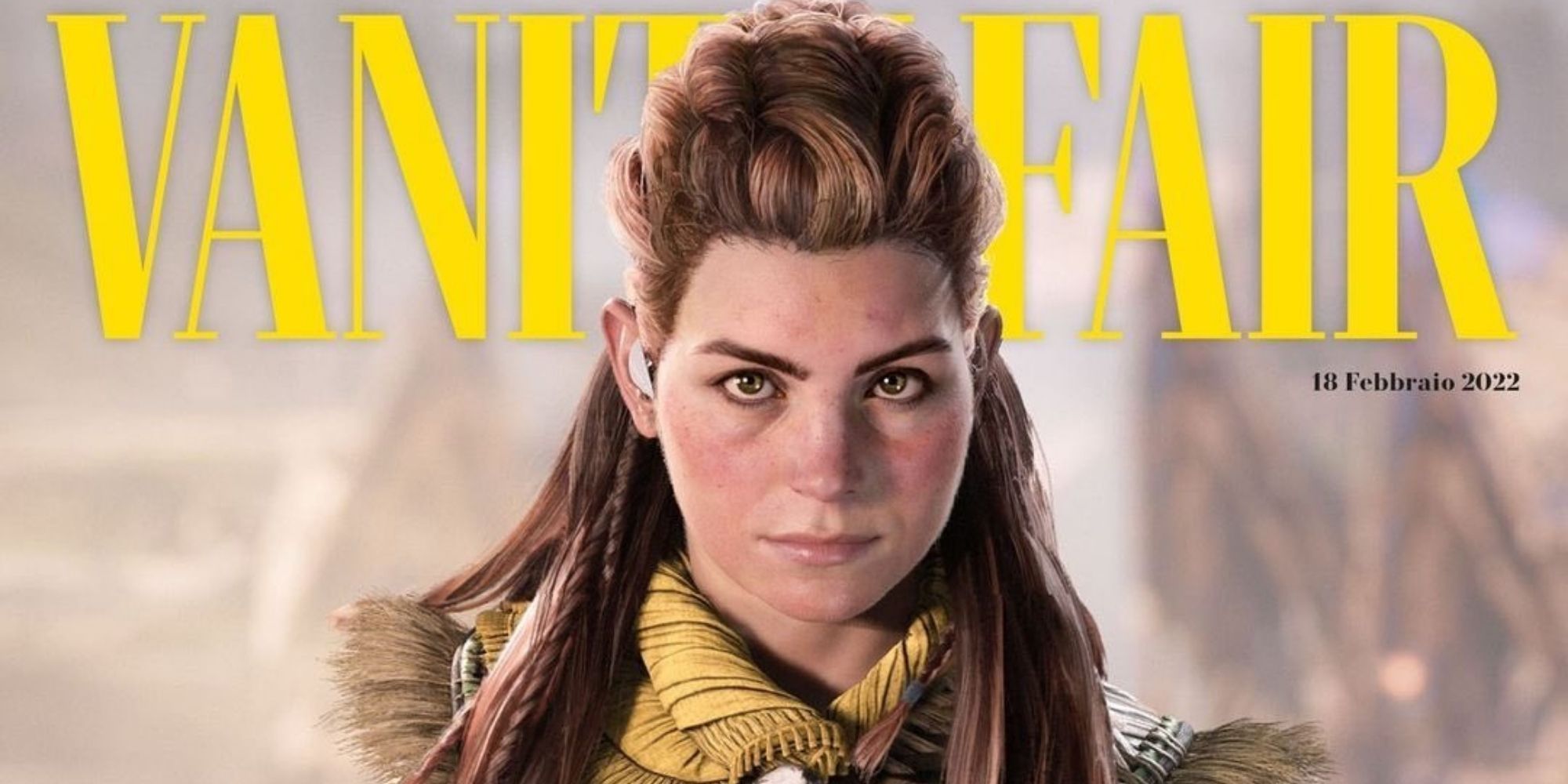 Link Source : https://www.thegamer.com/secrets-the-creators-of-naruto-want-to-bury/