3 Seconds Of Every Rick & Morty Episode Compiled In 1 Video
Behold, every single Rick & Morty episode in one video. Adult Swim edits together the best 3 seconds of each for a chaotic compilation.
You Are Reading :3 Seconds Of Every Rick & Morty Episode Compiled In 1 Video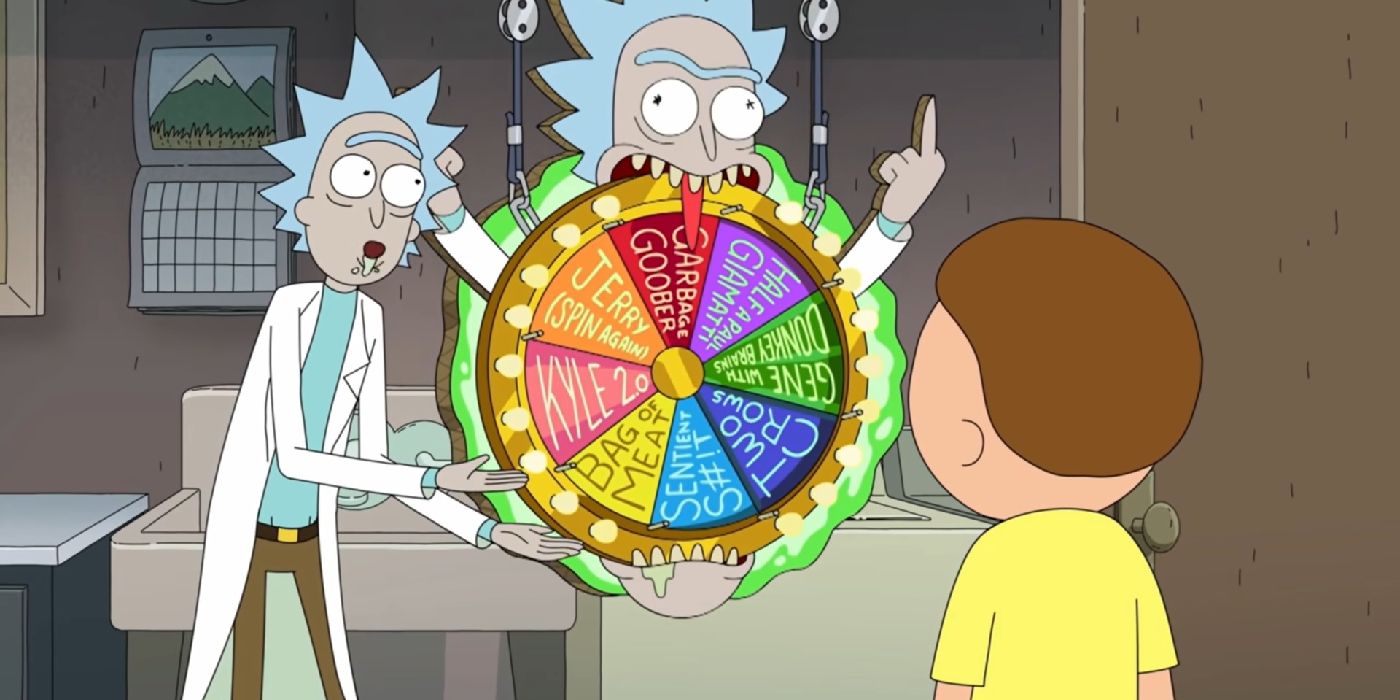 The always chaotic Adult Swim social media team has compiled every single episode of Rick and Morty into one video, because linear time is a lie and narrative continuity a farce. The season 5 finale aired in September with a major change to the world of Rick and Morty that creates exciting new possibilities for season 6. The show released its fourth anime short, titled "The Great Yokai Battle of Akihabara" a month later as a sort of Halloween special to tide fans over until season 6.
After season 3, creators Justin Roiland and Dan Harmon signed a deal in May 2018 that renewed the show for an additional 70 episodes. The agreement is meant to help Roiland and Harmon produce new seasons more quickly without having to deal with contract negotiations. A premiere date for season 6 has yet to be announced, but it's expected to drop sometime in Fall 2022. Until then, fans have five seasons to go back and rewatch, along with a variety of Rick and Morty-related media. Seasons 1-4 are currently available on HBO Max, and season 5 is expected to show up on the service in early 2022.
If a full rewatch sounds too daunting, Adult Swim posted a video compilation on Youtube on November 1 that includes three seconds from every Rick and Morty episode. The edit promises "pure chaos," which it delivers with a rapid-fire review of the entire history of Rick and Morty since it debuted in 2013. The clips are all presented out of context, and some are even less than three seconds. The selections are a mixture of iconic moments, major plot points, tongue-in-cheek jokes, nostalgic throwbacks, and seemingly random choices. Watch the video below:
Many of the show's best side characters make appearances in the video, including but not limited to Mr. Meeseeks, Mr. Poopybutthole, Krombopulos Michael, and Snuffles. (Birdperson, Scary Terry, Abradolf Lincler, Squanchy, and many others unfortunately didn't make the cut.) The video also either shows or mentions a fair number of Rick and Morty's most oft-quoted lines and jokes: Pickle Rick, Szechuan sauce, and "Wubba Lubba Dub-Dub" are obviously all in there. Some clips are arguably less "important" snapshots of their respective episodes, but they'll likely still be recognizable to fans as funny and/or touching moments.
Every individual Rick and Morty episode includes so much detail that it would be impossible to encapsulate in three seconds. Still, the compilation manages to do the show justice by mixing up the clip selections to give an overview of both the content and the spirit of the show. Moments like Morty making a joke about masturbation or Jerry seething about his failure to command respect may not be essential plot points, but both work to summarize their characters' essential natures in ways that anyone who's seen the show will recognize.
Link Source : https://screenrant.com/rick-morty-every-episode-compilation-video/