Astral Chain Trailer Shows Really Intense Action And Gameplay Details
Astral Chain's latest trailer displays some high-octane action and new gameplay mechanics, available to players next month.
You Are Reading :Astral Chain Trailer Shows Really Intense Action And Gameplay Details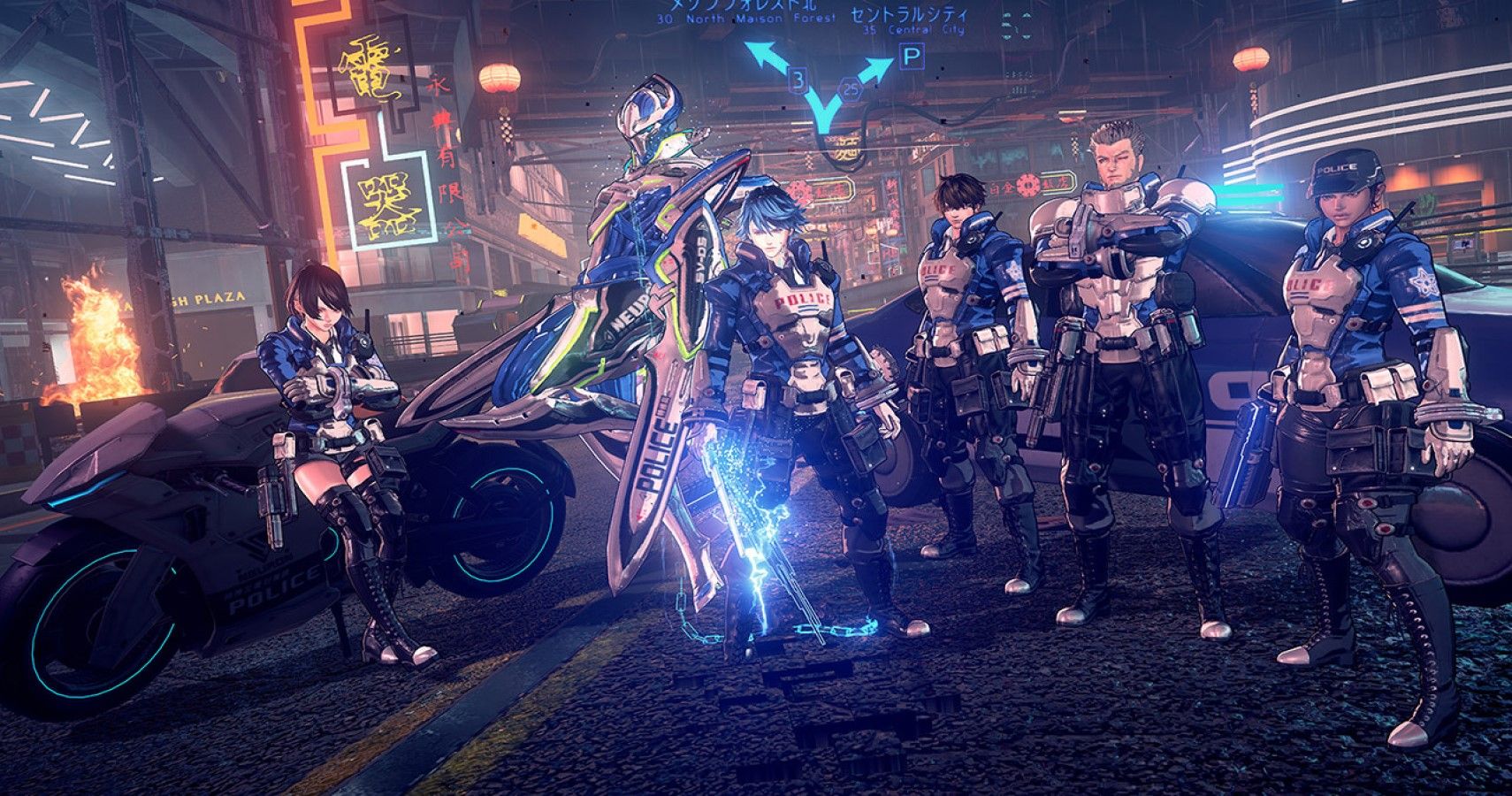 With the release of PlatinumGames latest title Astral Chain only a month away the developer has decided to release a new trailer detailing changes via Nintendo UK's official YouTube channel.
Although PlatinumGames has only been around for eleven years under its current name, the developer was originally two different companies, including Odd Inc and Seeds Inc, which decided to merge in 2007. Seeds Inc was made up of prominent former Capcom employees Atsushi Inaba, Shinji Mikami, and Hideki Kamiya, who had a hand in making iconic Capcom titles like Viewtiful Joe, Ōkami, Devil May Cry, and Resident Evil. It didn't take long for the company to make a name for itself, producing well-received titles like Bayonetta, Anarchy Reigns, and MadWorld. From there, it would secure a partnership with Sega and maintain it for four years. Recently, the developer has been working on an action game entitled Astral Chain whereby players will work as part of a police defense force to repel an alien invasion. While the company has constantly updated fans on its progress, it's latest trailer shows just how far the game has come.
While PlatinumGames hasn't always produced hit games, they have been relatively consistent. While Astral Chain promises to have elements of both Devil May Cry and Bayonetta within it, it's very different in many other aspects. If this latest title becomes successful it could give the developer the confidence it needs to continue to expand and move away from tried and true methods of game design.
The trailer comes courtesy of Nintendo UK and shows a game that is shockingly well-detailed given the limitations on the Switch versus other platforms. Additionally, it showcases a combat system that is free-flowing and dynamic, giving the player and the enemies they face many options when it comes to types of attacks they can execute. The developer has done a great job of using motion blur and dynamic lighting to bring things to life, and viewers get a good idea of how destructive the traversable environments can be. In Astral Chain, you will work as part of a police defense force repelling an alien invasion using a living weapon called Legion.
While it is a bit shocking that the company waited this long to release a new trailer, it could pay off as it could drum up new excitement for the game just before its release. While the title's commercial success has yet to be determined, the developer's willingness to showcase so many aspects of the game with this trailer indicates their confidence that it will be well-received by consumers.
It's always good to see companies take the time to regularly update consumers on a game's progress, and PlatinumGames has done a great job of going the extra mile to give consumers a long full feature trailer detailing all the key aspects of its game rather than a simple two minute one. Hopefully, they will release another one detailing unique aspects of the game just before its launch. Astral Chain will be available for the Nintendo Switch on August 30th.
Link Source : https://www.thegamer.com/astral-chain-trailer-shows-really-intense-action-gameplay-details/