Daniel Radcliffe Reveals His Favorite Harry Potter Movie
Everyone has a preferred Harry Potter movie, including leading man Daniel Radcliffe. In a recent interview, he shared which one it is and why.
You Are Reading :Daniel Radcliffe Reveals His Favorite Harry Potter Movie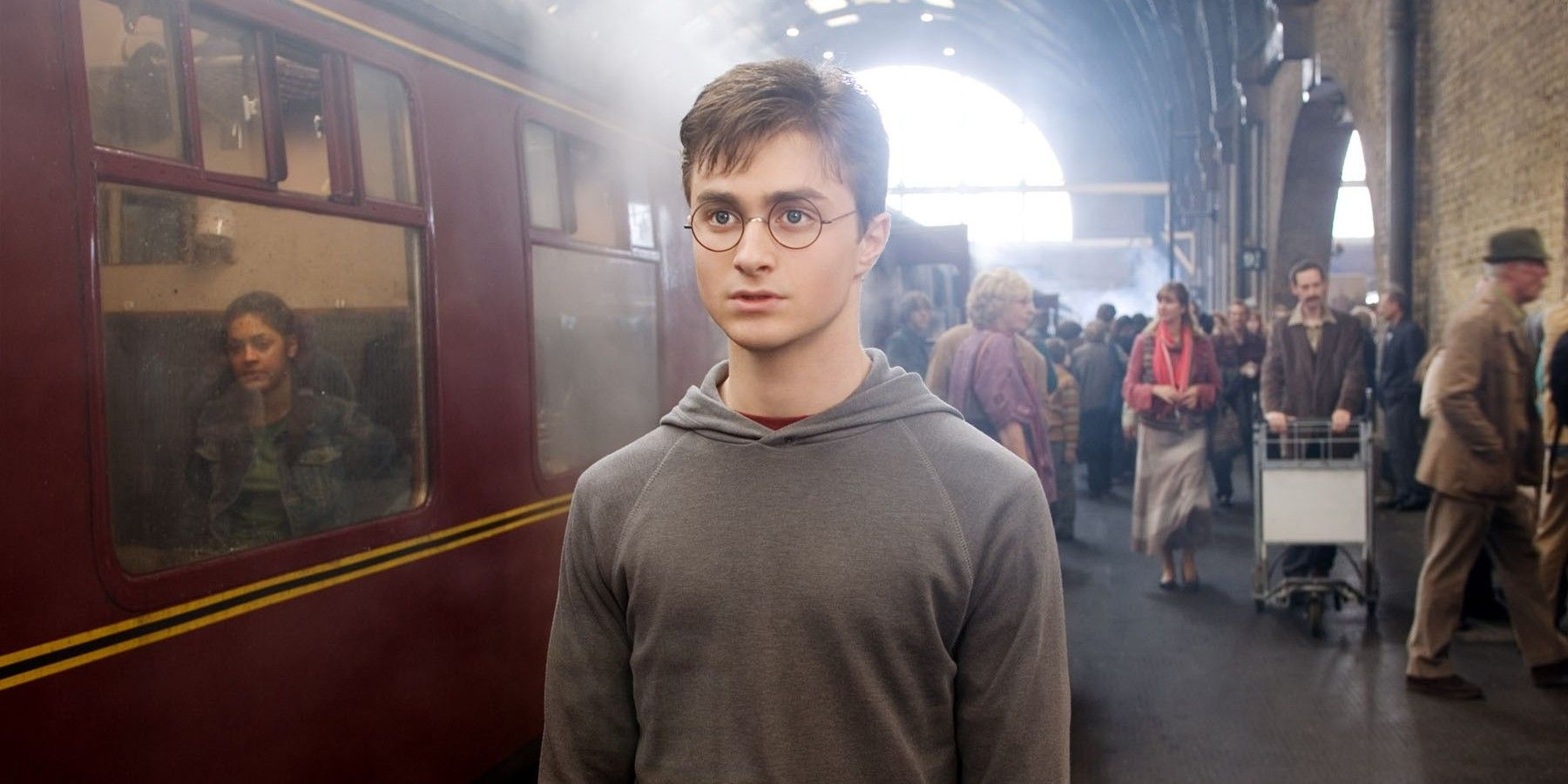 Daniel Radcliffe shares which Harry Potter movie is his favorite, as well as the one he enjoys watching the most. The ongoing prequel series Fantastic Beasts might draw more mixed responses, but the Harry Potter franchise remains one of the most beloved in recent memory. While author J.K. Rowling has courted controversy in recent years over her transphobic views, the story of the Boy Who Lived has persisted and expanded in new ways. In addition to the aforementioned Fantastic Beasts movies (the third of which is scheduled for next year), there is the play Harry Potter and the Cursed Child, as well as a reported television show in development at HBO Max.
Through all of this, the original Harry Potter movies stand as high points for the entire franchise. Radcliffe starred in every single film as Harry, the so-called Chosen One of the Wizarding World who becomes famous before he can even talk. He was joined by Emma Watson and Rupert Grint as the other members of the main Harry Potter trio, while British heavyweights like Alan Rickman, Maggie Smith, and Ralph Fiennes filled in supporting roles.
Ask any group of Harry Potter fans which movie is their favorite, and the answers will surely vary a great deal. Everyone has their own opinion, and that includes Radcliffe. While participating in a recent Autocomplete Interview for Wired (via CinemaBlend), Radcliffe shared his personal favorite is Harry Potter and the Order of the Phoenix, the fifth movie in the series. However, his answer differed slightly when it comes to which one he enjoys watching the most. Radcliffe said:
The fifth one, which is not one that most people cite as one of their favorites. But I got to work with Gary Oldman a bunch in it. And I was sort of a little bit older at that point, so I was able to appreciate that more. But to watch, probably the last one.
Oldman played Sirius Black, Harry's godfather. Potter fans will know all too well that The Order of the Phoenix is an emotional one for Sirius fans, though it does include several poignant moments between him and Harry. It's true that the fifth Harry Potter movie isn't quite as beloved as, say, The Prisoner of Azkaban or the final installment, The Deathly Hallows – Part 2 (Radcliffe's favorite to watch). Still, for Radcliffe, it makes sense that he would look fondly on the production that allowed him to work closely with an actor he admires.
Since The Deathly Hallows – Part 2, Radcliffe has kept his distance from Harry Potter, though not because he dislikes it. He's become known for taking on odd and unique roles, like the indie movie Swiss Army Man, where he famously played a corpse. However, Radcliffe still seems happy to discuss the series that made him famous. Last month, for example, he considered the question of who he would like to play in a Harry Potter reboot. Should the opportunity arise, Radcliffe just might venture back to the Wizarding World. After all, he has lots of fond memories from it already.
Link Source : https://screenrant.com/daniel-radcliffe-favorite-harry-potter-movie-order-phoenix/