Doctor Who Season 13 Premiere Secretly References A Classic Companion
Doctor Who season 13's Nitro-Nine reference is a wonderful nod to a classic series companion, Ace, who blazed the trail for the modern show.
You Are Reading :Doctor Who Season 13 Premiere Secretly References A Classic Companion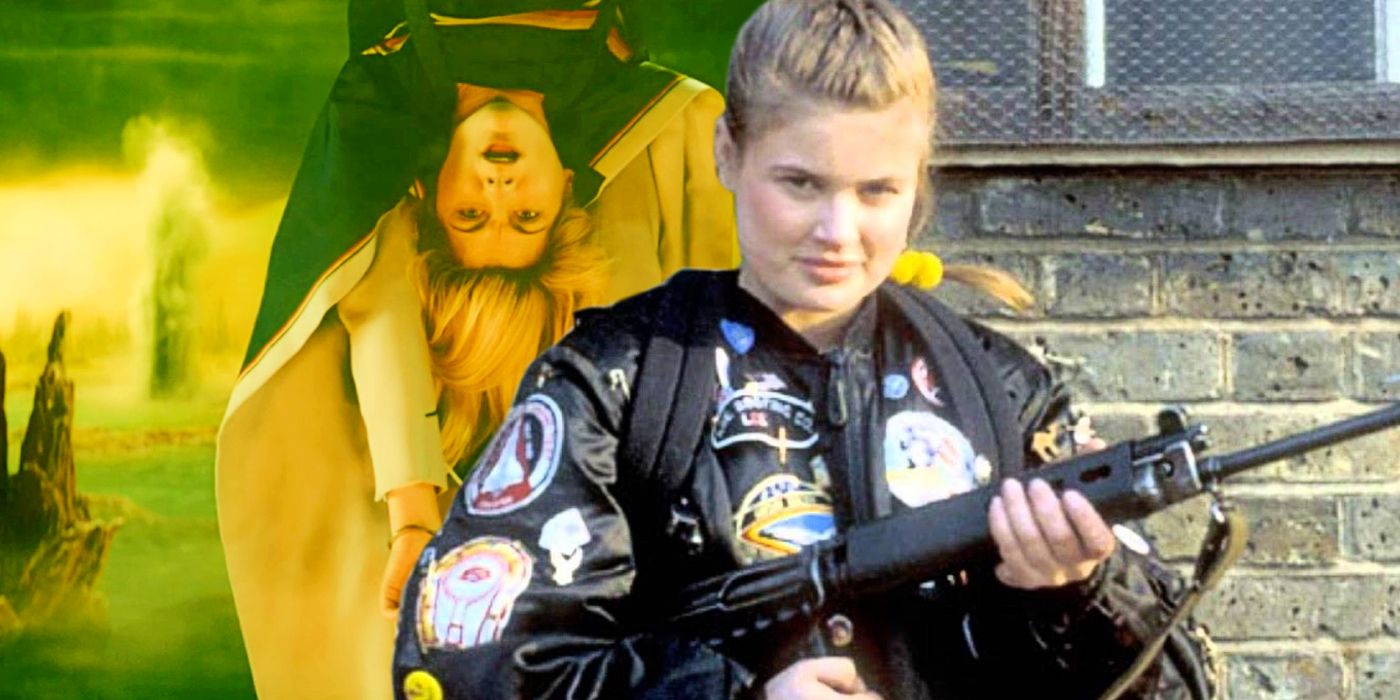 Doctor Who season 13, episode 1 subtly referenced a companion from the classic series, Sophie Aldred's Ace. Current showrunner Chris Chibnall has changed Doctor Who's format for season 13, which will tell one overarching story over six episodes. The first episode of Doctor Who: Flux has been likened to a season finale, with the entire universe at risk because of a mysterious phenomenon called the Flux. The Doctor, Yaz, and new companion Dan Lewis have no idea what's going on, and a multi-layered cliffhanger – reminiscent of season 4's "The Stolen Earth" – left the Doctor and her fam exposed to the Flux.
Chibnall is an old-school Doctor Who fan, and he couldn't resist a couple of Easter eggs for longer-term viewers. One of the most amusing was a space station named "Rose," which seemed like a nod to Billie Piper's Rose, who played a key role in Russell T. Davies' relaunch back in 2005. Similarly, one mention of when the Doctor was Scottish referenced Peter's Capaldi's Time Lord, providing a humorously casual way of showing how the Doctor can reference her past regenerations.
But a deeper cut in Doctor Who: Flux episode 1, "The Halloween Apocalypse," was an opening reference to the Doctor using a dangerously unstable explosive called Nitro-Nine. This may seem rather uncharacteristic for a time traveler who eschews guns, but in fact it was a delightful reference to a classic Doctor Who companion Ace.The last companion of classic Doctor Who, Sophie Aldred's Ace was introduced in the 1987 story "Dragonfire" and traveled with Seventh Doctor Sylvester McCoy until 1989's "Survival," when the BBC sadly canceled Doctor Who. A streetwise kid from the 1980s who had been transported to a space station in the far future by a temporal phenomenon, Ace had a penchant for high explosives, particularly Nitro-Nine; the Doctor didn't exactly approve of her Nitro-Nine bombs, but he swiftly began to take them for granted, incorporating them into his plans and even assuming Ace would typically have a few cannisters in her rucksack at all time.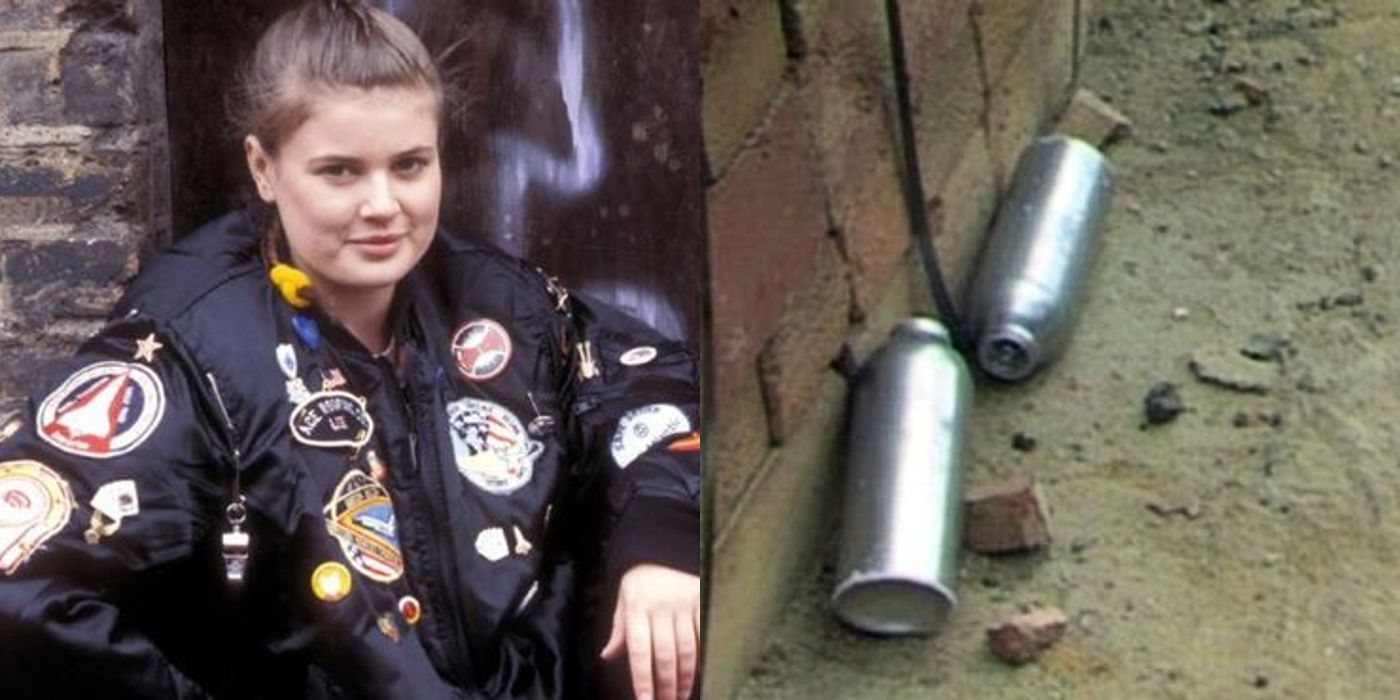 Ace was an unusual companion, in that her reaction to a Dalek wasn't to back against a wall screaming, but instead it was to swing a baseball bat at it. Actress Sophie Aldred was clearly delighted at the Doctor Who: Flux premiere, tweeting, "Great to hear Nitro 9 mentioned!!!" It's actually wonderfully appropriate for Doctor Who to reference the character, because Ace reinvented what it means to be a companion – and both Russell T. Davies and Stephen Moffat followed her pattern. Classic Doctor Who companions had typically been viewer surrogates who stood around waiting for the Doctor to explain what was going on, or else who got in trouble and needed rescuing. Ace, however, was a much more active type of companion, one who drove the narrative with her own actions, and as a viewer surrogate she was a much more confident figure.
What's more, like several modern companions, Ace was a mystery to be solved; the Doctor sensed there was more to her than met the eye, and several stories focused on his attempting to do just that. In "Ghost Light," he revealed the truth behind Ace's deepest childhood fears, and in "The Curse of Fenric" viewers learned the time storm that introduced Ace to the Doctor had actually been engineered by one of his enemies.
Aldred is still associated with Doctor Who, with her companion's adventures continuing in Virgin's Doctor Who: The New Adventures novels in the '90s; Ace became even more action-oriented, with Nitro-Nine becoming just part of her arsenal. This gave Ace a new catsuit costume, and Aldred even conducted a photoshoot in it, which she seems to have found rather amusing. More recently, she's been a regular in Big Finish's Doctor Who audio-books, and has even written an Ace-centric tie-in novel called At Childhood's End that saw Ace meet Jodie Whittaker's Thirteenth Doctor. It's so very fitting for Doctor Who season 13, episode 1 to reference her like this.
Link Source : https://screenrant.com/doctor-who-flux-companion-ace-nitro-9-reference/