Game of Thrones' Hodor Actor Didn't Like That Ed Sheeran Cameo Either
Game of Thrones actor Kristian Nairn, who played Hodor on the HBO fantasy series, says he didn't like that notorious Ed Sheeran cameo either.
You Are Reading :Game of Thrones Hodor Actor Didnt Like That Ed Sheeran Cameo Either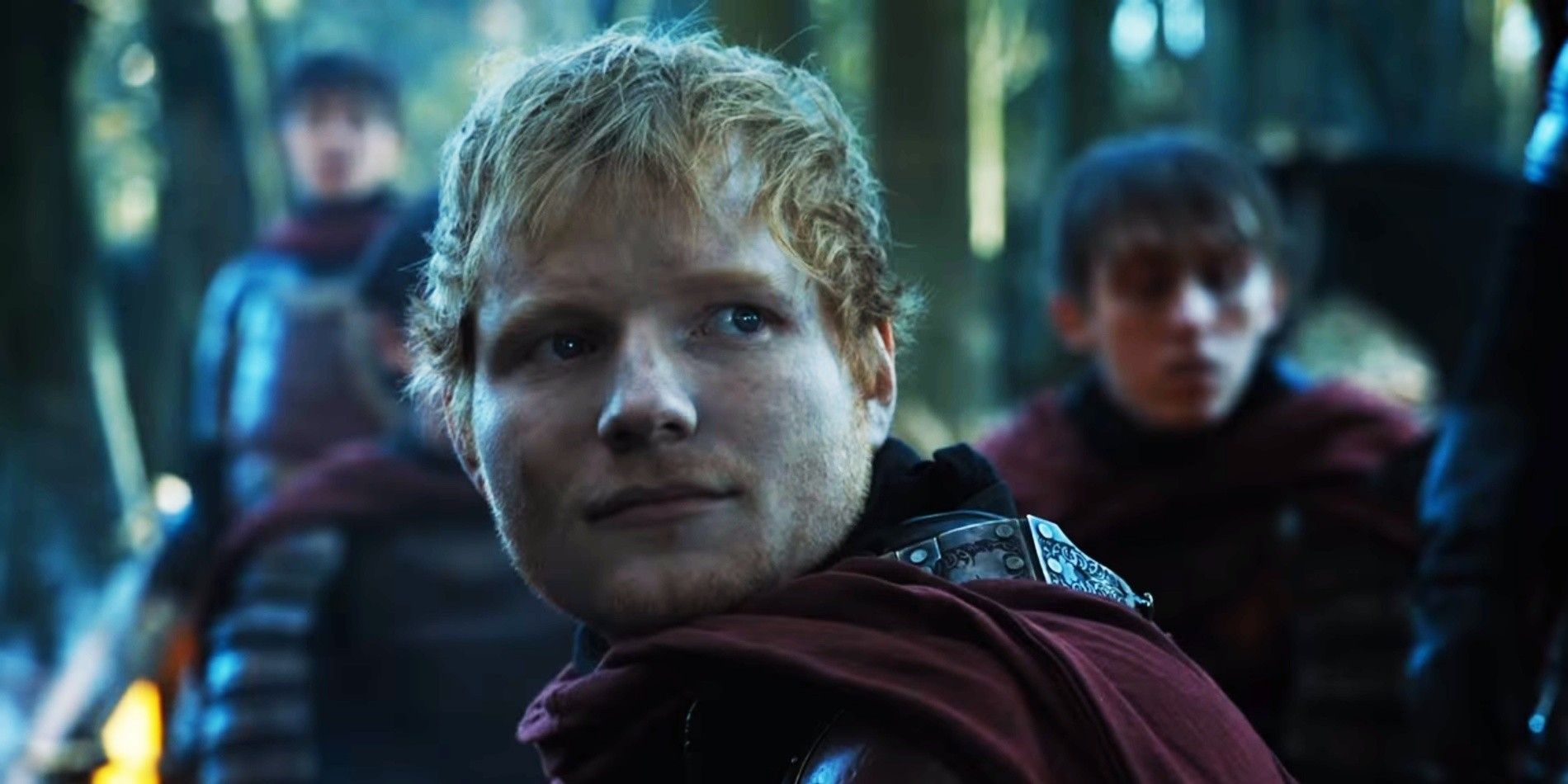 Game of Thrones actor Kristian Nairn, who played the doomed Hodor on the HBO fantasy series, says he didn't like that notorious Ed Sheeran cameo either. Over the years, Game of Thrones has had occasion to invite numerous musicians to appear on the show in cameos, almost always playing musicians. Many of these cameos have been completely unobtrusive and have passed by most fans unnoticed.
The majority of viewers didn't bat an eyelash when Icelandic gloom-and-doomers Sigur Ros showed up as musicians to play "The Rains of Castamere" at Joffrey's wedding and got food thrown at them. Nor did they blink when another Icelandic group, Of Monsters and Men, provided musical accompaniment while Arya watched in dismay as a troupe of Braavosi actors satirically re-enacted her father's death. And most fans had no idea when members of the group Mastodon appeared as random Wildlings in the background of The Massacre at Hardhome.
Related: Game of Thrones Season 8 Spoilers Roundup
One musical cameo did however come under scrutiny from fans, and was received with mostly negative response. When pop star Ed Sheeran appeared as a traveling Lannister soldier in season 7's "Dragonstone," many complained that his cameo stuck out like a sore thumb and broke the show's spell. As it turns out, a very prominent Game of Thrones performer was also not happy about Sheeran showing up in Westeros. Speaking to Huffington Post, Hodor actor Kristian Nairn revealed that he hated Sheeran's appearance, and just isn't a fan of cameos in general. Nairn said:
"I'm not a fan of the cameos in Game of Thrones. I don't like them. I think it's stupid. I don't mind going on the record on that. I just think it takes you right out of the world. Especially Ed Sheeran. I was like, 'Why is Ed Sheeran here?' I mean, Ed Sheeran's great. He's a great guy, great musician, but why is he in Game of Thrones? I'm not saying I'm not a fan of Ed Sheeran. I'm being tactful here, but just not a fan of the cameo. I think most people would agree with me there. It was a big snap to reality. It's like, 'What? What?' It's a fantasy show. We're all caught in this amazing world and spend so much time and money and talent to create, and all of a sudden there's a pop star? What?"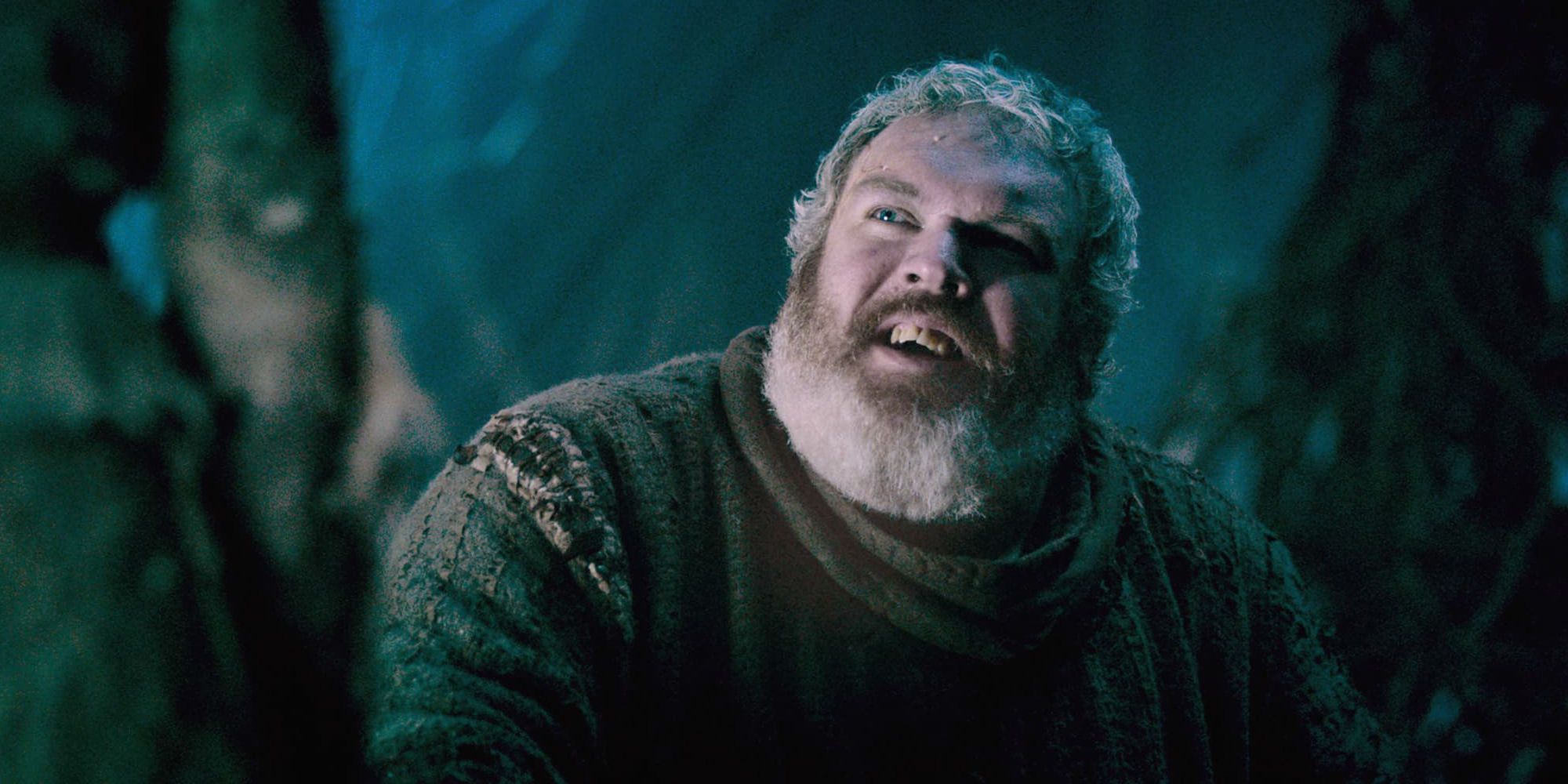 In the scene in question, Sheeran plays a member of the Lannister army sitting at a campfire in the woods entertaining his fellow soldiers by singing the ballad "Hands of Gold," whose lyrics refer to Tyrion Lannister's relationship with the prostitute Shae. Arya Stark happens to ride up on a horse, hears Sheeran's character singing and compliments him on the "pretty" song. Another soldier invites Arya to join them and, taken aback by the men's kindness, she dismounts and approaches the campfire. To the chagrin of many viewers, the scene does not end with Arya brutally murdering Sheeran and his fellow soldiers.
In the estimation of Nairn and many other GoT fans, the Sheeran cameo was gratuitous and unnecessary, and even hurt the experience of enjoying the show. Amid the arguably over-cooked backlash over the cameo, episode director Jeremy Podeswa spoke out in defense of Sheeran's appearance, saying the singer was chosen because he was an appropriate actor for the scene in question. In fact, Sheeran reportedly scored the cameo mostly because Arya Stark actress Maisie Williams is a big fan and producers wanted to give her a nice surprise. The man who played Hodor has now gone on record saying he could have lived without Sheeran's cameo, even if it was a gift for Williams, and Game of Thrones fans have already made it clear that he is not alone in that assessment.
More: Every Game of Thrones Season 8 Update You Need To Know
Game of Thrones will return for season 8 in 2019 on HBO.
Source: Huffington Post
Dan Zinski is a freelance writer currently contributing to Screen Rant on a regular basis. His previous endeavors include writing on sports, general pop culture, celebrity gossip and various other forms of mindless distraction. To date he has left approximately 100 unfinished screenplays in his wake, the majority of which have thankfully been deleted entirely from our plane of existence. He currently resides wherever his head happens to lie. His hobbies include eating Doritos, playing Atari games, avoiding eye contact and drinking excessive amounts of coffee. His favorite actors include Greta Garbo, Humphrey Bogart, Robert Mitchum, Cate Blanchett, Groucho Marx and Richard Burton. His all-time favorite movie critics are Pauline Kael, Manny Farber and of course himself. He regards Rogue One as one of history's great travesties.
Link Source : https://screenrant.com/game-thrones-ed-sheeran-cameo-kristian-nairn-response/