Genshin Impact Should've Let Players Accept Ayaka's Kimono
Genshin Impact's Ayaka grants the Traveler a special gift during the Grus Nivis storyline; however, players are only given the option to decline it.
You Are Reading :Genshin Impact Should've Let Players Accept Ayaka's Kimono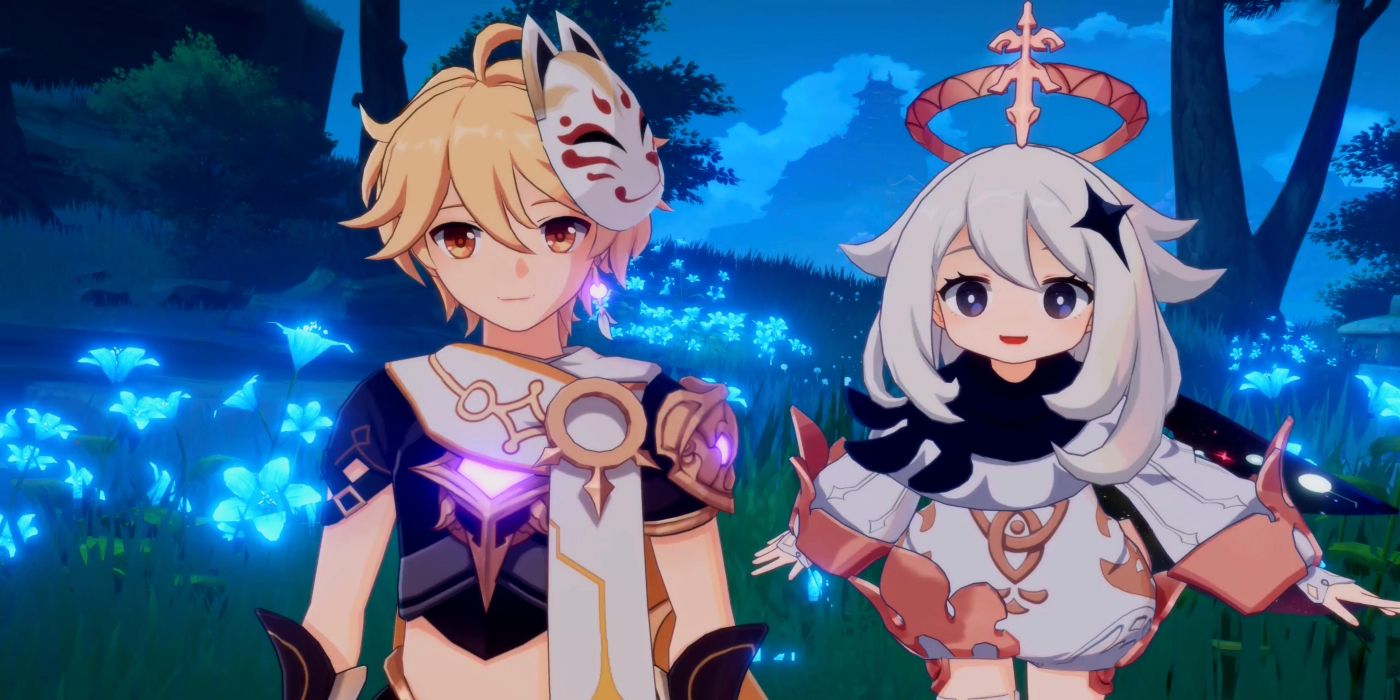 With Genshin Impact's 2.0 Inazuma update came an abundance of new activities for the Traveler to encounter. There are new hidden treasures waiting to be unearthed, secrets of the Sacred Sakura Tree are ready to be unlocked with the use of Electrograna, and new storylines have been added as well.
In Version 2.0 of Genshin Impact, the Traveler must make their way into Inazuma in an attempt to acquire information from Raiden Shogun. However, this is attempt is thwarted early on due to the political turmoil within the islands of Inazuma. The Traveler must work their way up by helping out different commissions across the lands in hopes the leaders of those commissions may in turn help the Traveler gain access to seeing the Shogun.
One of these commissions is the Yashiro Commission, a group led by none other than Genshin Impact's latest 5-Star character, Kamisato Ayaka. Ayaka is the young leader who has set it upon herself to fight the Vision Hunt Decree as much as she can without jeopardizing her commission. As players progress through the storyline, they'll reach a point where the main quest will come to a halt, and they must complete two different side quests. These questlines deal with Yoimiya, a new Pyro bow user, and Ayaka herself.
Genshin Impact's Unique Reward That Is Never Given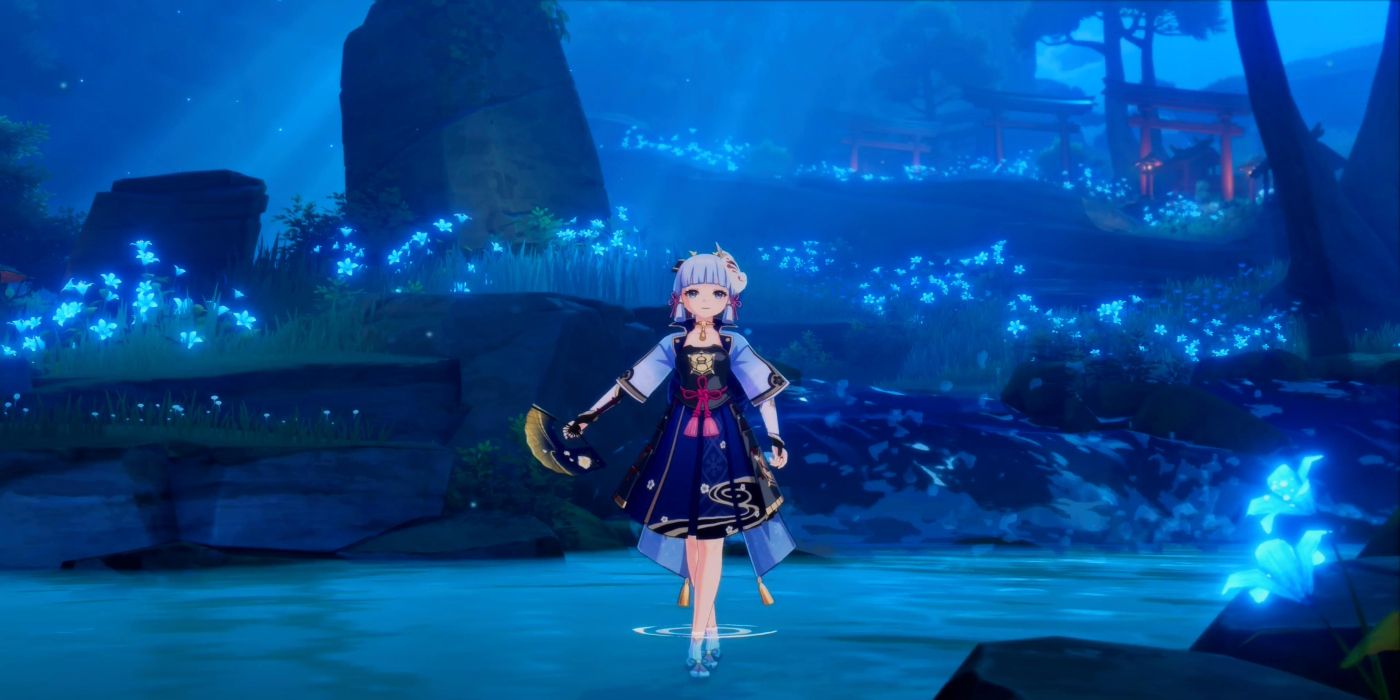 Both missions in Genshin Impact provide great insight into the two new characters' personalities and how they're both doing their part to help stop the Vision Hunt Decree. However, there is one part in Ayaka's questline that stuck out with some fans that ultimately ended in a bit of disappointment. This small upset comes during the questline "Grus Nivis," in which players must accompany Ayaka on a journey to discover her mother's long-lost friend. It's a great quest that shows Ayaka's character development.
During the "Grus Nivis" quest to get a new silk kimono, Ayaka mentions to the Traveler that to show appreciation for everything they've been doing, she wants to grant the Traveler a kimono of their own. Jean and Barbara recently received summer event outfits, so many players expected this mission would let them acquire a specialized kimono for Aether or Lumine. In the end, players are only given a single choice – to deny the reward. While the reasoning behind the denial of the gift makes sense relative to the story – the excuse being the Traveler's clothes are special to them in relation to their sibling – it's still ultimately a letdown that there was no option to accept the gift.
Since the Traveler is already swapped out for character models during certain quests or when talking to specific NPCs, it wouldn't be too much of a stretch to allow players to change the Traveler's outfit during exploration, and then have it revert to their original costume during cutscenes. This isn't to say the Traveler won't obtain an alternate outfit in future Genshin Impact updates, but the questline heavily hinted that players might receive one and finally change up the Traveler's look, only to have the game forcefully make them decline such a unique offer.
Link Source : https://screenrant.com/genshin-impact-ayaka-kimono-outfit-traveler-grus-nivis