Ghost Of Tsushima Lead Environment Artist Reveals Process Behind Impressive Visuals [VIDEO]
Sucker Punch's design team did a splendid job on Ghost of Tsushima; here's a bit of what went into the environmental masterstroke.
You Are Reading :Ghost Of Tsushima Lead Environment Artist Reveals Process Behind Impressive Visuals [VIDEO]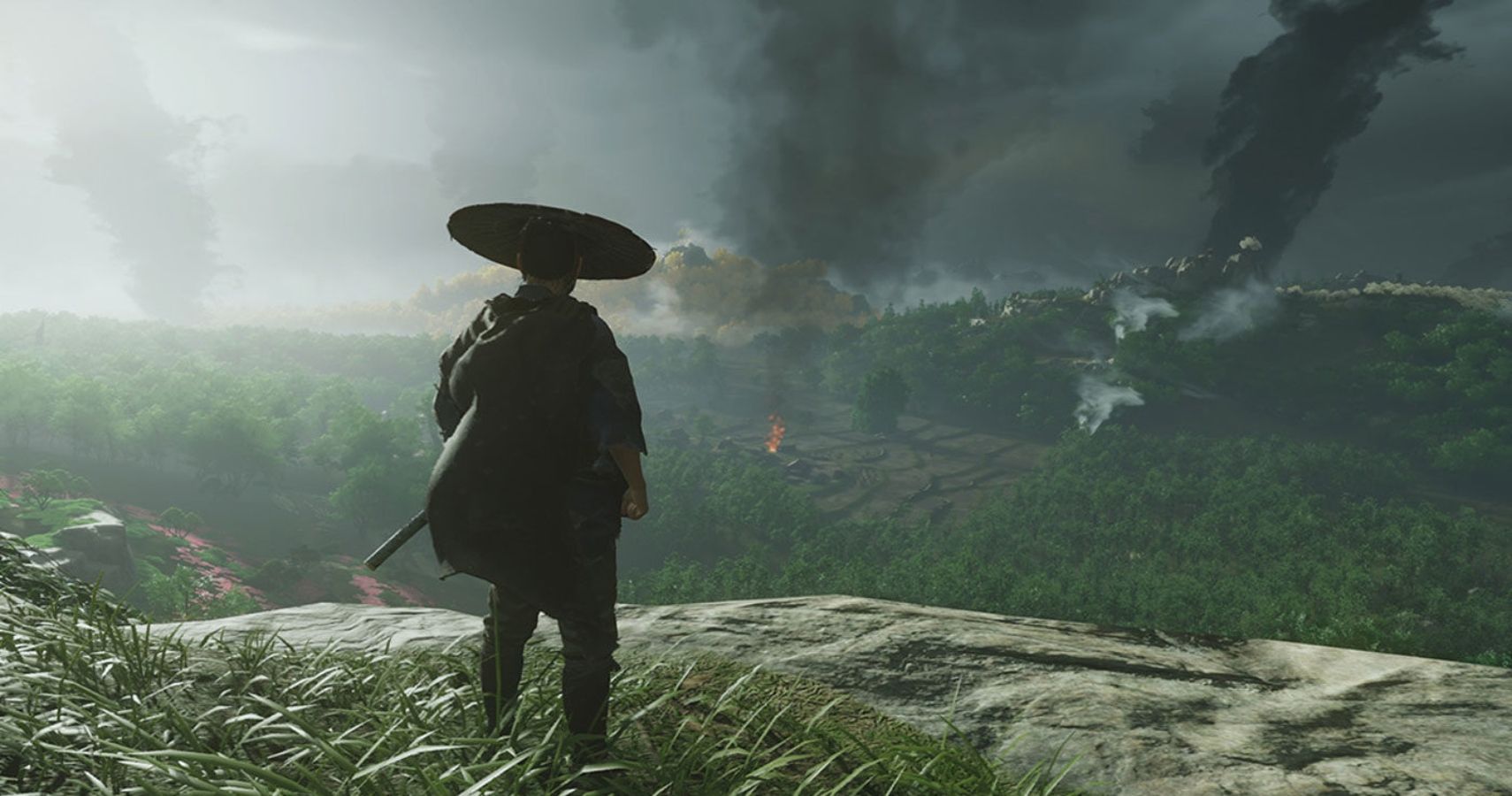 Ghost of Tsushima's lead environment artist Joanna Wang has offered fans a peek into the creative process that led to what should go down as one of the most impressive scenery designs in video game development history.
The Sucker Punch title, which drops in less than a week's time (and can be preloaded right now), boasts some remarkable environmental features, as anticipating fans must have seen from Sony's 'State of Play' and other sources.
In case you're unaware, Tsushima wasn't dreamed up and is a very real place. The island is situated between Japan's mainland and the Korean Peninsula. Wang revealed the design team visited the island on several occasions but their recreation isn't 100 percent identical.
"We took essential elements of the island, mixed with some inspirations from mainland Japan, and built this unique world for Ghost," the artist wrote in the PlayStation.Blog. "During our trips, we recorded birds and nature sounds and photo-scanned leaves from Tsushima island, and used them in the actual game. This was a way for us to bring a little piece of the real island of Tsushima to you.
"You will journey through lush forests, cross boggy swamp lands, and enter into frozen mountainous landscapes. We collected so many references from movies, games, paintings, and even travel posters to draw inspiration. We want to present you with an authentic, believable world, a world that would call out to you, inviting you to explore, a world that is rich and full of surprises."
Wang included a few short clips detailing tools the dev team created in order to enable them to build the game's maps, noting the game was simply too big to work on individual surface bits.
"As the largest game we have ever made, can you imagine if we needed to place every single blade of grass by hand?" she added.
Ghost of Tsushima launches for the PlayStation 4 on July 17, with the release pushed back to accommodate The Last of Us Part II's delayed launch.
Players will take on the form of samurai Jin Sakai as he takes on Mongol hordes to save his home. The game promises a captivating story and is expected to be a huge hit. Fortunately, it may escape the review bombing suffered by TLOU2 following a resulting change in Metacritic policy.
Link Source : https://www.thegamer.com/ghost-of-tsushima-environment-artict-video/