Halloween H20's Brilliantly Meta Psycho Cameo Explained
Janet Leigh's meta cameo in Halloween H20: 20 Years Later is a self-referential acknowledgment of her role as Marion Crane in Psycho.
You Are Reading :Halloween H20's Brilliantly Meta Psycho Cameo Explained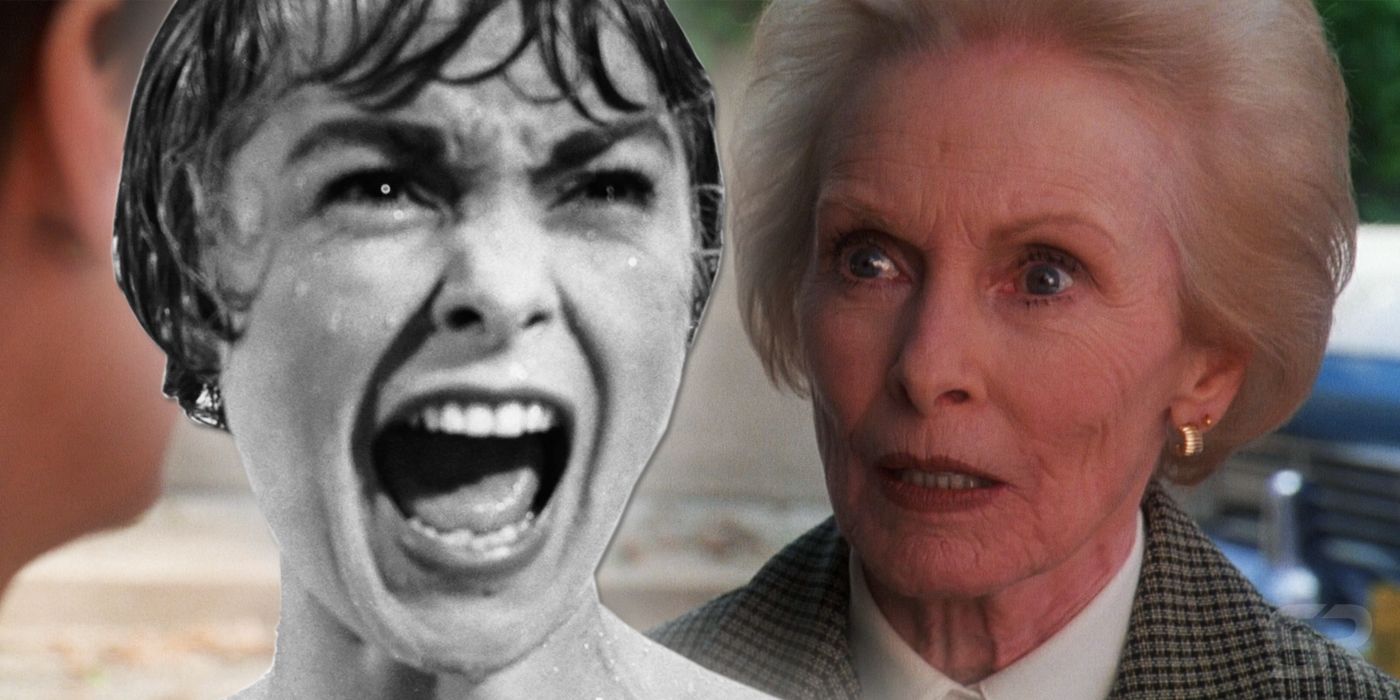 There's a familiar face working for Laurie Strode at the Hillcrest Academy in Halloween H20: 20 Years Later – Jamie Lee Curtis' real-life mother, Janet Leigh! The screen legend and star of Psycho appears briefly as Strode's secretary, Norma, in a cameo that earns big laughs as a meta commentary on the horror genre.
H20 is a direct sequel to Halloween 2 and sees the return of Curtis to the Halloween franchise for the first time after nearly twenty years. The film picks up with Strode living under an assumed name as the headmistress of a secluded boarding school in Summer Glen, California. After years of battling her demons and abusing alcohol, Laurie must fight her brother Michael Myers one final time in order to protect her teenage son. In addition to Curtis, the film also stars Adam Arkin, Michelle Williams, Jodi Lyn O'Keefe, LL Cool J, Josh Hartnett (in his screen debut) and, in a brief but amusing role, Leigh.
The famous Hollywood legend only appears in a handful of scenes in Halloween H20, popping up once to startle Laurie in her office and again later when Norma is leaving work for the weekend. The older woman's ironic commentary on the nature of Halloween and its scariness not only serves as H20's winking acknowledgment of the scares to come in the narrative, but also ties into the self-referential mode of the late 1990s in the wake of 1996's Scream, when the slasher subgenre experienced a boom and nearly all horror films made a point of acknowledging the tropes of the genre. It is possible that this is a holdover from Kevin Williamson's time on the film; the screenwriter of Scream wrote the uncredited original draft of the film's screenplay before he left the project and was replaced by Robert Zappia.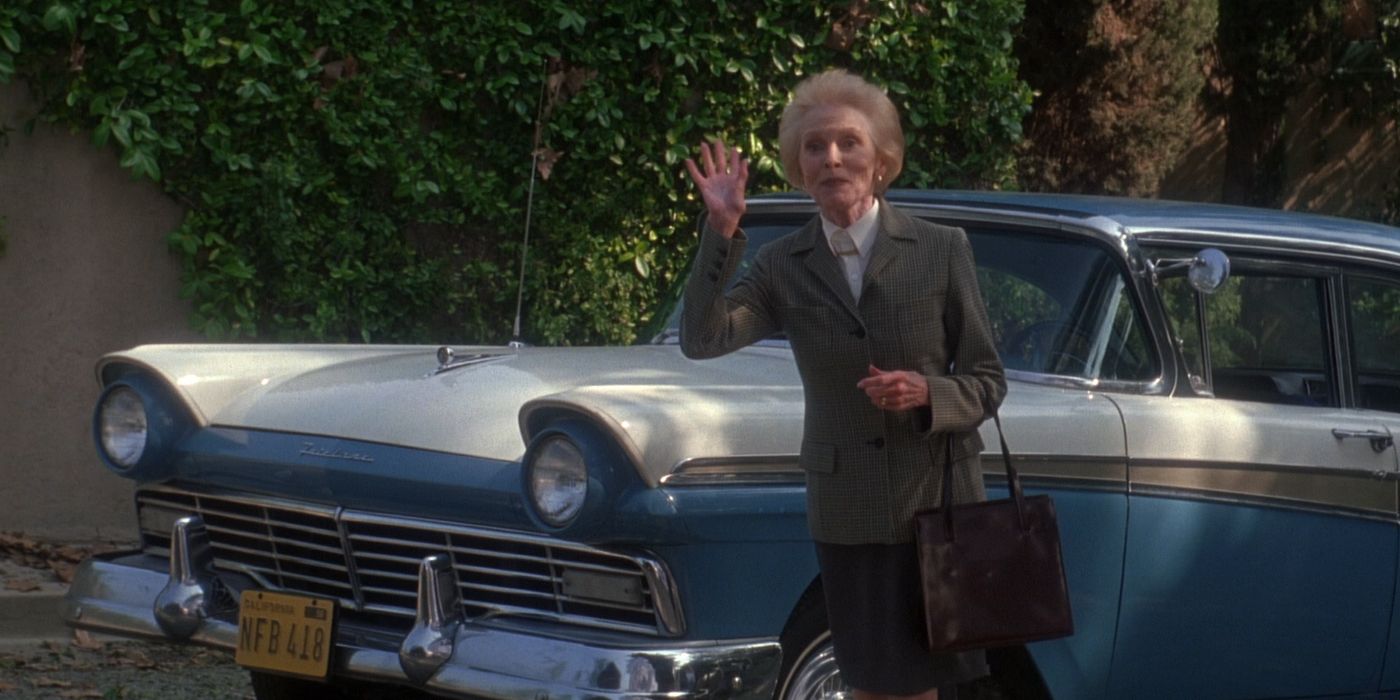 Janet Leigh's final scene in the film is even more of an in-joke. Norma bids Laurie a good weekend and climbs into her 1957 Ford Sedan which is, of course, the same car that Leigh's character Marion Crane drove in Alfred Hitchcock's 1960 classic horror film, Psycho. Leigh's terrifying shower scene, where Marion is stabbed to death by psychotic motel clerk Norman Bates (Anthony Perkins) is one of the most infamous in cinema history. Before Marion arrives at the motel, however, there are long passages when she is seen driving her car on the highway, contemplating her impulsive decision to steal forty thousand dollars from her employer. The inclusion of the same car, up to and including an identical license plate, as well as Norma's name – a rift on Norman Bates – is a big winking acknowledgment to Halloween's audience about Leigh's contribution to the horror genre.
Unfortunately, this connection between the Psycho and Halloween franchises was severed in 2018 with the release of David Gordon Green's Halloween retconned the entire history of the films, erasing H20 from the timeline (although the original's Loomis reference, with Michael's doctor named after Marion Crane's lover, remained). Despite this development, fans will also have that moment in Halloween H20 when Norma climbs into her Ford Sedan to depart for the weekend, possibly en route to a stopover at the Bates Motel.
Link Source : https://screenrant.com/halloween-h20-movie-janet-leigh-cameo-psycho-reference/