Hearthstone's New Honor System Embraces WoW's Horde vs Alliance Warfare
Hearthstone's latest expansion, Fractured in Alterac Valley, has added a brand new honor system focused on the classic Horde versus Alliance rivalry.
You Are Reading :Hearthstones New Honor System Embraces WoWs Horde vs Alliance Warfare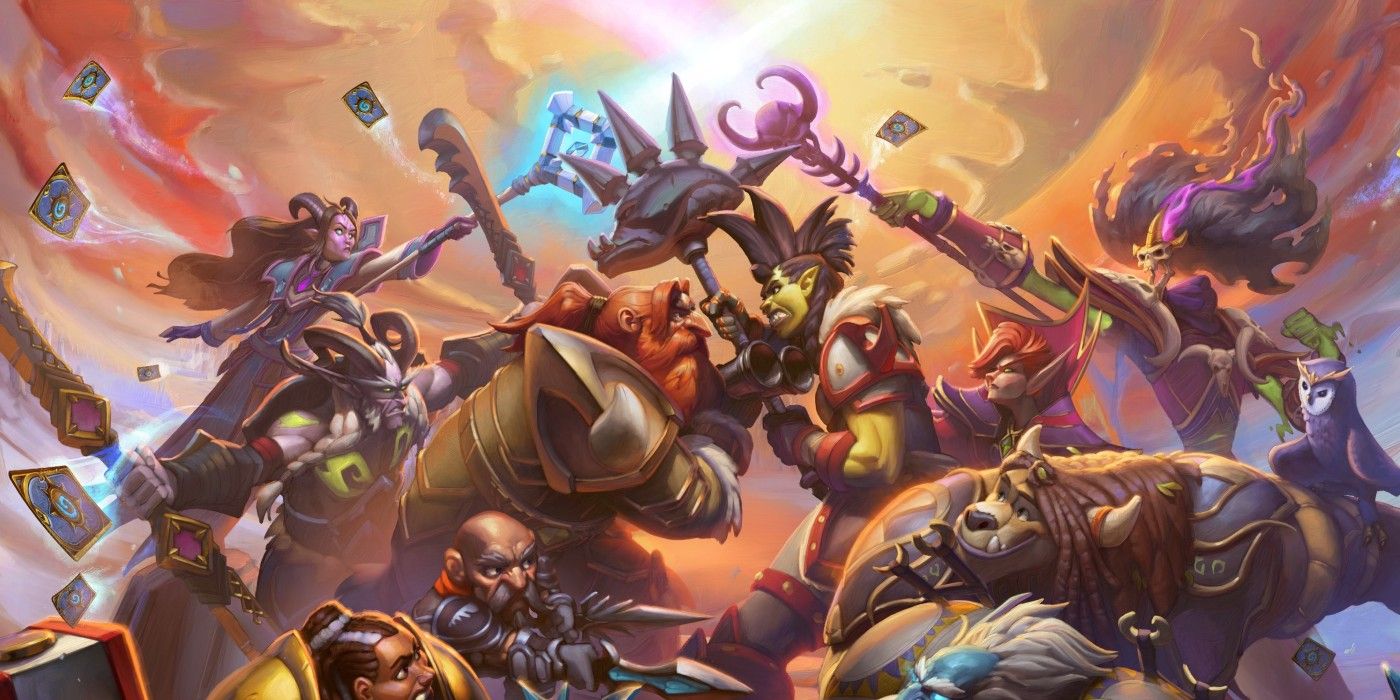 Editor's Note: A lawsuit has been filed against Activision Blizzard by the California Department of Fair Employment and Housing, which alleges the company has engaged in abuse, discrimination, and retaliation against its female employees. Activision Blizzard has denied the allegations. The full details of the Activision Blizzard lawsuit (content warning: rape, suicide, abuse, harassment) are being updated as new information becomes available.
Blizzard's 2014 card game Hearthstone has added a brand-new honor system that fully embraces the Horde and Alliance rivalry from World of Warcraft. All of Hearthstone's content comes from the lore of Warcraft and World of Warcraft, with the previous Hearthstone expansion taking players to Alliance capital Stormwind. The newest expansion, Fractured in Alterac Valley, releases on December 7 and pays tribute to one of WoW's oldest Horde vs Alliance battlegrounds.
The Alterac Valley battleground was released in WoW in June 2005 in patch 1.5.0. The area is situated within the Alterac Mountains, which lie between the Horde outpost of Mor'Shan Rampart and the Alliance's Silverwing Outpost in Ashenvale. In Alterac, the Horde is led by General Drek'Thar of the Frostwolf clan, and the Alliance is commanded by General Vanndar Stormpike of the Stormpike guard. Both Drek'Thar and Vanndar are new legendary cards available in the Hearthstone expansion.
Soon after the release of Hearthstone's new Mercenaries mode, Blizzard has now added a new Honor system to the game. When players next launch into Hearthstone, they will be asked to choose if they are Horde or Alliance, just like when WoW players must make the decision when they create a new character. Once the choice is made, players will be given the rank of Private if they are Alliance or Scout if they are Horde. Players can progress up the ranks by earning honor points, which are rewarded after the completion of games in the Standard, Arena, and Duels game modes. If a player matches up against someone on the opposite faction to them, they will earn double the honor points if they win that match.
Hearthstone's Honor System Offers Special Reward For Players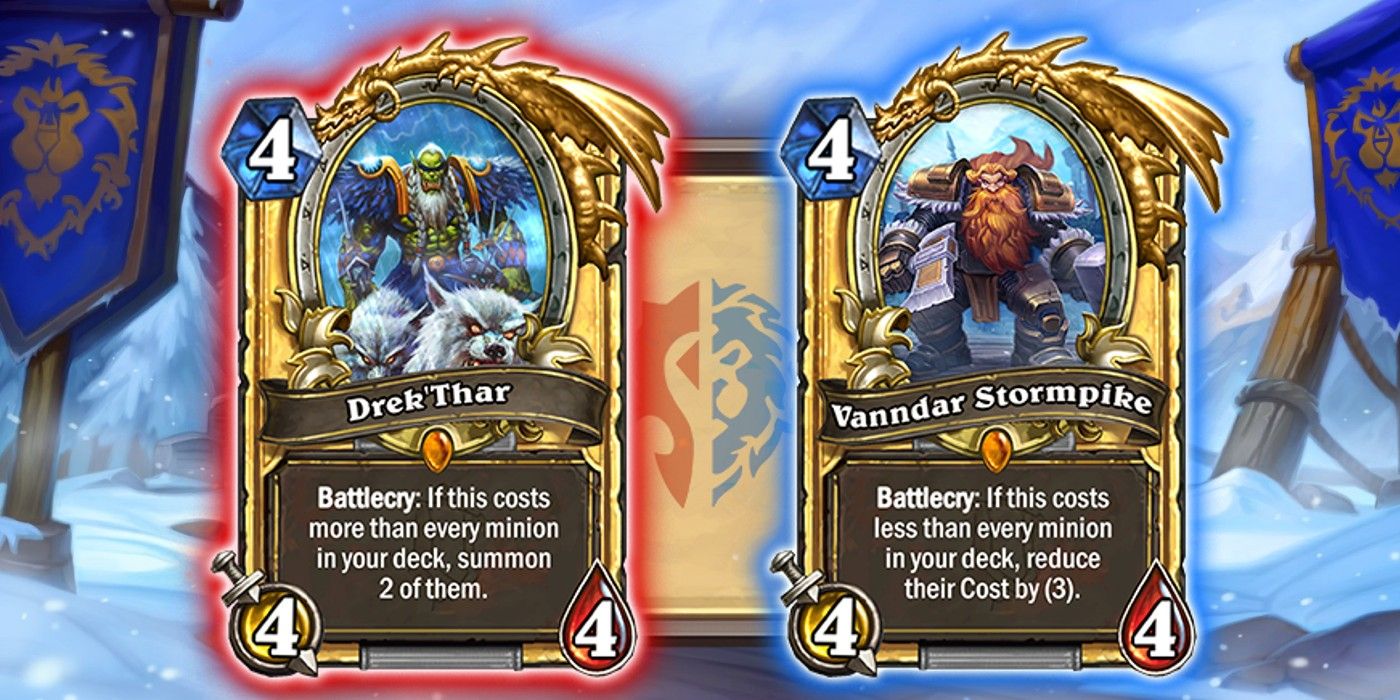 When a player pledges their allegiance, they will receive a golden legendary card of their Faction's legendary card, either Drek'Thar or Vanndar. Players won't have to worry about missing out on owning one of these cards, as they will also be given a legendary quest chain to complete over the expansion. Each time a player increases their honor rank, they will receive a golden version of a rare card from the new expansion, these cards are the same for every player regardless of faction. Once a player reaches the highest honor rank, they will receive the other faction's golden legendary minion. Earning cards this way is another step Hearthstone is taking to finally be more accessible to new players.
The rewards don't stop there though; after January 11, Blizzard will announce the winning faction which has the most amount of Honor points accounted from all players who participated in the event. All players, no matter which factions they chose, will then receive the diamond version of the winning faction's leader card. Players can still continue to earn honor points after that until the next expansion launches, so they can still claim the free cards by leveling up.
Fractured In Alterac Valley is one of Hearthstone's most interesting expansions, and many fans appreciate how heavily the new content has drawn from the original World of Warcraft source material. The addition of the Honor system is also impressive and gives players a more rewarding experience when playing. Unfortunately, honor cannot currently be earned when playing Hearthstone's popular Battlegrounds mode or the new Mercenaries mode. Future expansions could see the honor system return, and keeping the rivalry between the Horde and Alliance alive in Hearthstone could help in bringing new players to the game.
Link Source : https://screenrant.com/hearthstone-new-honor-system-wow-horde-alliance-warfare/