Jack Quaid Recreates Futurama Meme With Hilarious Halloween Costume
Jack Quaid, who plays Hughie Campbell in Amazon's superhero series The Boys, has brought to life a classic Futurama meme for Halloween.
You Are Reading :Jack Quaid Recreates Futurama Meme With Hilarious Halloween Costume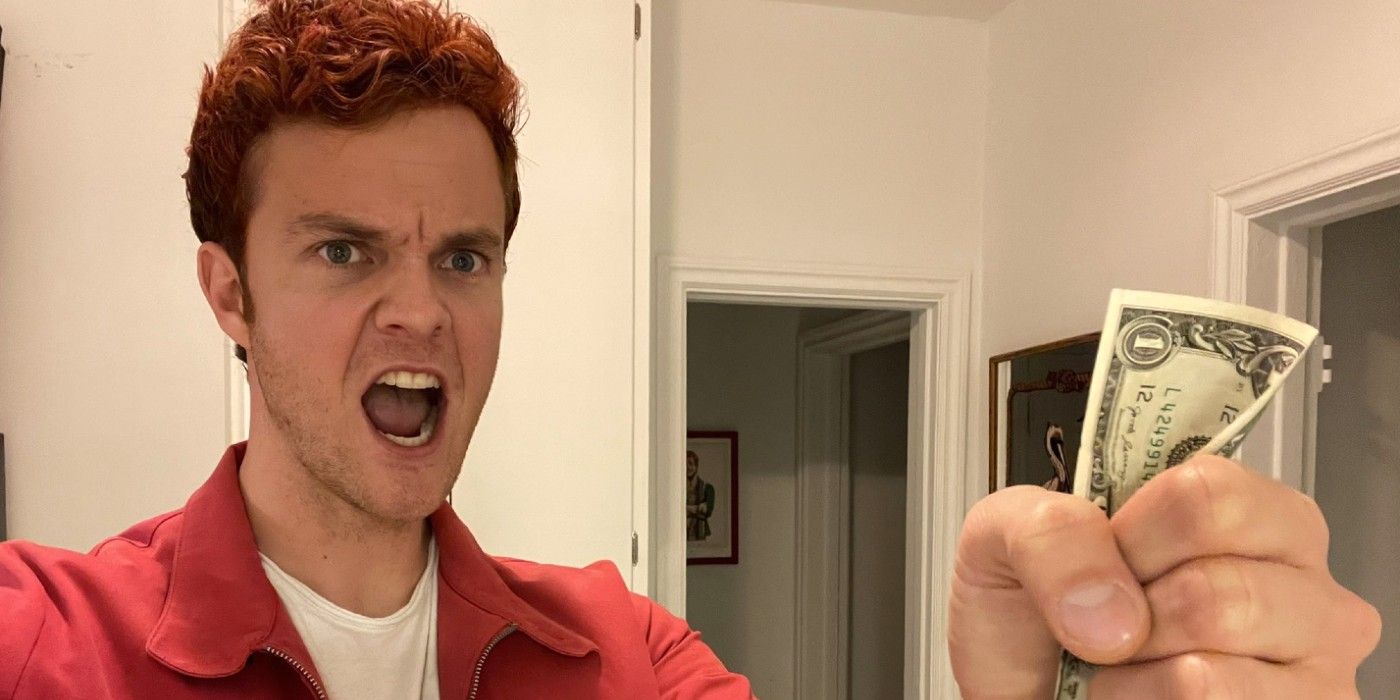 Jack Quaid has bought to life a classic Futurama moment with his meme-inspired Halloween Costume. Quaid's first acting credit came from a minor role in The Hunger Games, but he is most recognizable as Hughie Campbell in Amazon's The Boys. Thanks to his success in the superhero TV series, Quaid will appear in the fifth installment of the Scream franchise, currently scheduled for release in January 2022.
In his show, Quaid's character joins the titular vigilantes, The Boys, led by Karl Urban's Billy Butcher, who together try and bring down a corrupt group of superheroes led by the morally twisted Homelander, known as the Seven. Unlike many of its contemporaries, The Boys is a hyperviolent take on the superhero genre, with the Seven more interested in furthering their celebrity image as opposed to protecting the public who laud them as heroes. The series has proven incredibly popular, something that hasn't escaped notice by the streaming giant, with a spin-off based on a superhero college titled G-Men fast-tracked for production by Amazon Studios.
But while Quaid has a rich history with his own character that he could have emulated this Halloween, he's instead chosen to recreate a classic meme from Matt Groening's classic sci-fi animated comedy, Futurama. Posted by Quaid on his Twitter, the star has bought to life an internet favorite moment, where the show's main character Fry holds a wad of cash while shouting "Shut up and take my money." Quaid has perfectly recreated the Futurama scene, including a matching red jacket and dyed red hair.
🚀SHUT UP AND TAKE MY MONEY! #futurama #HappyHalloween2021 pic.twitter.com/osokgZcqxh
Futurama, first cancelled by Fox after its fourth season, was later bought back by Comedy Central for a further three seasons, before airing its final episode back in 2013. Futurama was hugely successful, thanks to fantastic writing and great casting choices, making it Groening's most successful show after The Simpsons. Despite its popularity never matching that of Homer and his family, Futurama managed to wrap up its overarching story before jumping the shark, something The Simpsons, now in its 33rd season, has arguably failed to achieve. Testament to the show's popularity, Quaid has done a great job at recreating Fry in perhaps his most recognizable scene, and his Twitter following is loving his take on the Futurama character.
Although no new content is planned, Bender voice actor John Dimaggio has recently said that he'd be open to revisiting Futurama, perhaps as part of a cast reunion. With Quaid nailing his Halloween costume, Groening knows where to come if he ever wants a bring to life a live-action Futurama. For now, Quaid will continue his battle against Homelander and the Seven in the upcoming season three of The Boys.
Link Source : https://screenrant.com/futurama-show-jack-quaid-fry-meme-halloween-costume/