LEGO R2-D2 Model Builds Star Wars Movie-Accurate Functions Out Of 2000+ Bricks
This new LEGO Star Wars set, debuting for retail sales on May 1st, commemorates the 50th Anniversary of Lucasfilm as well as Star Wars Day on May 4th.
You Are Reading :LEGO R2D2 Model Builds Star Wars MovieAccurate Functions Out Of 2000 Bricks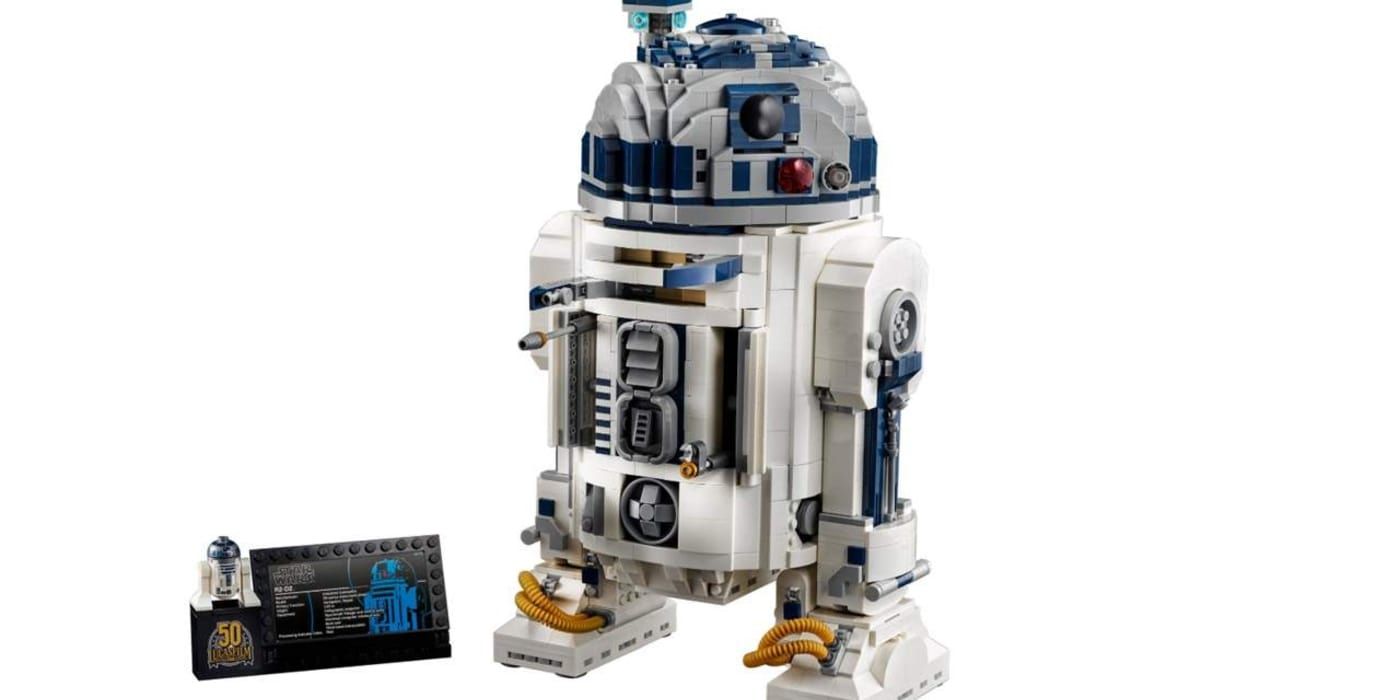 LEGO revealed its largest buildable R2-D2 brick set this morning. LEGO was founded in 1949 in Denmark and has since expanded its toy brick-building empire worldwide. The company sells building sets suitable for all ages, ranging from robots and dinosaurs to vehicle and landmark replicas. Aside from online and magazine sales, LEGO has over a hundred retail locations worldwide, most prominently at the Downtown Disney in Disneyland and at Disney Springs in Walt Disney World. LEGO has also branched out into board and video games, Legoland theme parks, and feature films – The Lego Movie premiered in 2014, grossing over $468 million worldwide.
The Star Wars franchise was licensed to LEGO in 1999, with the entire Lucasfilm enterprise being licensed in 2008. The company has produced brick-building sets themed after all nine Star Wars films, as well as television for spin-offs like The Mandalorian and Star Wars: The Clone Wars. Many of these brick sets feature iconic scenes – like the Betrayal At Cloud City – along with well-known characters and fighter ships from the Star Wars films. One of the most ambitious sets is the LEGO Star Wars Death Star, which includes 4,000+ pieces. The LEGO Star Wars affiliation has also created six video games and a number of TV series and short films.
The LEGO Star Wars R2-D2 brick set will launch on May 1st and sell for a retail price of $199 USD. The release of this new R2-D2 set will coincide perfectly with not only Lucasfilm's 50th Anniversary, but also with Star Wars Day on May 4th. According to IGN:
The set has been created to commemorate the 50th anniversary of Lucasfilm and will feature a retractable mid-log, rotating head and periscope. A lightsaber hilt is also hidden in a secret compartment in R2's head, which should delight builders as they endeavour to complete the 2,314-piece kit. The set will also come with an exclusive R2 Minifigure as well as a "special Lucasfilm 50th anniversary LEGO brick," which is designed to be displayed alongside the 31 cm tall replica.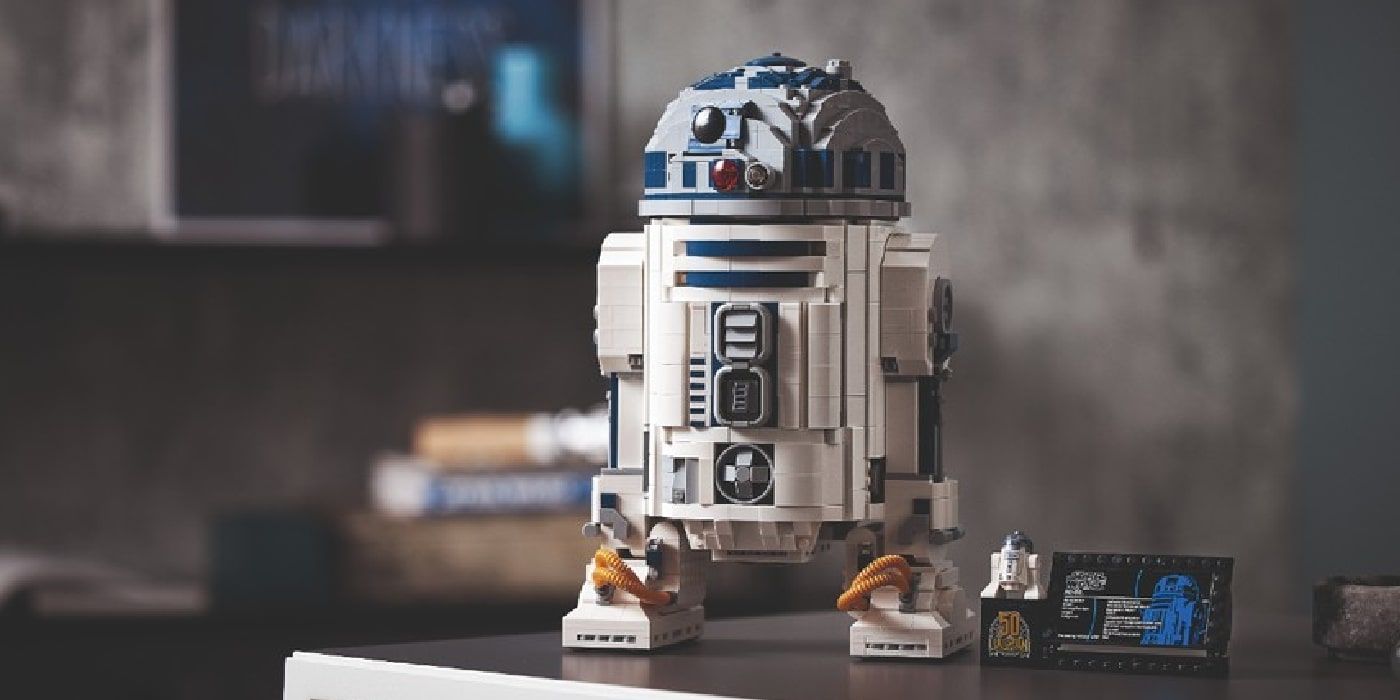 While LEGO has released many sets over the years featuring R2-D2, including a now-retired immobile replica of the famous droid, this new brick set is sure to entice LEGO customers with its fully operational features. More experienced LEGO builders are especially likely to purchase this new set due to its film accuracy. Additionally, older LEGO and Star Wars enthusiasts who grew up with the original films and brick sets will now be able to share their joy with younger generations.
Because Lucasfilm is a subsidiary of The Walt Disney Company, as of 2012, Disney has managed to incorporate the Star Wars franchise into many of its endeavors, such as creating various original Star Wars series for Disney+ and opening the Star Wars Galaxy's Edge land at its theme parks; Disney's LEGO stores are no exception. As the theme parks and Downtown Disney areas begin to reopen to the general public this spring, Disney's LEGO retail locations will experience a surge in daily customers. Additionally, the celebration of May the 4th in the Disney Parks is more than likely to encourage guests to buy the new R2-D2 set. This commemorative LEGO Star Wars R2-D2 brick set is sure to fly off the shelves in the coming weeks.
Link Source : https://screenrant.com/lego-r2-d2-star-wars-movie-model-details/