Luffy's One Piece Adventure Nears Completion According to Creator
A newspaper ad run in Japan has the creator of One Piece teasing the end of Luffy D. Monkey and his Straw Hat Pirate crew's journey.
You Are Reading :Luffys One Piece Adventure Nears Completion According to Creator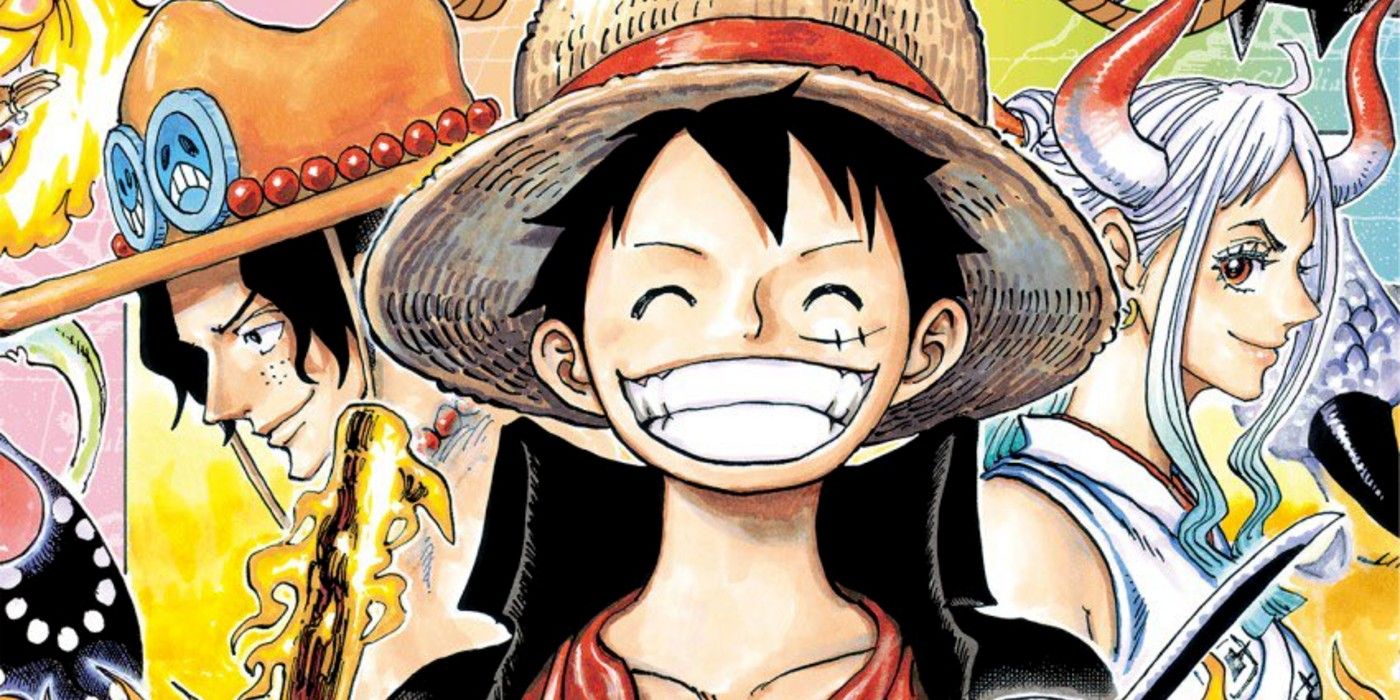 According to Eiichiro Oda, creator of the manga One Piece, Luffy's adventure could be coming to a close very soon. For the past twenty-four years, the leader of the Straw Hat Pirates has been striving to be the Pirate King. After all this time, his search for the One Piece may finally yield results.
One Piece began publishing in 1997 in Weekly Shōnen Jump. Since then it has hit several major milestones, including being the best-selling manga series in history. It has broken publishing records, set Guinness World Records, and is one of the most popular manga and anime franchises in the world. However, Luffy hasn't met his goals of finding the One Piece and becoming the Pirate King. This could be changing based on a newspaper ad that features the creator and an important phrase.
According to Japanese entertainment site natalie, three of Japan's major newspapers Mainichi Shimbun, Yomiuri Shimbun, and Asahi Shimbun – ran an ad featuring Eiichiro Oda. In the ad, Oda is seen drawing One Piece. It also features a tagline, which in translation reads "The story is in its final stage." Initially, One Piece was planned to run for five years, but that eventually turned into a twenty-four-years-and-counting run. This advertisement commemorates the release of the one-hundredth volume in the series, but it also teases that the series' end is just over the horizon.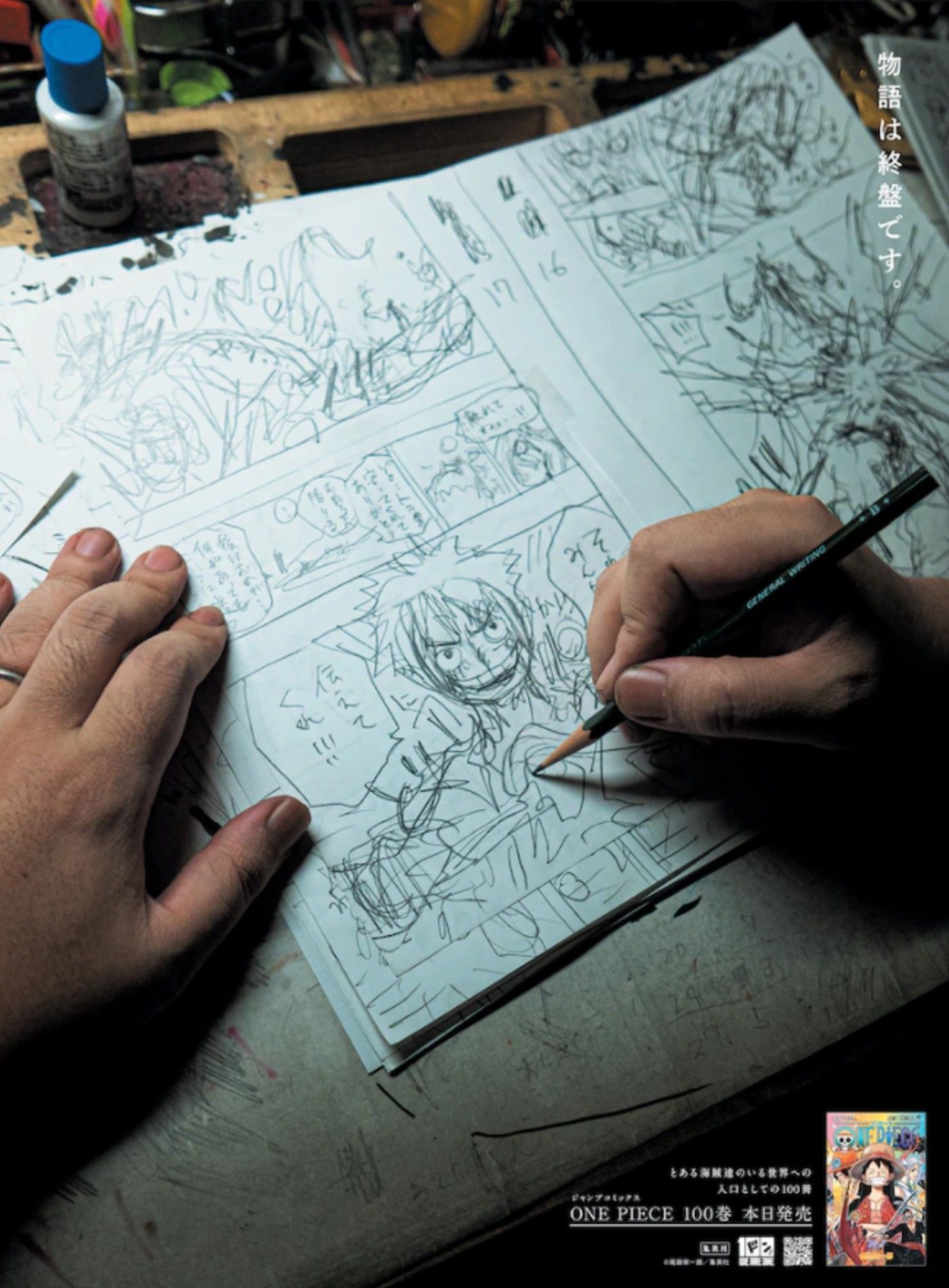 This is a big year for One Piece as it publishes its 100th volume, 1000th chapter, and the anime will soon hit episode 1000. With so many milestones and so much success, as well as how long the series has extended itself, it seems hard to believe that it could be nearing a conclusion. However, a story is only as good as the enjoyment and culmination that a hero's journey results in by the end, which means Luffy should accept nothing but the best as his story nears its end. One Piece began with a small child looking up to pirates and wanting to be one of the best. Despite rough beginnings when it came to actually putting together a crew, Luffy has found epic adventure and many friends while sailing the seas to reach his goals – and help his Straw Hat Pirates reach some of their own.
The series' conclusion will certainly be bittersweet and mark a genuine end of an era, fans will have had a very good ride with the crew over the last two decades. But more adventures still lie ahead as an official conclusion date has not yet been announced. The titular One Piece has yet to be found – or seen – and Luffy has recently been locked in battle with Kaido in Wano country.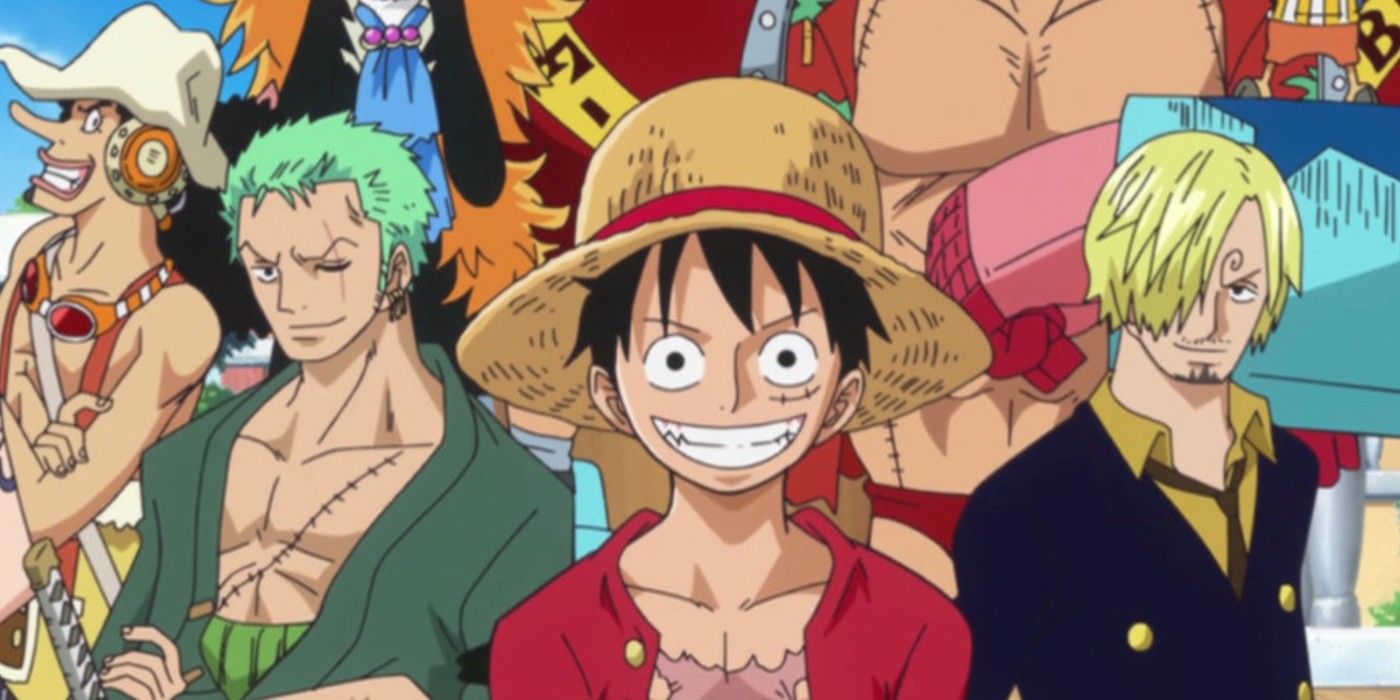 Eiichiro Oda previously mentioned that the series would end in four or five years back in 2020. So while the end may be near, it's likely still a little while away, which should give fans time to brace themselves as this has been a long journey that readers worldwide have been following intensely. Luffy's adventure isn't over yet, but the creator of One Piece is preparing to lower the sails and dock Luffy and the Straw Hat Pirates' ship, the Thousand Sunny, for the last time.
Link Source : https://screenrant.com/one-piece-manga-ending-finale-teased-eiichiro-oda/