Naruto, Kakashi, and Sasuke Star in New Series of Novels from VIZ
Three Naruto novels are getting English translations from VIZ, focusing on Naruto, Sasuke, and Kakashi. They begin releasing Summer 2022.
You Are Reading :Naruto Kakashi and Sasuke Star in New Series of Novels from VIZ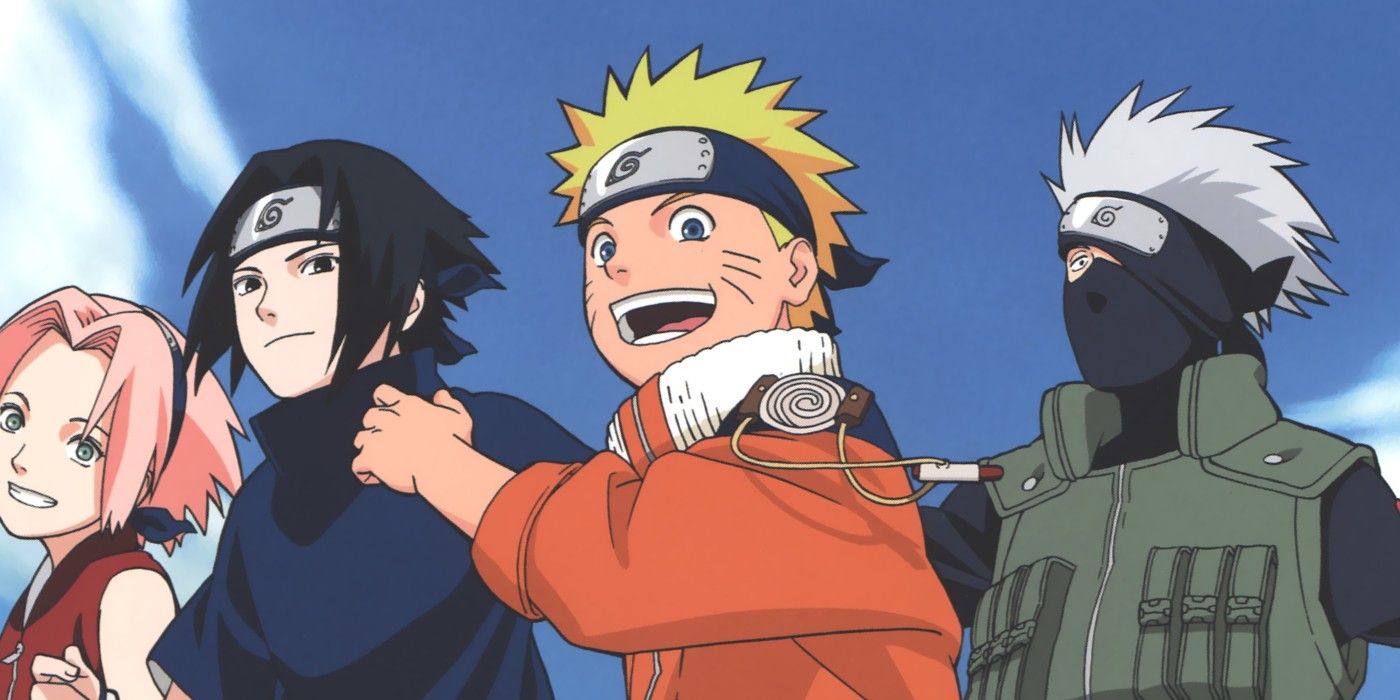 A new trio of novels is coming from VIZ Media, set within the world of Naruto, which star the titular hero, Kakashi, and Sasuke. Viz made numerous announcements during New York Comic Con and this one will be exciting for fans of the twenty-two year old series. There are more stories coming for these amazing shinobi, outside of Boruto: Naruto Next Generations.
Naruto has come a long way since he first began his shinobi training. He's excelled at protecting the Hidden Leaf Village (Konoha) and has risen to the rank of Hokage. Naruto's friends have similarly had long journeys, assisting him in reaching his goals – or hindering him at times, in Sasuke's case. Their adventures continue as Naruto, Sasuke, and Kakashi are now each receiving novels with original adventures.
On Twitter, VIZ Media announced three new Naruto novels are being translated, each focused on one of the series' main characters. The image labels them with the following titles from their prior releases: Sasuke Retsuden – Mr. and Ms. Uchiha and the Starry Heavens, Kakashi Retsuden – The Sixth Hokage and the Failure Boy, and Naruto Retsuden – Uzumaki Naruto and His Best Buddies. These are likely to be altered upon official publication once translated, since the Tweet provides an alternate title, Naruto: Kakashi's Story – The Sixth Hokage and the Failed Prince. These novels will begin releasing in Summer 2022, with Kakashi's coming first. Each is written by Jun Esaka with illustrations by series mangaka Masashi Kishimoto.
Announcement: A new series of Naruto novels in which Naruto's allies and enemies take center stage in fast-paced adventures, begins releasing Summer 2022 with Naruto: Kakashi's Story–The Sixth Hokage and the Failed Prince. pic.twitter.com/TEu7kCcUqg
The story involving Sasuke seems to directly involve Sasuke and Sakura's relationship, which has had many ups and downs, as longtime fans know. Kakashi's will likely revisit his time as Hokage of Konoha, since he was the sixth Hokage, though it was only for a brief period of time. He was quickly succeeded by Naruto, resigning from the position after feeling he wasn't suitable for the role. These Naruto novels were all originally published in 2019, but now fans will be able to enjoy the upcoming English translations. These are also not Jun Esaka's first translated Naruto novels. Esaka also wrote Naruto: Sasuke's Story – Star Pupil, which was released in 2020 and focused on Sasuke training Team 7 – he was tasked with training Boruto Uzumaki, Mitsuki, and his own daughter, Saruda Uchiha.
These are also the newest three novels in the Naruto series, of which there have been many. The Naruto franchise has expanded significantly since the manga originally began serializing in 1999. It also shows no signs of stopping or slowing now that the next generation of shinobi is the focus of the story. Previous novels have focused on a variety of characters, including Sakura, Shikamaru, Itachi, Naruto, Sasuke, and Kakashi. The last three have proven to be some of the series' most popular characters, even with their offspring and mentees taking the helm. The world of Naruto will continue to expand with each addition and fans have a lot to look forward to when this new series releases next summer, starting with Naruto: Kakashi's Story – The Sixth Hokage and the Failed Prince, with stories about Sasuke and Naruto to follow.
Link Source : https://screenrant.com/naruto-comic-con-news-novels-kakashi-sasuke/