New Pokemon Plane Takes Flight in Japan
New Pokemon-designed planes once again start taking to the skies in Japan to help promote tourism within the country's local regions.
You Are Reading :New Pokemon Plane Takes Flight in Japan
Category : Pokemon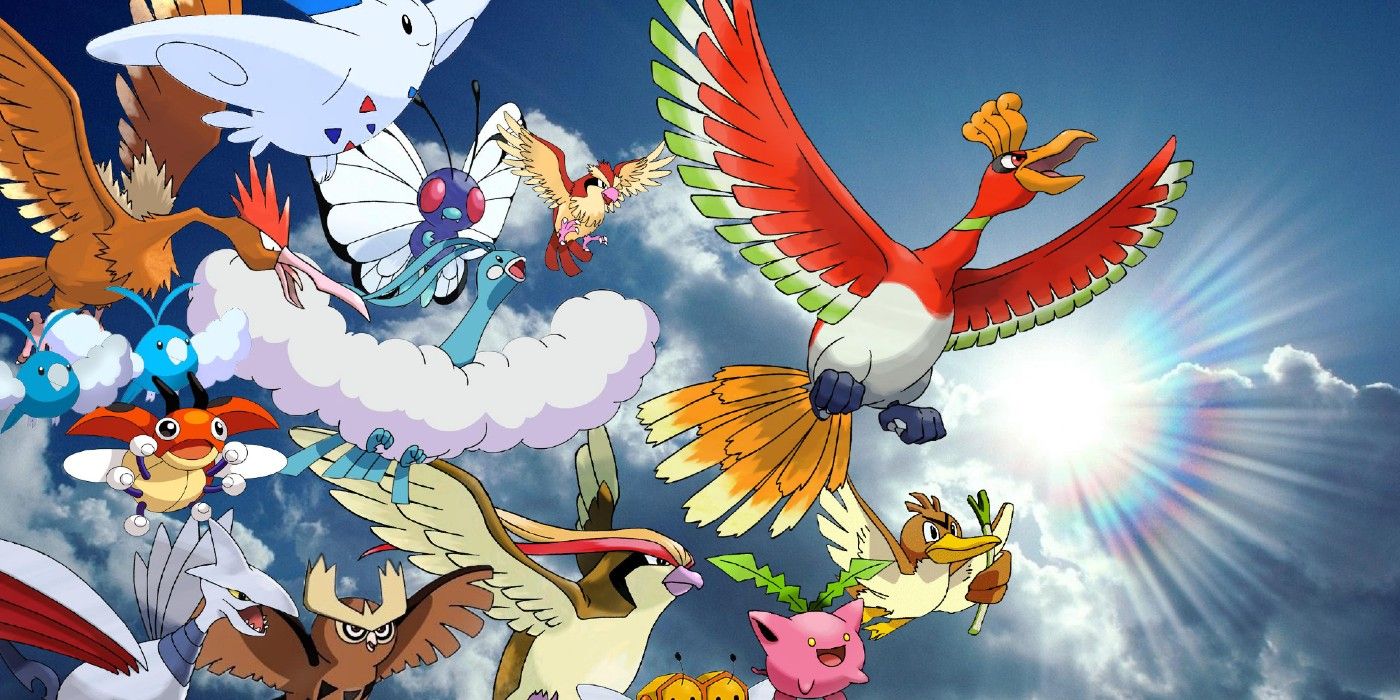 The COVID-19 pandemic has changed the way companies work in 2020, internally and externally. With the introduction of a new normal, most of the world's industries have adapted to a new way of productivity and marketing their products. Game developers and publishers have made the switch to remote work-from-home set-ups just to launch their games while Hollywood movie studios have put work protocols in place to keep all in production safe.
With a variety of products spanning across the entertainment world, The Pokemon Company has also recently shifted its marketing efforts to cope with the travel bans & quarantines put in place by the pandemic. And in order to supplement Japan's internal tourism efforts, new planes covered in Pokemon-themed designs have once again started taking flight within the country's local regions and prefectures.
Based in Kyushu, Solaseed Air is the latest local Japanese airline to brand their planes with a region's Pokemon ambassador. Making its maiden flight on December 19, 2020, the plane took off from Miyazaki City and landed in Tokyo City's Haneda airport. Since the plane originated from Miyazaki City, Solaseed Air's plane was painted with grass/psychic-type Exeggutor's designs, the Pokemon Company's assigned Pokemon for the Miyazaki Prefecture.
Official photos showcased normal Exeggutor and Alolan Exeggutor designs on separate sides of the plane. The plane's tail was also colored in the same lime green background found on its sides, with Solaseed Air's logo in its rightful place. Inside the aircraft, passengers can enjoy the same Exeggutor and Alolan Exeggutor images on the cloth covering their seat's headrest. But it was not disclosed if passengers will be offered Exeggutor-themed snacks or drinks during the specific flight.
This is not the first time that transport companies have worked together with pop culture icons to encourage travel and tourism. Japan's ANA was the first airline to wear Pokemon designs in 1998 but has since then shifted to Star Wars droid-themed decals on some of its aircrafts. Japan's bullet trains also have collaborations with different series such as Evangelion, Hello Kitty, and Hatsune Miku to cover their trains with unique details.
The Pokemon Company is widely known for its active efforts in combining Pokemon with brands to bring the game closer to its fans. With other Pokemon such as Chansey, Geodude, Lapras, and Vulpix assigned as ambassadors for some of Japan's prefectures, it is possible that more local airlines will collaborate with the franchise and put Pokemon decals on their planes in the future.
Source: CNN
See more : PokemonWe