One Piece: 10 Things From The Manga We Want To See In The Netflix Show
One Piece is making the jump from popular manga series to a show on Netflix. There is a lot we hope they keep from the source material for the show.
You Are Reading :One Piece 10 Things From The Manga We Want To See In The Netflix Show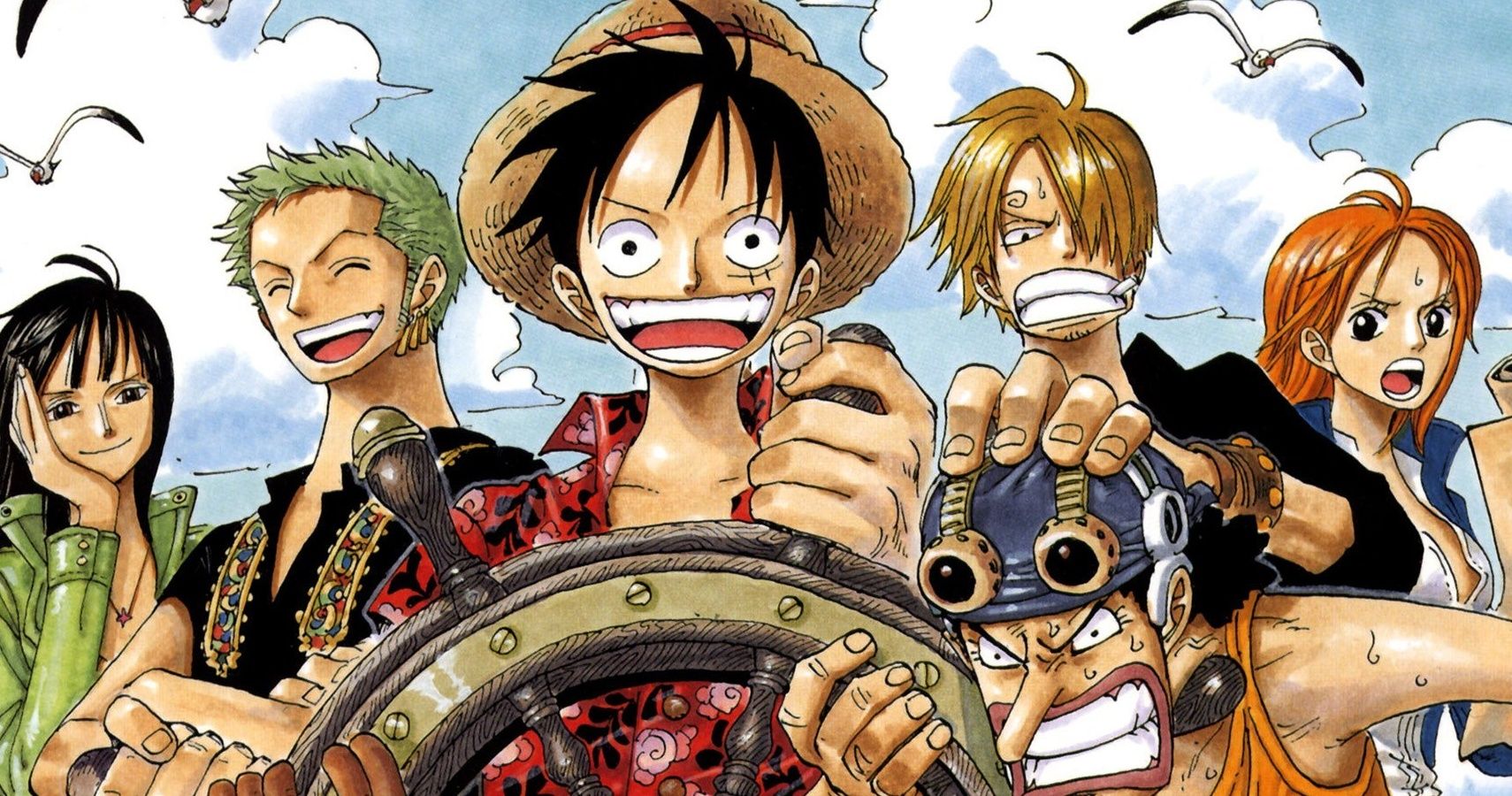 World building is a crucial part of any long-running series. Creating a living, breathing world filled with detail and backstory is part of what keeps fans coming back to a work sometimes decades after they first experienced it. One Piece is a great example of this, as author Eiichiro Oda puts a ridiculous amount of work into fleshing out his world down to the smallest details.
Of course, any adaptation of such a sprawling work is going to have to cut a few things here and there. But these ten things should avoid the pruning shears when the Netflix adaption airs.
10 Bounties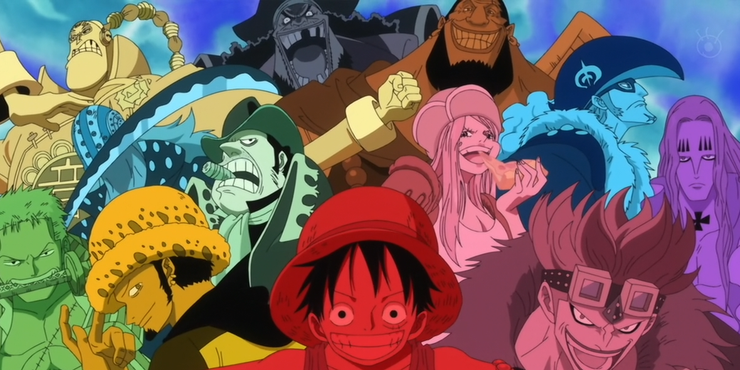 One of the quickest ways to establish a character as a badass is to put a bounty on their heads. In One Piece, the World Government assigns bounties to pirates, and other individuals they consider dangerous. Notably, while higher bounties tend to be more powerful fighters, a person's bounty is based on how much of a threat they are to the government itself.
Bounties serve as a kind of milestone in the series. From early in the story, the Straw Hat crew usually get new bounties after accomplishing some new feat. It is possible to figure out where you are in the story by the bounty on Luffy's head.
9 Justice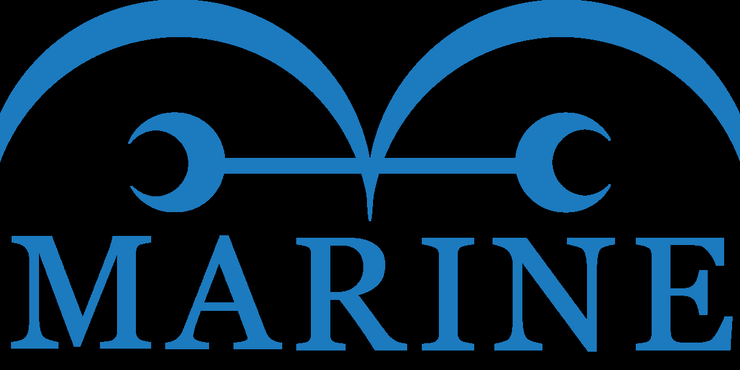 The question of what exactly constitutes justice is one of the major themes of One Piece. Is it right to go to any extreme to punish criminals in order to maintain peace and order in the world? Should those in power show mercy to those who break the law? Or is justice simply whatever morality the powers that be decide it is?
Marines and the World Government as a whole are shown to struggle with these questions. The difference of opinion adds vital nuance to what could easily be just another generic antagonistic force to the heroes.
8 Den-Den-Mushi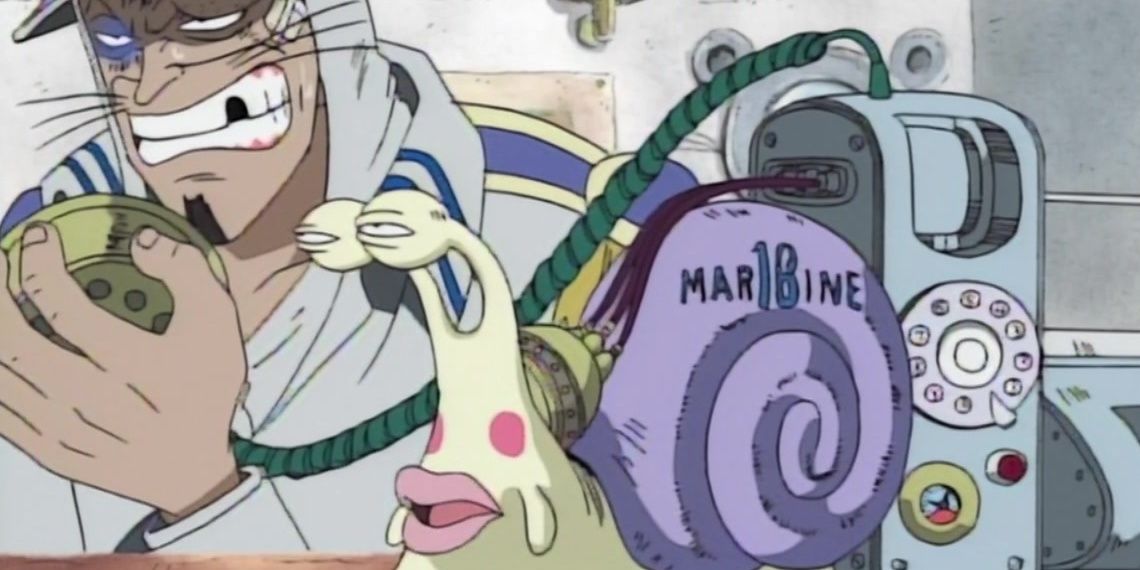 One of the most important, but often overlooked aspects of a fictional universe is how its inhabitants communicate with each other. Do they have to rely on more primitive means of relaying information to each other? Or is there some other kind of higher technology available to them.
Serving this purpose in the One Piece universe is the Den-Den Mushi. Essentially snails that somehow enable real-time communication across vast distances, these little guys are a great example of how wonderfully weird this world can be. That they take on the likeness of the person using them just makes them even better.
7 Skypeia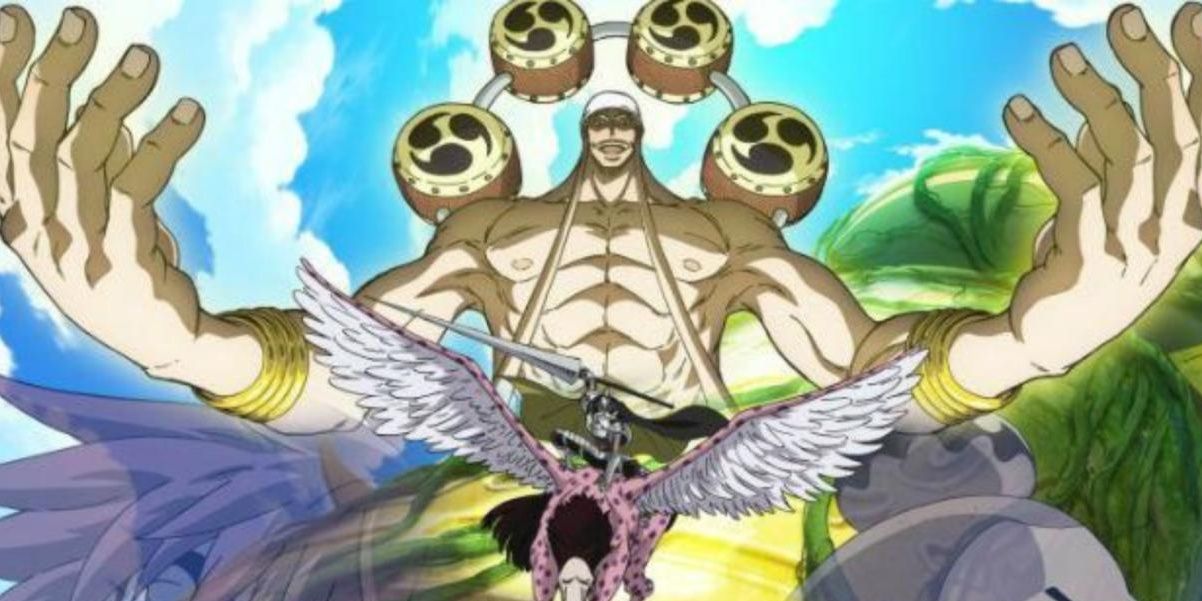 The world of One Piece is one where just about anything seems possible. From fruit that gives people superpowers to cities deep under the ocean, you never know what fantastical new land Oda will take readers to next. So naturally, there's an island that exists far above the clouds.
Skypeia is one of the most memorable lands in the show, and one of the most memorable arcs. Though it initially seems to not have much consequence on the overarching story, its implications are felt long after the Straw Hats return to the seas.
6 Will of D.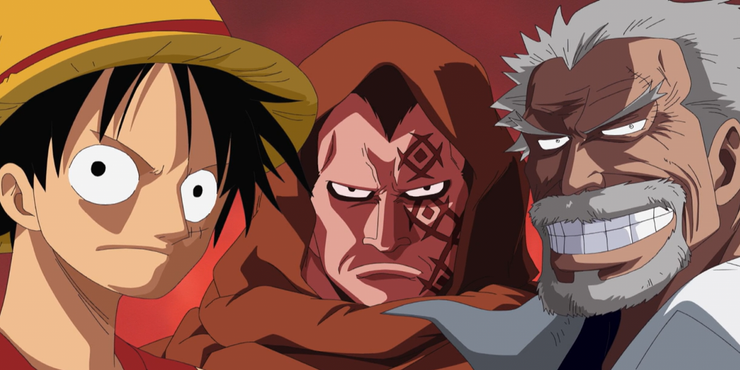 One of the greatest mysteries of the series is right there in the main character's name; Monkey D. Luffy. That middle initial seems to show up all over the place. The people who bear it are without exemption powerful warriors or otherwise extraordinary people. While the true meaning of D is not yet known, it is clear that the World Government fears it.
The Will of D. is one of the most enduring mysteries in the series, with new information being revealed all the time. Whatever the true meaning of it turns out to be, the Netflix adaptation will be that much more interesting for its inclusion.
5 Diverse Races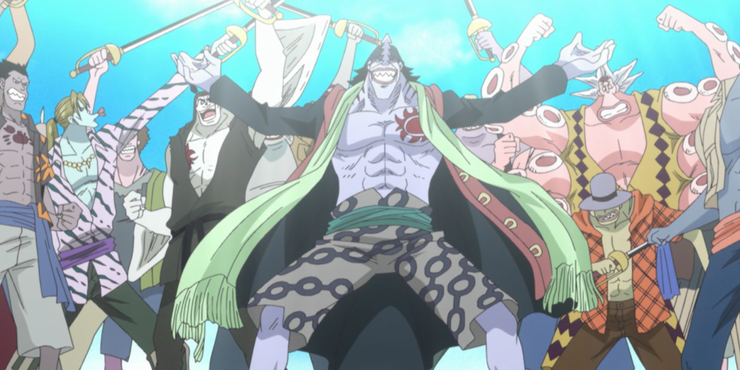 Vanilla humans are not the only inhabitants of the world in One Piece. They share it with a diverse array of intelligent life. Fish men, mermaids, giants, and cyborgs are all a huge part of the world. In addition, there are also multiple varieties of humans, from those with longer limbs than normal to those with wings on their back.
Of course, where there is race, there is bound to be racism. Subjects such as bigotry and racial hatred are not overlooked in this series. This show often looks at how such things impact not only those on the receiving end of this hate, but those who hold these prejudices.
4 Fighting Styles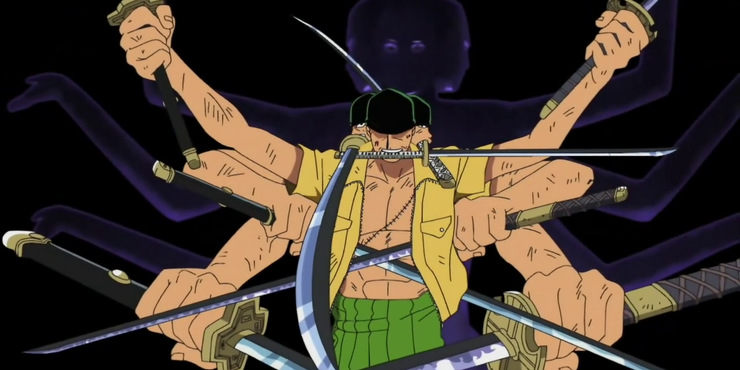 Though it is certainly deeper than many of its detractors give it credit for, One Piece is primarily a shonen fighting manga. Epic showdowns are par for the course, and each of the main cast usually gets a chance to show their stuff at least once per arc. However, some of these characters brawl in strange and unorthodox ways.
From a Three Sword Style that holds one sword in the mouth to one focused around devastating kicks, to one of martial arts that utilizes water offensively, there is no shortage of strange and awesome styles of fighting to go around.
3 Jolly Rogers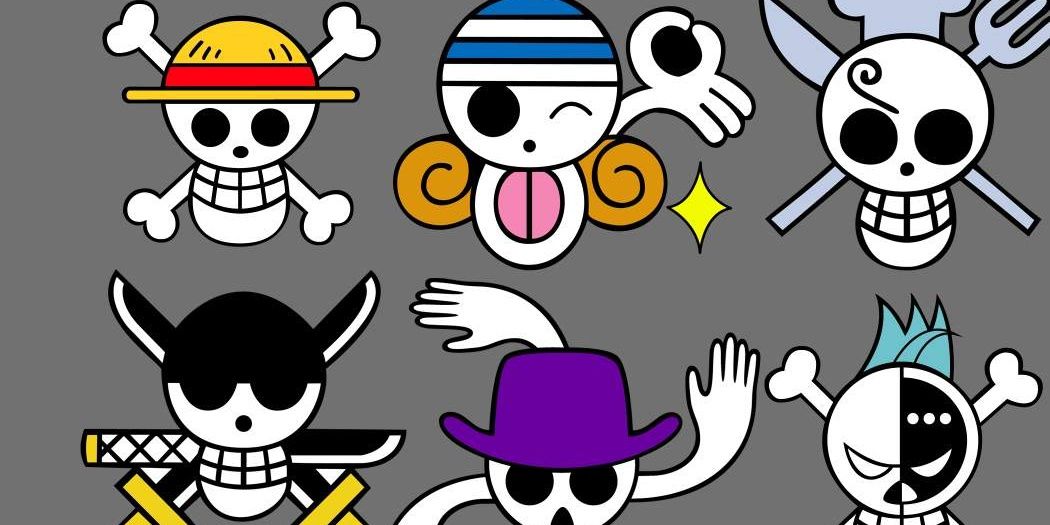 As long as there have been stories about pirates, the Jolly Roger has stood as a symbol of these swashbucklers. Its a tradition as essential as peg legs and shoulder-mounted parrots, so naturally One Piece has its own take on the pirate staple. Every pirate crew introduced has its own version of the flag, just as the pirates in real life did.
But it doesn't stop there. Many characters actually have their own personal Jolly Roger as revealed in bonus content in collected volumes of the series. It would be pretty cool if the adaption could find a way to work these in.
2 Wanted Posters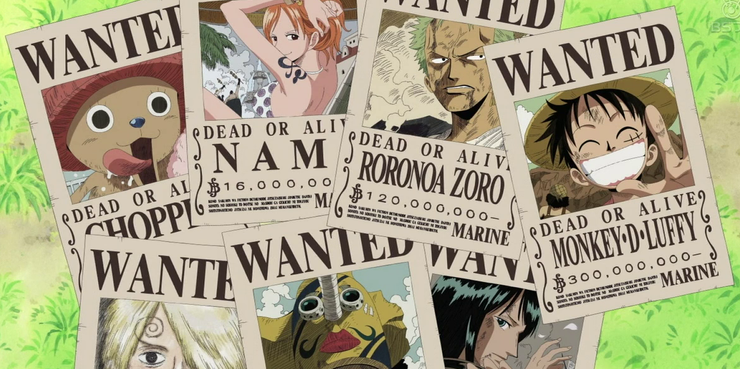 Just as important as a bounty is the wanted poster on which it's printed. Like in real life, these posters feature a picture of the individual in question, or at the very least a likeness should a photo not be available. Amusingly, many of these posters are posed for by the criminal in question, with Luffy even waving at the camera in his.
But these posters aren't just cosmetic fluff. If one scrutinizes them closely enough, they might find secrets that hint toward future plot developments.
1 Devil Fruits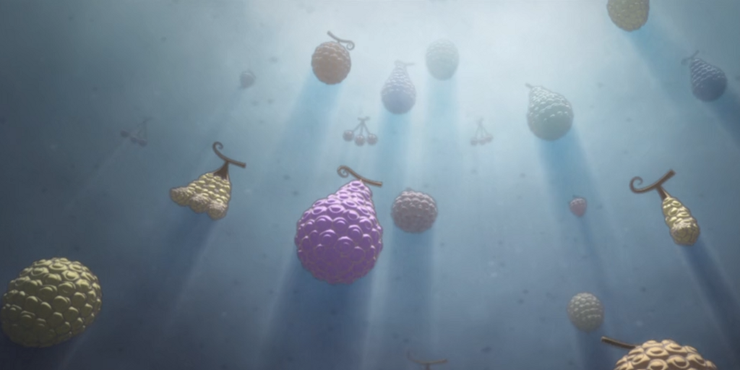 Admittedly this one seems like it would be hard for the adaptation to do without. Devil fruits are one of the main sources of superpowers in the series. Luffy wouldn't even have his rubber body if he hadn't mistakenly chowed down on one in the first chapter.
But an argument could be made that the lore of the fruits should be kept largely the way it is. The adaptation shouldn't try to lessen the weird factor or remove the inability of users to swim. This is definitely one thing that should be left as is.
Link Source : https://screenrant.com/one-piece-netflix-adaptation-hopeful-aspects/