Pattinson's Batman Means The Oldest Joker Fancast Should Finally Happen
The Batman will star Robert Pattinson as the Dark Knight, and he's already acted with his perfect Joker: his The Lighthouse co-star, Willem Dafoe.
You Are Reading :Pattinson's Batman Means The Oldest Joker Fancast Should Finally Happen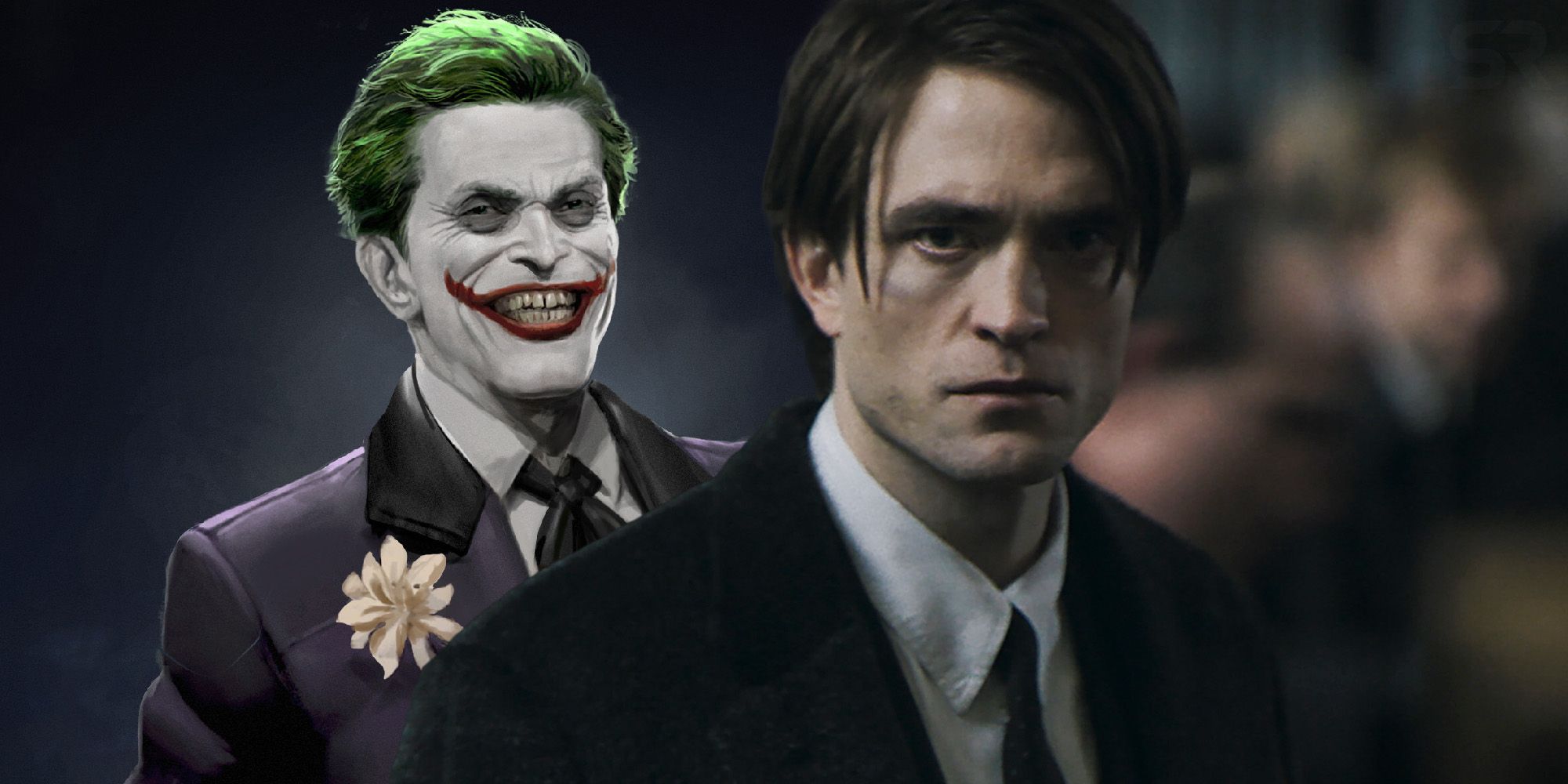 With Robert Pattinson playing the Dark Knight in The Batman, the likely sequel to his movie should finally allow the oldest Joker fancast to come true. Having replaced Ben Affleck in the solo movie, Pattinson will make his debut as Bruce Wayne in The Batman in 2022 (or at least, that's when it's currently planned for release), but it's expected his tenure in the cape-and-cowl will last well beyond that first movie. Assuming that is the case, then it means Pattinson's Batman will eventually face a new version of the Joker.
It may be some time before Matt Reeves' The Batman series gets there, given the sure wealth of villains already confirmed. The first movie will include the likes of Catwoman, Penguin, and the Riddler, and it is plausible at least one of them could return for more. Eventually, though, The Batman movies will surely look to introduce the Joker. One oft-mooted possibility is having Pattinson fight Joaquin Phoenix's take on the Clown Prince of Crime from 2019's Joker, which, thanks to the impending DCEU multiverse, is possible. But since so much of The Batman is focused on being a standalone thing, it does seem more likely that there'll be a new casting, and Pattinson has already appeared alongside the perfect man for the job.
For years, DC fans have suggested Willem Dafoe should be cast as the Joker. In part, that's because of his appearance: he really just looks like he could be the Joker, and it's no surprise that images of him – especially ones such as him smiling as the Green Goblin in Spider-Man – have been used as the basis for so much fan art of him in the role. But it's also because of his talent, as Dafoe brings the kind of intensity, commitment, and ability to flip between maniacal and methodical that lends itself so well to the Joker. His name is one mentioned any time there's a new Batman film in the works – and the actor himself has said he was in consideration for the Joker in Tim Burton's Batman (which ultimately went to Jack Nicholson) – but his past experience with Pattinson makes him a particularly great choice for future The Batman installments.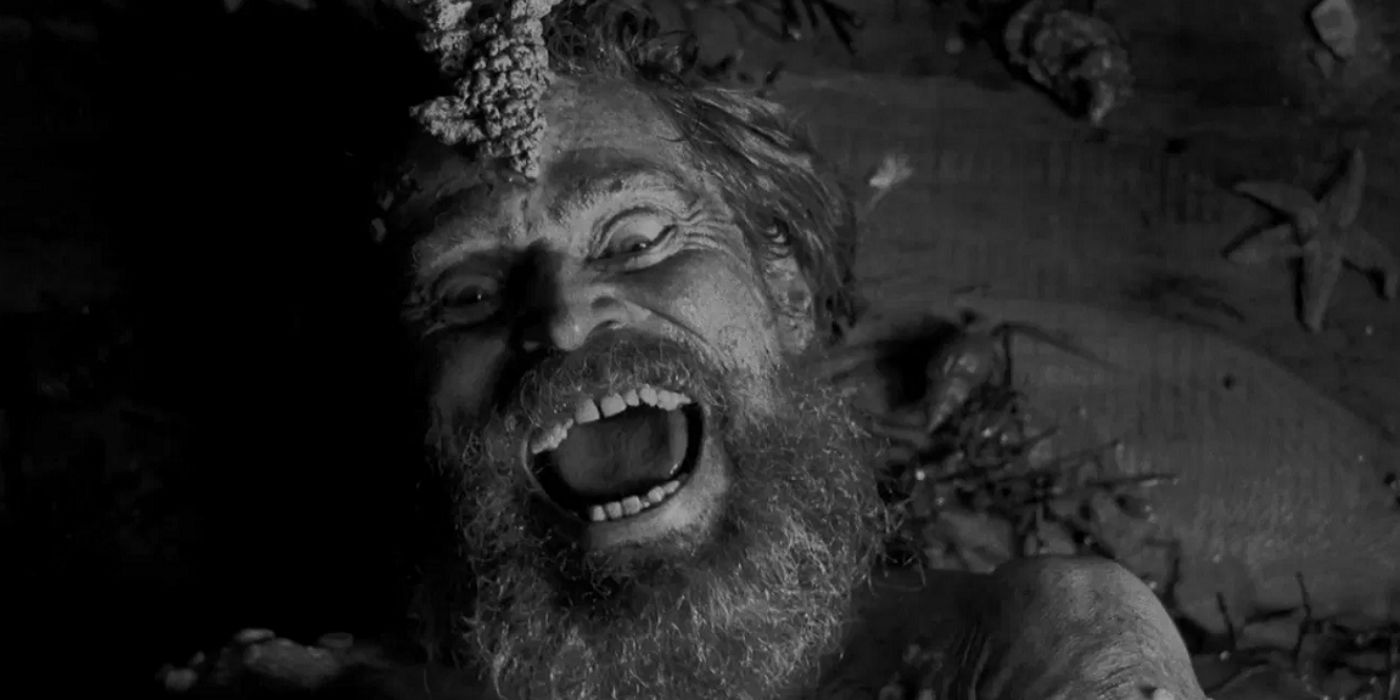 As a black and white, avant-garde indie movie about a pair of lighthouse keepers who do little but drink, fart, and fight, The Lighthouse doesn't seem to have much in common with a mega blockbuster like The Batman. However, what it does reveal are the qualities that would not only make Dafoe a great Joker, but the ideal version of the villain for Pattinson's Caped Crusader in particular. The pair clearly have a brilliant chemistry, and there's a madness to both of their performances. Indeed, Dafoe's Thomas Wake increasingly draws that out of Pattinson's Ephraim Winslow/Thomas Howard, and it would be fascinating to see how an older Joker drags a younger, less experienced version of Batman down into madness with him, something both of these actors could quite clearly (and brilliantly) portray.
The Lighthouse shows how the roles can easily be reversed – with Dafoe playing things straighter as Pattinson goes off the rails – so there would be a lot of potential to shake-up the character dynamics and explore many different aspects of their relationship with this casting. Having such an age gap between Batman and Joker would be unusual, but given that this is already a different kind of take on the Batman story (not an origin, but not a fully established hero either), then that itself would be in keeping with The Batman's entire approach, and further allow for the dichotomy between the pair to be portrayed in ways never seen before. Dafoe is a proven superhero movie actor already and would've been excellent at any point, but with his established relationship with Pattinson, there's never been a better time to cast him as the Joker.
Link Source : https://screenrant.com/batman-movie-robert-pattinson-joker-willem-dafoe-cast/