Pokemon GO Details October 2020 Events
Pokemon GO has revealed its slate of October events including a fashion-themed crossover, Niantic's anniversary, and an annual Halloween event.
You Are Reading :Pokemon GO Details October 2020 Events
Category : Pokemon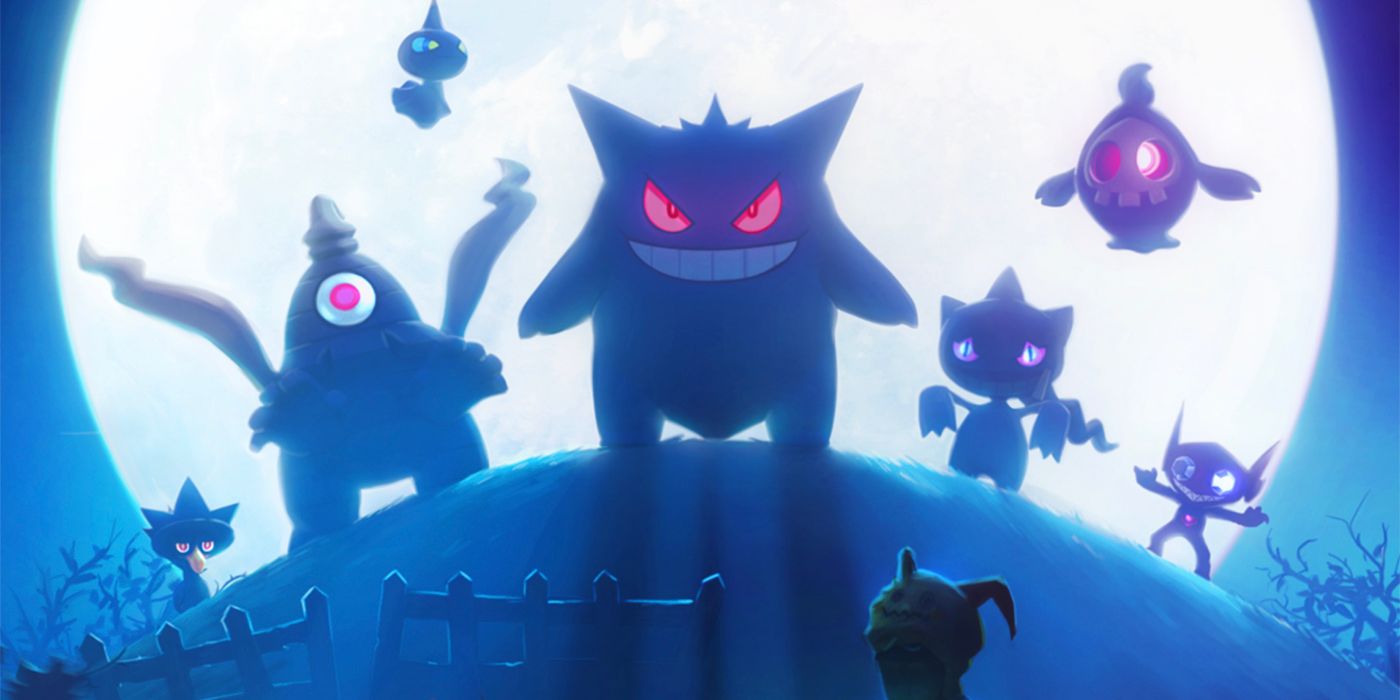 Autumn has arrived, bringing a fresh slate of seasonally-appropriate Pokemon GO events for October. Trainers will be able to take on Halloween-themed challenges and earn special apparel items in the coming month.
Pokemon GO has had a strong finish to summer following GO Fest, with special events featuring Team GO Rocket encounters, a week-long Cresselia raid, followed by the current, mega evolution-themed Mega Buddy raid event. Niantic is bringing more of the same big momentum to the fall, starting with a fashionable collaboration, and concluding with the game's annual Halloween events.
The Pokemon Company is kicking off October by teaming up with Longchamp Paris to celebrate Paris Fashion Week. The in-game event will run from October 2nd to October 8th, and feature special avatar items and spawns, including the chance to snag a new shiny. And shortly after the red carpet rolls on Fashion Week, Niantic will be starting its Halloween-themed offerings, as well as an event to celebrate the company's anniversary, and something to recognize the changing of the seasons. There will also be exclusive field research tasks to encounter an Alolan Meowth on Saturday, October 10th.
The exact start date for the Halloween festivities has yet to be announced, but Niantic has released a fair bit of about the Halloween-themed GO Battle League Season 4 that will arrive at the very end of the month. From October 26th until November 3rd, trainers can compete for a special Halloween Cup in a tournament that will use special rules. Players will only be able to battle it out with spooky, seasonally-appropriate types, including Bug, Dark, Fairy, Ghost, and Poison monsters.
Even though there is a lot of excitement in store in October, September's offerings haven't wrapped up quite yet. Pokemon GO's Mega Buddy event will continue until September 28th, and provides players with the opportunity to capture raid bosses at the 1, 3, 5, and Mega tiers. Trainers who have yet to participate in the event will want to complete a timed research task to unlock a special, Mega Gengar research task in time for Halloween.
Given the gauntlet of raid events in the coming weeks, devoted players will want to keep an eye out for remote raid pass bundle deals, like those made available at the start of September. The special offer allowed players to claim 3 raid passes for the incredible price of 1 Pokecoin,
While the initial Pokemon GO frenzy has faded, it has seen major growth since the game's launch four years ago and it maintains a dedicated, active user-base of Pokemon GO trainers. Niantic's steady stream of events, limited edition monsters, and seasonal variants are the key to the game's growth, keeping the community fresh and vibrant. Players who have not given the game a look in a while may want to revisit it this pumpkin season.
Pokemon GO is available now for Android and iOS mobile devices, and its October event line-up will begin on Friday the 2nd.
See more : PokemonWe