Pokemon GO Fest Day 1 Habitat Rotation and Schedule
Pokemon GO trainers who are planning their GO Fest can now view the full Day 1 Habitat Rotation schedule for the anniversary festivities.
You Are Reading :Pokemon GO Fest Day 1 Habitat Rotation and Schedule
Category : Pokemon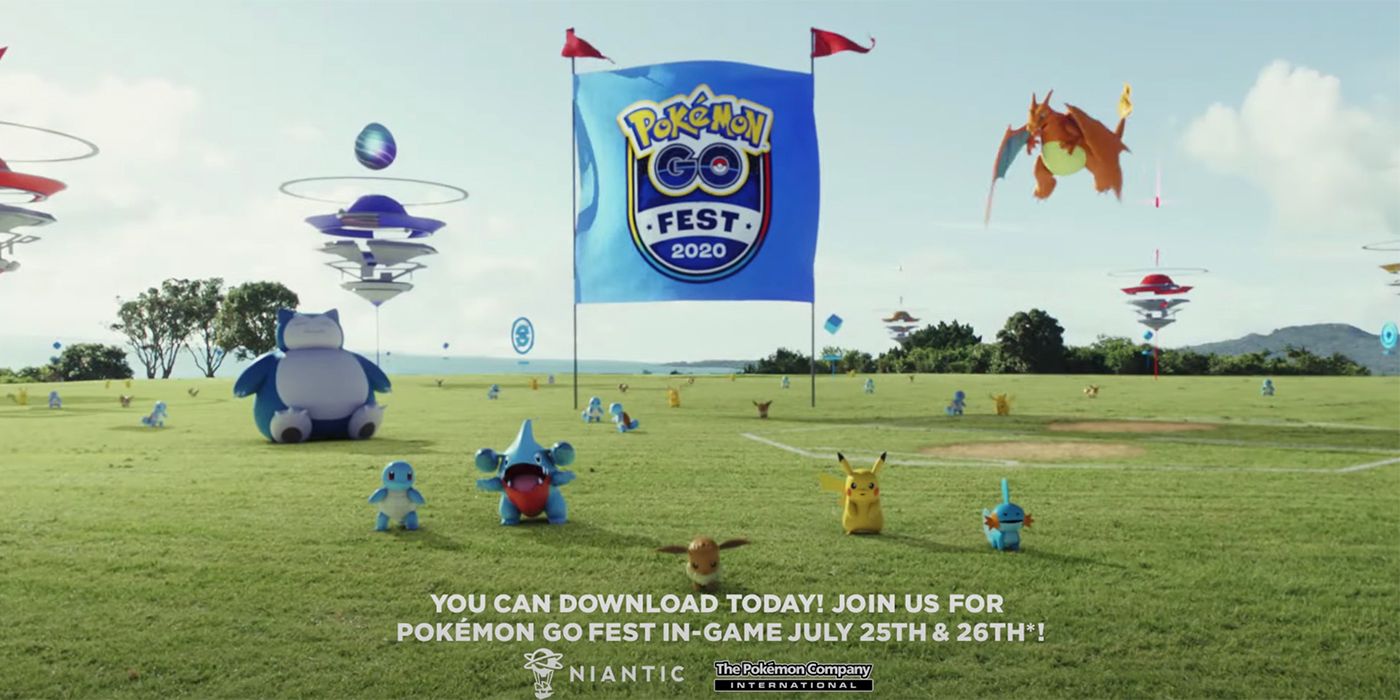 Pokemon GO Fest 2020 is just one day away and players should be busy organizing their Pokemon Storage, clearing out bag space, and doing everything else they can to prepare for the big event. Although many details stay shrouded in mystery right up until GO Fest 2020 kicks off, the day one schedule has now been revealed and players can start planning their strategy for the big day.
Like many recent events, this year's GO Fest 2020 anniversary celebration is going to make sure of the newer rotating habitats feature. This basically means that special features and spawns will rotate throughout the day based on an established schedule. This sort of replaces the in-person event equivalent of visiting a specific location for the Fire-spawns versus another location for the Water-spawns, and so on. The rotating habitat feature does mean that players need to keep a close eye on the clock though, especially if they have specific personal Pokemon GO goals in mind for the day or want to do their part to help unlock the Ultra Bonuses.
Each habitat has its own great spawns and features and will likely be exciting in its own right, but understanding the timing and knowing what to expect for each will be helpful for trainers who like to plan ahead. For example, trainers should definitely take note of what time the Friendship Habitat is coming to their local time zone and ensure that they have some Gifts ready to open and send during that window of time. Habitats will circle back around, so it's not the end of the world if players miss a habitat its first time through the cycle.
Pokemon GO Fest 2020 Day 1 Habitat Schedule
10 AM ET – Battle Habitat
11 AM ET – Friendship Habitat
12 PM ET – Fire Habitat
1 PM ET / 10 AM PT – Water Habitat
2 PM ET / 11 AM PT – Grass Habitat
3 PM ET / 12 PM PT – Battle Habitat
4 PM ET / 1 PM PT – Friendship Habitat
5 PM ET / 2 PM PT – Fire Habitat
6 PM ET / 3 PM PT – Water Habitat
7 PM ET / 4 PM PT – Grass Habitat
8 PM ET / 5 PM PT – Battle Habitat
6 PM PT – Friendship Habitat
7 PM PT – Fire Habitat
8 PM PT – Water Habitat
With the event kicking off in under 24 hours more details are sure to arrive throughout the day. Some leaks have already arrived and potentially spoiled some of the surprises, but Niantic has not confirmed their validity just yet. Regardless, the event is poised to offer a weekend full of fun and excitement for PoGO trainers around the world and has the potential to forever change the way that GO Fest events are run for in the future of the mobile AR game.
As trainers continue working through all of these amazing events, they may want to keep hunting down the best Unova Pokemon in the game if improving their Battle Raid rosters and completing their Pokedex is their primary goal. Be sure to check back in the near future for more Pokemon GO strategy guides, news, and updates. Until then, good luck out there, trainers!
Pokemon GO is available now in select regions on Android and iOS devices.
See more : PokemonWe