Pokémon Legends: Arceus Fan Makes Stunning Studio Ghibli-Esque Trailer
A new fan trailer combines the characters and creatures of Pokémon Legends: Arceus with the aesthetic and vibe of the iconic Studio Ghibli.
You Are Reading :Pokémon Legends Arceus Fan Makes Stunning Studio GhibliEsque Trailer
Category : Pokemon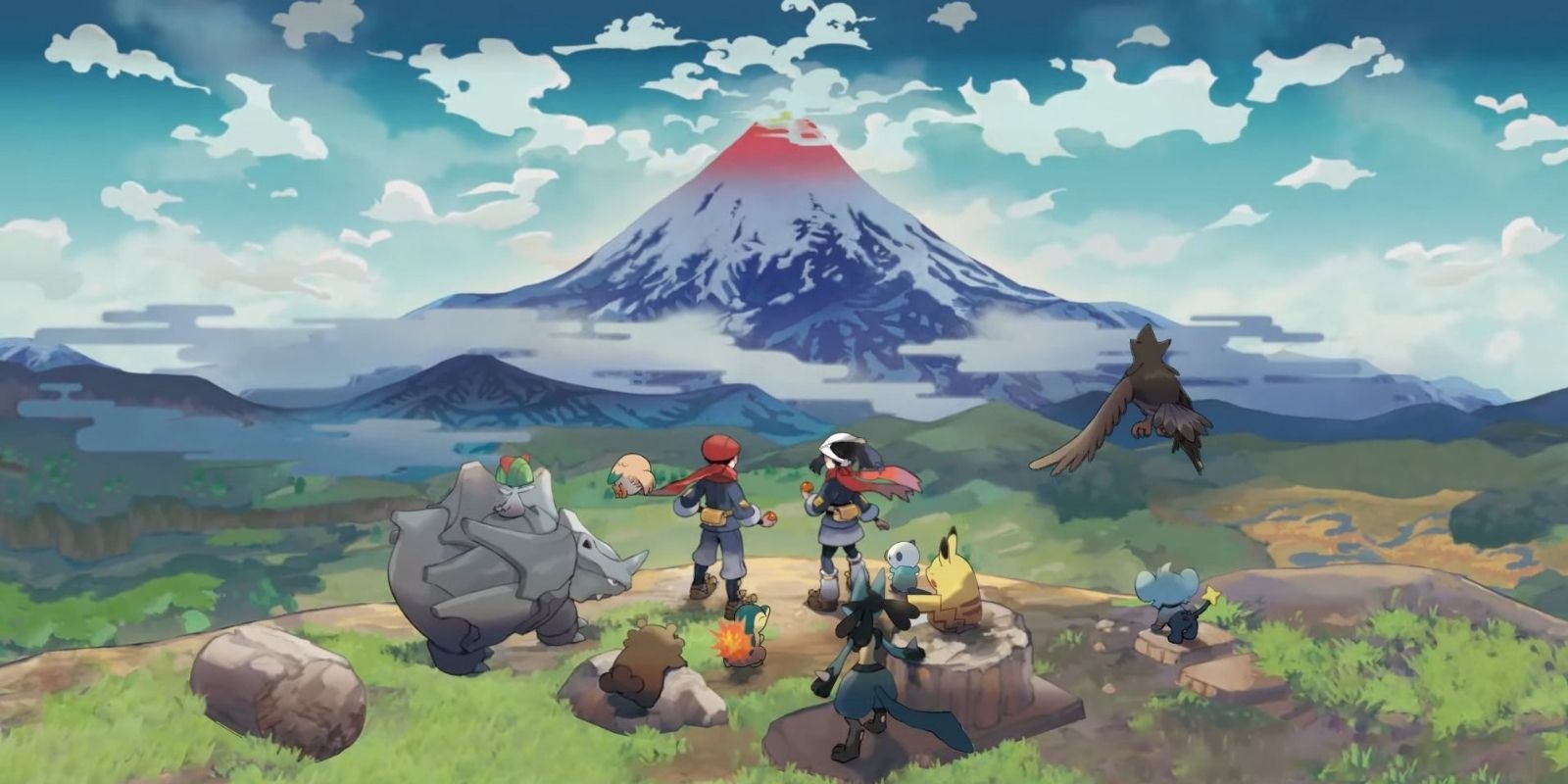 A fanmade trailer fuses Pokémon Legends: Arceus, the latest title in the classic video game franchise, with a titan of the anime industry, Studio Ghibli.
The trailer features the description "imagine Pokémon Legends: Arceus as 80's anime cinematic trailer" and sees the upcoming game reimagined in the aesthetic and vibe of an old-school Studio Ghibli movie. It features a peaceful rearrangement of the original Pokémon theme and a mash-up version of the animation studio's iconic logo that sees Totoro replaced by Snorlax.
Pokémon Legends: Arceus introduces gamers and fans to a brand new region, Hisui. The game's complete Pokédex was leaked ahead of its release, providing a glimpse of both new Pokémon — like Wyrdeer, Basculegion and Kleavor — and reimagined fan favorites. The Hisuian variants feature not only different designs, but in many cases, different typing as well; for example, Goodra is now a Dragon/Steel-type and Typlosion is a Fire/Ghost-type. Moreover, Pokémon Legends: Arceus includes several new evolutions for Pokémon like Sneasel, Ursaring and Qwilfish.
Early reviews of Pokémon Legends: Arceus from critics have been generally positive, with many commending the title's ambition, reinvention and innovation. One even suggested Pokémon Legends: Arceus has "truly revolutionized the series for a more modern audience." Particular aspects that have received ample praise include the game's expansive open world and the revamped mechanics for catching Pokémon.
The new game isn't the only recent development in the multimedia franchise. The Pokémon Trading Card Game is releasing a new line of specialty cards as part of its "Battle Legion" set. Sparkling Pokémon will showcase powerful, shiny versions of Basic Pokémon (aka cards that are playable immediately from one's hand) and feature their own unique card texture and reverse holofoil pattern. The "Battle Legion" set is expected to launch in Japan in February, and it is currently unclear when Sparkling Pokémon cards will be available for international and North American players.
Not all recent Pokémon news has been exciting, however. Two LAPD police officers were fired for failing to stop a robbery because they were distracted by playing Pokémon Go while trying to capture a Snorlax and Togetic. The officers allegedly discussed responding to the call but eventually decided to "screw it" and continue playing the mobile game. Moreover, YouTuber Logan Paul was scammed into spending $3.5 million on what he believed to be a box of first-edition Pokémon cards.
Pokémon Legends: Arceus is now available exclusively for Nintendo Switch.
See more : PokemonWe