Powerful: 20 Surprising Things You Didn't Know About Videl From Dragon Ball
Fans of Videl unite! She isn't as well known the rest of the Dragon Ball Z girls but we aim to change that. Here are 20 Shocking Things about Videl!
You Are Reading :Powerful 20 Surprising Things You Didn't Know About Videl From Dragon Ball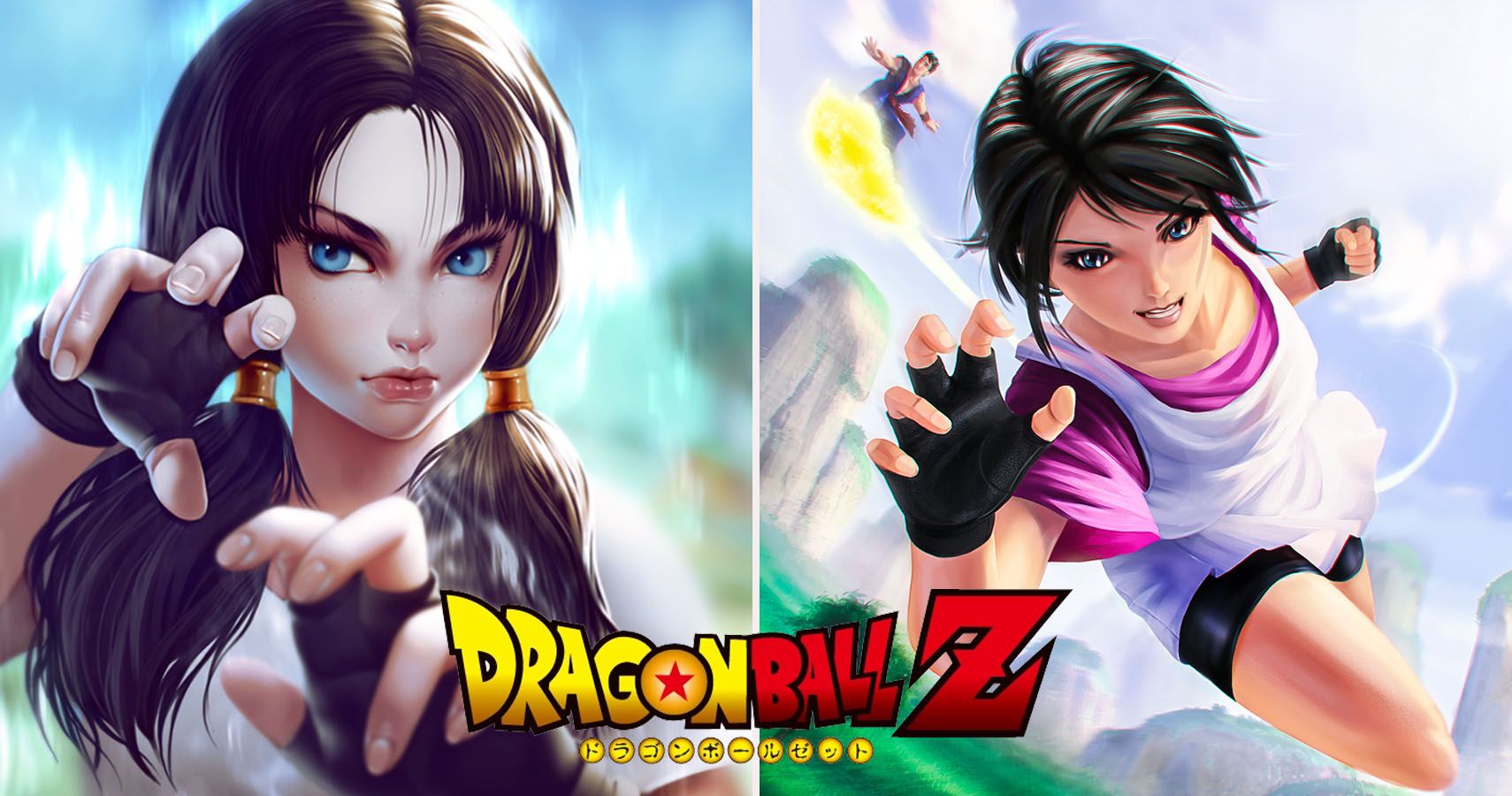 The Dragon Ball series by Akira Toriyama is primarily marketed towards boys and young men. Search for it in Japan, and you won't find the long-running series in the female book and DVD aisles. The men of the series, like Goku and Vegeta, get the main stage while everyone else has to sit on the sidelines. The first female Super Saiyan, Caulifla, didn't even make her debut until decades after the series debuted.
The females that shine in the series are bright enough to catch anyone's attention. When Videl appeared on screen, she seemed to be a one-woman police force. Her strong sense of justice and eagerness to help others was a change from alien threats and superpowered rivals. She grounded the series and made you realize that while Goku and friends were fighting unidentified space forms, there were normal people still helping others on Earth. Not only is she a capable fighter, but she is also a loving and caring wife and protective of her daughter, Pan.
We've watched Videl from her High School days until ten years later as a homemaker. Though she's not on the main screen and often a side character, there's plenty to learn about this ally of justice. Check out our list of some unknown facts about Videl of Dragon Ball. Just beware of some of the spoilers throughout for the original manga and anime series.
20 Are Superpowers Just A Fancy Parlour Trick?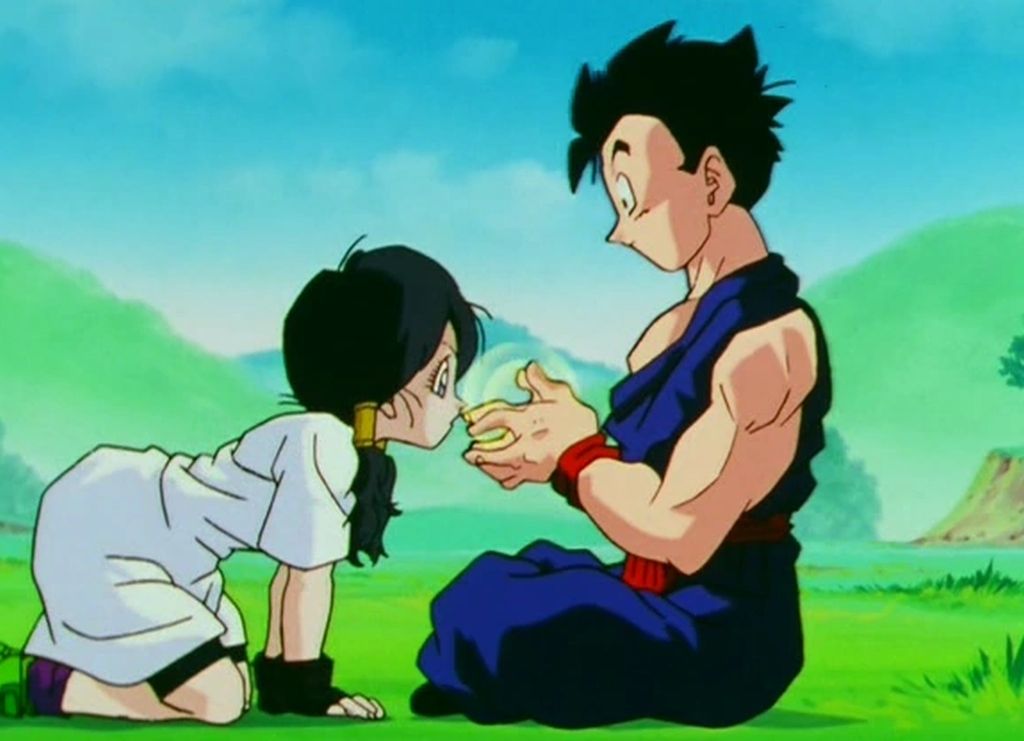 Videl grew up learning martial arts from her father, Mr. Satan, but they're both only human. She grew up in the city, where other humans lived together. Superpowers were uncommon, and something people only witnessed on tv. When Gohan told Videl he would teach her and his younger brother Goten to fly in "Take Flight, Videl," she was reasonably suspicious. He told her that she would need to harness the power within, but she didn't understand. He displayed how powerful energy could be by launching a Ki Blast into some rocks. Videl still didn't believe it and thought it was a trick. Gohan didn't give up and helped Videl unleash her true potential. By the end of the episode, Videl has learned to float in the air.
19 Anything To Get The Guy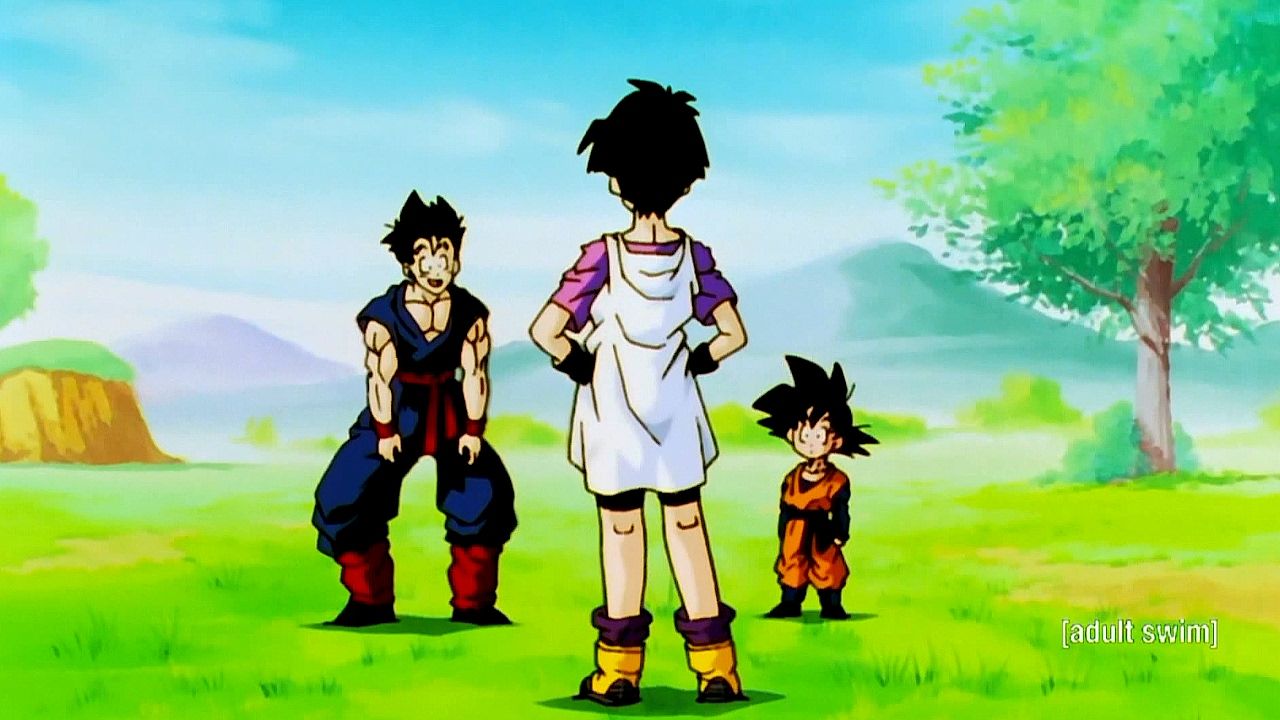 In the same episode Video learned to fly, she was also developing feelings for her classmate. Since her debut, she kept her long hair in two ponytails. Gohan told her that she should cut her hair. Videl was confused at the recommendation and assumes that he likes girls with short-hair. He explains further that as a martial artist, it would be more helpful in a battle to have short hair. Enemies can't grab her long hair, and it won't get in her way as she's flying around. Embarrassed that she assumed he noticed her romantically, she flies off. When she reappears later in the episode, she has cut off her long hair. Video not only cut her hair for practical reasons but also to impress Gohan.
18 The Closest Of Familial Bonds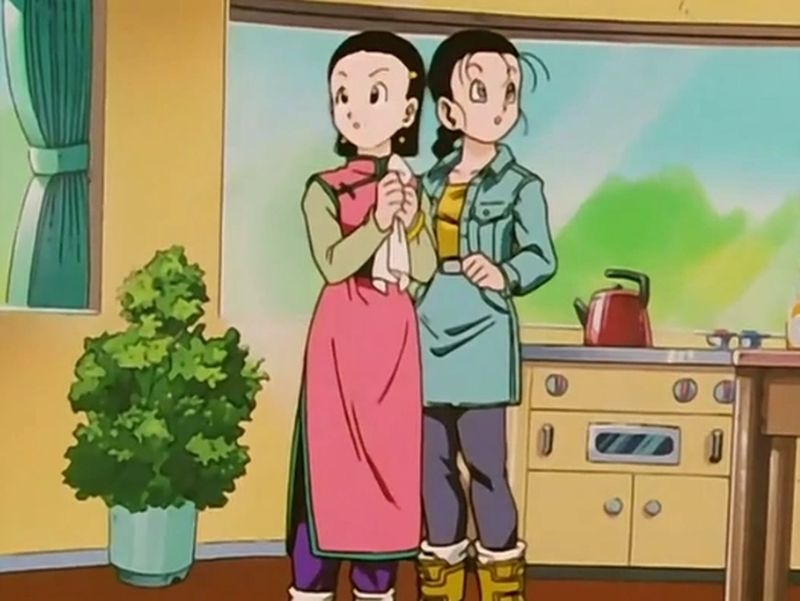 If you're a faithful Dragon Ball fan, you know that most of the older females stick together. It's not uncommon to see Bulma, Android 18, Chi-chi, and Videl close together. Much to the disappointment of their fans, after they settle down, their lives become less exciting.
They're available to help out their husbands, but also take care of household duties and raising children.
Chi-chi and Videl are particularly close and share similar traits. Both are powerful martial artists who grew closer to their husbands in battle. They also both competed in the World Tournament. Videl and Chi-Chi were both raised by wealthy fathers in lavish conditions. Sadly, they have both lost their mothers and haven't seen them since childhood.
17 Demonic Origins?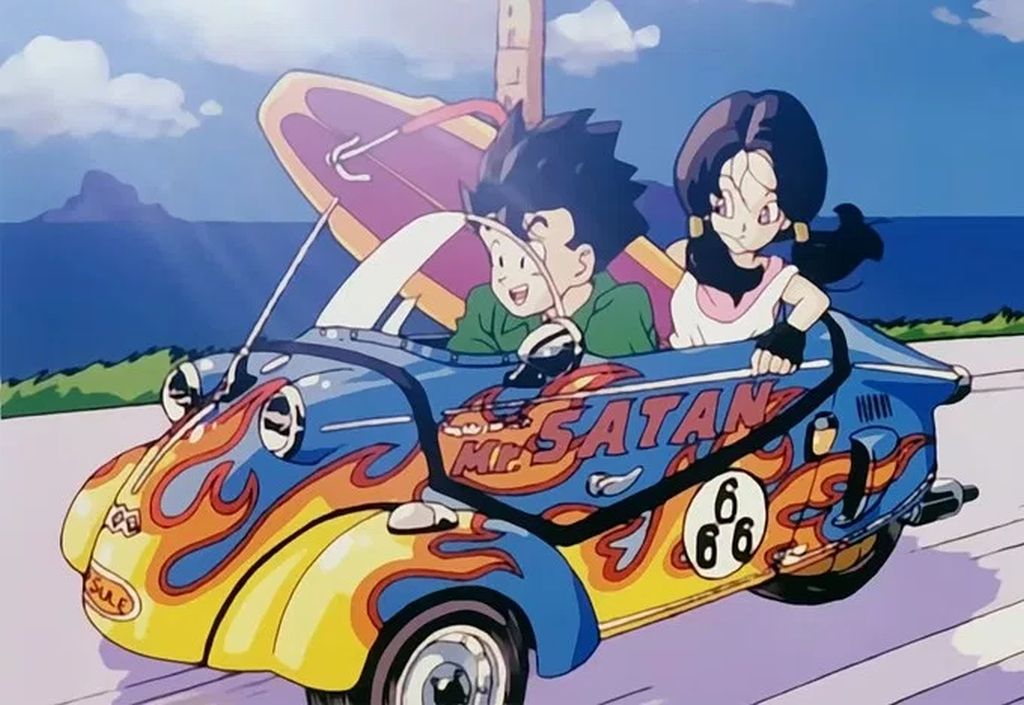 Videl sounds like a unique name when first heard. Switch the letters around, and you'll notice her name is an anagram of "devil." Don't be alarmed though, Videl is anything but demonic. The references aren't meant to worry children or make parents ban the show from their households. The name comes from her father, Mr. Satan. In Toriyama tradition, the characters of Dragon Ball all have their names to translate to a pun. Unfortunately, the pun is lost in the English dub, since he's renamed Hercule.
Videl's name isn't the only place you'll find a satanic reference. In the introduction of the show, Videl's car in the introduction has the numbers 666 written in a circle on the side, along with "Mr. Satan" on the side.
16 That Youthful Appearance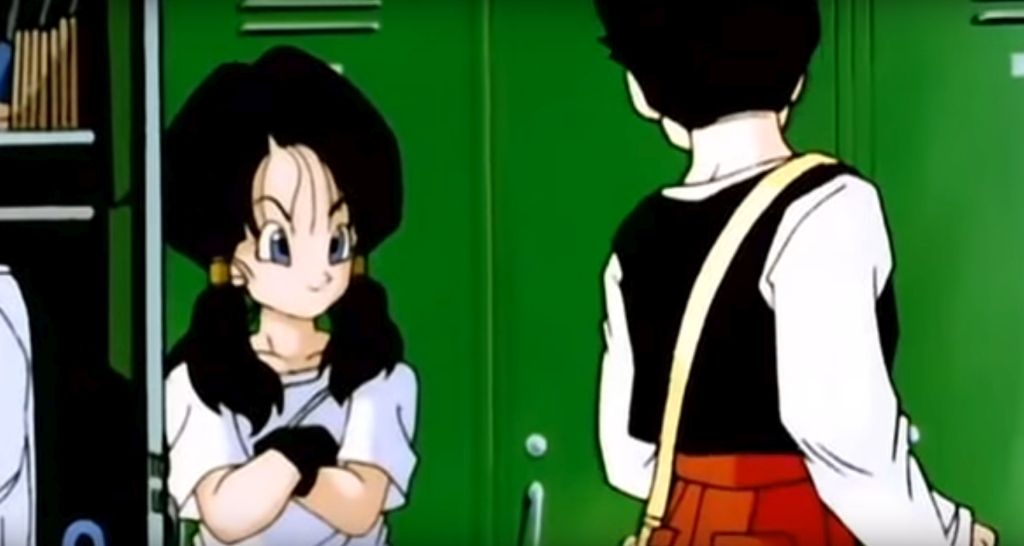 In many traditional works, the heroic, older male falls in love with a younger, fragile female. Dragon Ball changes up the stereotypical romance often found in content for males. The manga series' females are often one year older than their male counterparts. Chi-Chi was born at Age 737, while her husband was born at Age 736.
Chi-Chi's daughter-in-law, Videl, followed a similar pattern. Videl was born at Age 756, while her husband Gohan was born at Age 757. While the one year age difference doesn't seem like an issue, it was an issue to those working on the anime series. Both Chi-Chi and Videl's ages were changed so they would be the same as their husbands. The explanation behind the change is unknown.
15 Who Needs Family?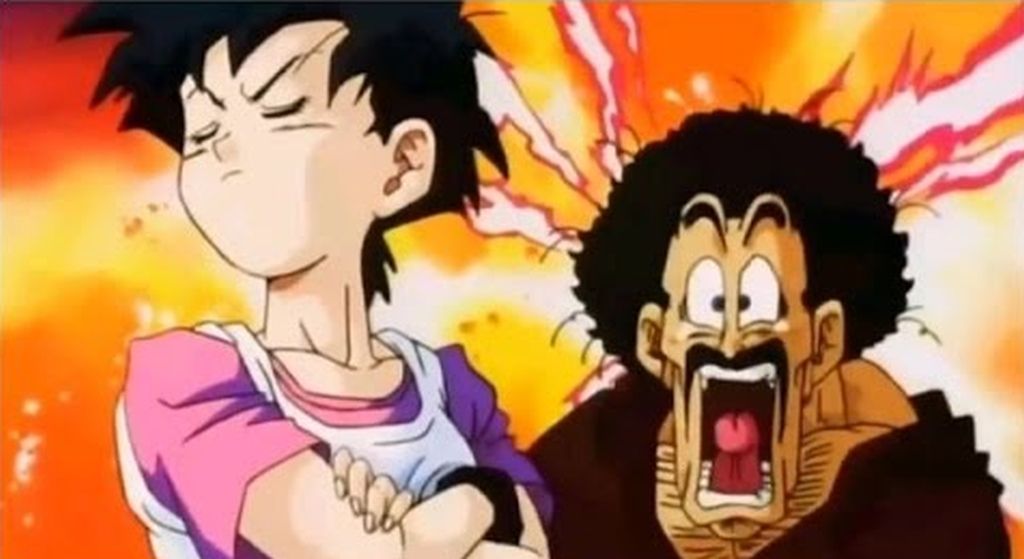 Though Videl's name is an anagram for the devil and she drives a car with triple sixes, her last name does not contain any satanic references. In fact, she doesn't have a last name at all. The origins of her last name seem unclear since her father's name is Mr. Satan. He's a heroic figure and only uses Mr. Satan as a nickname. The Funimation dub states his full name is Hercule Satan, which is inaccurate. Satan has no part in his real name, which is Mark. Does this mean Videl's mother has the Satan family name? Her mother's name is Miguel with no known last name. Like most of the Dragon Ball cast, she doesn't have a last name and is only known by her first name.
14 Bidel? Beedel? Does Anyone Know?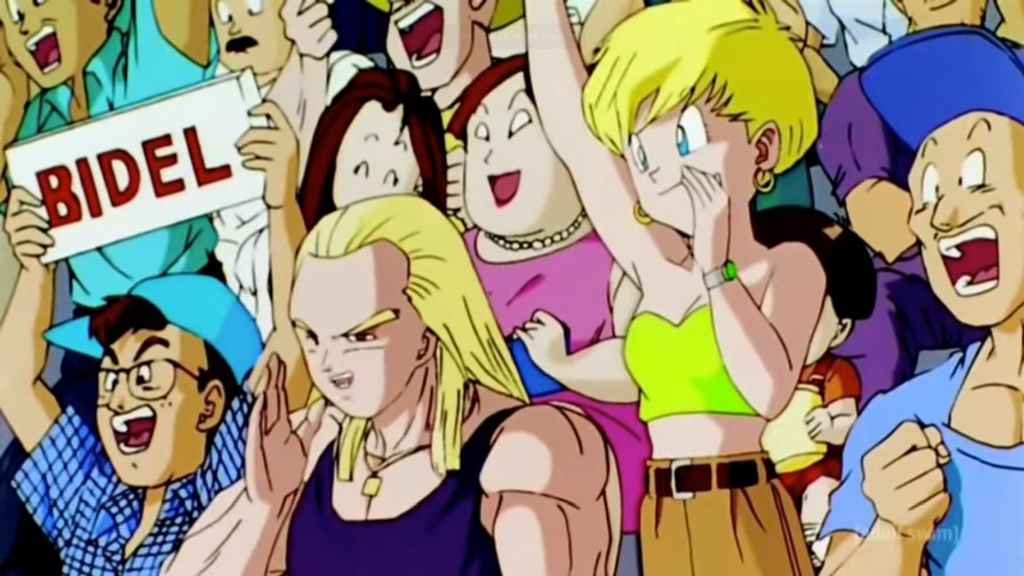 The Dragon Ball Z episode "A Dark and Secret Power" was part of the World Tournament Saga. Videl was scheduled to fight the long-time rival of her father, Spopovich. Mr. Satan is there to cheer her on, on the sidelines, and soon the crowd is joining in as well. Though the audience chants her name, there are signs that misspell her name as Bidel. Though it seems odd that such a blatant misspelling would appear in the anime, it occurred multiple times. In later episodes, another sign misspells her name even worse as "Beedel." Perhaps it was an overworked animator or new intern who made the mistake, but it was not corrected. At least her true fans know her name is "Videl."
13 Mother-In-Law Doesn't Know Best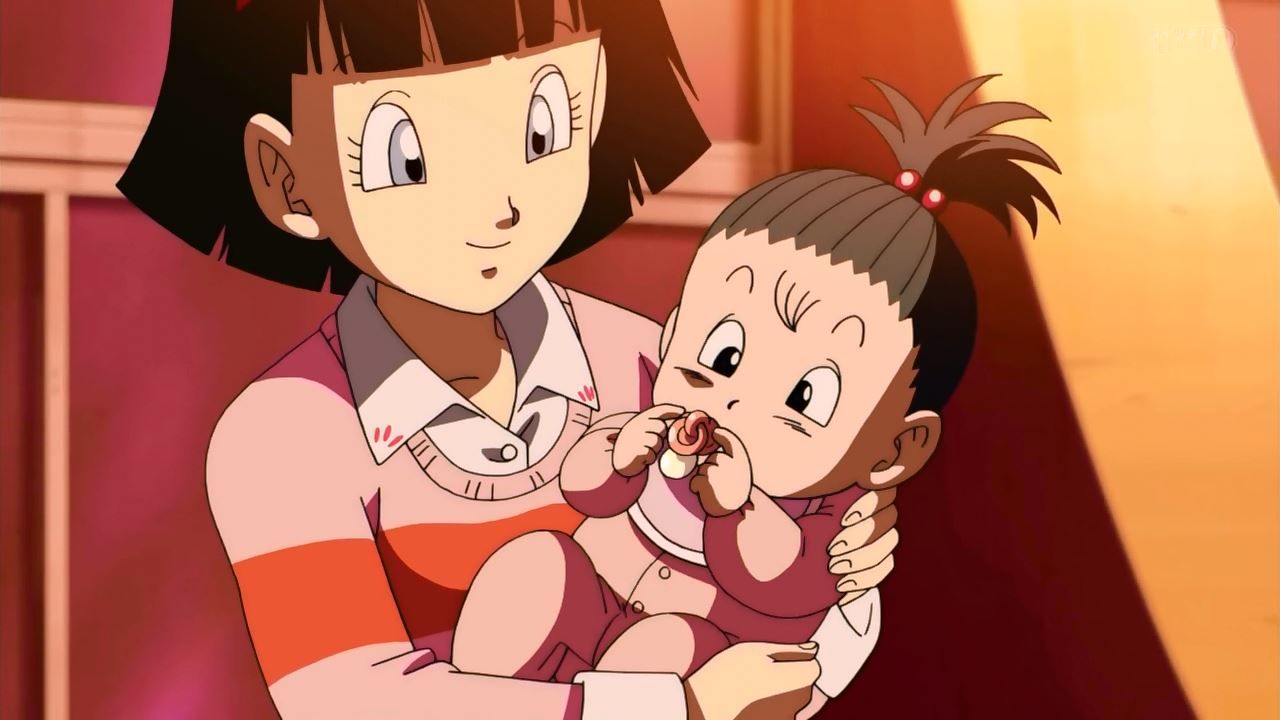 Videl grew up learning martial arts from her father, Mr. Satan. She wanted to be just as powerful as he was, even though she was already stronger before she was a teenager. She used her talents to help others, which helped her form a bond with her husband, Gohan. When she had their daughter, Pan, everyone assumed that she would take up the family legacy and become a martial artist. Chi-chi, Pan's grandmother, disagreed. She wanted Pan to be "ladylike," unlike the other women around her. Videl disagrees and states she wants her daughter to grow up as she did. Videl didn't see any issues with Pan following in her footsteps. Pan would grow up to be fearless and a powerful martial artist, as proven in the series Dragon Ball GT.
12 A Single Voice For Decades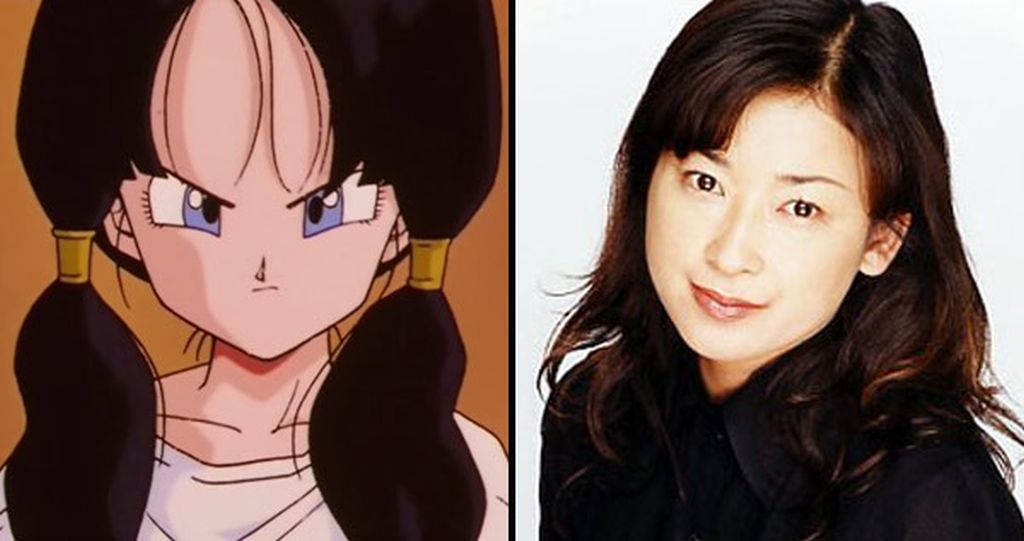 Videl first makes her debut in "Gohan Goes to High School," which was episode 200 of Dragon Ball Z. If you've watched the anime in Japanese audio, you'll notice her voice doesn't change often. Videl has had the same voice actress, Yuko Minaguchi, for the entire run of the series. The only time her voice actress changes were while Minaguchi was visiting the United States. Shino Kakinuma took over as Videl's voice for a few special episodes and during the entirety of Dragon Ball Z Kai, which was a recut and remastered version of Dragon Ball Z. Minaguchi may have sat out for Kai, but she still provided the voice-over work in the Dragon Ball video games. Just like Videl is loyal to Gohan, Minaguchi is loyal to her role as Videl.
11 Left Or Right, It Doesn't Matter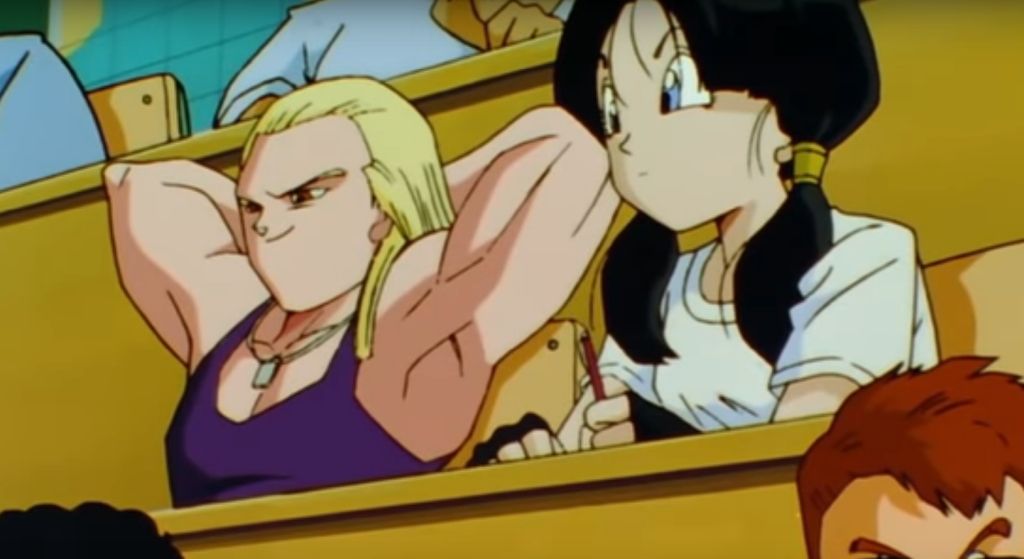 Similar to real life, most people in anime are right-handed. There just aren't many left-handed characters in anime or manga, so when one appears, it's a big deal to fans. Videl is slightly different. When playing baseball, she is seen throwing the ball with her left hand. During the high school scenes, she is shown writing with her left hand. Fans believed she was left-handed and were happy to have another lefty on their side. However, in chapter 428 of the manga, Videl is shown using another hand instead. She holds chopsticks while she eats with her right hand. Videl is not strictly left or right handed, she's ambidextrous. Videl can use both left and right hands with no issues.
10 Forget It, I'm Staying Home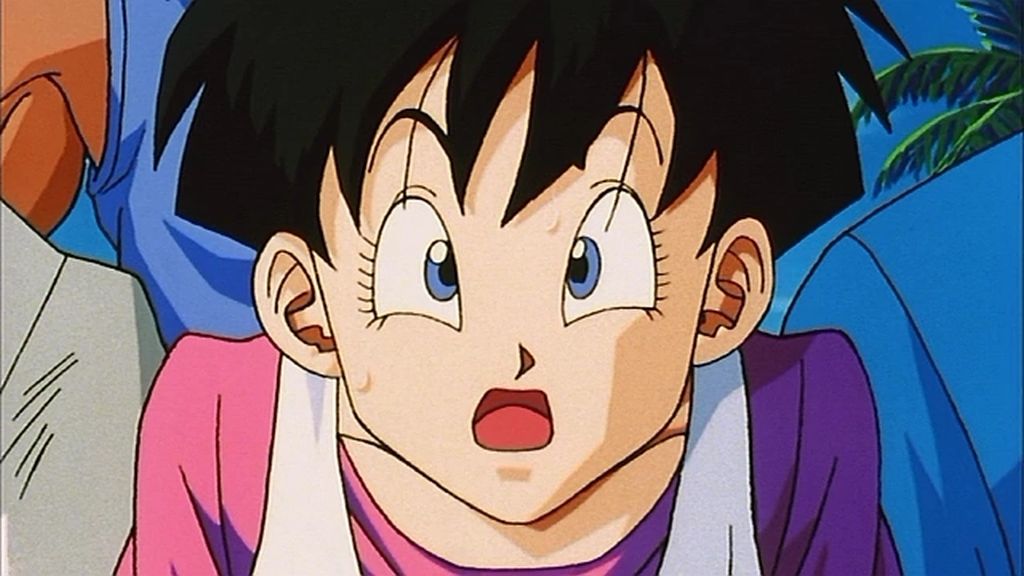 There's no doubt that Videl is lethal in battle. She's a powerful human who only unleashed her energy after Gohan's training. She hasn't had much experience using her new abilities, but she uses them where ever she can. Goku had to restrain her when she saw Gohan's energy being drained by Yamu and Spopvich. She wants to help her partner where she can, but she also understands her limits. When the Evil Wizard, Babidi, was causing mayhem, Videl wanted to step in and fight. She quickly realized that he was beyond her skill level, and steps back from fighting. Gohan steps in, and she reassures him by telling him "You better come back, cause I'm not finished with you yet, Gohan." Any other arrogant fighter would have jumped in and fallen in battle, but Videl knew her limits.
9 She Didn't Care Until He Put On The Mask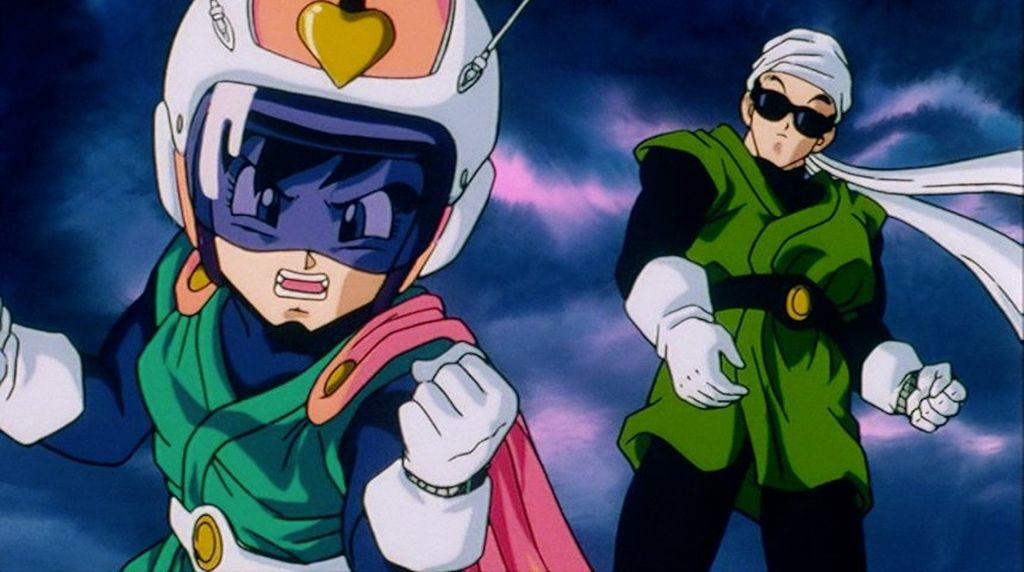 Gohan leads a double life as a normal high school student and the superhero Great Saiyaman. After defeating enemies and gaining a positive reputation, he begins to draw attention from people, including Videl. She thinks his outfit and poses are ridiculous but admires him for fighting for justice and protecting the people of the city. She eventually figures out his secret. After making a deal to keep his true identity secret, the two begin to spend more time together and fall in love. After returning after Kid Buu destroys the Earth, she has a change of heart. She decides to become Great Saiyaman II (also known as Saiyawoman or Saiyagirl) and Gohan's partner. She no longer thinks Gohan's superhero ways are silly and is ready to protect the city by his side.
8 A Family Doesn't Always Need Three People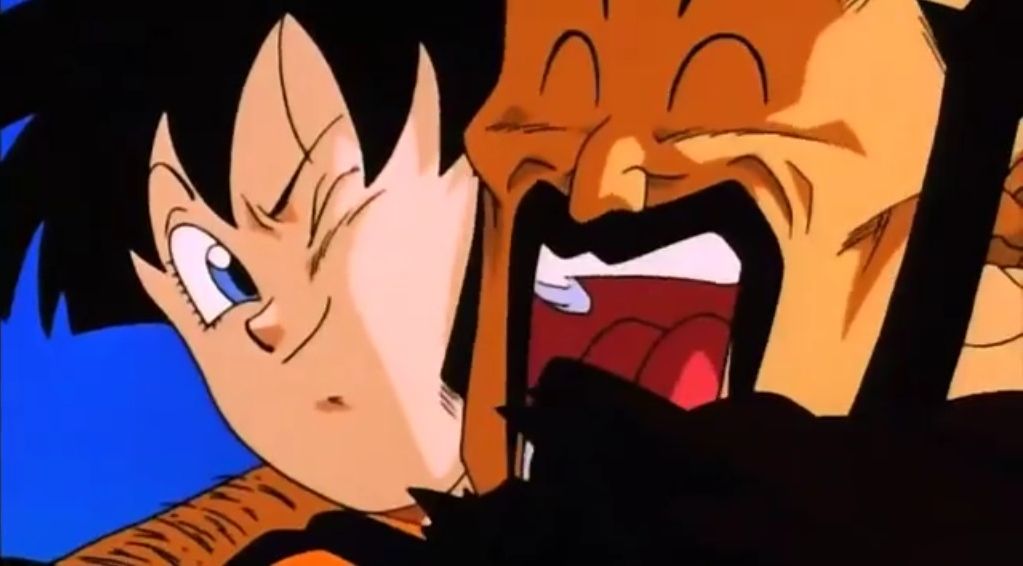 We know that Mr. Satan is Videl's loving and overprotective father. Not much is known about her mother, other than she's not around. Thanks to the Dragon Ball Encyclopedia, we see her mother was named Miguel. Her mother was an average human and didn't have any superpowers or martial arts abilities. She was a beautiful singer who captured Mr. Satan's heart. They were eventually married and after that, the creator, Toriyama, has chosen not to speak about her, similarly to how we don't know much about Chi-Chi's mother. Many fans believe that Miguel abandoned the family when Videl was still young. It turns out that Miguel passed away and was never seen on-screen. She is only mentioned casually in the English dubbed version of the Dragon Ball anime.
7 An Ally Of Love And Justice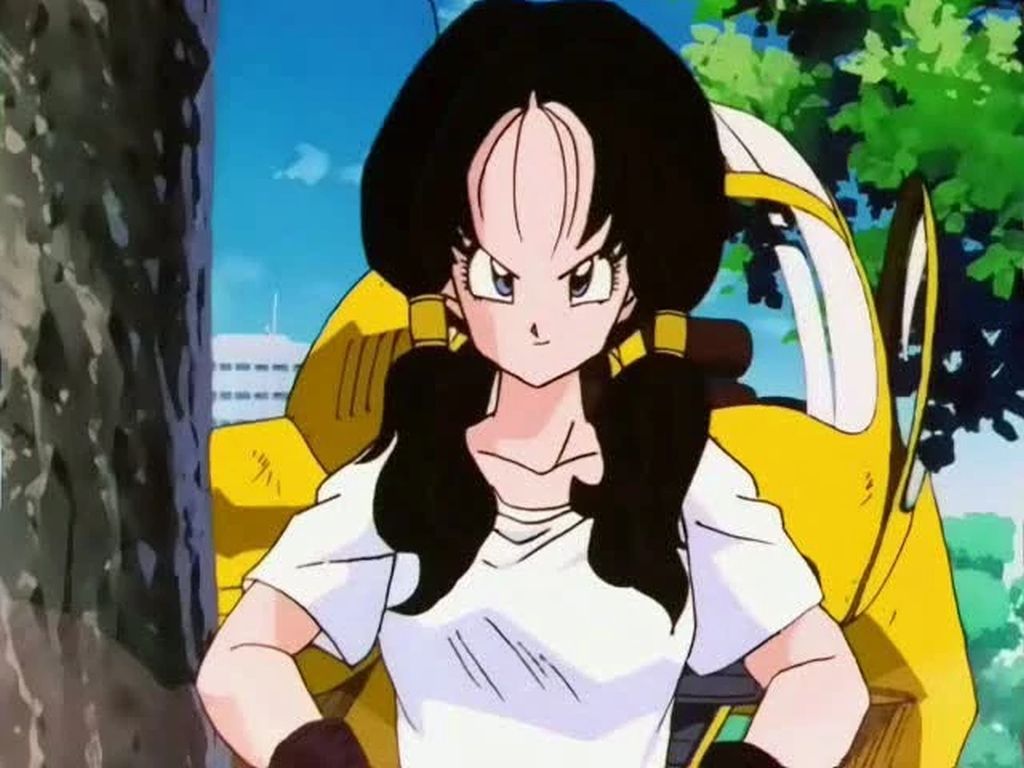 The Dragon Ball Encyclopedia lists various facts about each character. Everything from favorite foods to hobbies is covered. Videl's hobby is being an "ally of justice." This hobby may seem odd, but it runs in the family. Though his backstory in the Dragon Ball series isn't completely honorable, he has become a kind man who hates those who prey on people weaker than them. Videl has inherited her father's kindness and motivations to keep innocent people safe. When we first meet her in the series, we learn that in her spare time, she helps the police department in Satan City. Her devotion to justice is also what led her to her future husband, Gohan, who was masquerading as the vigilante Great Saiyaman.
6 The Department's Best And Brightest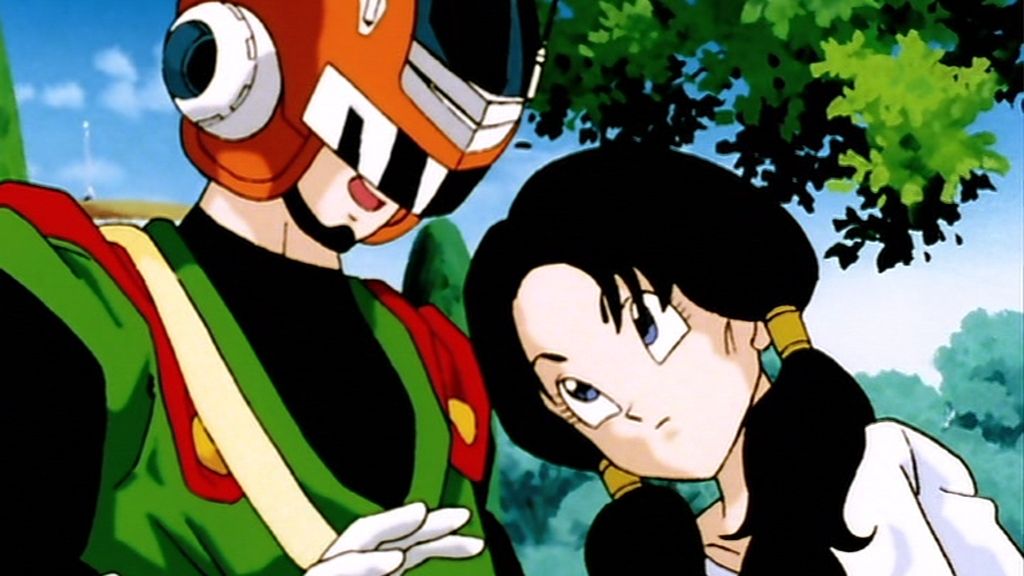 Orange Star High School is where Gohan and Videl first meet. Gohan accidentally makes himself a target. By trying to conceal his power level, he only brings more attention to himself. Videl is immediately suspicious of the new student. Having experience working with the officers and detectives of Satan City's Police Department, Videl has learned how to investigate and solve crimes. She follows his moves and tries to figure out what he's hiding.
In the manga, she discovered that Gohan was the Great Saiyaman easily. She asks him how he left class, and he answers without thinking. In the anime, she discovers his true identity while returning the kidnapped pteranodon, Chobi. With her quick thinking, she was able to solve the case of the Great Saiyaman.
5 An Unbreakable Bond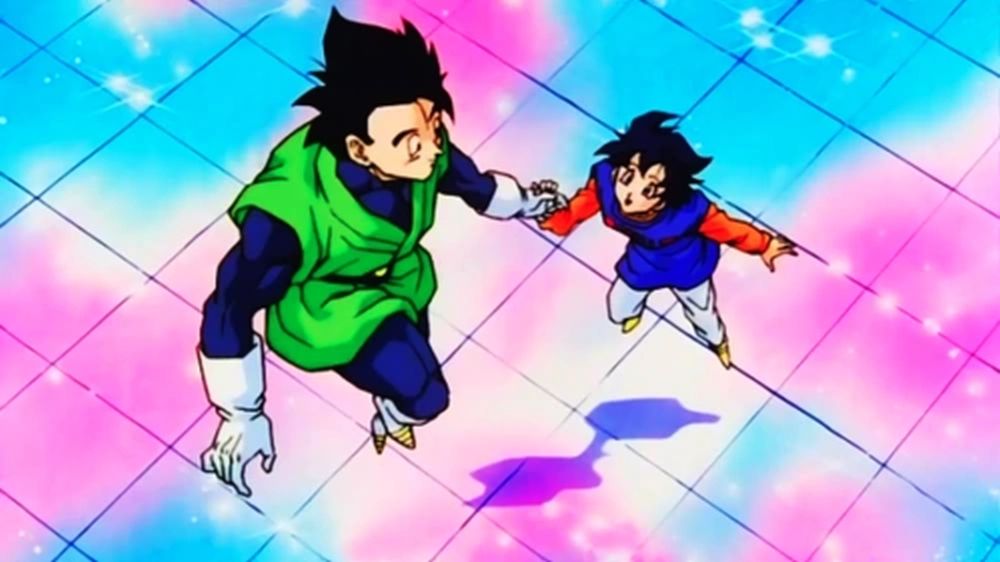 Videl and Gohan's relationship started blooming when he taught her to fly. Gohan's mother Chi-chi even noticed their strong bond before the pair were a couple. After ending up in Heaven during the Buu Saga, she searches for Gohan. Dabura, once evil, is convinced of true love after seeing Videl's devotion. During the "Future" Trunks Saga, her loyalty is tested when Barry Khan tried to win her heart. He goes so far as to take photos of Gohan talking to another woman named Cocoa Amaguri. Videl's trust for her husband isn't shaken at all. She trusts that Gohan would never cheat on her. Angry, Barry kidnaps their daughter Pan and tries to defeat Gohan. Due to the unwavering love Videl and Pan have for him, Gohan defeats his rival.
4 Death By Chocolate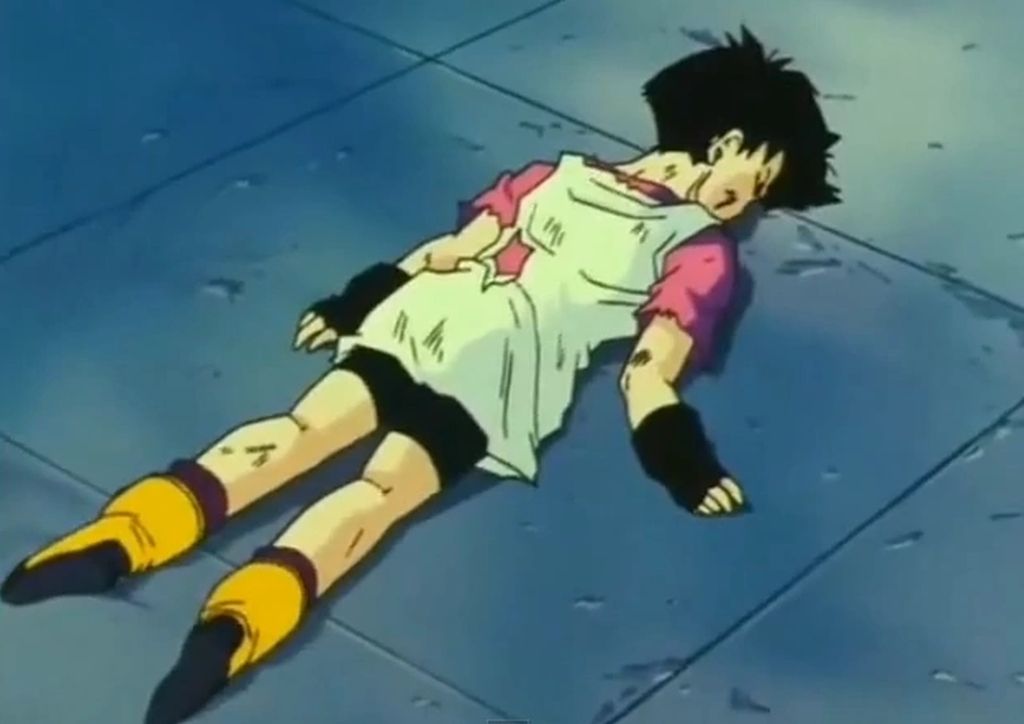 Videl is a powerful fighter, but she is not invincible. During the Buu Saga, she goes with her friends to seek out the Dragon Balls. Due to the dangerous Buu on their trail, they take refuge at Kami's Lookout. Buu eventually finds them all, determined to find Goku. Piccolo tries to calm the angry beast by telling him Videl was the daughter of Mr. Satan, the man who almost made Buu change his evil ways. Unfortunately, it doesn't work. Gotenks, the fusion of Trunks and Goten, tries to fight Buu but is defeated. Everyone at Kami's Lookout is turned into chocolate and eaten, immediately dying. Her positive work in Satan City isn't overlooked. Due to her history of fighting for justice on Earth, Videl ends up in Heaven.
3 History Maker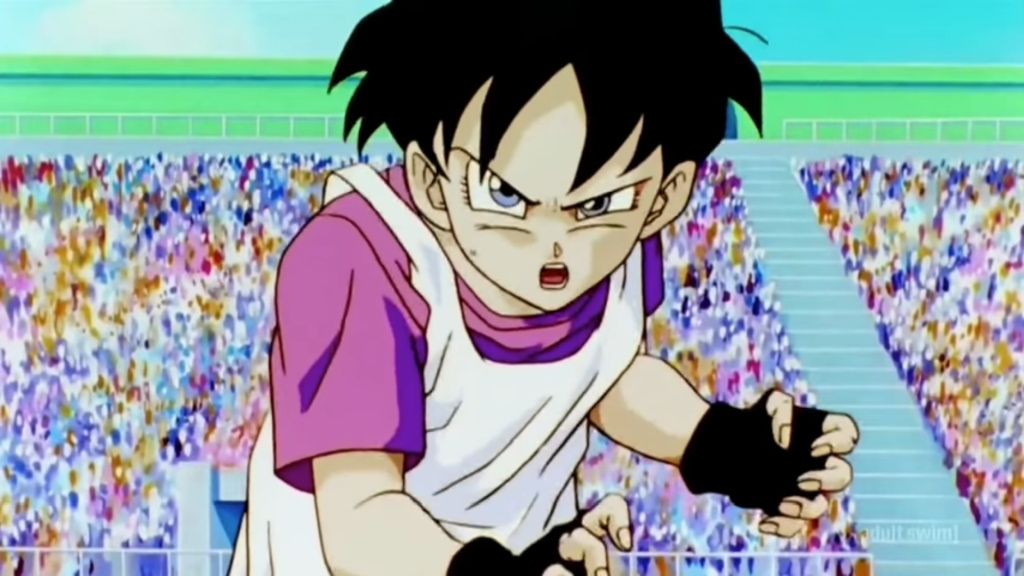 Videl is a human female born to two normal, human parents. Her mother had no martial arts experience, but her father was a well-known martial artist. She quickly overcame him in strength and thanks to Gohan; she learned to control her energy. She previously won in the Junior title of the 24th World Martial Arts Tournament, making her the first female champion in the series. Videl is humble about her accomplishments but strives to do better. With her rising martial arts abilities combined with a few new techniques, she enters the 25th World Martial Arts Tournament. She puts up a tough fight against her opponent, Spopovich, who was also her father's rival. Unfortunately, she doesn't get far and is almost killed in the ring.
2 Changing For The Worst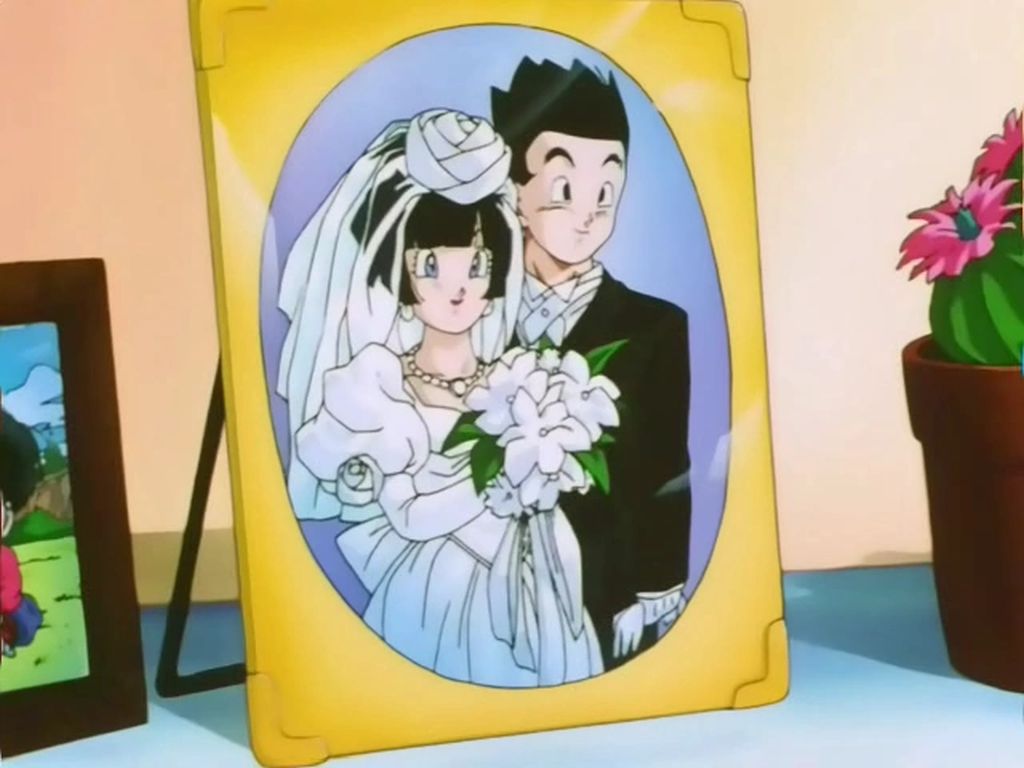 When we first meet Videl, she's hot-headed and fights for what she believes in. Due to their mutual devotion to martial arts, she falls in love with the kind Son Gohan. After getting married, Videl completely changes. She is no longer shown practicing martial arts. Her on-screen appearances are reduced to washing dishes or caring for her daughter, Pan. Gone are the days of fighting for justice.
Some viewers may think this is the pattern with couples in the Dragon Ball series, but it hit Videl particularly hard. Chi-Chi is still a strong-willed woman who helps out her family as much as possible. Goku makes it known that he fears her, Android 18 may seem like a cold-hearted woman, but she still enjoys taking on a challenge. Videl may have decided it was time to be a housewife and nothing more.
1 Overpowered And Underestimated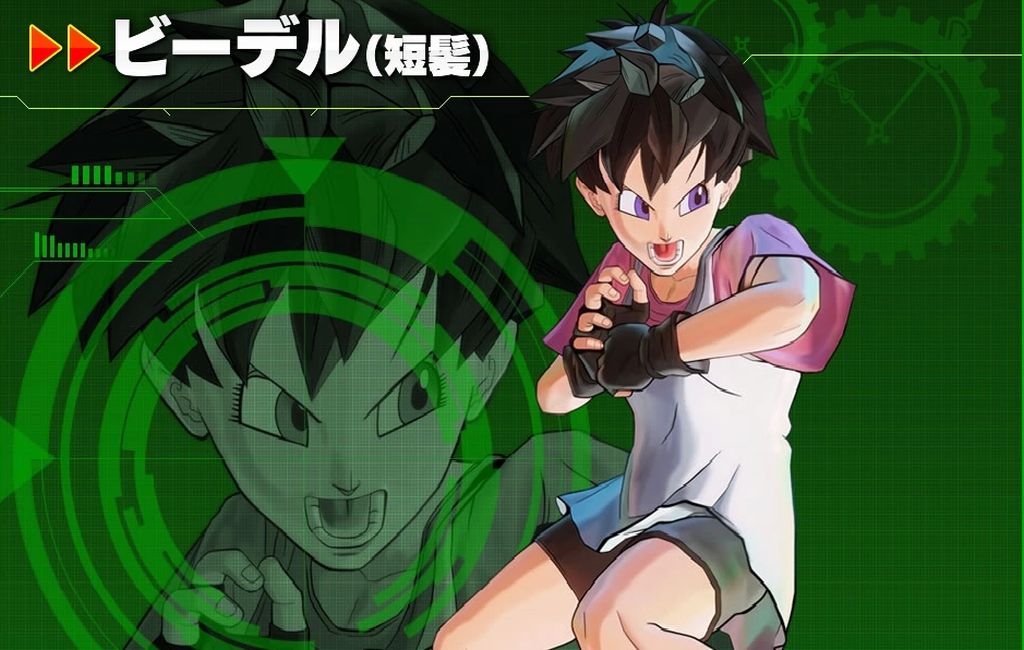 Videl grew up in a household devoted to martial arts. She continually pushed herself to be as great as her father. Like most children in the Dragon Ball universe, she quickly surpassed him. Without any special powers, she claimed the top prize in the 24th World Martial Arts Tournament when she was only 11 years old. She's a capable fighter on her own and uses her abilities to help others. Videl's powers were only amplified after meeting Gohan. Initially thinking that "energy" was a joke, she became open to the idea after some demonstrations by her future husband. She quickly learned to fly and how to harness her energy into new attacks. Videl is not of Saiyan blood, and cannot turn into a Super Saiyan, but she is completely capable of protecting the people around her.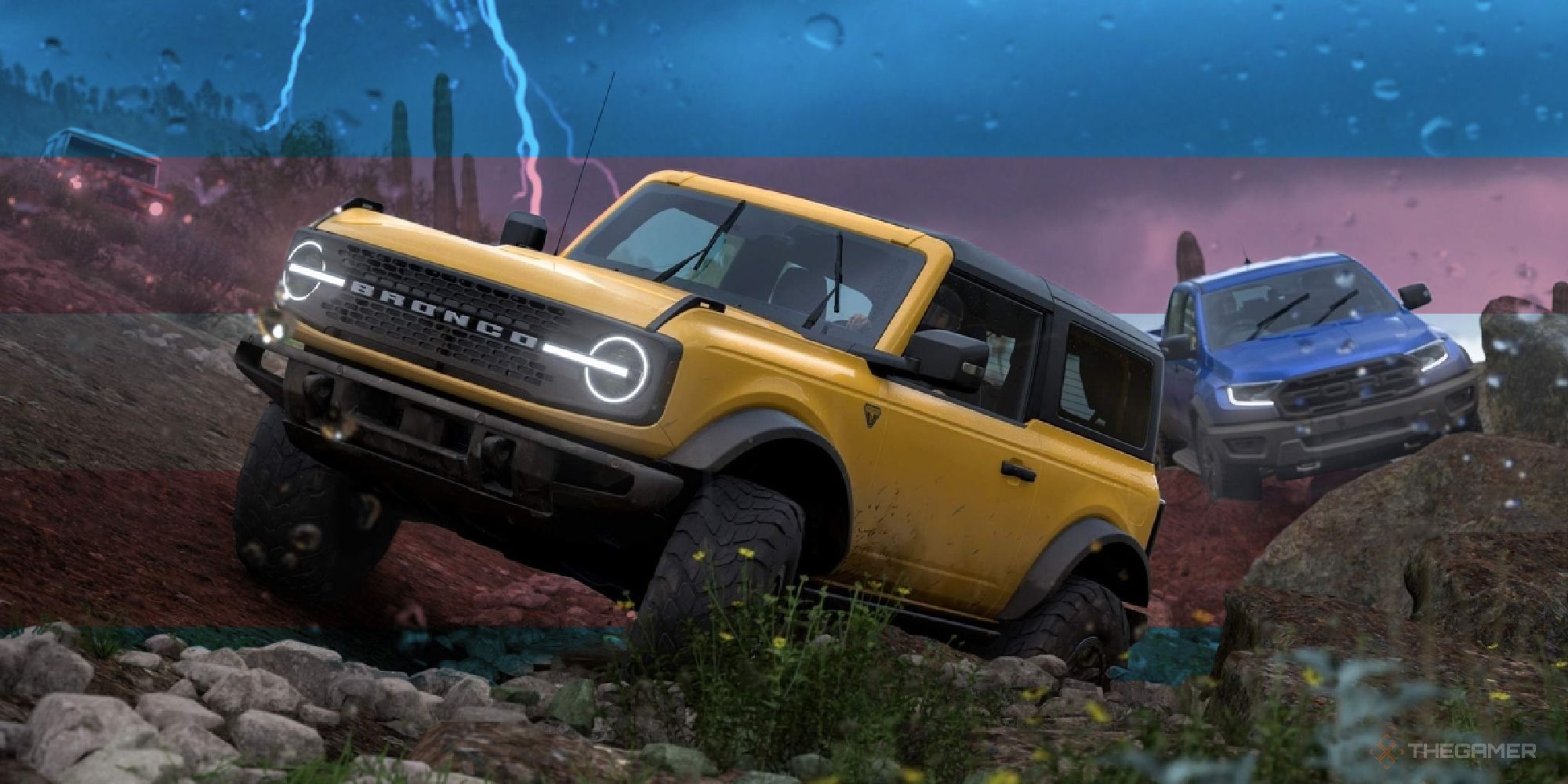 Link Source : https://www.thegamer.com/powerful-shocking-things-you-didnt-know-about-videl-from-dragon-ball/