Ronda Rousey Starting Facebook Game Streaming Career with Pokemon Sword and Shield
WWE wrestler and former UFC fighter Ronda Rousey announces that she will begin to start exclusively streaming games on Facebook Gaming.
You Are Reading :Ronda Rousey Starting Facebook Game Streaming Career with Pokemon Sword and Shield
Category : Pokemon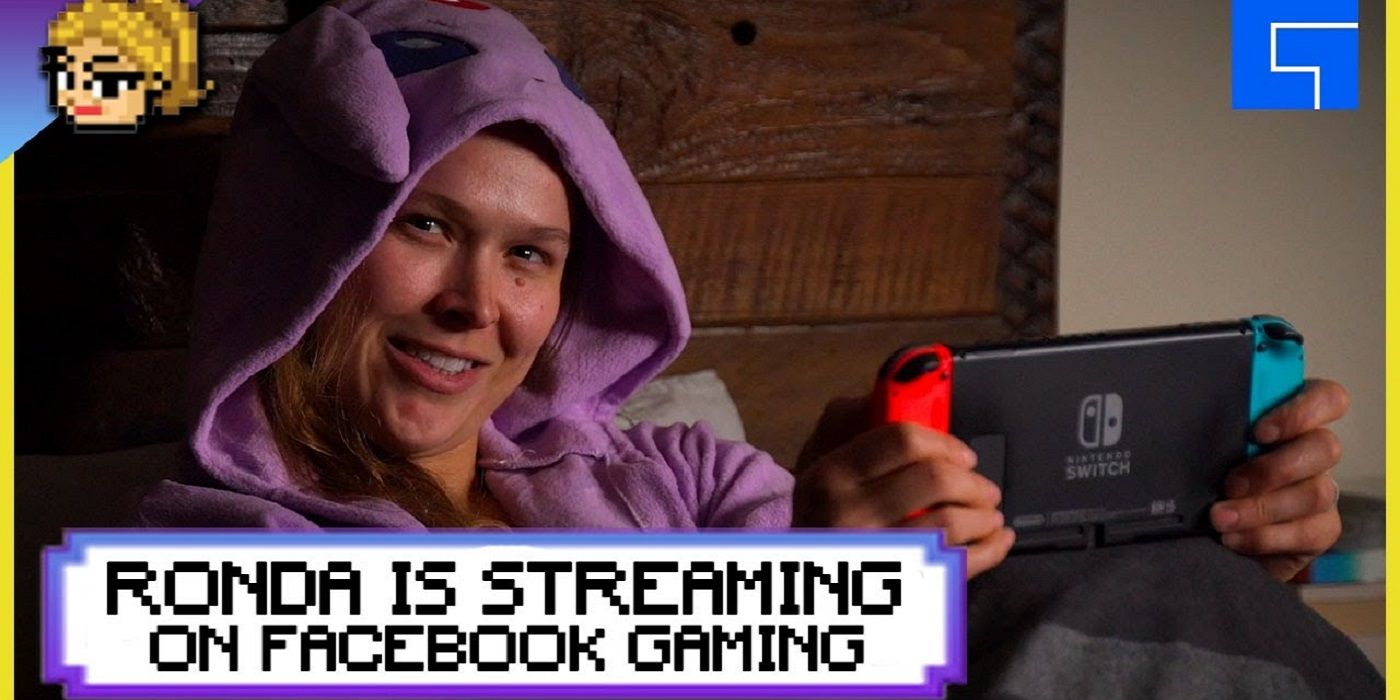 WWE wrestler and former UFC fighter Ronda Rousey has announced that she will begin streaming games on Facebook Gaming. The Rousey deal follows other huge signings for the streaming site after it signed Twitch streamer Corinna Kopf.
In a post on Instagram, Rousey called game streaming "one of the rawest and most authentic mediums" and said that the "time is right" for her to start streaming exclusively on Facebook Gaming. In a statement, she also said that her streams, which she is calling the "Baddest Stream on the Planet," will allow fans to "hang out with the real me, not the 'character' version of myself they're used to seeing."
Rousey's first stream will be on February 18 at 3PM PST and she'll be donating 100% of the proceeds from this stream to the Australian bushfire recovery efforts. The first game she will be playing is Pokemon Sword and Shield.
It's unclear if this is a game that she'll stick to streaming for a while, though, and some fans would probably like to see her play one of the EA UFC games, a WWE 2K game, or maybe stream some Fortnite with other gaming celebrities. She also says that she may not always stream on a Tuesday afternoon and fans may see her streaming on a Sunday or Monday morning. Hopefully, she'll provide more information about her plans in her first stream.
Facebook Gaming hasn't revealed how much it is paying Rousey to stream exclusively on the site but it's unlikely to be a small figure. A report revealed that Ninja was paid $20 million to stream exclusively on Mixer so Rousey, who is famous all over the world and has 12.8 million followers on Instagram, could have also been paid a few million dollars for the deal.
Rousey's Facebook Gaming deal is one of several announced by the site and others like it. Last year, Twitch streamer Disguised Toast moved to Facebook Gaming while shroud and KingGothalion moved to Mixer. She also isn't the first non-gaming celebrity to sign a deal, as rapper Drake will begin streaming with Caffeine, and Migos' rapper Offset also has a gaming channel on the site. For celebrities who love gaming and love talking to their fans, this can be a great way to make some more money while streaming sites try to take down Twitch.
See more : PokemonWe