The Owl House Is The Perfect Show To Watch This Halloween
Settle in for a spooky, gay adventure amidst The Boiling Isles this Halloween.
You Are Reading :The Owl House Is The Perfect Show To Watch This Halloween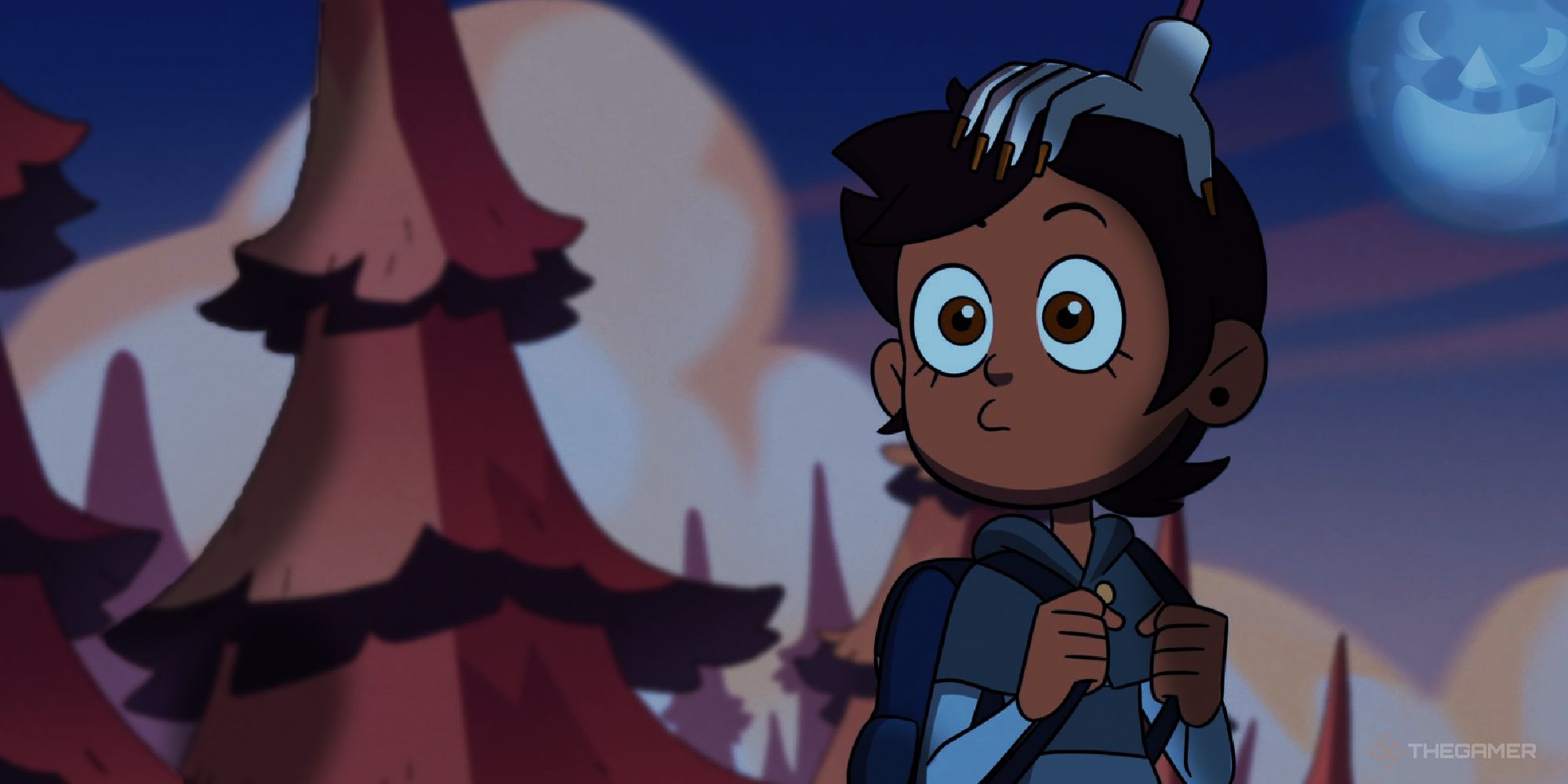 When it comes to Halloween, it can be easy for your mind to focus on cheap scares and grotesque gore instead of experiences with substance. Films like Friday the 13th, Halloween, and Hostel are perfect for unsettling, blood-laden thrills, but the genre is far deeper than these popcorn flicks would have you believe. It deserves more respect.
Recent years have brought horror to life, whether it be through unexpected foreign masterpieces in the form of Parasite, or bitingly political glimpses into our modern landscape with films like Jordan Peele's Get Out and Us. American Horror Story leads the way in the realm of television I suppose, but even that relies on campy monster designs and expectant chills rather than pushing the boat out to new territory.
Horror is a broad genre with endless potential, and pigeon-holing it into the realms of excessive violence and lazy jump scares trivialises what it's capable of. Those things still have their place, and I love them to pieces, but much of the time horror can manifest itself in wholly unexpected ways. This is where Disney's The Owl House comes in.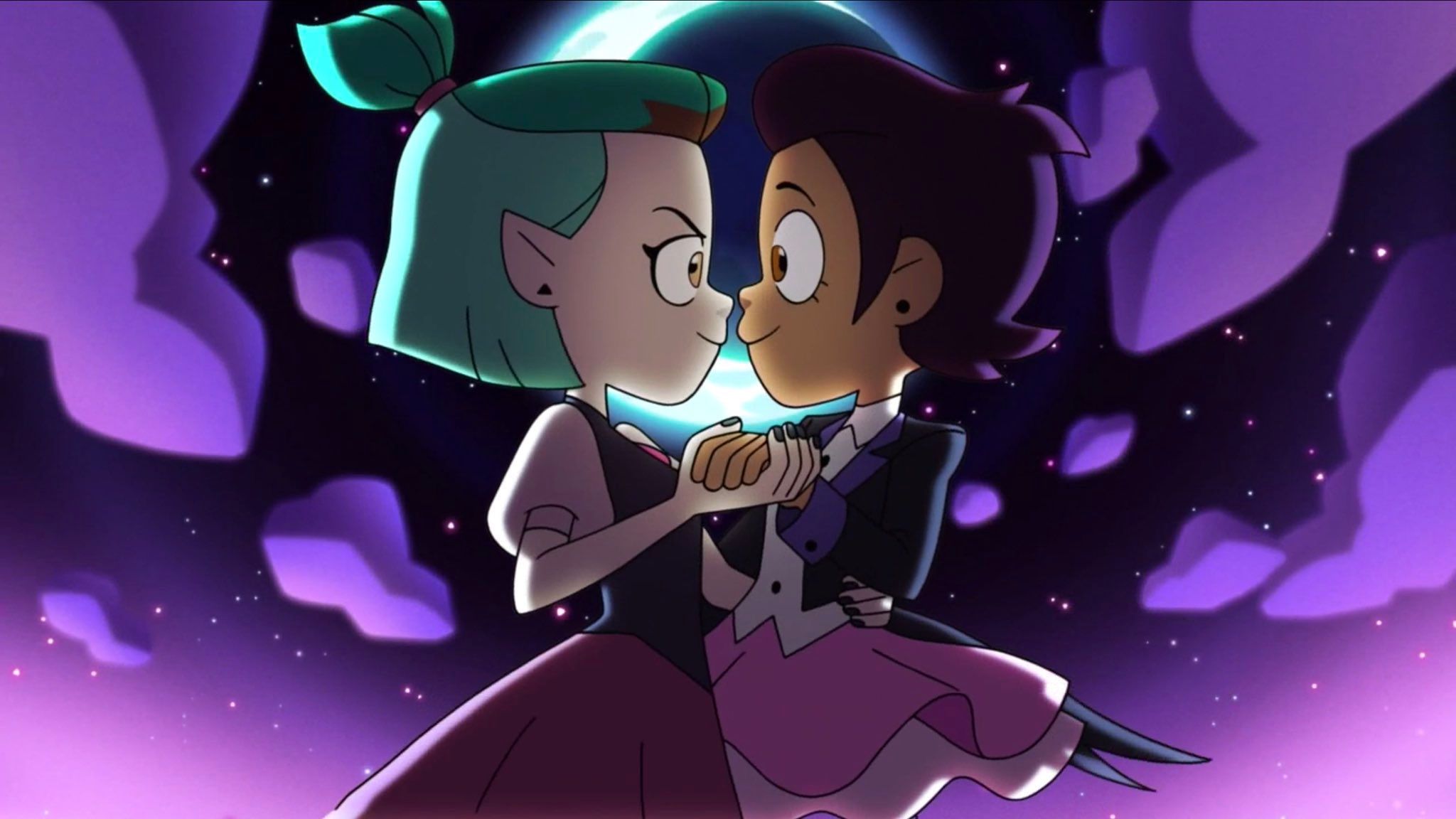 It can be easy to dismiss animation in the realm of horror, especially a show aimed at young viewers, but there's an element of the macabre to Dana Terrace's world that punches through its overarching journey of youthful acceptance. From the moment Luz Noceda steps into The Boiling Isles, she's greeted with a place that can eat her alive at a moment's notice, but the narrative and environment frames it in a way that remains playful and inviting.
You only need to glance at the creator's blog to note her fascination with darker subject matter, unafraid to depict the fragility of the human mind or unsightly creatures that wouldn't look out of place in a stylistic horror picture. The Owl House seems to take those ideas and positively infantilize them, making them approachable to a general audience without losing the substance that makes such artistic ideas so compelling.
The Boiling Isles, from an objective standpoint, is a terrifying place to be. Hostile monsters roam the streets as ancient spells are cast to help those in peril and harm the vulnerable, all while our lovable cast of characters are happy to live amongst it and try their best to survive. Yet these oddities have been normalised, with heroine Luz coming from a human world that wasn't afraid to cast her aside. While this new home, one defined by magic and danger, welcomes her with open arms despite its perpetual hostility. Good spooky vibes.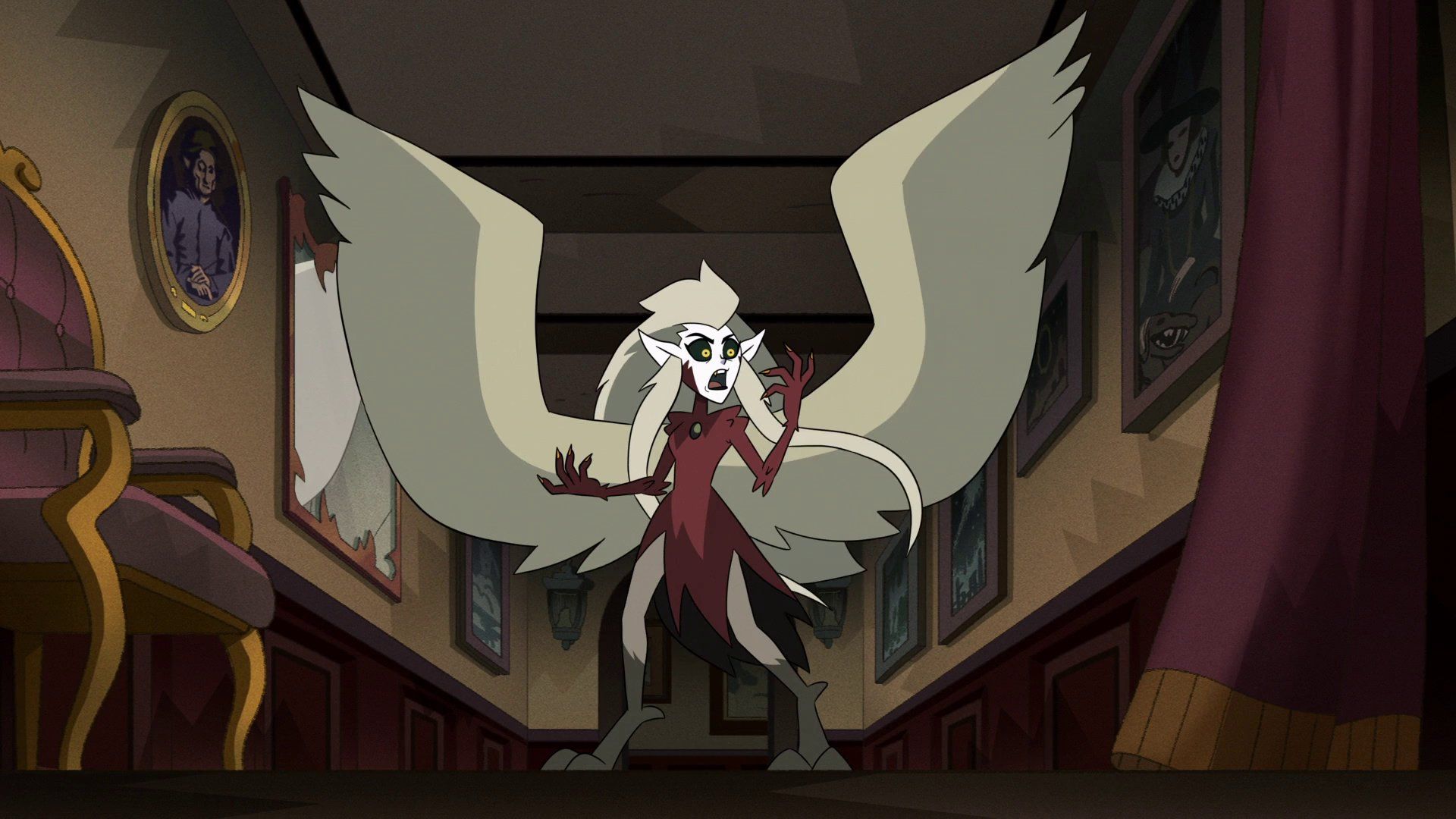 Even the titular house is filled with horrors. Eda the Owl Lady isn't the most approachable witch in the opening episodes, treating Luz like an outsider she slowly but surely warms to as she realises this young teenager is actually making her a better person. The first time Eda succumbs to her curse and transforms into the Owl Beast, the entire sequence is framed as a classic haunted house. Things go bump in the night as Luz and King are forced to contend with this new threat, piecing together a puzzle to unveil its identity and protect themselves from danger. It's a fiendishly creative approach to horror, lined with wholesome character development and small nuggets of world building that help it feel alive.
The show has countless episodes like this, whether Luz and her friends are helping bring their house to live as part of a twisted ritual or Amity is left to confront her own romantic feelings amidst the chaos of Grom. Now being rejected by a cute girl, that's the real horror, and an element of relatable anxiety that The Owl House isn't afraid to lean into. All of its characters are defined by an emotional arc that manages to profoundly resonate. Eda's curse can be seen as a metaphor for terminal illness, while Amity's familial struggles and desire to accept her own queer identity is something so many people will sympathise with.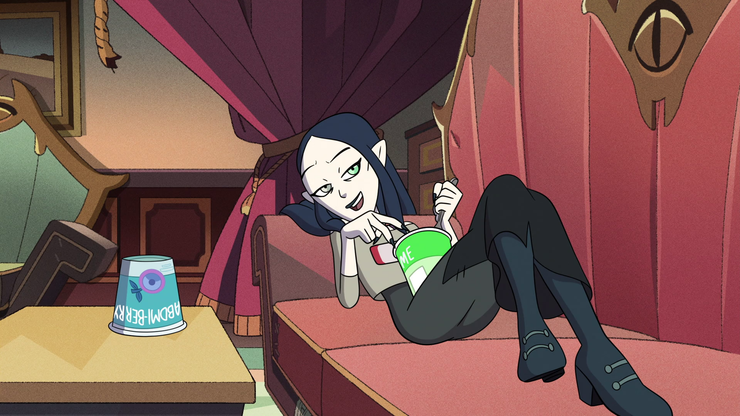 This is a show filled with disturbing imagery and beautiful designs that showcase the grim circumstances of its world, but it's the characters that help give it meaning, to pull us in and keep us invested as the narrative unfolds. I've written about Amity, Luz, and the show's societal willingness to reject homophobia before, and all of these respective stories deal with common fears that are easily defined as horror in their own way, even if you maybe wouldn't stick them on with your friends on All Hallow's Eve. Well, I would, since who doesn't want to watch gay cartoons with a disaster like me? Nobody? Alright then that's cool I guess.
Sometimes it's cool for a show like this to transport us to a world with its own distinct horrors and challenges, but ones that don't always need to be held up to scrutiny against our own reality. It can be relaxing to sit back and unwind, transporting yourself into The Boiling Isles to see these adorable characters conquer their own demons, both figurative and literal in this case. If you fancy something a little more easygoing this Halloween, stick on Disney+ and give The Owl House a whirl. With the show being subject to a shortened third season due to pandemic woes and complications with the Disney brand, it can use all of the support you're willing to give.
Link Source : https://www.thegamer.com/the-owl-house-perfect-show-halloween/