The West Wing: 5 Relationships Fans Loved (& 5 They Hated)
The West Wing featured a beloved cast of White House staffers, politicians, and journalists. Here are relationships fans loved and some they hated.
You Are Reading :The West Wing 5 Relationships Fans Loved (& 5 They Hated)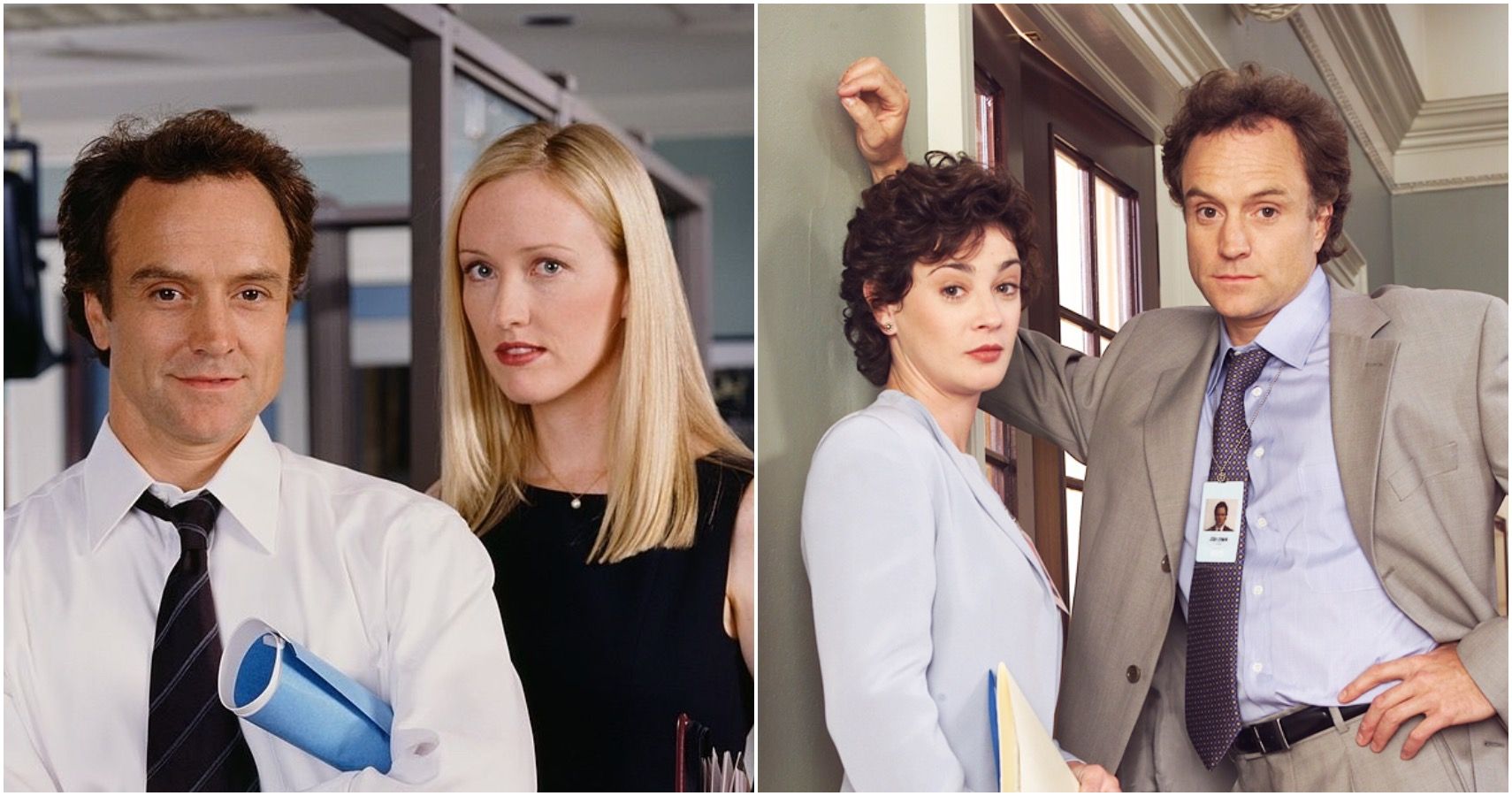 The West Wing, which ran for seven seasons starting in 1999, featured a beloved cast of White House staffers, politicians, and journalists. It's perhaps one of the most decorated shows ever to air on television, boasting two Peabody Awards, three Golden Globes, and 26 Primetime Emmys, and has been ranked as the 10th best TV show ever written by the Writers Guild of America.
But really, honestly, most fans aren't here for Aaron Sorkin's stellar teleplays. They're here for the drama. And The West Wing has drama in spades. Whether you like tense late-night negotiations between nations at war, eleventh-hour fights to keep scandalous secrets from going to press, or just plain romance, this show has what you're craving. So, for fans of the series – or for newcomers who want to know what they've got in store – here are 5 relationships The West Wing viewers loved, and 5 they hated.
10 Hated: Kate Harper and Will Bailey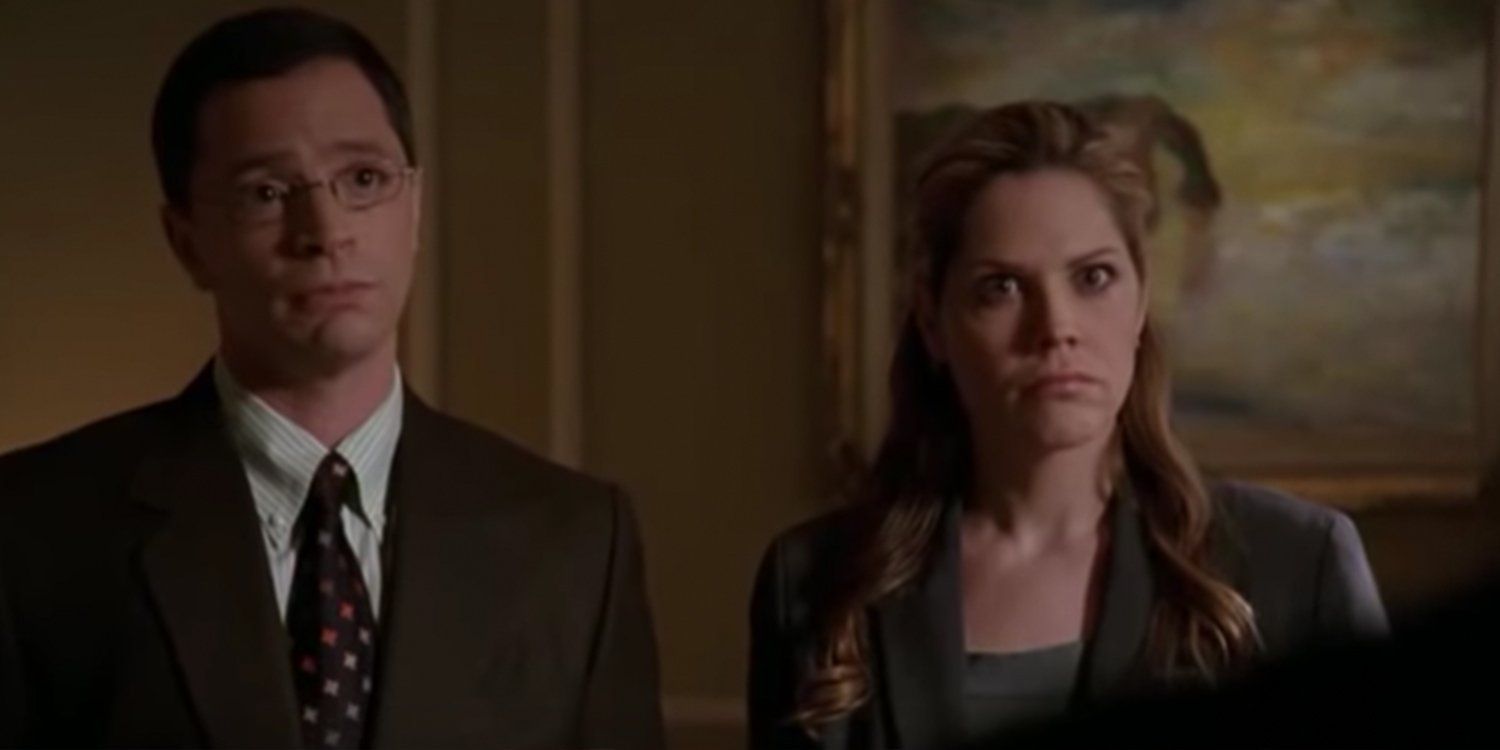 Mary McCormack's Kate Harper first appeared in season five as Deputy National Security Advisor to President Josiah Bartlet. She filled the void that Admiral Fitzwallace had left in the show, presenting very similar arguments to the Admiral's practical, experienced point of view.
Though she was neither a fan favorite nor vehemently disliked, many viewers were confused to see her paired up with timid speechwriter Will Bailey. Played by Sorkin regular Joshua Melina, Will just didn't seem like the sort of person a mysterious ex-spy would go for. All in all: underwhelming.
9 Loved: Matt Santos and Helen Santos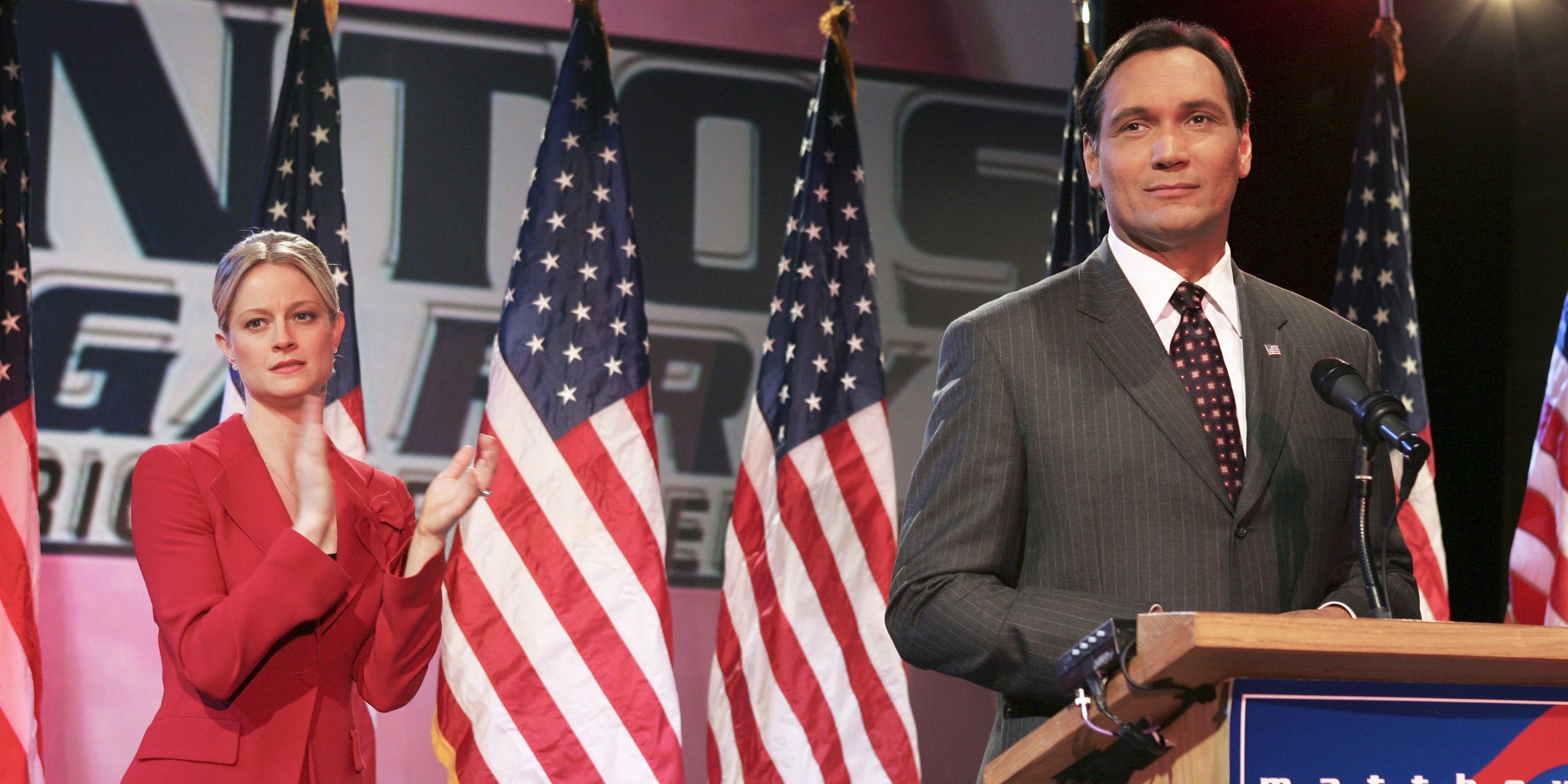 The show ran for long enough that President Bartlet's two terms in office came to a close, forcing his staffers to look to the future. Some of them found that future in presidential candidate Matt Santos, portrayed by Jimmy Smits (Star Wars, Dexter). Santos, though he only had two seasons to stretch his wings, was in some ways almost as nuanced a character as Bartlet.
Perhaps one of their greatest similarities – aside from a number of their staffers – was their relationships with their wives. Matt and Helen Santos (Teri Polo) had the same sort of supportive, but argumentative marriage as Jed and Abigail Bartlet. And the fans loved it.
8 Hated: Leo McGarry and Annabeth Schott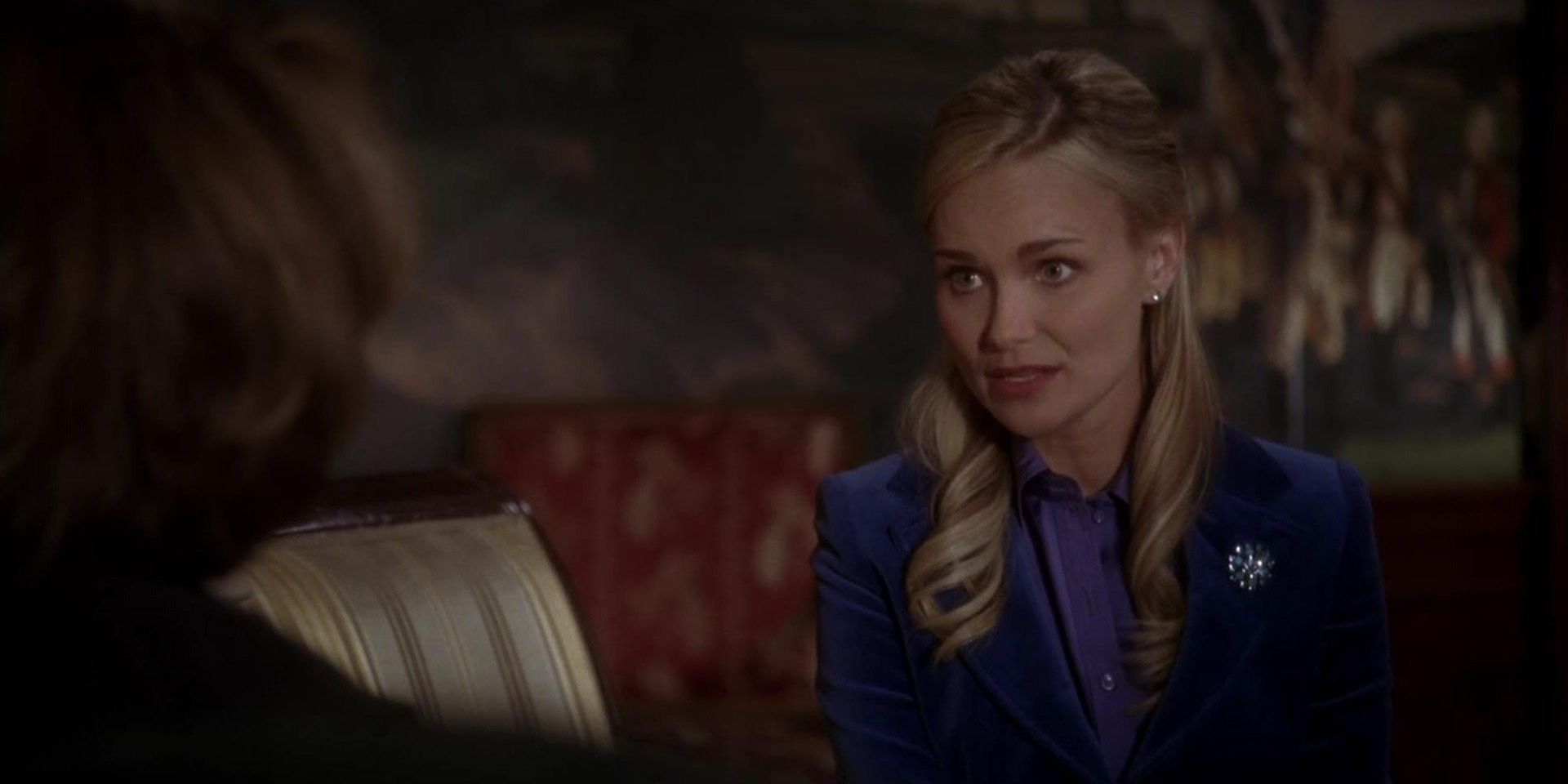 Kristin Chenoweth appeared on the show in seasons six and seven, portraying Annabeth Schott, Deputy Press Secretary for Media Relations at the White House, and later campaign staffer on the Santos/McGarry campaign. After C.J.'s promotion, she became an invaluable member of the team, but it was her odd relationship with Leo McGarry that many fans remember her for.
RELATED: The West Wing: 10 Storylines That Were Never Resolved
Though they were never actually together, there was a lot of strange flirting happening on screen that fans picked up on right away. And given that Leo McGarry (John Spencer) was much older than Schott, some viewers were understandably weirded out. But, perhaps due to Spencer's untimely death during filming for the final season of the show, the relationship never came to fruition.
7 Loved: Charlie Young and Zoey Bartlet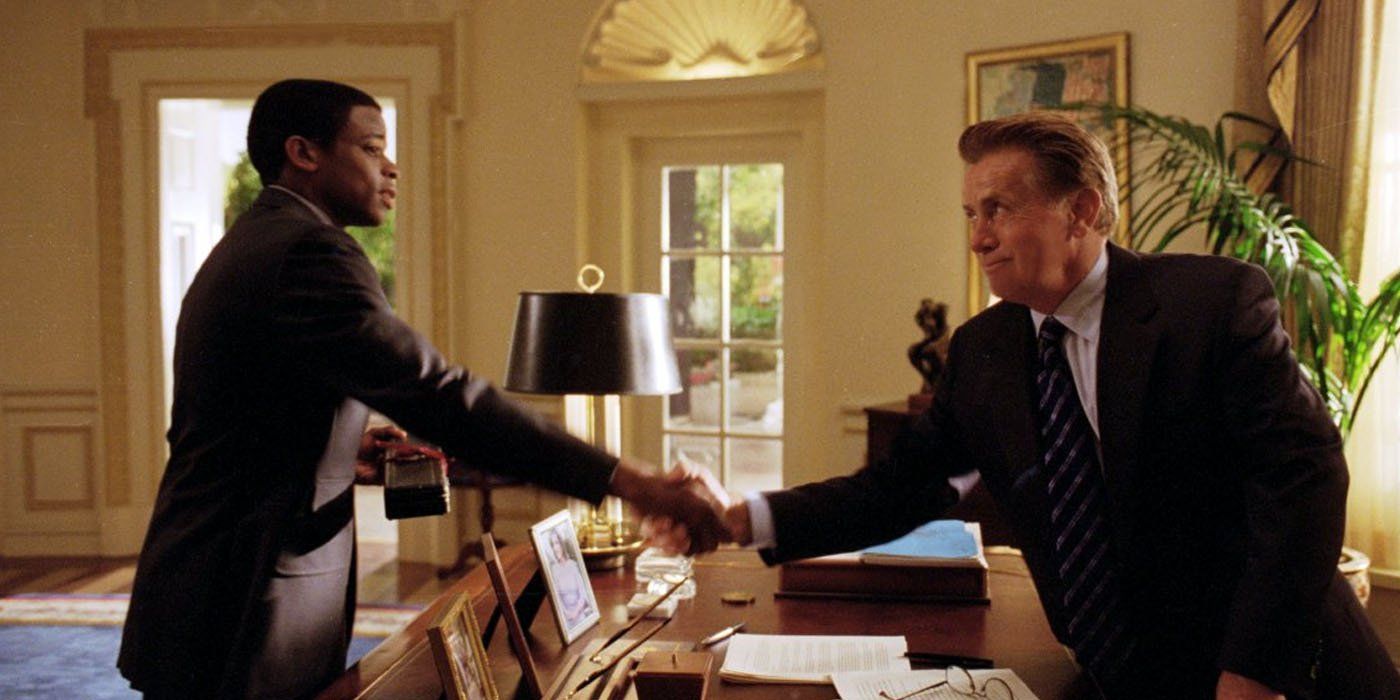 Charlie Young, played by Dulé Hill (Psych) was President Bartlet's body man for almost all of the show. This meant he had a close relationship with the nation's Commander in Chief – something that made for considerable drama, once he started dating the president's daughter, Zoey.
Zoey Bartlet was portrayed by Elisabeth Moss before her more recent breakout role as Offred in Hulu's The Handmaid's Tale. The most dramatic moment in Zoey's relationship with Charlie came in the end of season four, when she was kidnapped and held hostage for days.
6 Hated: Sam Seaborn and Mallory O'Brien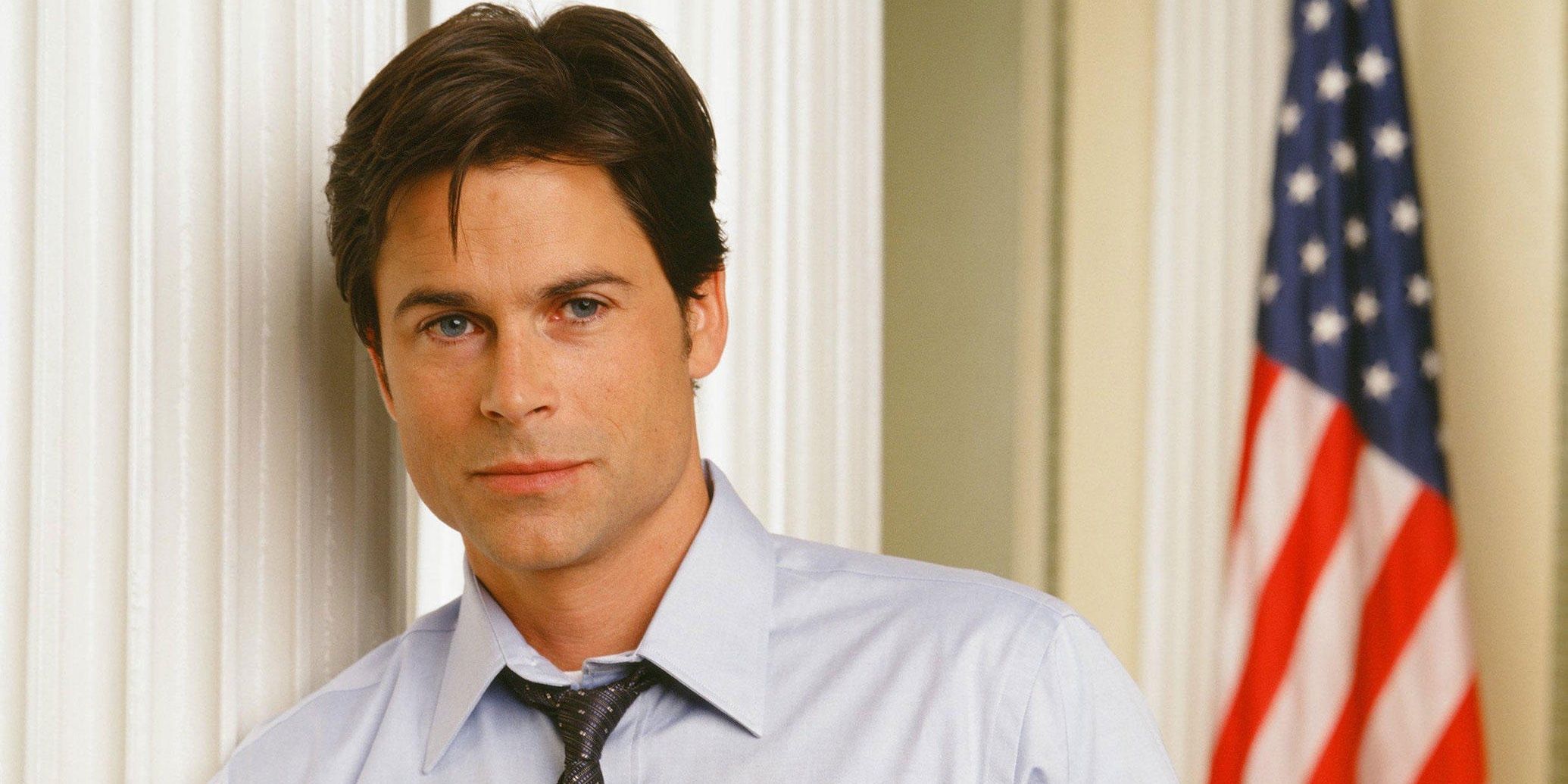 Rob Lowe's Sam Seaborn departed the show in season four, to return only briefly in season seven. During his time on the show, he was one of the most important characters, through which the audience saw the world of the White House and its daily operations. He also had his fair share of relationships, though none that really seemed to stick.
One relationship that fans didn't get on board with was his on-again, off-again thing with Leo McGarry's daughter Mallory O'Brien (Allison Smith). Though Sam was head over heels for Mallory, it was clear from the get-go that she just wasn't into it. Not a fun dynamic to have on screen.
5 Loved: Sam Seaborn and Ainsley Hayes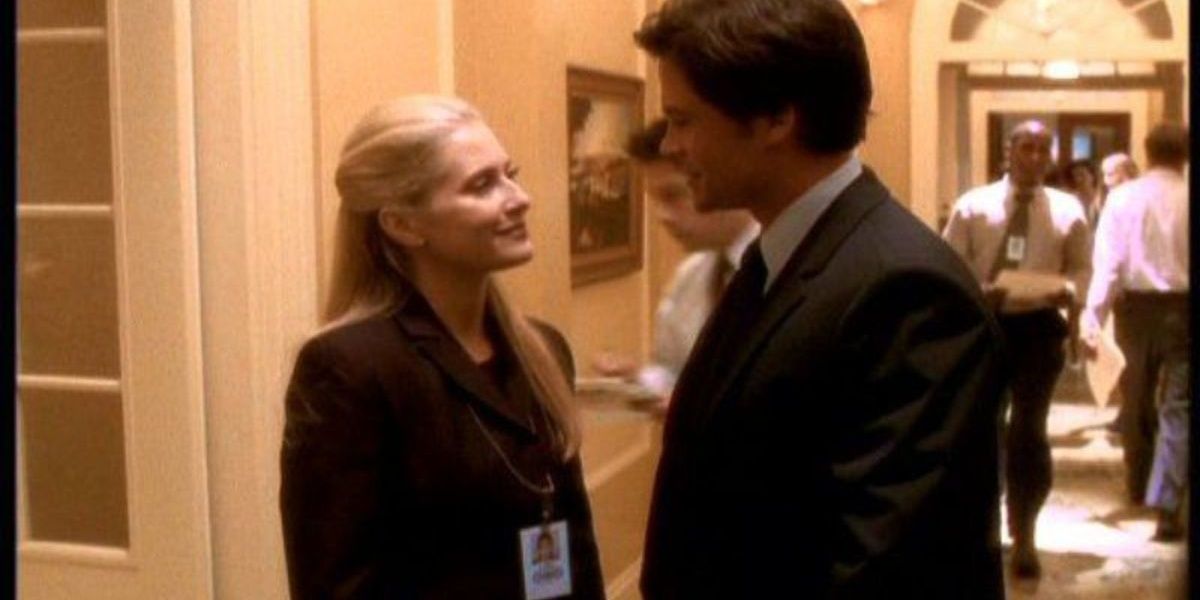 A more fun dynamic for Sam was his relationship with Ainsley Hayes (Emily Procter) from the White House Counsel's Office. Originally a right-wing pundit for the Republican Party, Ainsley came to the White House after being recruited by the president himself, who wanted more diverse points of view on his payroll.
Sam and Ainsley started out on the wrong foot, with a highly contentious relationship based on fundamental ideological disagreement. But as Ainsley suffered worse treatment at the hands of other staffers, Sam realized that he was being a bully, and they got along.
4 Hated: Josh Lyman and Mandy Hampton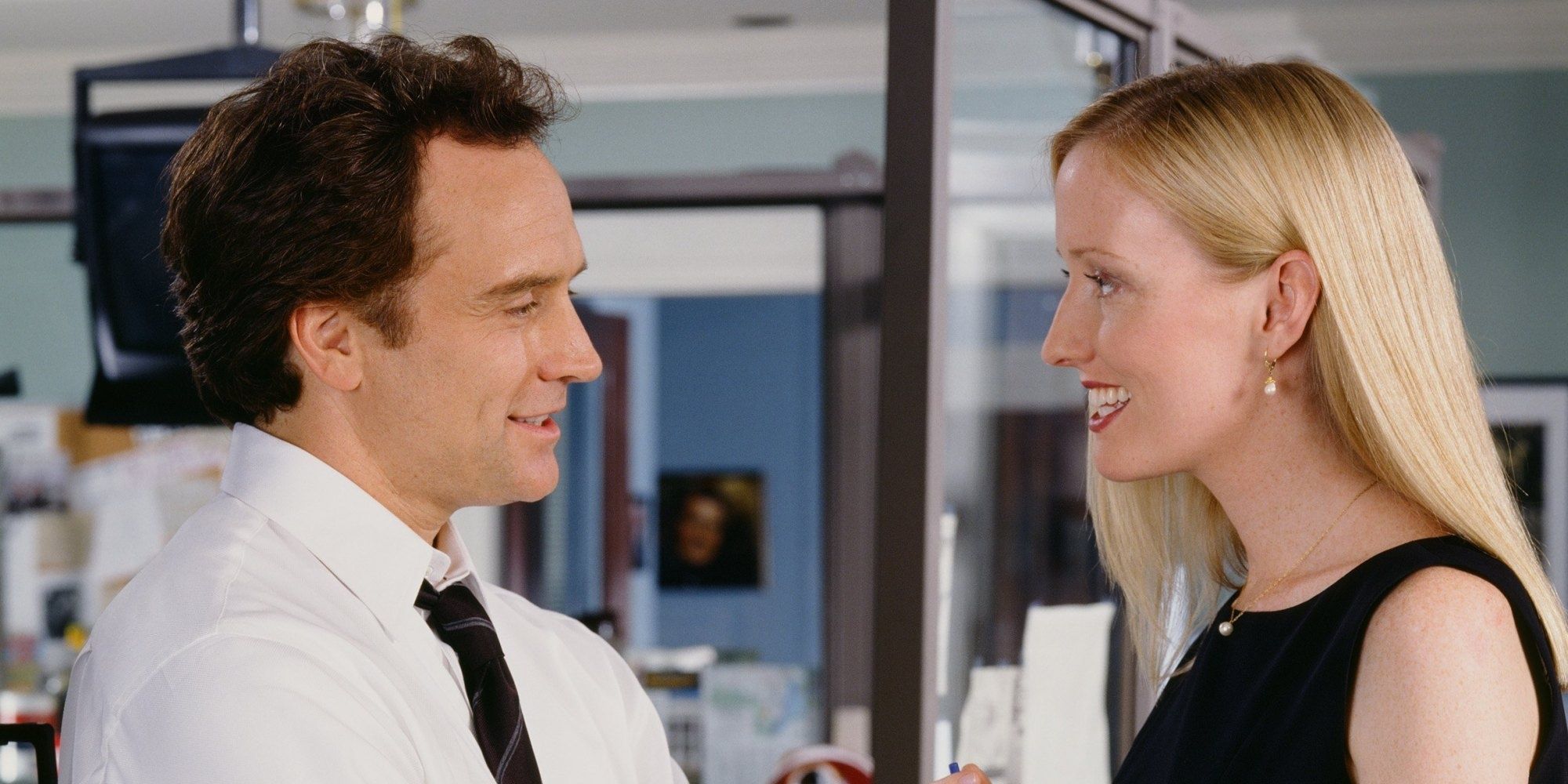 Since she only appears in season one, Moira Kelly's Mandy Hampton is probably best remembered for being the ex-girlfriend of series regular Josh Lyman (Bradley Whitford). She served as White House media consultant during her brief stint on the show, and often clashed with Josh on personal as well as professional matters.
Mandy's character just never quite fit with the rest of the cast – a fact recognized by series creator and showrunner Aaron Sorkin, who phased Mandy out of the first season before cutting her completely. And for many fans, she only stood in the way of what was important – Josh and Donna.
3 Loved: C.J. Cregg and Danny Concannon
There's nothing more dramatic than the press secretary hooking up with a member of the White House Press Corps. C.J. Cregg (Allison Janney) and Danny Concannon (Timothy Busfield) may never have officially gotten together until the seventh season, but their on-screen chemistry was more than enough to sustain fans through the long, hard winters of the first six seasons.
Though their jobs often created conflict between them, Danny never once wavered in his devotion to C.J. – not even when he disappeared from the series completely in seasons three and six. Truly a White House Press Briefing Room romance for the ages.
2 Hated: Donna Moss and Colin Ayres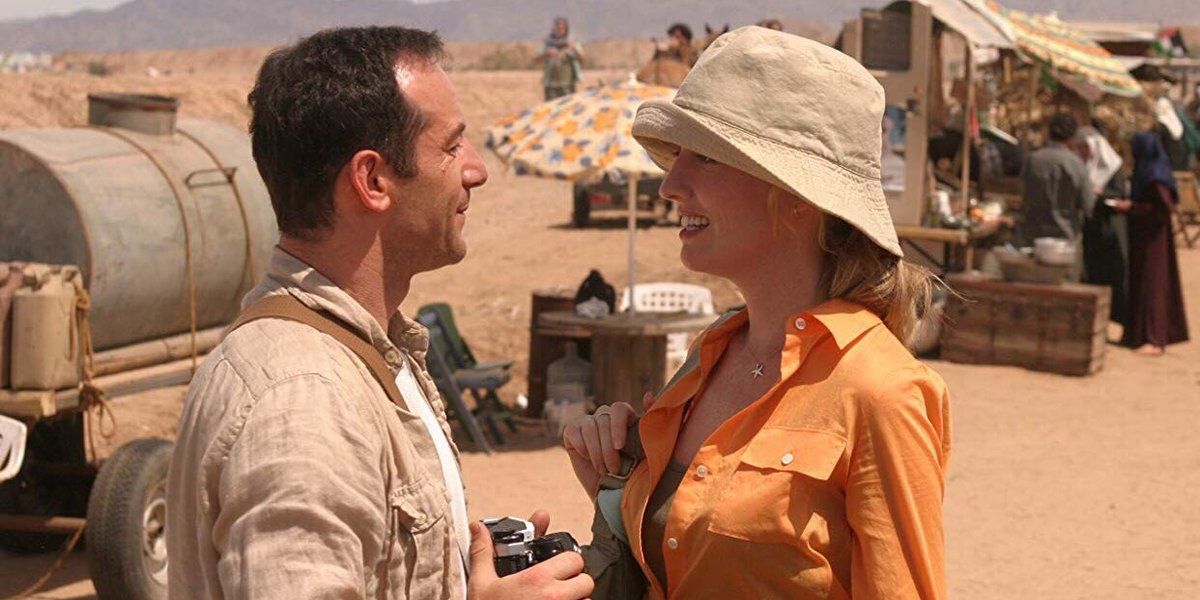 Colin Ayres (Jason Isaacs) is best remembered as that British photojournalist who got in the way of Josh and Donna during the "Gaza" arc. Though he was charming and rakish, and all the things one usually looks for in a potential small screen heartthrob, he appeared at exactly the wrong moment.
Isaacs himself has admitted to cursing his character's bad timing. Because just when Donna Moss (Janel Maloney) has been injured in a terrorist attack and Josh has rushed across an ocean to be by her side, Colin Ayres appears to, as his people say, "muck everything up."
1 Loved: Donna Moss and Josh Lyman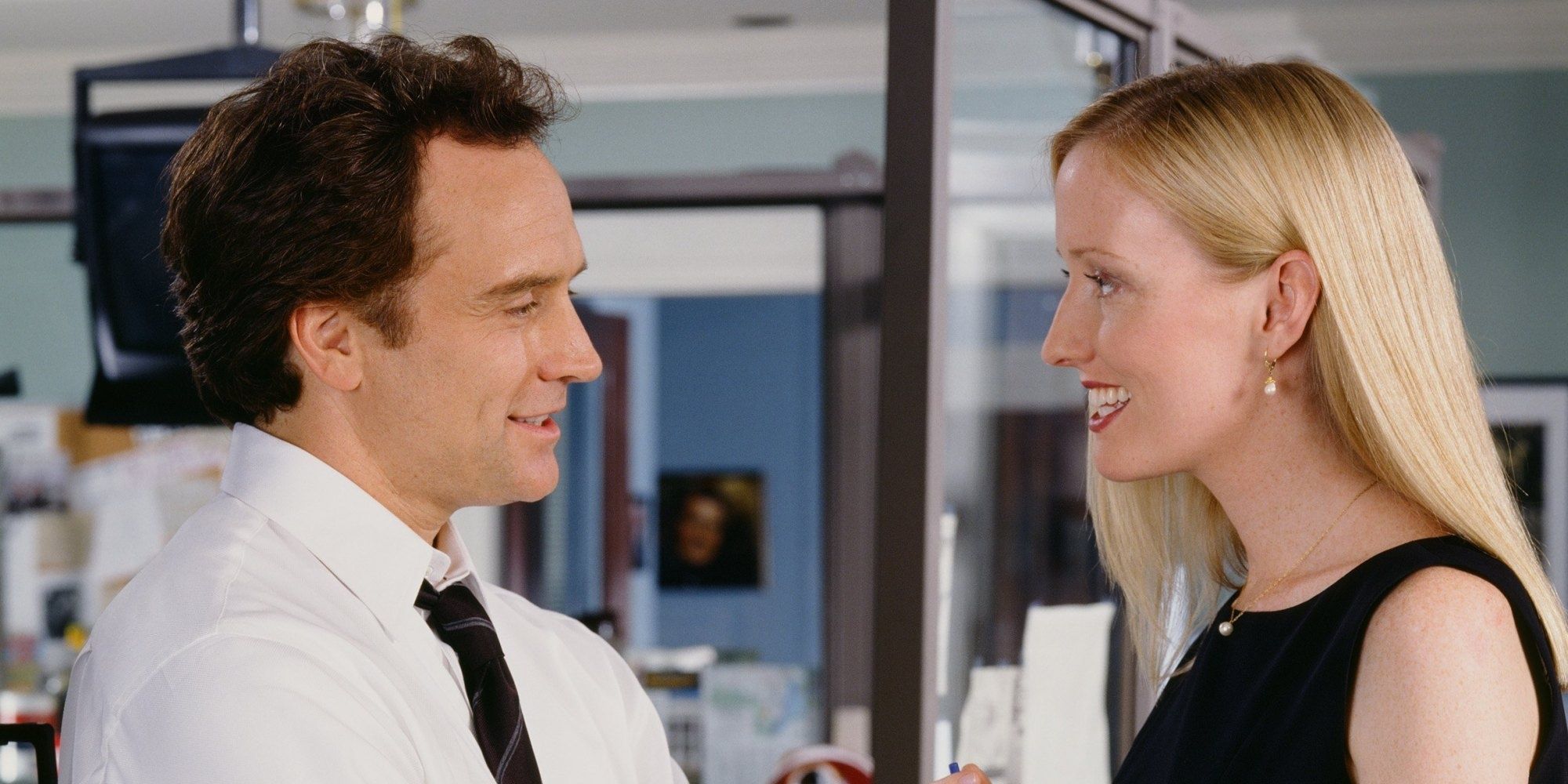 Though Sorkin may not have intended it when he sat down to write the first-ever episode of The West Wing, the relationship that would come to define the entire series was the one between Deputy Chief of Staff Josh Lyman and his assistant Donna Moss.
Donna and Josh were there for each other through all seven seasons, through grievous injuries and national emergencies, late nights and early mornings, sickness and health, thick and thin. When they finally realized their feelings in the last season, it felt more like an inevitability than a surprise – at least for fans, who'd been waiting seven long years for Josh and Donna to become a reality.
Link Source : https://screenrant.com/the-west-wing-relationships-fans-loved-vs-hated-kate-harper-will-bailey/