Tim Drake Officially Admits He Wants To Be Batman After Bruce
In the past, Tim Drake has made it explicitly clear that he doesn't want to be Batman, but now he's flat-out admitted that he would take the gig!
You Are Reading :Tim Drake Officially Admits He Wants To Be Batman After Bruce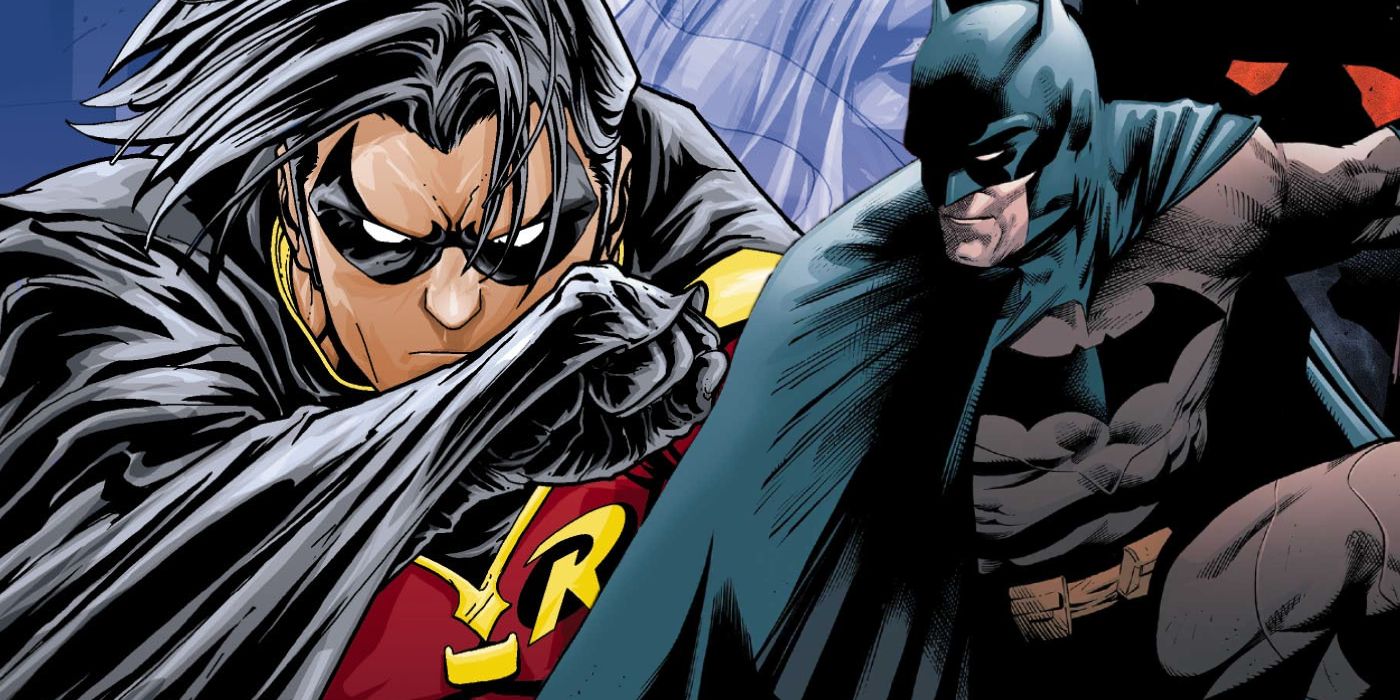 Warning: Spoilers for Batman: Urban Legends #6!
In the past, the third Robin, Tim Drake, has explicitly stated that he doesn't want to become Batman, and now, after some new (but totally unsurprising) bisexual developments for his character, it seems he's changed his mind entirely on the matter! It's a welcome idea for fans to be sure, and one that shows just how far Tim has come in recent years as a staple character in Batman's extended Bat-Family.
Admitted at the tail-end of the Tim Drake-centric Batman: Urban Legends #6 story titled "Sum of Our Parts: Chapter 3," by Meghan Fitzmartin and Belen Ortega, Tim has gone through a lot as of late both personally and as a hero. Rescuing his close friend and new potential love interest, Bernard, from the usual scum of Gotham City, Tim has a lot of questions bouncing around his head about who he is, what he's doing, and most importantly, who he wants to be.
Finally figuring out some answers to these questions after successfully saving the day, Tim not only decides to explore his bisexual feelings but also resolutely tells readers that, "I want my family to be safe. I want the mantle," giving Tim solid and sure intentions as to what he wants for himself moving forward. Obvious that he'd like to keep his family safe, it's the second comment that sees Tim talk about wanting the "mantle" — easily assumed to be the role of Batman — as being the one reveal that's more surprising than anything.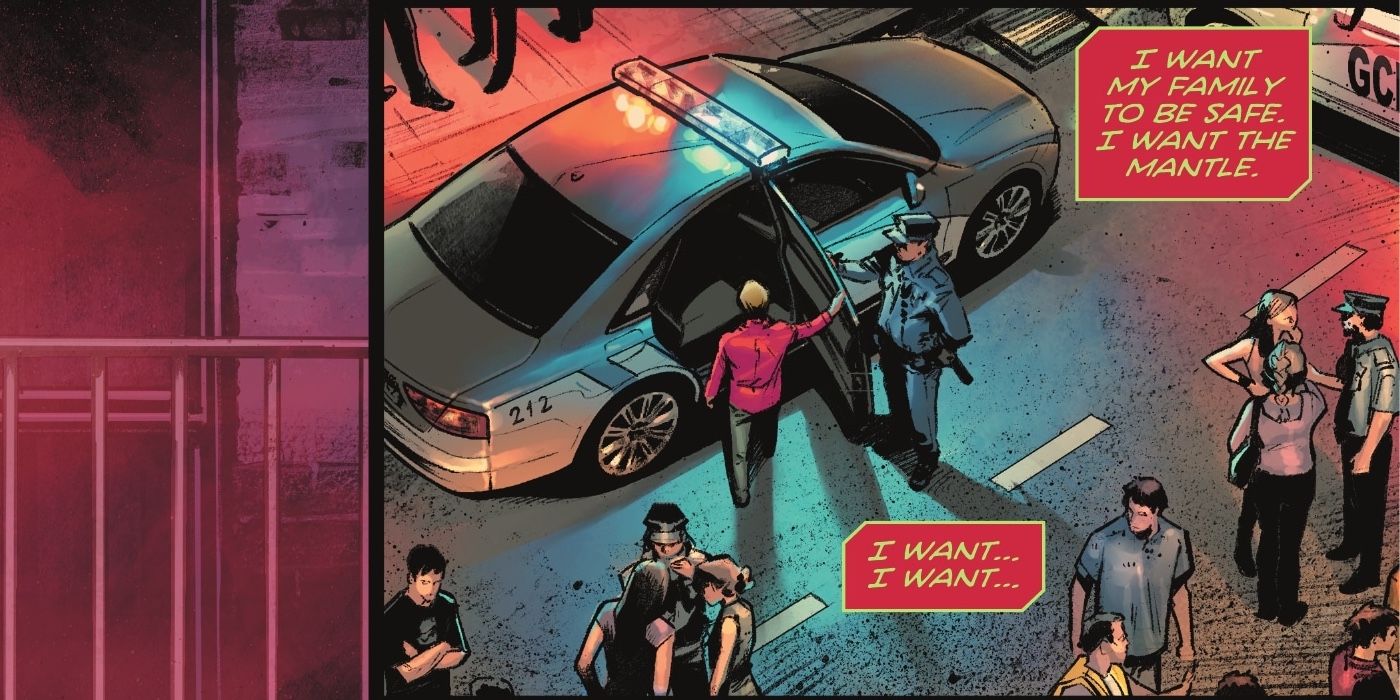 Specifically telling readers in the past that his sole desire is to help Batman fight his war against crime while doing his part as his partner, Tim is not only considered the smartest and most tactically savvy Robin of them all, but is also usually seen as the definitive Robin by fans ever since his 1989 debut. In fact, in DC's recent Future State event, Tim is shown to still be going strong as Robin in Gotham's near future, further solidifying his desire not to become Batman, and, after learning about another potential future where he becomes a murderous, gun-wielding Dark Knight, is convinced that becoming Batman is a bad idea entirely.
More or less handled in increasingly odd half-measures by DC since Damian Wayne took over the mantle of Robin, Tim Drake has felt aimless as of late, only more recently coming into his own again as a character and important hero. And now with the thought that Tim might try to actively pursue becoming Batman (as he did in his quest to become Robin), he has suddenly been given a new purpose as a hero of Gotham, something that will no doubt do wonders for the character in the long run.
So although Tim hasn't cared for becoming Batman in the past, his new outlook on life has changed his mind to a point that he can admit he isn't opposed to the idea. The mantle of Batman may still currently rest on Bruce Wayne's shoulders, but within the greater tapestry of the DC Universe, anything can happen, and now that Tim Drake has officially thrown his hat into the bat-conversation, the possibilities for him are infinite!
Link Source : https://screenrant.com/tim-drake-robin-wants-batman-mantle-bruce-wayne/