Twitch Streamer Sodapoppin Destroys Rare Pokemon Card Box
In a live stream meant to condemn the recent trend, Twitch streamer Sodapoppin destroys a box of vintage Pokemon cards valued at $20k.
You Are Reading :Twitch Streamer Sodapoppin Destroys Rare Pokemon Card Box
Category : Pokemon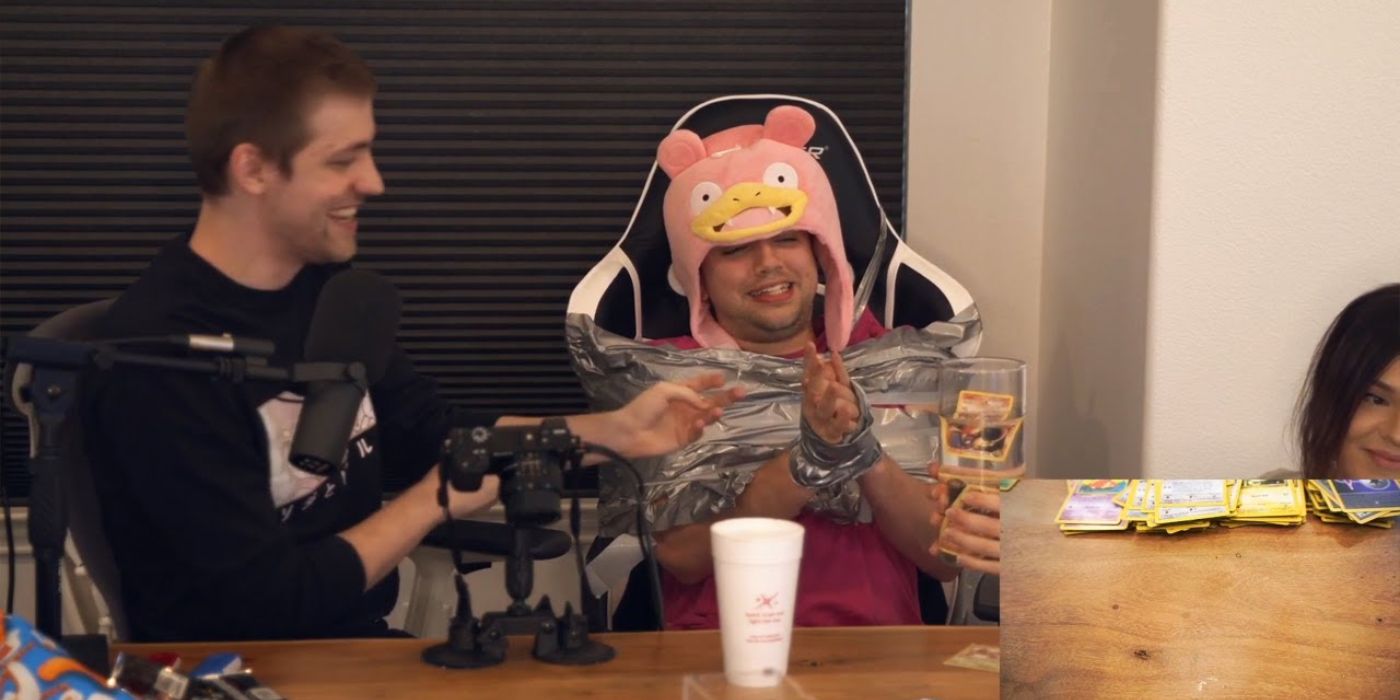 As if fans have been transported back to 1999's Pokemania, Pokemon cards have been all the rage lately, especially on platforms like YouTube, Twitter, and Twitch. People have recently discovered some of the value that certain mint-condition Pokemon cards can hold, resulting in all kinds of content creators purchasing rare cards and even opening packs of cards in videos and live on stream.
Some of the most popular sets of Pokemon cards to go viral recently include newer sets like Vivid Voltage and Champion's Path, and most importantly some of the oldest sets, such as the original Base Set, Jungle, and Team Rocket. And while mint condition cards both old and new can be graded by card grading service PSA to further ascertain their value, some boxes of Pokemon cards can be purchased for outrageous amounts of money, and it seems that some content creators have had enough of individuals blowing their money on rare Pokemon cards.
Yesterday, during one of his livestreams, Twitch streamer Sodapoppin decided to destroy a box of vintage Pokemon cards, worth roughly around $20k. The popular streamer got very creative with the ways in which he destroyed cards from the vintage Team Rocket set, such as dropping a holographic Dark Charizard card into a glass of lubricant, and using The Boring Company's flamethrower to light up a holographic Dark Slowbro card.
It's worth mentioning that Sodapoppin's Pokemon card destruction didn't stop there, as the streamer also dropped a rare holographic Dark Raichu card valued at $5k into a glass of lubricant, took a lighter to a Dark Vaporeon card, and slammed a thick deck cards on the table and recklessly shuffled them, undoubtedly damaging the edges of the cards. Sodapoppin had some fun with his friend and fellow streamer, Mizkif, as well, who has been a particular fan of the recent Pokemon card opening trend. Sodapoppin and company proceeded to tape Mizkif to a DXRacer gaming chair and forced him to watch as Sodapoppin spun a custom-made wheel of destruction, and even made Mizkif assist in the destruction of some of the rare cards. The reactions from Sodapoppin's fans both on Reddit and Twitch are a mixed bag of both unabashed enjoyment and sheer terror.
With the next expansion of the Pokemon Trading Card Game coming in February of next year, the bizarre comeback of Pokemon cards is sure to last a bit longer. And although Sodapoppin made it clear that the point of this essentially $20k stream was to mock the trend and condemn it for being like gambling made for children, there's no denying that this stream was painful to watch for some.
Source: YouTube
See more : PokemonWe