Walking Dead Season 11 Images Show Zombies Taking Over a Train
New images released by AMC provide a sneak peak into the final season of The Walking Dead, including a hoard of walkers in a subway car
You Are Reading :Walking Dead Season 11 Images Show Zombies Taking Over a Train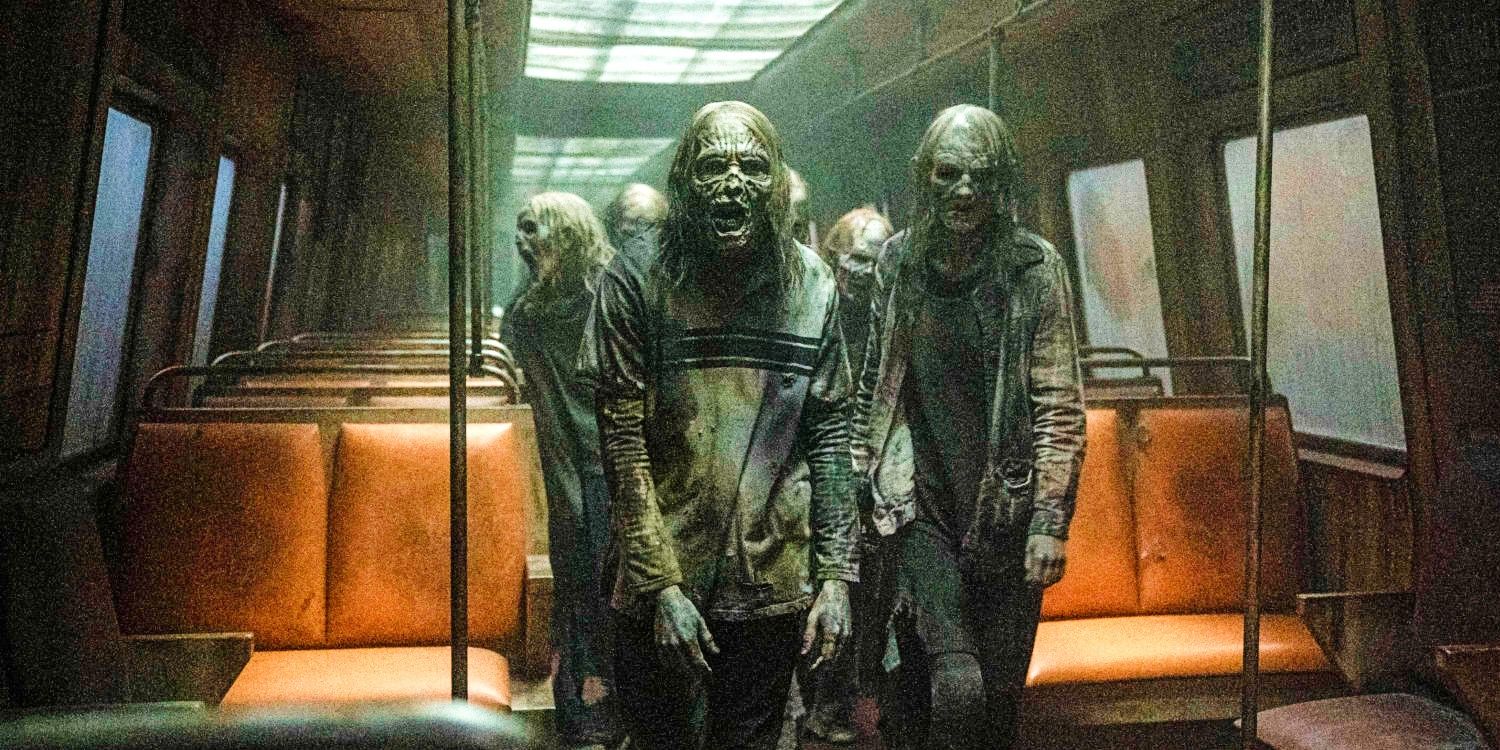 Four new photos released by AMC are giving fans a sneak preview of The Walking Dead's final season. The eleventh and final season is set to premiere on August 22. It will run for 24 episodes split into three 8-episode blocks according to AMC. Over the course of its run, the show has been known for gruesome imagery, fan-favorite character deaths, and incredible plot twists. Though ratings have dwindled as the seasons continued, The Walking Dead has been able to maintain a dedicated fanbase who look forward to seeing the final season.
Season 10 saw the defeat of the Whisperers, the return of Maggie, and the exile (and near immediate return) of Negan. Looking forward to season 11, the characters must now contend with the tensions within the group as well as the fall out of the Whisperers attack. In the first batch of images for The Walking Dead season 11 released by AMC, viewers got to see Maggie reuniting with her old friends, Rosita back in action, and Negan going ham on a Walker. There was also a Walking Dead season 11 synopsis, which states that one of the biggest issues facing the community of Alexandria will be food. Their supplies have been ransacked and their numbers are growing as the people of Hilltop and Maggie's group are moving in.
The new images released by AMC shed some light on this conflict, showing the characters back out in the world, possibly searching for food and supplies. One image shows a large group of people walking through what looks to be a subway tunnel, while the next one shows at least 6 walkers making their way through a deteriorating subway train. A third image shows Carol, Kelly, and Magna in the woods, possibly searching for Connie who went missing last season. Though fans know that Connie survived the cave in, her friends do not. The fourth image shows Eugene, Yumiko, Ezekiel, and Princess sitting at a table surrounded by chain-link fencing, suggesting that they are still being held by the Commonwealth.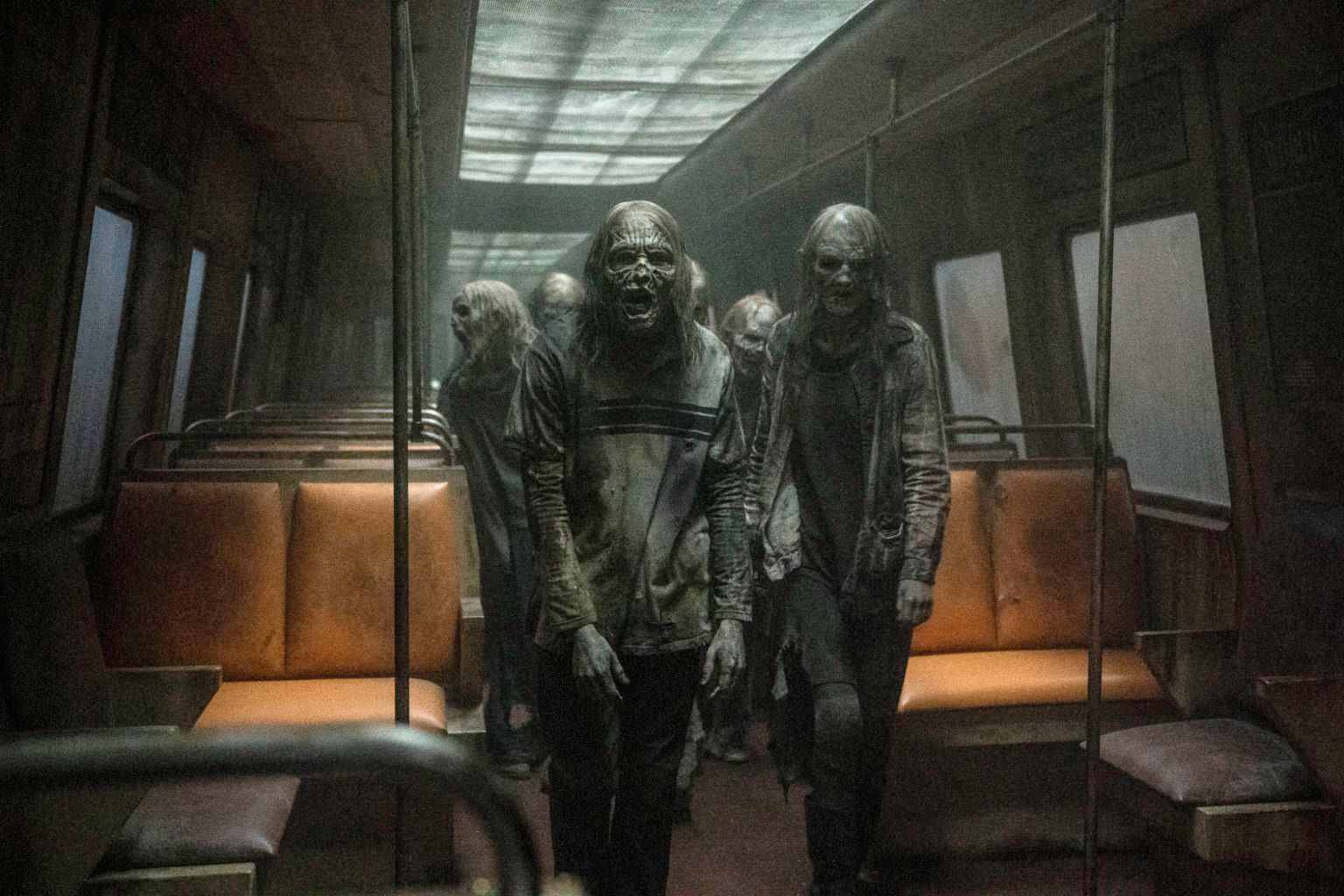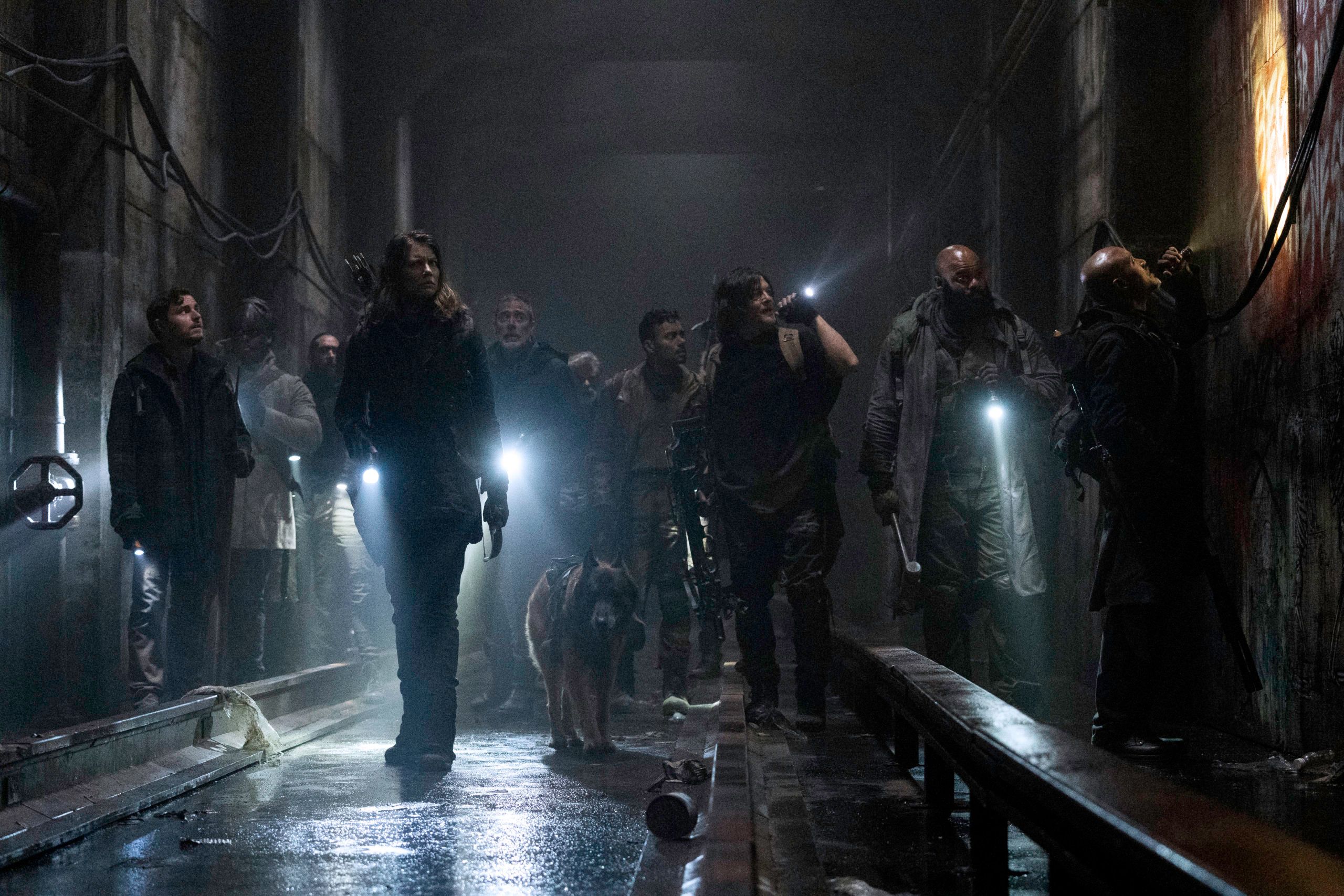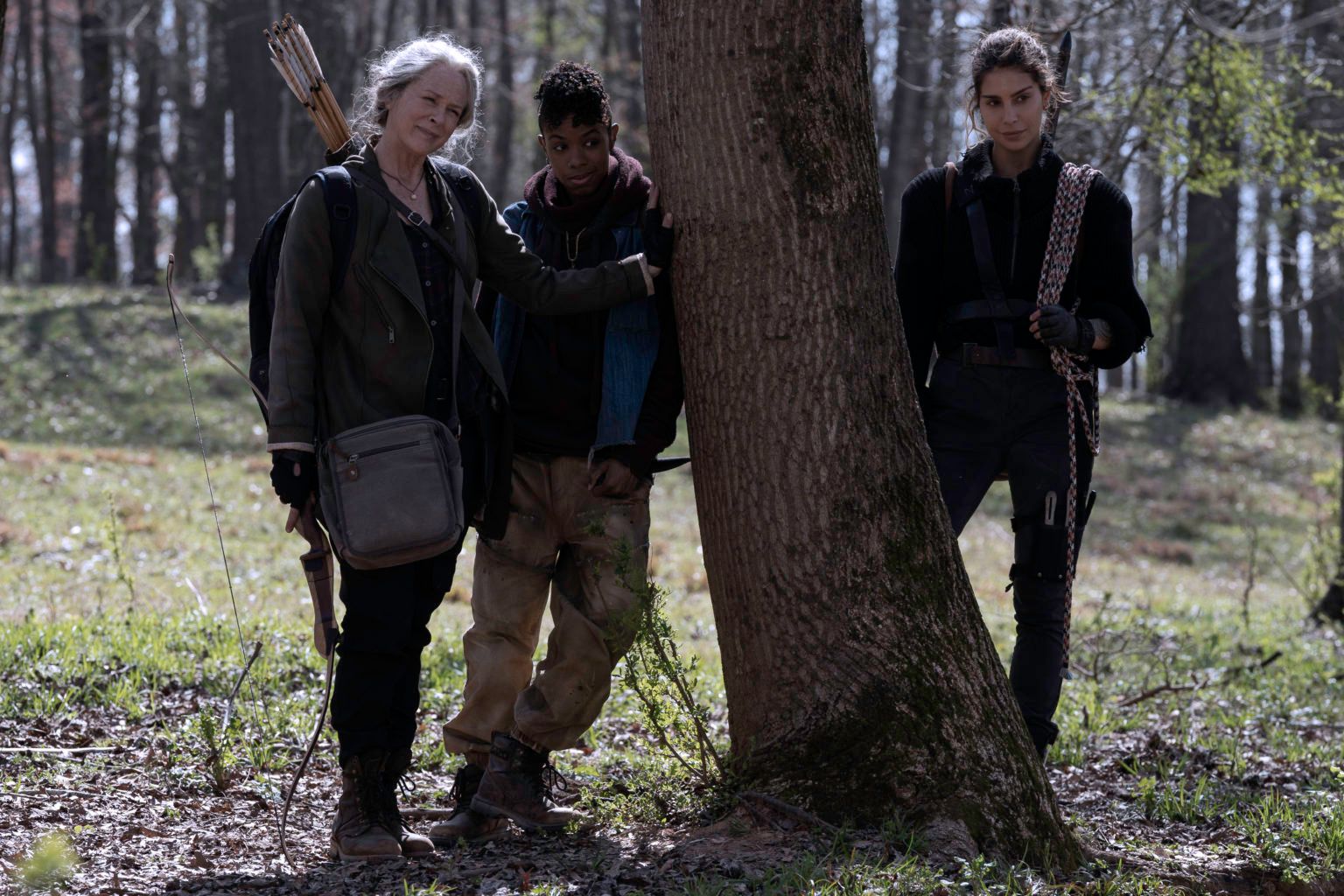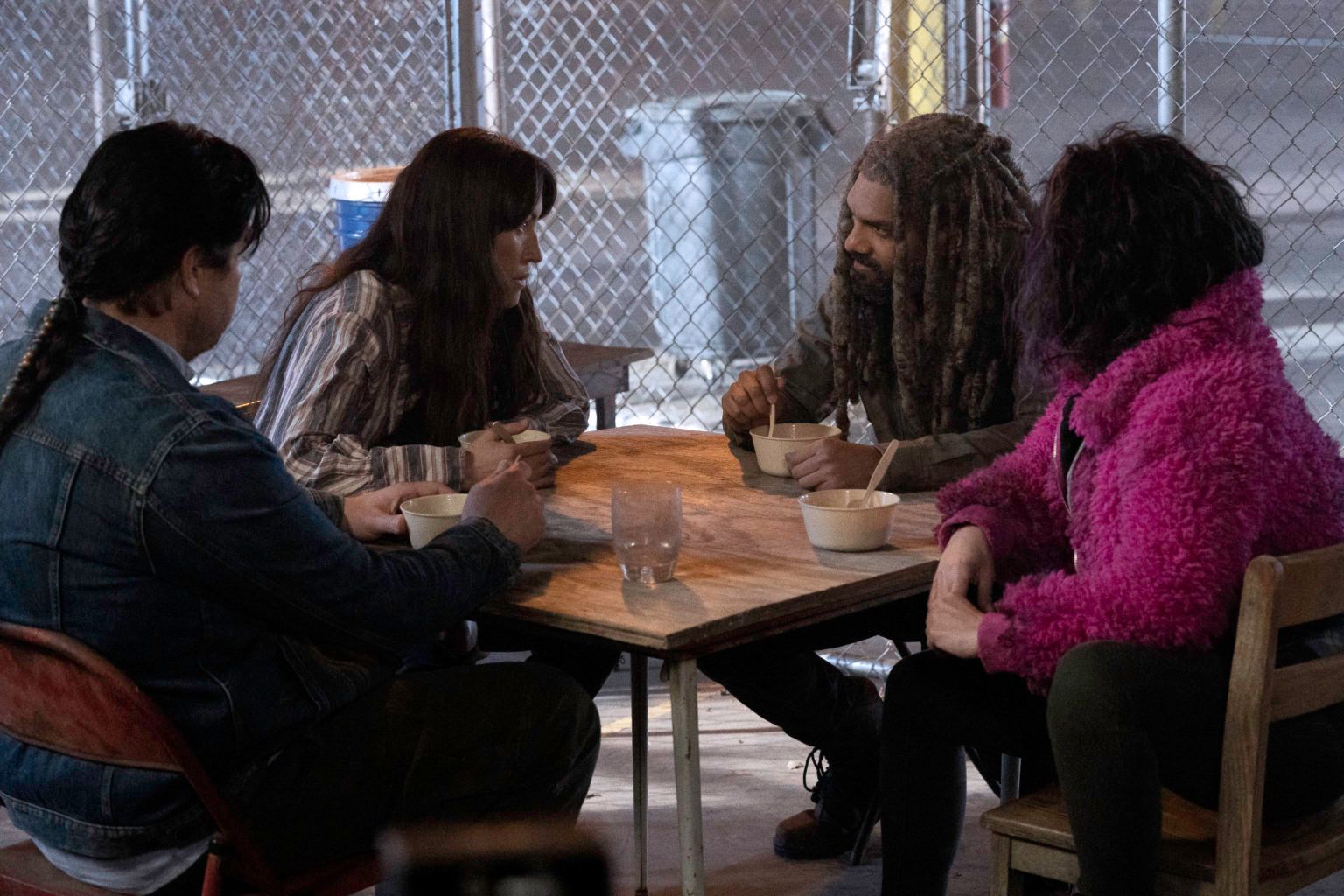 One interesting thing to notice from the image in the subway tunnel is the fact that Maggie and Negan seem to be working together. After Negan brutally murdered Maggie's husband, it seemed like there would never be a way for them to reconcile, but perhaps they are now facing a force so great that Maggie has to put her hatred aside in order to survive. Though showrunners have confirmed that Maggie's story arc will not be completely defined by Negan, their history promises some tense scenes to come.
While The Walking Dead may be coming to an end, there is still plenty of content to look forward to, both in the upcoming season and in the spin offs. Alongside Fear The Walking Dead which is on its 6th season, audiences can soon sink their teeth into The Walking Dead: World Beyond, the Rick Grimes led movies, and a Daryl and Carol spinoff. Other actors, including Jeffery Dean Morgan (Negan), have played coy about their characters' futures, suggesting that this season will not be the end of many fan favorites.
Link Source : https://screenrant.com/walking-dead-season-11-images-zombies-carol-ezekiel/