Wonder Woman & Nubia Prove They're DC's Next Dynamic Duo
DC's Wonder Family has been gaining steam, and with The Trial of the Amazons upcoming, Nubia and Wonder Woman could be DC's next power couple.
You Are Reading :Wonder Woman & Nubia Prove Theyre DCs Next Dynamic Duo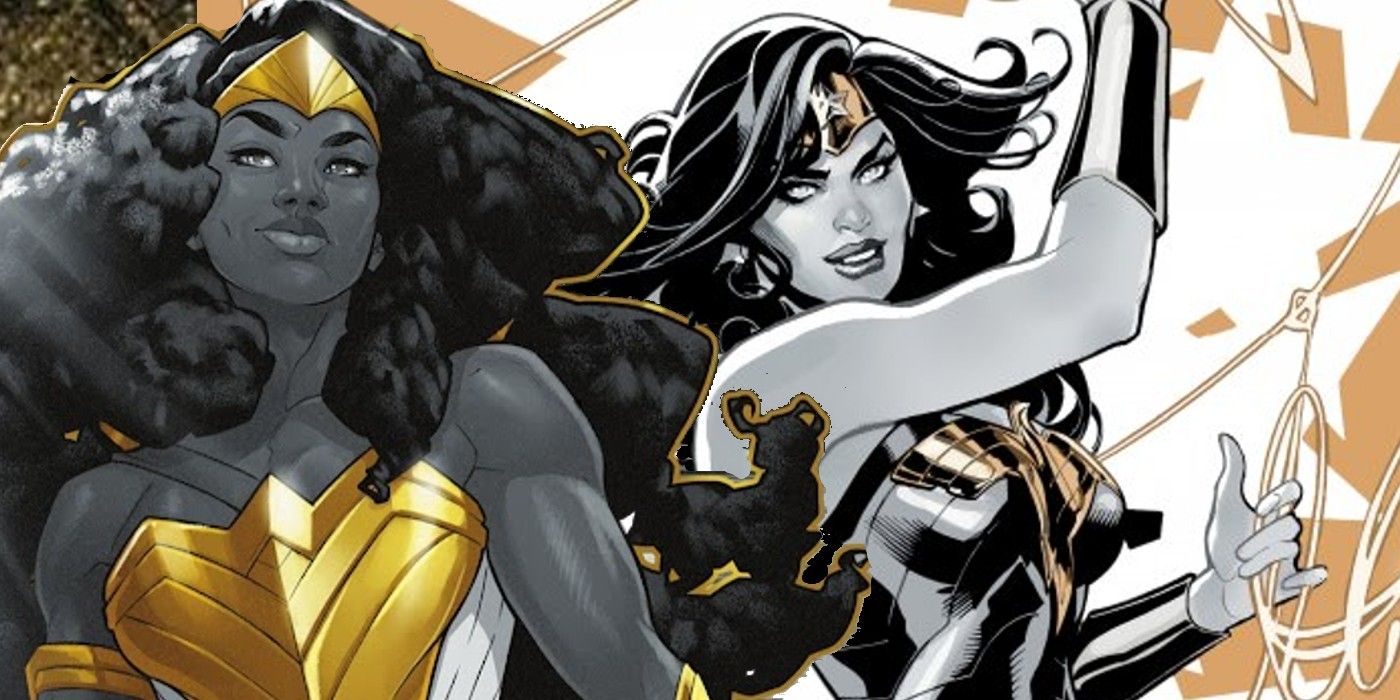 A team-up between DC's Wonder Woman and Nubia has given fans a taste of what could come in the future. Wonder Woman: Black & Gold #6 features a story in which the two Amazon sisters pick a fight on Mount Olympus. While this is just a small taste, it definitely bodes well for what could be coming soon in DC's comic universe.
Wonder Woman: Black & Gold #6 is the final issue of the limited anthology series which has brought together comic creators to tell new short stories about Wonder Woman. It has incorporated numerous past eras and elements while also giving glimpses of what could be coming next. With The Trial of the Amazons ahead and a new era underway, there is a lot to be excited about, particularly where Nubia is concerned.
The story "Fresh Air in Philly" has the creative team of Dr. Sheena C. Howard, Jamal Campbell, and Pat Brosseau. Within it, Diana is facing off against Poseidon, who is threatening humanity thanks to the effects of pollution they have caused. She is quickly joined by Nubia, who proves to be a very effective partner, and considering their backgrounds, it is no wonder why. The real questions are: why has this team-up taken so long to arrive and when will it happen again?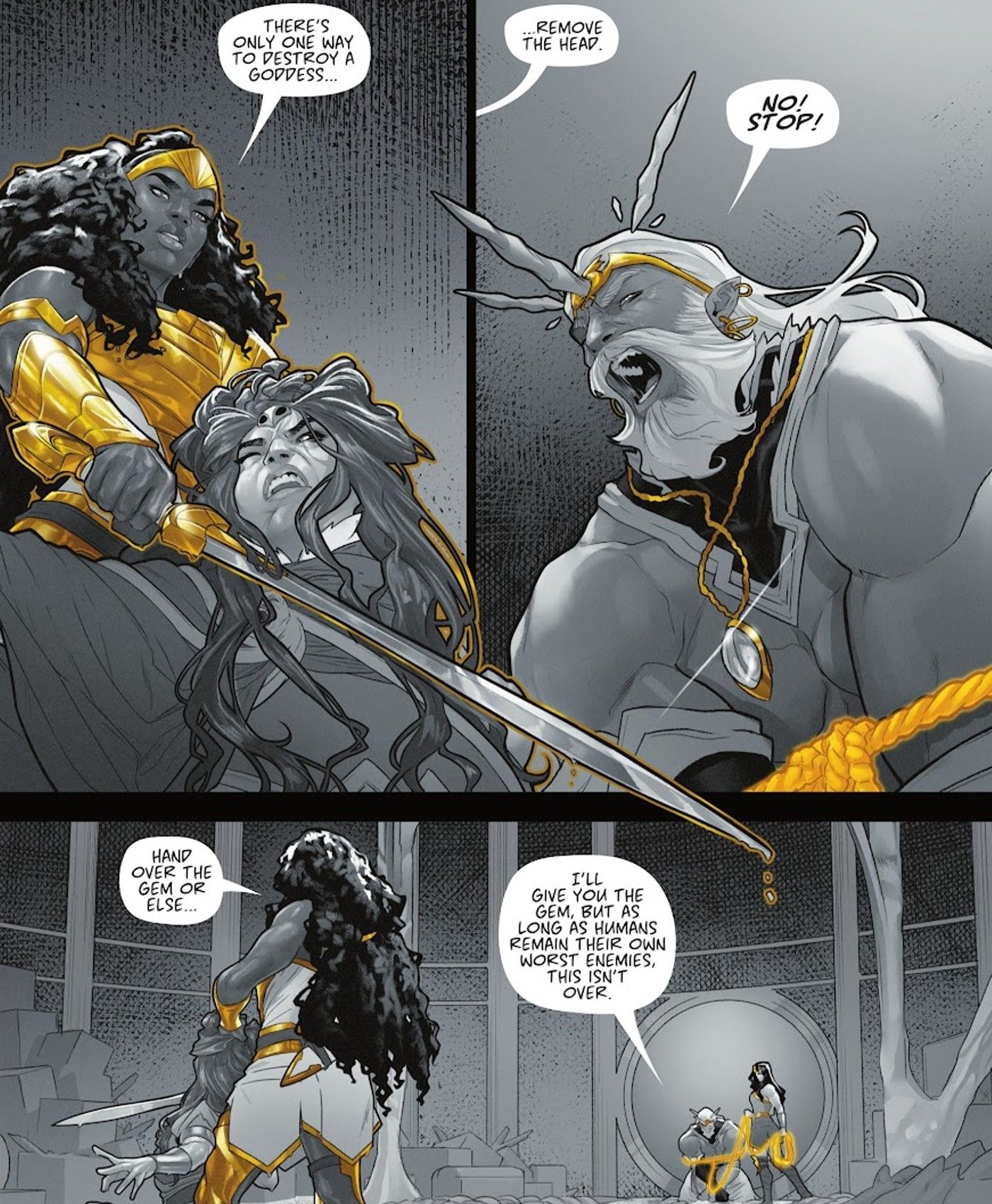 Nubia and Diana were both trained on Themyscira and they are both champions, despite having had different missions. Nubia was tasked with guarding Doom's Doorway, while Diana went to the world of man and became a member of the Justice League. However, as of late, Nubia has been playing a more prominent role – especially after Diana's death following Dark Knights: Death Metal. In this issue, it is clear that these Wonder Women are a fantastic team. They come to each other's assistance when needed, effectively stay out of each other's way when needed, and succeed in stopping their opponents. Diana and Nubia also banter with one another, without making their fight into a hostile competition – which could easily happen with an ally like Artemis.
Now that Diana has returned and with The Trial of the Amazons looming ahead, it seems likely that Nubia and her sister could partner up again soon. This is a partnership that should occur more regularly, particularly since every major Amazon is presently available to tackle the challenges of the future. Diana has returned, Nubia is no longer solely at Doom's Doorway, a new faction of Amazons has risen, and Hippolyta no longer has to replace her daughter in the Justice League. The sisterhood between Nubia and Diana is apparent in their recent interactions and they are easily two of Themyscira's most skilled warriors. Now is the time for Nubia and Wonder Woman to truly join forces and become regular allies.
Link Source : https://screenrant.com/wonder-woman-nubia-power-couple-dc/