Yellowjackets: Why The Reviews Are So Positive
Yellowjackets is a bold new thriller tying together teen drama, horror, and supernatural mystery elements. Here's why it has good reviews so far.
You Are Reading :Yellowjackets Why The Reviews Are So Positive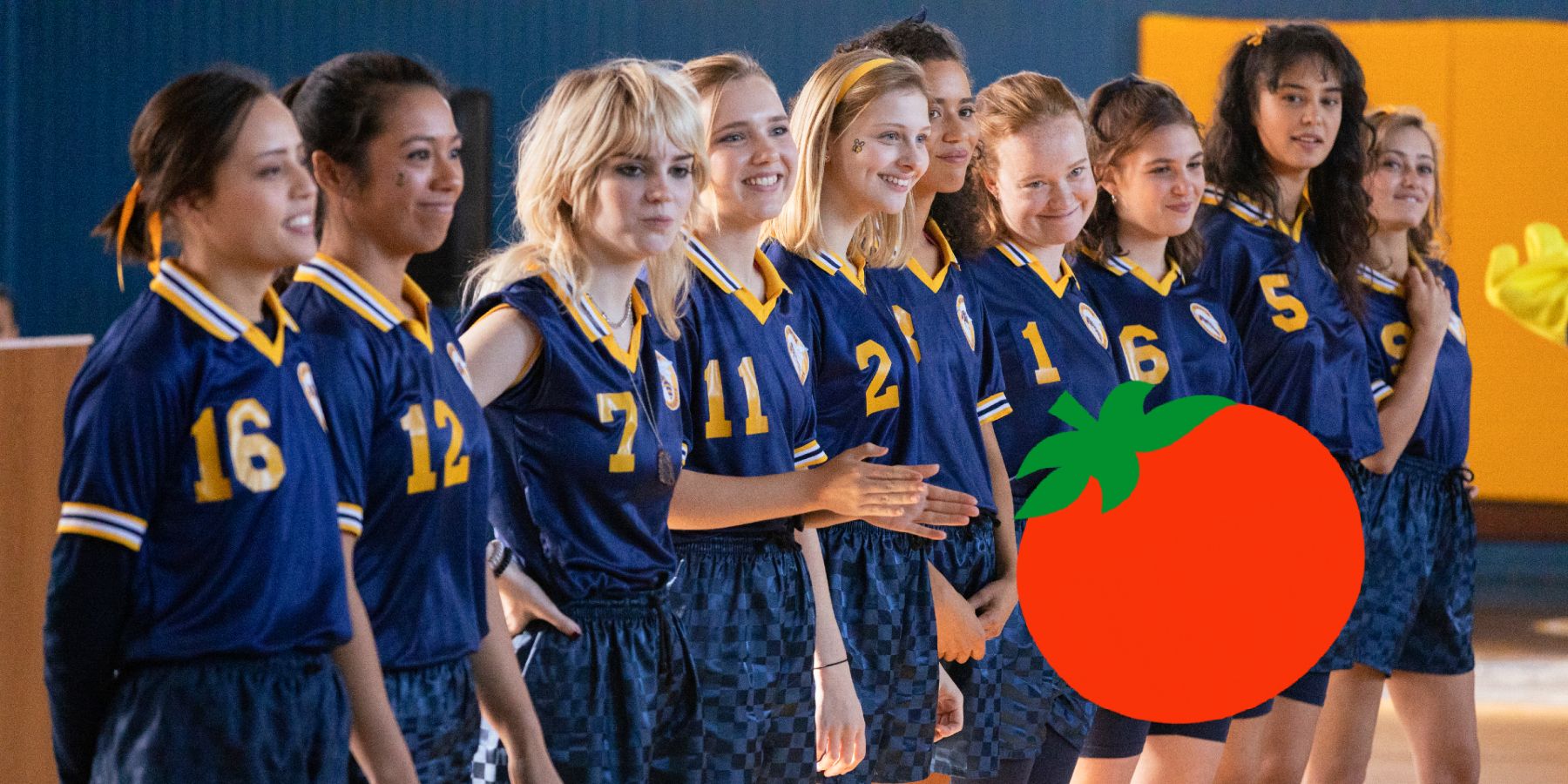 With its pilot episode debuting on November 14th, Yellowjackets has already had soundly positive reviews. Much of that stems from the core cast headlined by names like Melanie Lynskey, Tawny Cypress, Ella Purnell, Christina Ricci, and Juliette Lewis. The teen drama/mystery thriller created by Ashley Lyle and Bart Nickerson airs weekly on Sundays on Showtime and can also be streamed through Showtime partners like Amazon Prime.
Yellowjackets capitalizes on a couple of tried and true TV trends from decades ago and more recently while also adding its own unique zest. The series follows the story of a high school girls' soccer team, the Yellowjackets, who get in a plane crash in the Canadian wilderness on their way to Nationals in 1996. Based on the scenes revealed in the pilot, the situation swiftly turns Lord of the Flies from there. This should sound familiar: it's nearly the same premise as ABC's megahit Lost, which ran from 2006 to 2010. A big difference is a cast being comprised almost exclusively of teenage girls, which Amazon's The Wilds did in 2020. However, what sets Yellowjackets apart from both Lost and The Wilds is its distinct dual setting of 1996 and 2021 and its exploration of how the main characters continue to be haunted by their experience almost 30 years later. That, and what looks to be an intense level of ritualistic cannibalism in Yellowjackets episode 1.
With a concept that evokes TV classics and a vibe that's contemporary and fresh, Yellowjackets season 1 seems to be setting itself up for success. Yellowjackets' reviews have been primarily positive thus far, coming in at Certified Fresh on Rotten Tomatoes, with an aggregate critic score of 100%, though that's out of only 23 reviews so far. Yellowjackets' positive reviews tend to point out many of the same characteristics. The show is wild and messy, full of different genres and storylines, yet most critics praise this boldness as a source of intrigue and fun. Yellowjackets is able to render both its teen drama and horror/thriller components convincingly by playing on the surprising similarity between the two genres and balancing its adult storyline as well by offering a thoughtful portrayal of how different characters are shaped by trauma. Here's what some of the good reviews have to say:
Vox:
"[Yellowjackets] goes so hard that even when it stumbles, it plows ahead so relentlessly that you have to admire its gumption nonetheless."
TIME Magazine:
"What makes this patchwork of styles, tones and time periods hang together is the thread of psychological realism that runs through every scene… Yellowjackets never stops digging through the particular baggage that teen girls bring into a state of nature."
Variety:
"[Yellowjackets] blends teen tropes, horror, and psychological drama with a confidence that makes it hard to stop watching, even at its most gruesome."
Roger Ebert:
"The metronome on this show ticks between character development on one side and plot twists/revelations on the other with such a fantastic rhythm that it becomes mesmerizing. Even at its most extreme (and it gets pretty extreme), it holds together."
The New York Times:
"The beauty of "Yellowjackets" is how its portrayals of its characters as teens and grown women add up to a greater whole."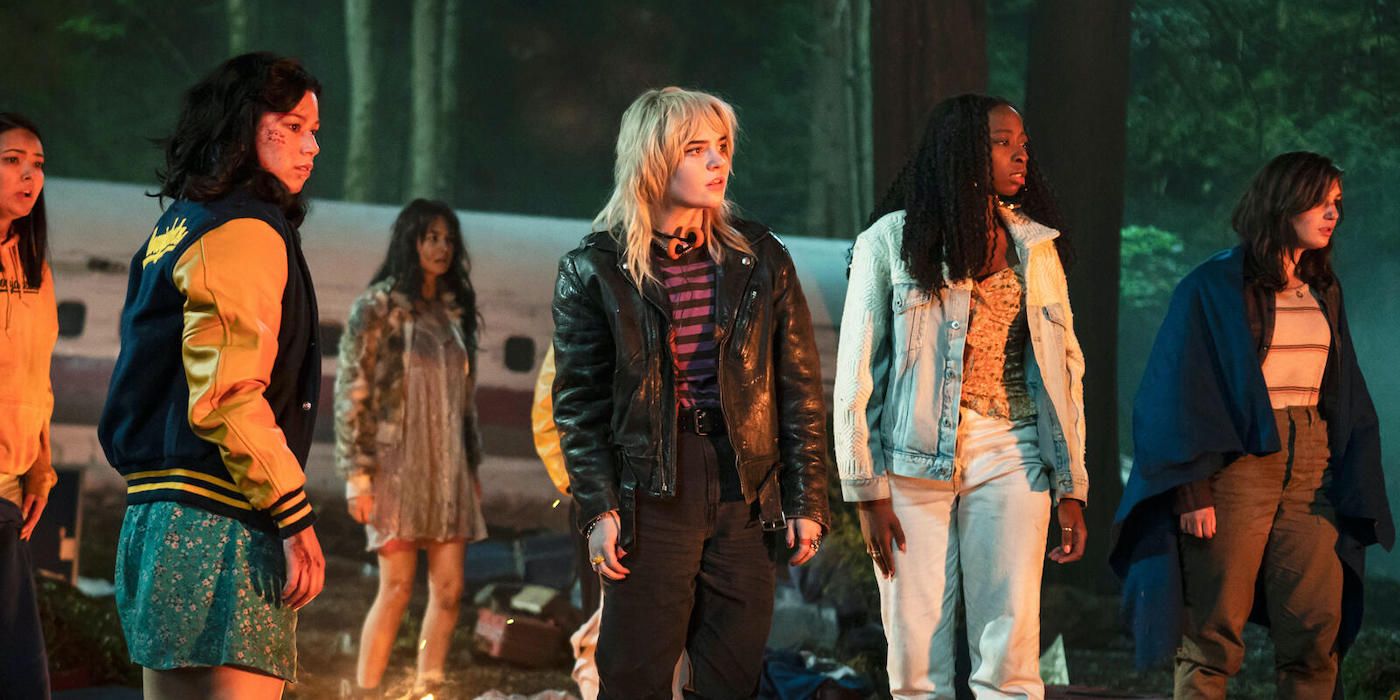 Yellowjackets has a strong cast and goes all-in with the gruesomeness of its horror and the ambitiousness of its storytelling, which has garnered it good reviews. That said, some more mixed reviews cite this as a potential red flag. Here's what some of the negative reviews had to say:
The Hollywood Reporter:
"Yellowjackets seems increasingly in danger of becoming as lost as its own characters."
The Wrap:
"[Yellowjackets] dabbles in too many genres when it could settle on its solid mystery thriller elements."
indieWire:
"With so many disparate threads being cast out, it's still unknown whether everything will come to a satisfying conclusion."
Thus, while its beginning seems promising, Yellowjackets' story complexity and genre-blending, the very stunts that make it so strong, could also be its downfall. The series is simultaneously trying to be an exploration of teen angst, adult trauma, and the dark side of surviving 19 months in the wilderness. On top of that, it's a shockingly gruesome horror story that may even contain supernatural elements, as Yellowjackets' masked ritual seems to indicate. Even for a show that's made a name for itself as being gutsy, that's a lot to juggle. Only the rest of Yellowjackets season 1 will tell whether its mixed reviews are worrisome. For now, the pilot stands as a bold beginning to what will surely be a rollercoaster of a season. Yellowjackets may be the new Lost, for better or for worse, but its positive reviews so far seem promising.
Link Source : https://screenrant.com/yellowjackets-showtime-reviews-good-reasons-explained/