Pokemon GO Confirms Machop Community Day With Special Research
Pokemon GO announces that 2021's first Community Day in January will feature the Fighting-type Pokemon Machop, along with special research.
You Are Reading :Pokemon GO Confirms Machop Community Day With Special Research
Category : Pokemon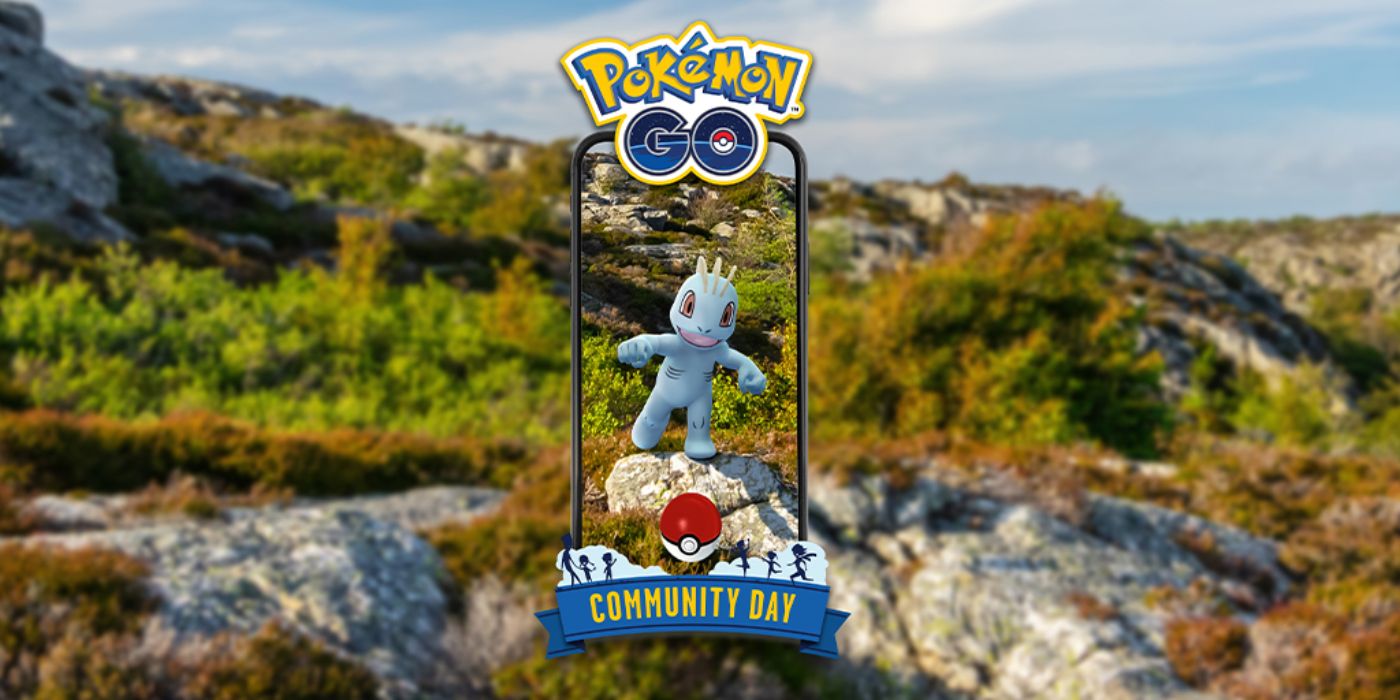 Since its first iteration in January 2018, Pokemon GO's monthly Community Days have become a staple in the game, giving players the chance obtain Pokemon with exclusive moves, stock up on certain candies, and even find shiny Pokemon. Although Pokemon GO has made many changes to its gameplay in order to take COVID-19 precautions, Community Day events have still given players something to look forward to throughout 2020.
The game just held its annual end-of-year Community Day two weeks ago, giving players the chance to revisit Pokemon featured in previous events. However, as the year comes to a close, the featured Pokemon for the next Community Day in January 2021 has already been announced.
Pokemon GO announced on Twitter that January 16 from 11:00 a.m. to 5:00 p.m. local time, Machop will be rising to the challenge for the new year's first Community Day event. In typical fashion, players will be able to experience a variety of special features, such as a 3x Catch Stardust bonus, an increased Incense duration, as well as an increase of Machop spawns in the wild, among others.
During Machop Community Day, the Fighting-type Pokemon will be appearing more frequently in wild along with an increased chance for players to encounter shiny Machop. Players who evolve any Machoke into Machamp during the event, or up to two hours after it ends, will obtain a Machamp with the exclusive move Payback. Niantic also said players can take in-game snapshots during the event to encounter a surprise, and that a special Machop Community Day Box will be available for purchase for 1,280 PokeCoins in the store. It will contain an Elite Charged TM, four Incense, four Star Pieces, and 30 Ultra Balls.
Additionally, a Special Research story titled "Straight to the Top, Machop!" will be available to purchase for $1 during Machop Community Day. However, players who purchase a ticket for the Pokemon GO Tour: Kanto event by Wednesday, January 13 at 11:59 p.m. PST will receive access to the Special Research story for free.
Although many would expect a game focused on exploration and in-person collaboration to suffer greatly amid the coronavirus pandemic, Pokemon GO adapted by including features allowing players to enjoy the game directly from home, resulting in the game's best financial year yet. Despite potential setbacks, Niantic has shown that it is well-prepared to bring Pokemon GO players as much content as possible going into 2021, starting with Machop Community Day.
Pokemon GO is available on Android and iOS.
Source: Pokemon GO
See more : PokemonWe