Wonder Woman Just Made Comics' Most Boring Cliché Awesome
In Wonder Woman #780 Diana is able to flip the overused superhero trope of "I am not a hero" on its head by rejecting the need for acclaim.
You Are Reading :Wonder Woman Just Made Comics' Most Boring Cliché Awesome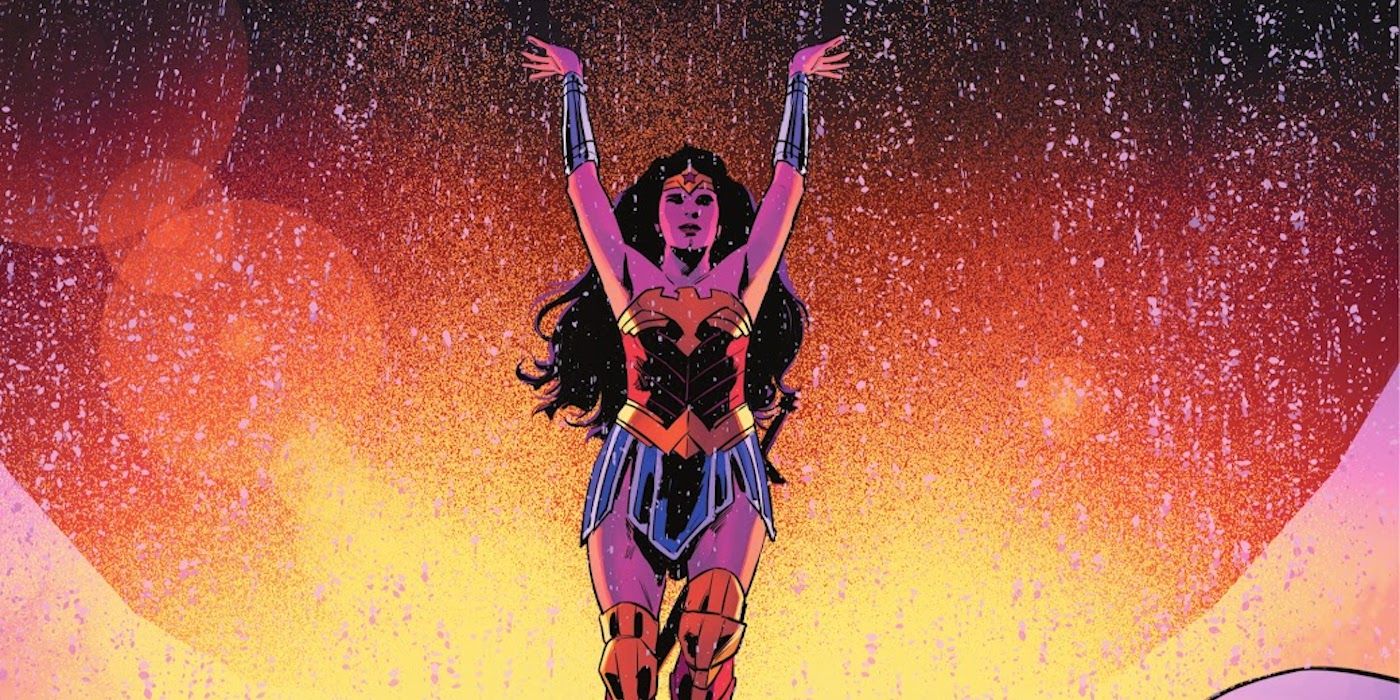 Warning! Spoilers for Wonder Woman #780 ahead!
DC Comics' newest run of Wonder Woman sees Diana Prince reject the label of "hero" while searching for her purpose after the universe-bending events of Infinite Frontier #0. Diana has returned from the Sphere of the Gods and is feeling lost as to her place in the world after rejecting an invitation to join the Quintessence. Her mother, Hippolyta, calls her a "hero," which Wonder Woman scoffs at. Diana then proceeds to proudly reject the label of "hero" in an awesome twist on a tired trope.
From Deadpool to the Atom, many superheroes have leaned into the dark and gritty attitude of, "Don't call me a hero." This trope is often tied in with their personality as brooding vigilantes who feel they are too complex to be simply labelled as a "hero." Diana is able to shift this boring paradigm by focusing on the power of her womanhood and her lack of desire for acclaim or recognition.
Hippolyta calls Diana a hero in Wonder Woman #780 by writers Michael W. Conrad and Becky Cloonan, artists Travis Moore and Steve Pugh, colorist Tamra Bonvillain and letterer Pat Brosseau. Diana immediately renounces the label stating, "I am a woman who can, so I shall." This rejection of the label of "hero" is not because Wonder Woman believes she is too complex, or that she is above other so-called "heroes." Instead, in a new spin on the overused trope, Diana simply believes that doing what is right is her duty, and she does not need the acclaim that comes with the label of "hero" for her to continue fighting for justice.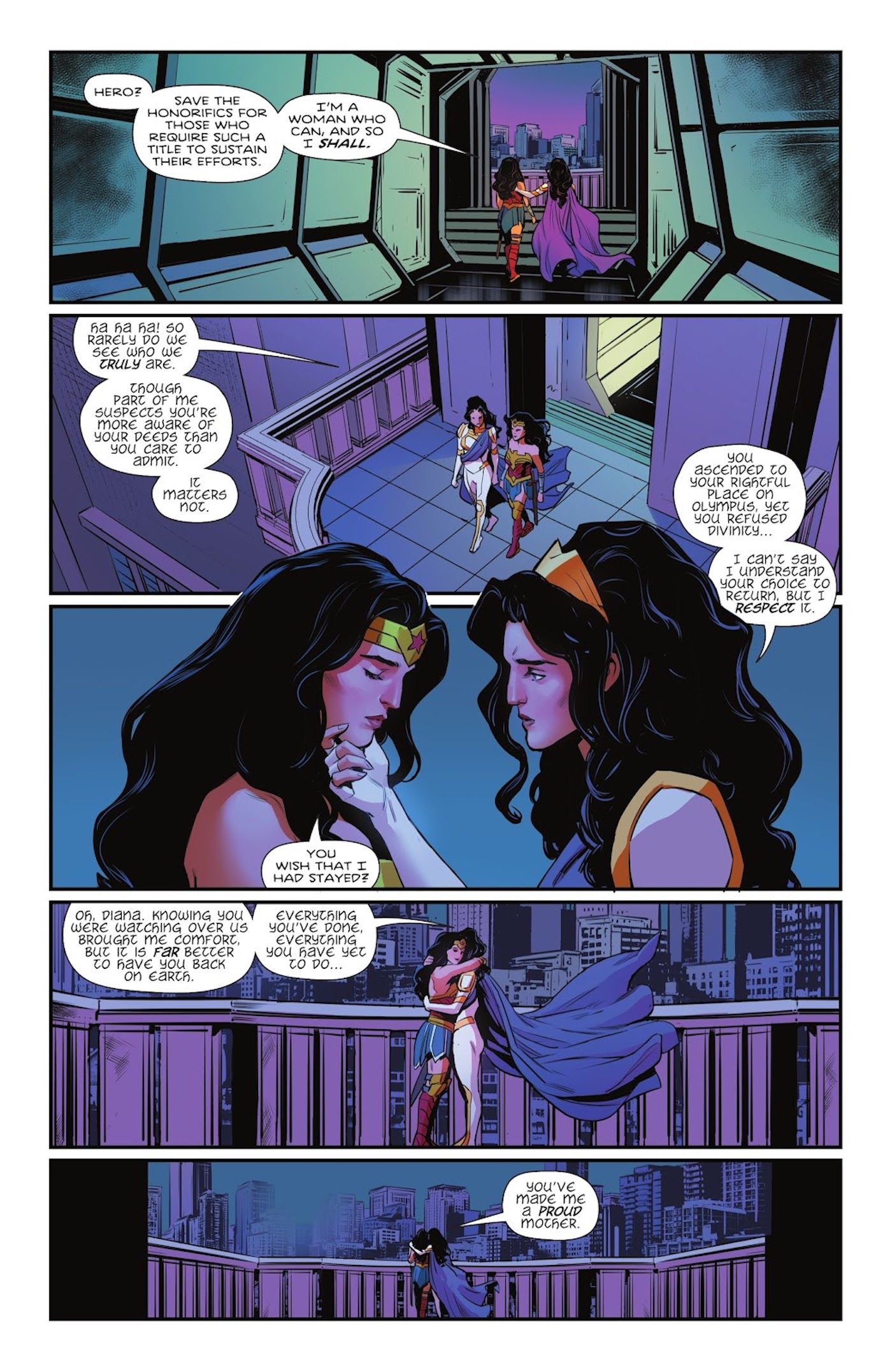 While Wonder Woman has never hidden from the public aspects of her superhero identity, often acting as a spokesperson for the Justice League and her Amazonian home of Themyscira, she has also never asked for this attention. In Wonder Woman #780 she argues against Hippolyta's label of hero not because she thinks she does not deserve it, but simply because she does not need it. Since Wonder Woman revealed herself to the world of man decades ago she has always been an honorable, courageous, and proud woman who does not rely on the accolades of man to continue upholding the values she fights for. While Diana recently reclaimed the title of Wonder Woman, she did so not to continue receiving recognition, but as a way to secure her own identity.
Wonder Woman has always been a symbol of hope and peace for the people of Earth, but with this latest rejection of the label of "hero," she has become a symbol for something else: Altruism. Diana, in stating that she continues to do what is right simply because she can, advocates for all people to be altruistic with the positive impact they can have on the world. Wonder Woman will always be labelled as a superhero by the inhabitants of the Omniverse, but by rejecting this label herself, she has managed to embody a fresh take on a boring stereotype.
Link Source : https://screenrant.com/wonder-woman-diana-hero-label-reject-trope-duty/