Batman: Fear State Takes Gotham One Step Closer To Its Hellish Future
In DC's newest crossover, Scarecrow is looking to bend Gotham City to his will. Can the World's Greatest Detective and his allies stop him?
You Are Reading :Batman Fear State Takes Gotham One Step Closer To Its Hellish Future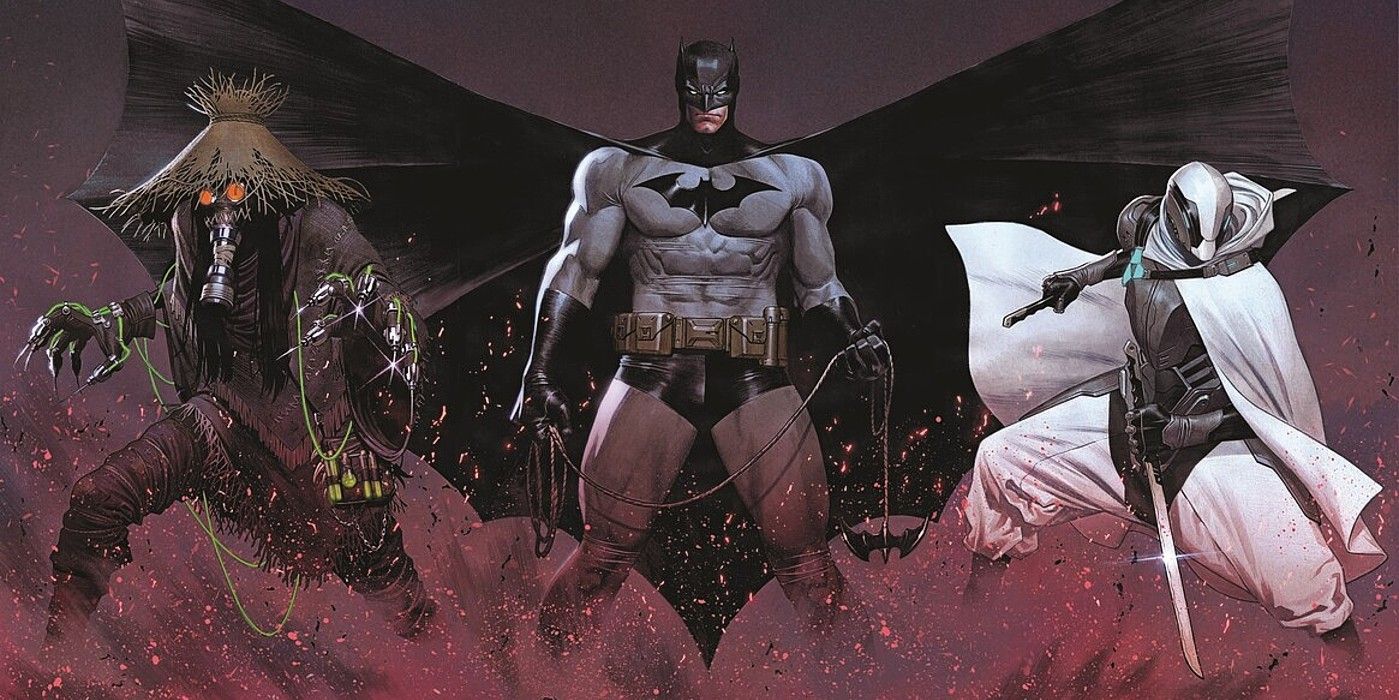 After months of teasing a bridge between the main continuity in Infinite Frontier and the dark future known as Future State, DC Comics has announced their newest Gotham City crossover, Batman: Fear State, set to take Batman and his affiliated heroes through a world-class house of horrors hosted by the Master of Fear himself, The Scarecrow. Kicking off this August, Fear State will serve as a tenuous link between the current timeline of DC Comics and the dark Orwellian future known as Future State, where Mayor Christopher Nakano has made a deal with the devil to enact a draconian anti-vigilante law enforcement agenda with a shadowy organization known as The Magistrate.
Replacing all major DC titles for two months in January and February, DC's Future State depicted a dark near-future for Gotham City in which Bruce Wayne was forced into hiding following an assassination attempt by the mercenary police force known as The Magistrate, who proceeded to enact a brutal fascist crackdown on the entirety of Gotham. The resulting stories were often smaller in scope, presenting a day-to-day perspective from Gotham's remaining vigilantes (and at-large villains) as they struggled to survive and see justice prevail. While revealed to be only a "possible" future, the return to the main timeline featured several tie-in elements that might later rise to prominence in the Future State timeline, including future Peacekeeper-01 Sean Mahoney and new villain Simon Saint, who proposed The Magistrate program in recent issues of Detective Comics.
Now, according to a press release from DC Comics, the end of summer will see the beginning of Fear State, in which The Scarecrow, shown to be directing Arkham Asylum in Future State, will enact a nefarious plot to see Gotham overwhelmed with fear. All this will take place as Mayor Nakano implements The Magistrate program with Mahoney stepping into the role of Peacekeeper-01. The story-arc will knit together elements seen in recent Batman titles, such as Catwoman's rescue of Poison Ivy from one of Saint's underlings, Batman's struggle against Scarecrow, and his teaming up with his old rival Ghost-Maker. Check out these new covers for future titles below, along with the solicitation from Batman: Fear State Alpha: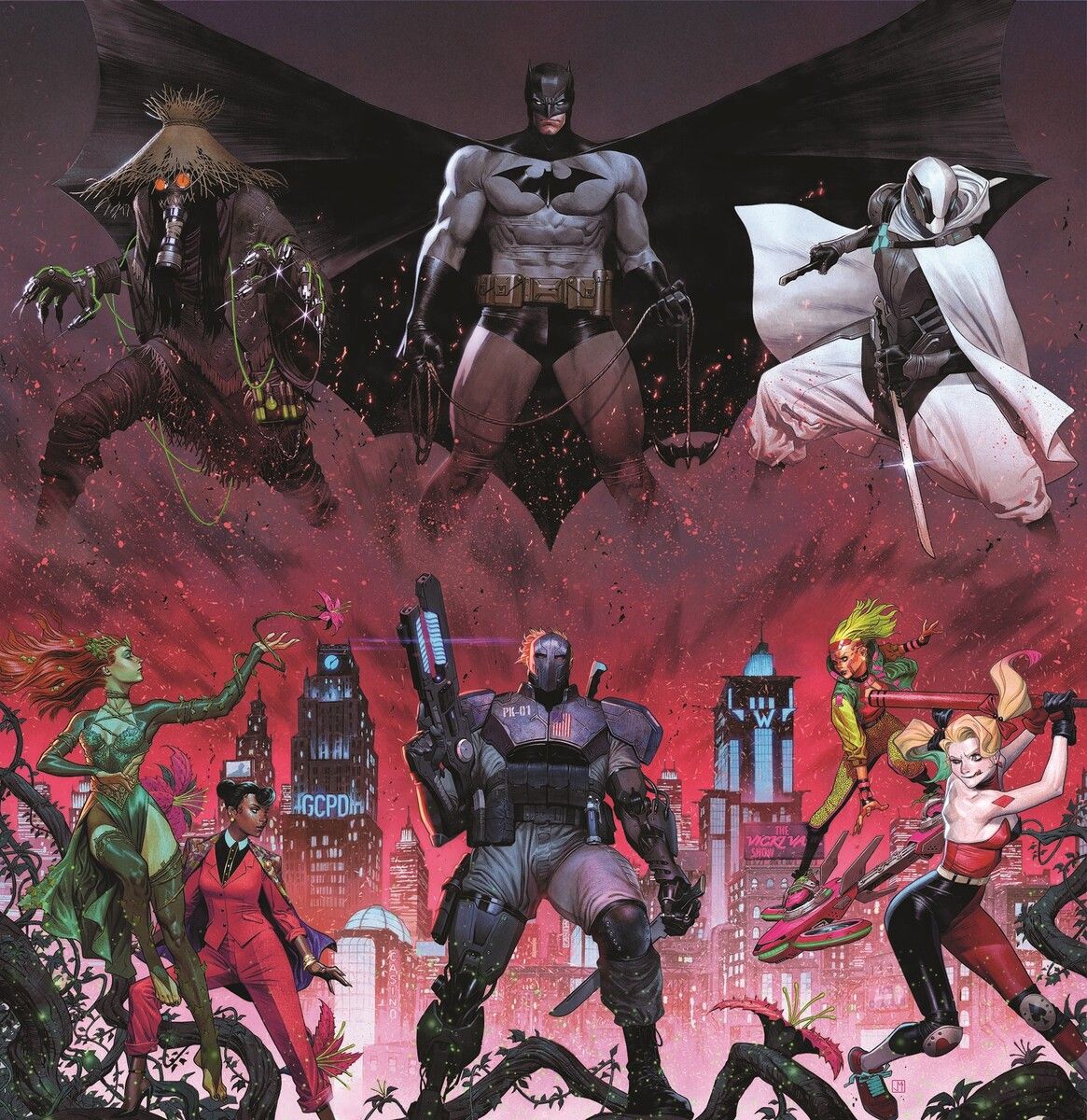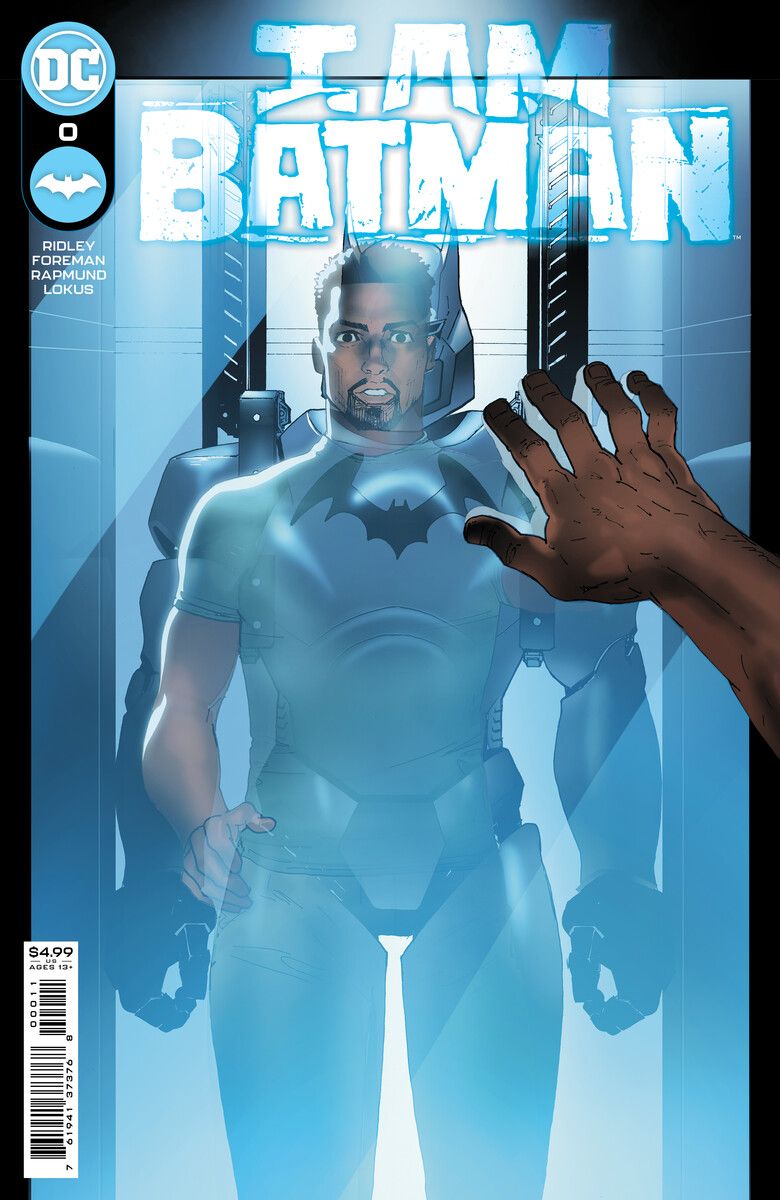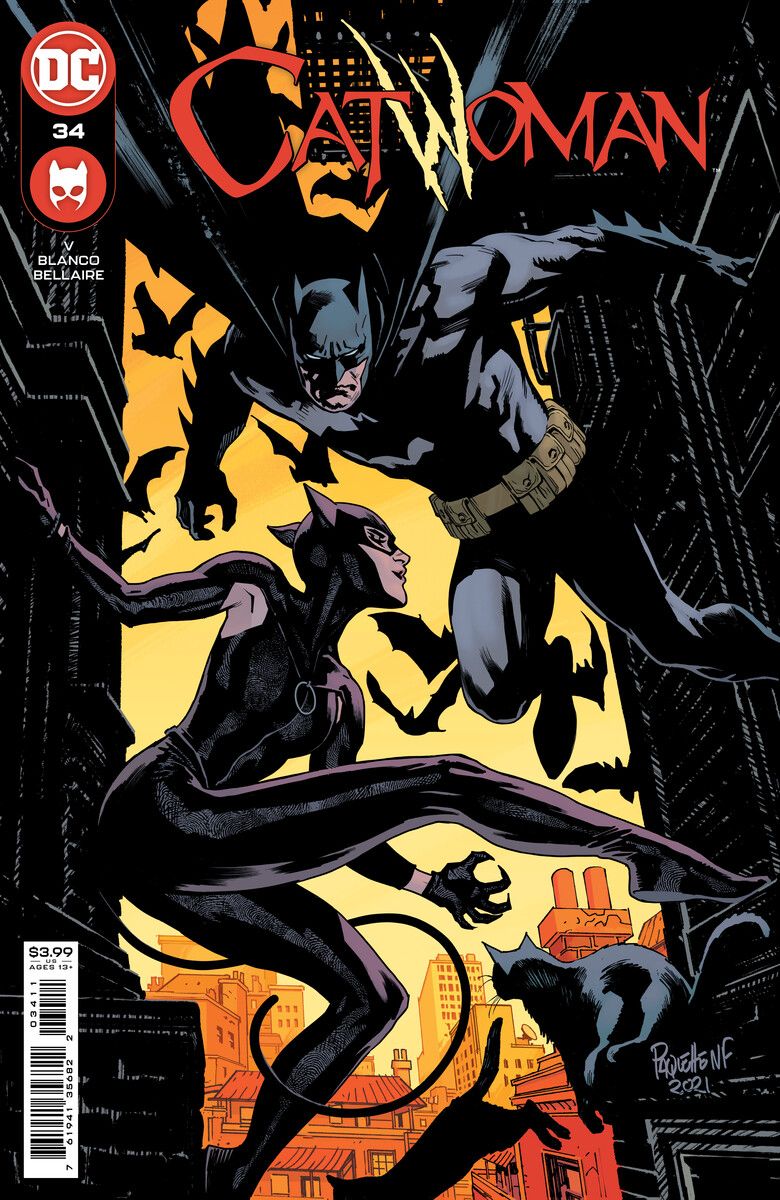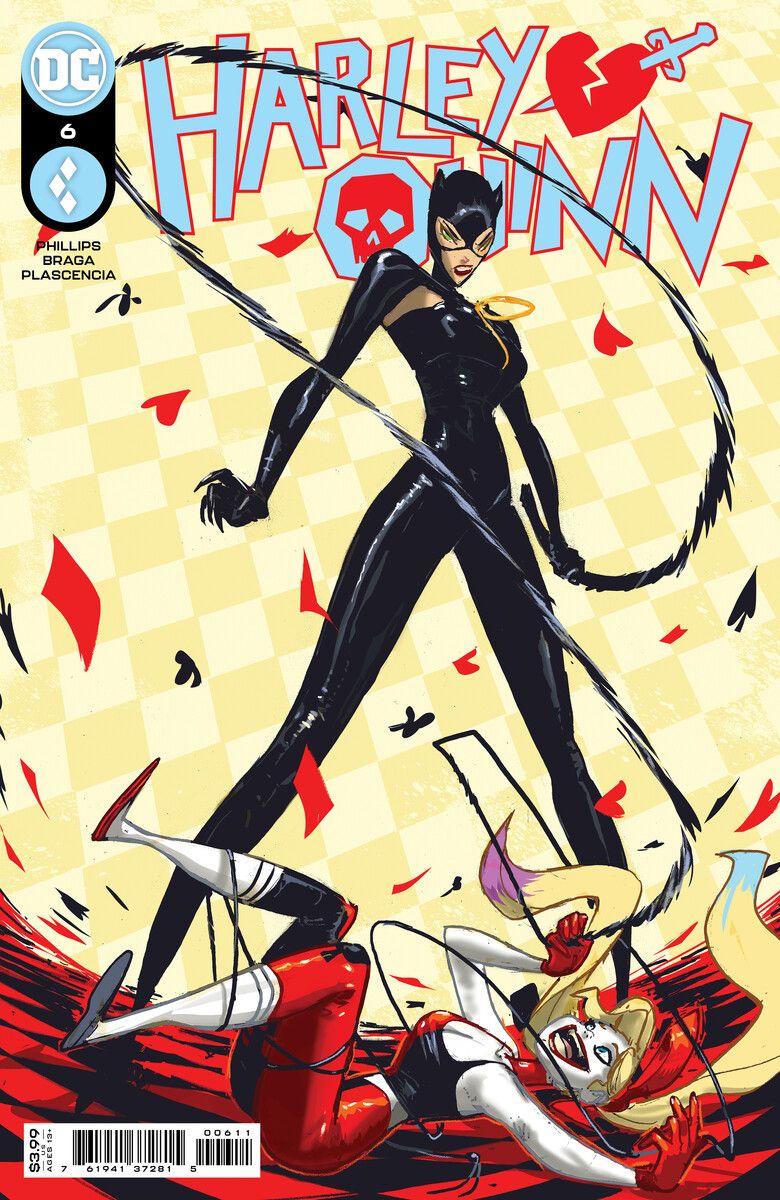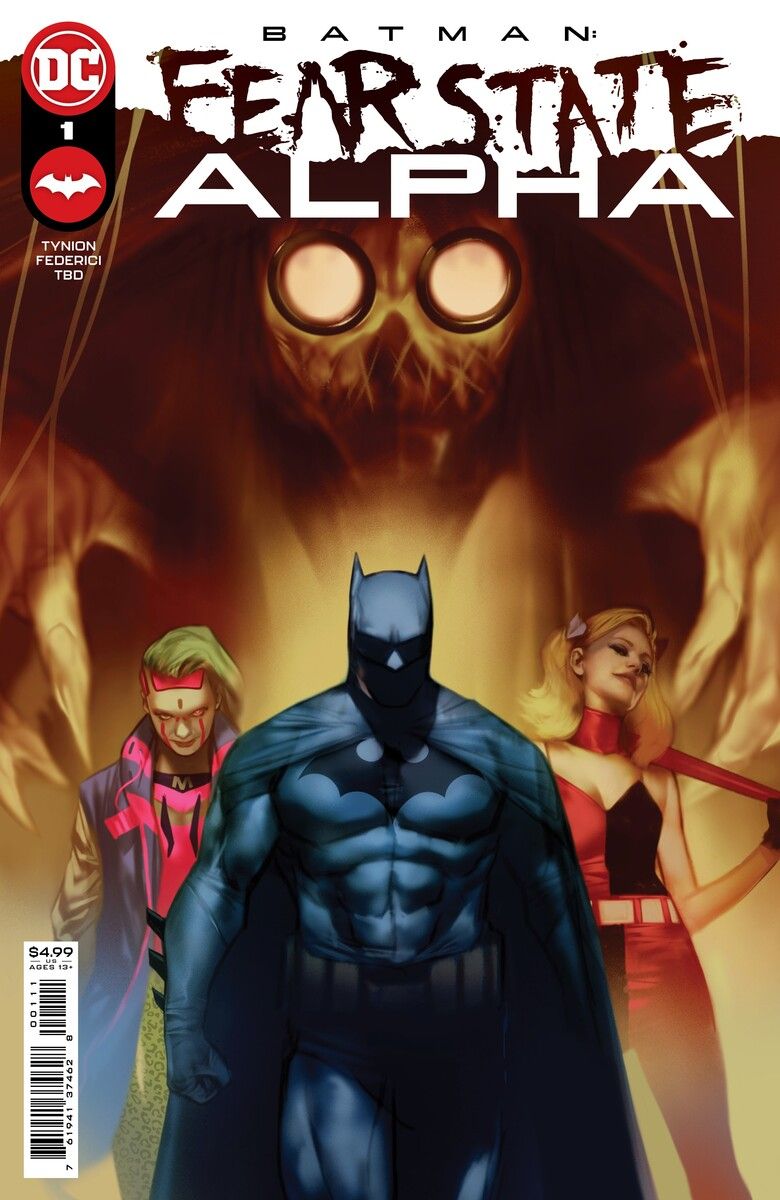 Batman: Fear State Alpha #1 –   The event over a year in the making begins…Fear State settles upon Gotham City, and no one is safe! Overwhelmed by the dual threat of the Scarecrow and Peacekeeper-01, Batman and his allies have been one step behind since the events of Infinite Frontier #0…and with the arrival of a mysterious anti-Oracle and the return of Poison Ivy…Batman might have more than he can handle!
Written by James Tynion IV
Art by Riccardo Federici
Main cover by Ben Oliver
Variant cover by Dylan Teague
1:25 ratio variant cover by Jorge Jimenez
1:50 ratio variant cover by Francesco Mattina
40 Pages; $4.99 ($5.99 card stock variant cover)
On Sale Tuesday, August 31, 2021
The news comes after Batman writer James Tynion IV had hinted at a large event featuring Scarecrow on a recent blog post, calling it, "a Halloween party with our good pal, Scarecrow." According to his previous comments, the crossover will heavily feature members of the Bat-Family neglected in recent years. DC's statement also confirmed that the crossover would run for six months and see The Scarecrow as the main villain, seeking to enact his "vision of a fear-controlled Gotham," which will most likely involve the recent subplots of Detective Comics, which see Scarecrow secretly manipulating Mayor Nakano to implement The Magistrate program. The crossover will also see John Ridley's take on the beginnings of Tim "Jace" Fox's donning the cowl of Batman in the new series I Am Batman.
Will Batman and company triumph, or will Gotham fall to inexorable fear? The Gotham-wide crossover Fear State launches in August in the pages across the Bat-titles, available wherever comic books are sold.
Link Source : https://screenrant.com/batman-fear-state-future-gotham-city-scarecrow/