Pokemon Sword and Shield: All Currently Known Galar Region Pokedex Pokemon [Updated]
Game Freak isn't able to add all 800 and more Pokemon to Pokemon Sword and Shield, so here are the 150 Pokemon confirmed so far for the Galar region Pokedex.
You Are Reading :Pokemon Sword and Shield All Currently Known Galar Region Pokedex Pokemon [Updated]
Category : Pokemon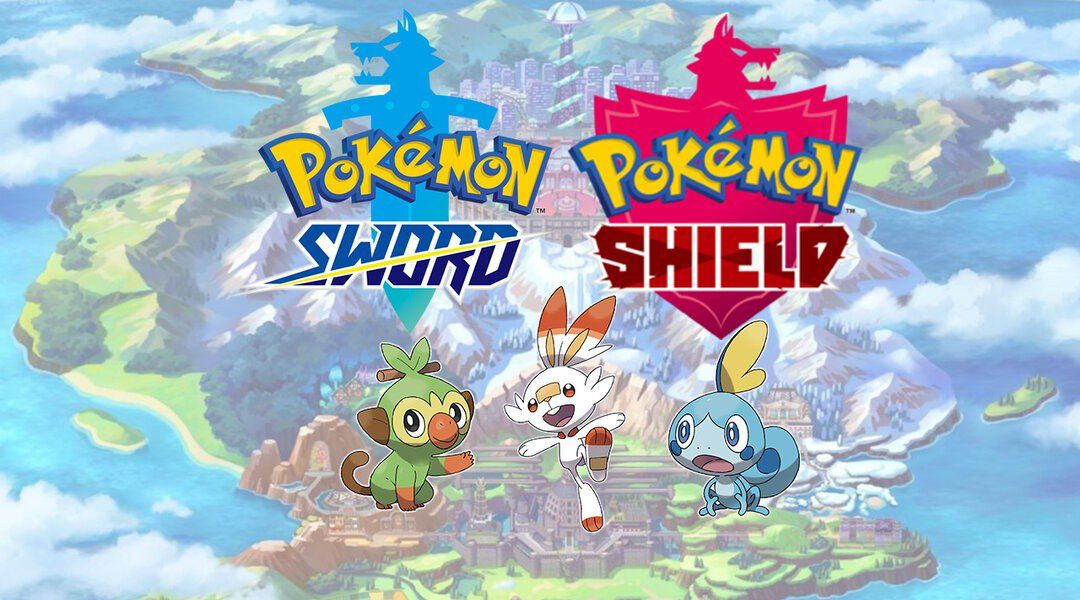 Update, July 2019: 45 more Pokemon have confirmed since this article was initially posted, bringing the total size of the Galar Region Pokedex up to 195 Pokemon.
Pokemon Sword and Pokemon Shield are two of the most highly anticipated releases of 2019, but the game's appearance at E3 2019 has led to a surprising and growing controversy. During an E3 Nintendo Treehouse livestream, producer Junichi Masuda confirmed that Pokemon Sword and Shield would be limited to Pokemon within the Galar-region PokeDex. Meaning that all Pokemon that Game Freak decides to leave out of the Galar-region Pokedex will be inaccessible, including via Pokemon Home transfer.
According to Masuda, Game Freak had to evaluate the workload involved with adapting more than 800 past Pokemon for the Nintendo Switch on top of creating new Pokemon. Gameplay balance was also cited, though oddly that's never been a particular concern in previous games. Game Freak's conclusion was to create this new limitation, which has not been received well by the Pokemon community. It was raised on the mantra "Gotta Catch 'Em All," after all.
Game Freak and Nintendo are both likely hearing player complaints loud and clear already, so who knows whether changes will be made in the future. Post-launch DLC is always a possibility, but only if Game Freak is willing and able to follow through on adding more Pokemon to the game. It's unlikely that such a decision will come quickly, so further news shouldn't be expected at E3. Clarification on how the limitations might work could be coming, but aren't certain.
Given that Pokemon Sword and Shield players may very well be limited to the Galar-region Pokedex, it's best to understand just what Pokemon will be included. Here's the lengthy list of all currently confirmed Pokemon, either through Game Freak's reveals or the playable E3 demo's Pokedex:
Grookey
Scorbunny
Sobble
Corviknight
Gossifleur / Eldegoss
Wooloo
Drednaw
Yamper
Impidimp
Pichu / Pikachu / Raichu
Minccino / Cinccino
Hoothoot / Noctowl
Grubbin / Charjabug / Vikavolt
Wishiwashi
Deino / Zweilous / Hydreigon
Trapinch / Vibrava / Flygon
Rufflet / Braviary
Wailmer / Wailord
Espurr / Meowsticc
Riolu / Lucario
Larvitar / Pupitar / Tyranitar
Munchlax / Snorlax
Eevee / Vaporeon / Jolteon / Flareon / Espeon / Umbreon / Leafeon / Glaceon / Sylveon
Bounsweet / Steenee / Tsareena
Sawk
Wynaut / Wobbffet
Stufful / Bewear
Snover / Abomasnow
Rhyhorn / Rhydon / Rhyperior
Onix / Steelix
Duskull / Dusclops / Dusknoir
Roggenrola / Buldore / Gigalith
Golett / Golurk
Gastly / Haunter / Gengar
Frillish / Jellicent
Mudbray / Mudsdale
Caterpie / Metapod / Butterfree
Tympole / Palpitoad / Seismitoad
Charmander / Charmeleon / Charizard
Bergmite / Avalugg
Hawlucha
Mantyke / Mantine
Feebas / Milotic
Wingull / Pelipper
Chinchou / Lanturn
Pancham / Pangoro
Magikarp / Gyrados
Budew / Roselia / Roserade
Growlithe / Arcanine
Inkay / Malamar
Axew / Fraxure / Haxorus
Vulpix / Ninetales
Combee / Vespiqueen
Bronzor / Bronzong
Bunnelby / Diggersby
Swirlix / Slurpuff
Machop / Machoke / Machamp
Goldeen / Seaking
Joltik / Galvantula
Vanillite / Vanillish / Vanilluxe
Snorunt / Glalie / Froslass
Electrike / Manectric
Ralts / Kirlia / Gardevoir / Gallade
Goomy / Sliggoo / Goodra
Trubbish / Garbodor
Mimikyu
Zacian
Zamazenta
Mew
Added July 2019:
Rolycoly
Alcremie
Duraludon
Cleffa / Clefairy / Clefable
Diglett / Dugtrio
Tyrogue / Hitmonlee / Hitmonchan / Hitmontop
Togepi / Togetic / Togekiss
Wooper / Quagsire
Sneasel / Weavile
Lotad / Lombre / Ludicolo
Ralts / Gardevoir / Gallade
Drifloon / Drifblim
Hippopotas / Hippowdon
Woobat / Swoobat
Maractus
Rufflet / Braviary
Helioptile / Heliolisk
Pumpkaboo / Gourgeist
Noibat / Noivern
Wimpod / Golisopod
Jangmo-o / Hakamo-o / Kommo-o
Hopefully, everyone's favorite Pokemon has made the list. Don't lose hope just yet, however, as the Galar-region Pokedex is certain to grow as Pokemon Sword and Shield's release date nears.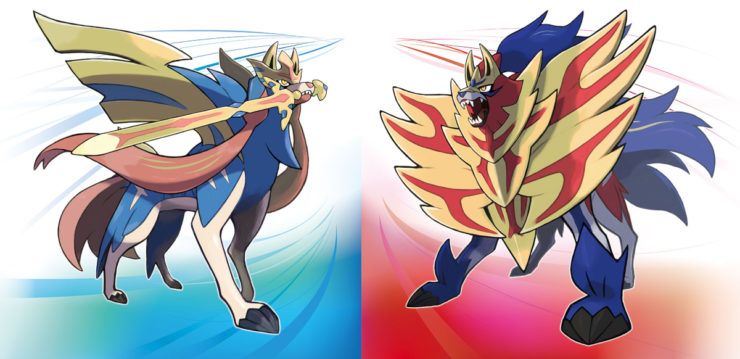 In total, 150 Pokemon make up the current Galar-region Pokedex. 12 of those Pokemon are brand new within the Galar region, including the just discovered corgi Pokemon Yamper and the devilish Fairy-type Impidimp. It's all but certain that many of these new Pokemon will each have their own evolutions, so the Galar-region Pokedex will be guaranteed to continue growing as well.
For the time being, at least Game Freak has gone out of its way to make certain Pokemon of all types, all sizes, and generations are well-represented. That said, the fact that Pokemon Sword and Shield's launch is just so many months away and there are only 150 Pokemon ready for showing should lend some light onto the reason why all 800 may not be included in the game at launch.
Pokemon Sword and Pokemon Shield release November 15 exclusively on Nintendo Switch.
See more : PokemonWe